Instagram: @meraki.4jpg
1. What's your story? Where are you from?
Hello! My name is María Camila Ramírez, I'm a self-taught illustrator from Pereira, Colombia. I've always been interested in fashion and editorial illustration. I love my dog and old anime.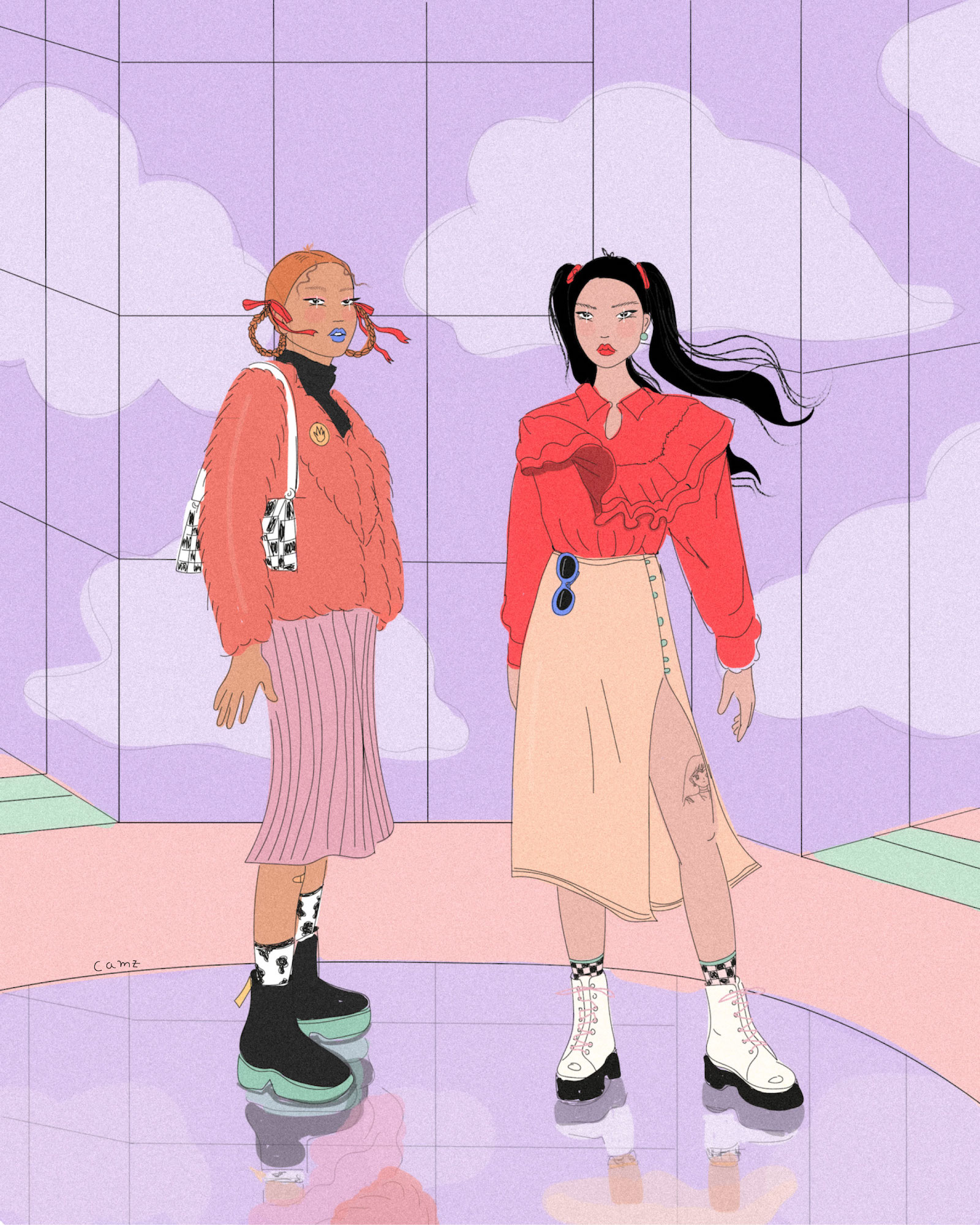 2. Tell us about your aesthetic.
I like simple scenarios, flat colors, thin lines, grain texture. My main characters are girls who love fashion and I also like to incorporate magical stuff sometimes.
3. What is your favourite medium and why?
I got fully into digital illustration this year during quarantine and to be honest I like it a lot instead of traditional because it's easier to fix mistakes!!!! and color testing is faster. At first I used the trackpad but my fingers got injured so I'm happy that I was able to afford a digital tablet recently :).
4. What is your artistic process like?
My favorite thing is coming up with the concept and collecting ideas in a moodboard (I spend hours on Pinterest :o) with elements I want to incorporate and the outfit my character will wear. After that I sketch the pose, add details and when the line work is finished, the coloring part is ready to begin, the first thing is the skin and based on it, I'll figure the color palette. I always draw while listening to music or paranormal podcasts or watching novelas.
5. Who and/or what inspires your work?
I am very inspired by 2000's pop culture, and by fashion as well. Animated shows, movies and toys from the 90's or 2000's inspires me a lot.
6. What role does art play in your life? How does it change the way you view the world?
Art has been part of my life since my grandma and my mom are very passionate about crafts and costumes. I grew up helping them out.

In fact, I've always been an observer, the first thing I drew was a dalmatian who lived in my neighborhood when I was around 4. I also remember spending all morning watching cartoons with my mom's bed full of markers and coloring books. I'm a very shy person so art has been a way of escaping the real world.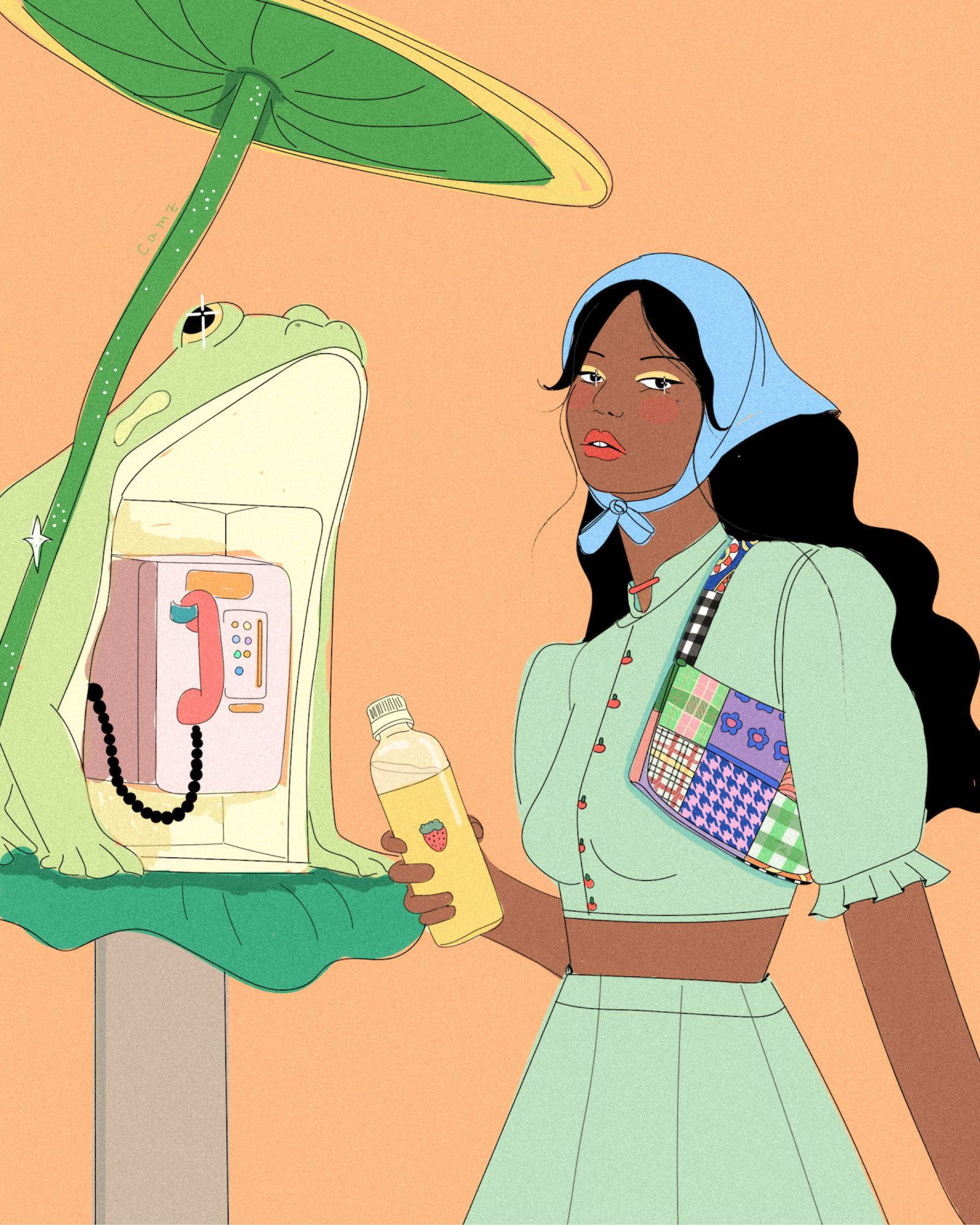 7. Where did you study?
Not related to illustration but I'm in my fourth year of journalism… dropped out of fashion school four years ago, that's where I learnt how to draw the human body. I don't even have a year in digital illustration so I'm still learning.
8. Where do you see yourself in five years?
Very confusing!! Personally I would love to travel around Asia, learn about cultures, their language, their lifestyle, their garments…take fashion/art direction courses along the way… still doing illustration, probably painting a mural!
9. What about in ten?
Doing the same as above! have a creative studio with friends... I hope I can make an illustrated book or work with a magazine… keep travelling.
10. What do you hope to achieve with your art?
I want people to see a colorful world and maybe evoke their childhood nostalgia.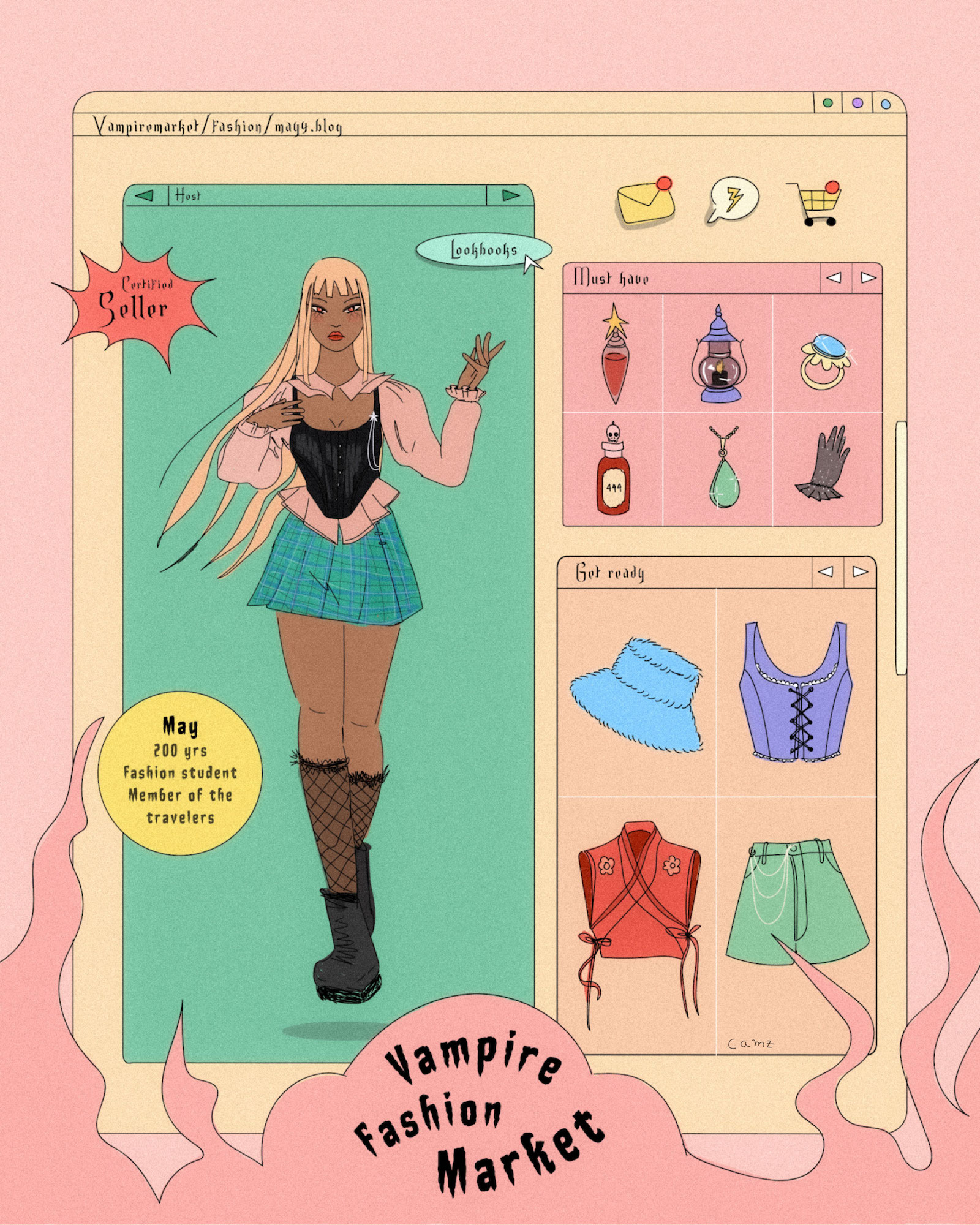 11. Now, tell us a little more about you as a person: what is your favourite food?
AHHHHHH! I love colombian food like "ajiaco" "arroz paisa" "empanadas con ají" and desserts like "obleas" <3
12. Favourite book?
Mafalda. I find myself reading it over and over.
13. Favourite genre of music?
Rock like The Pretty Reckless and pop rock like Day6.
14. What are your hobbies?
I like sewing so you'll catch me making some type of clothing but during this time I just watch unsolved mysteries series and bake cakes!
15. If you weren't an artist, what would you be?
I would be a movie stylist or own a bakery or probably something related to music if I had learned earlier ʕ ꈍᴥꈍʔ