Instagram:
@mercedesbellido
Facebook:
www.facebook.com/mercedesbellpage
Shop:
mercedesbell.bigcartel.com
1. What's your story? Where are you from?
My name is Mercedes Bellido I was born in Zaragoza Spain in 1991, and I´m based in Madrid working as illustrator and painter.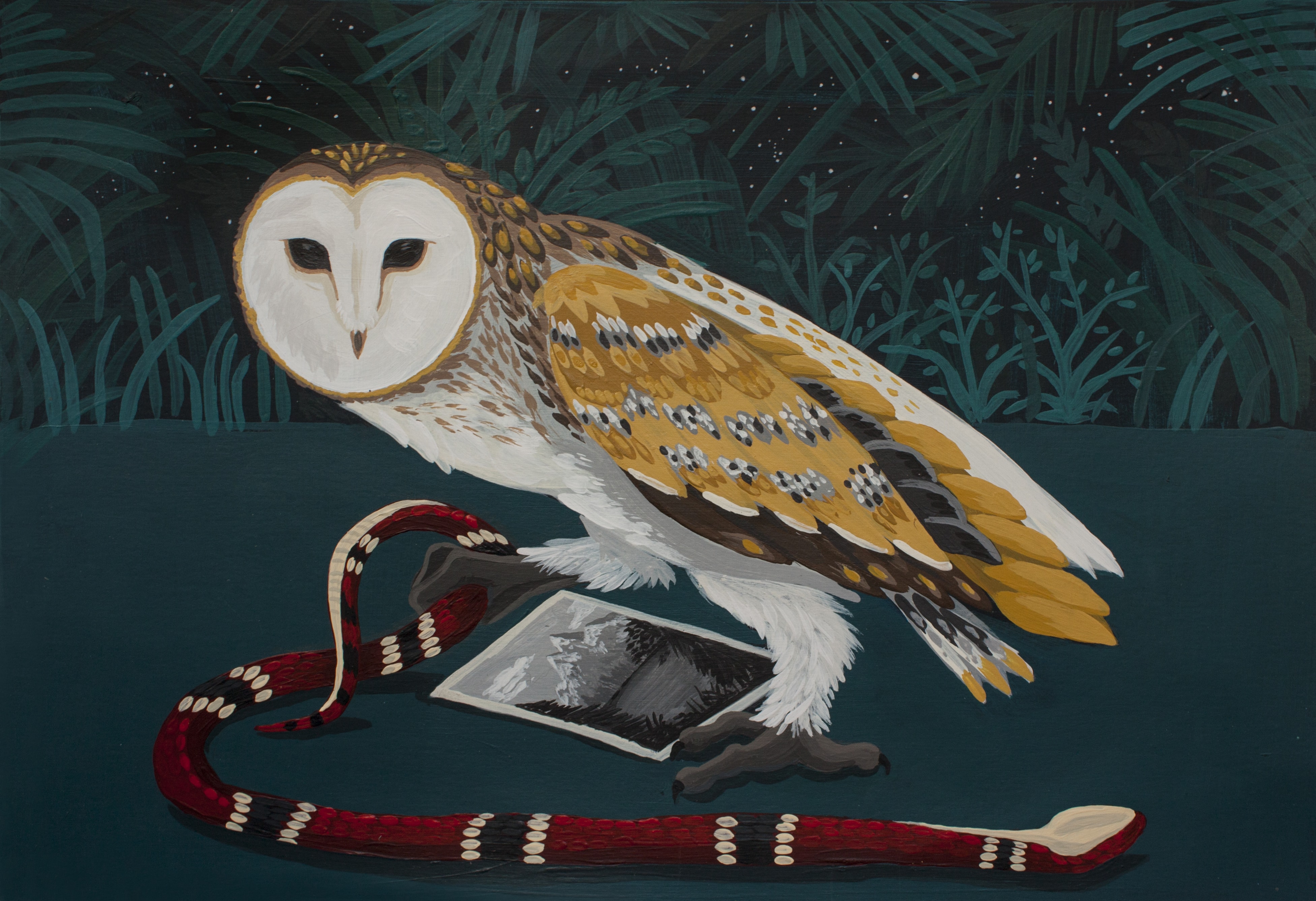 2. Tell us about your aesthetic.
Well, I think that my artwork and paintings are composed with mystery elements that make up a whole imaginary world with influences from Baroque still lives mixed with elements of traditional tattoo or alchemical imagery. More o less, hehe.
3. What is your favourite medium and why?
My favorite medium, probably is the paper, but I use canvas too, and always I paint with acrylic and ink.
4. What is your artistic process like?
I start the day answering emails while I drink my first coffee and then I organize the rest of the day, I try to make some doodles and write new ideas and then I start to paint. I´m a little bit hermit when I´m working.
5. Who and/or what inspires your work?
I'm strongly influenced by the paintings of Giorgio De Chirico, Henri Rousseau and René Magritte, but lately I feel very interested with baroque paintings (Rubens, Juan de Valdés Leal, Zurbará, Phillipe De Champaigne) and some artist like John Audubon and Charles F. Tunniclife who painted lot of birds and animals in the nature.
6. What role does art play in your life? How does it change the way you view the world?
It´s dificult this question. I think the art is a very powerful weapon to voice your own vision to the world. When you create something (art, music, video, design, architecture…etc) you are giving a part of you to the other people. In my life the paint saved me and probably it will safe me in the future again.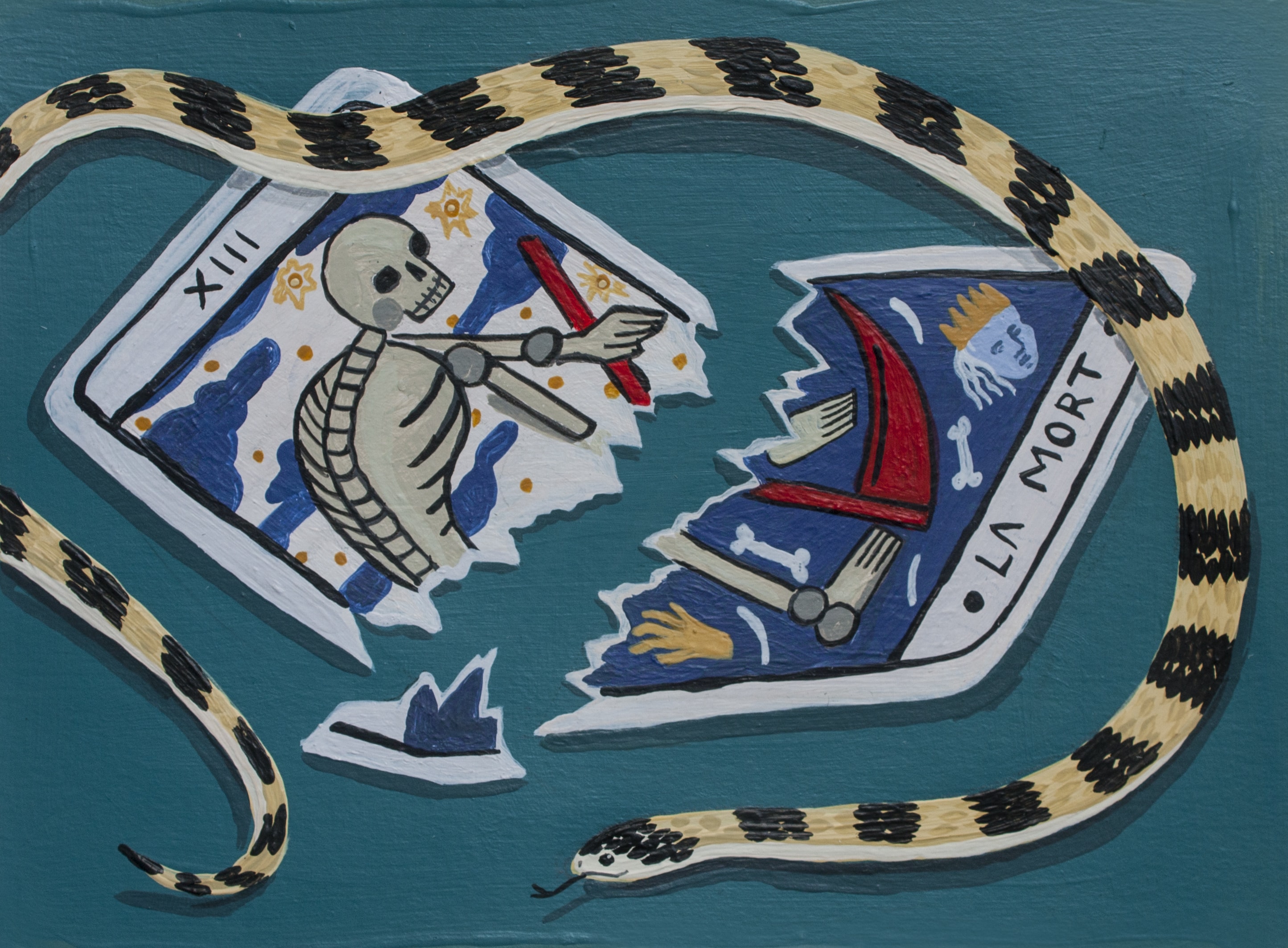 7. Where did you study?
I studied Fine Arts in Cuenca a very little city in Spain.
8. Where do you see yourself in five years? Working in an agency?
I hope no. I don´t like think in a "far" future, because is counterproductive for me, it limits me or depress me.
9. What about in ten?
Oh my god I hope still alive. Hahaha. seriously I hope still working on this. I can´t imagine another way.
10. What do you hope to achieve with your art?
I don´t paint for something concrete. I paint because is a need for me and I need experiment the process to create something, the result is not really important , the process is the most interesting thing. I try to make images that make think to the viewer.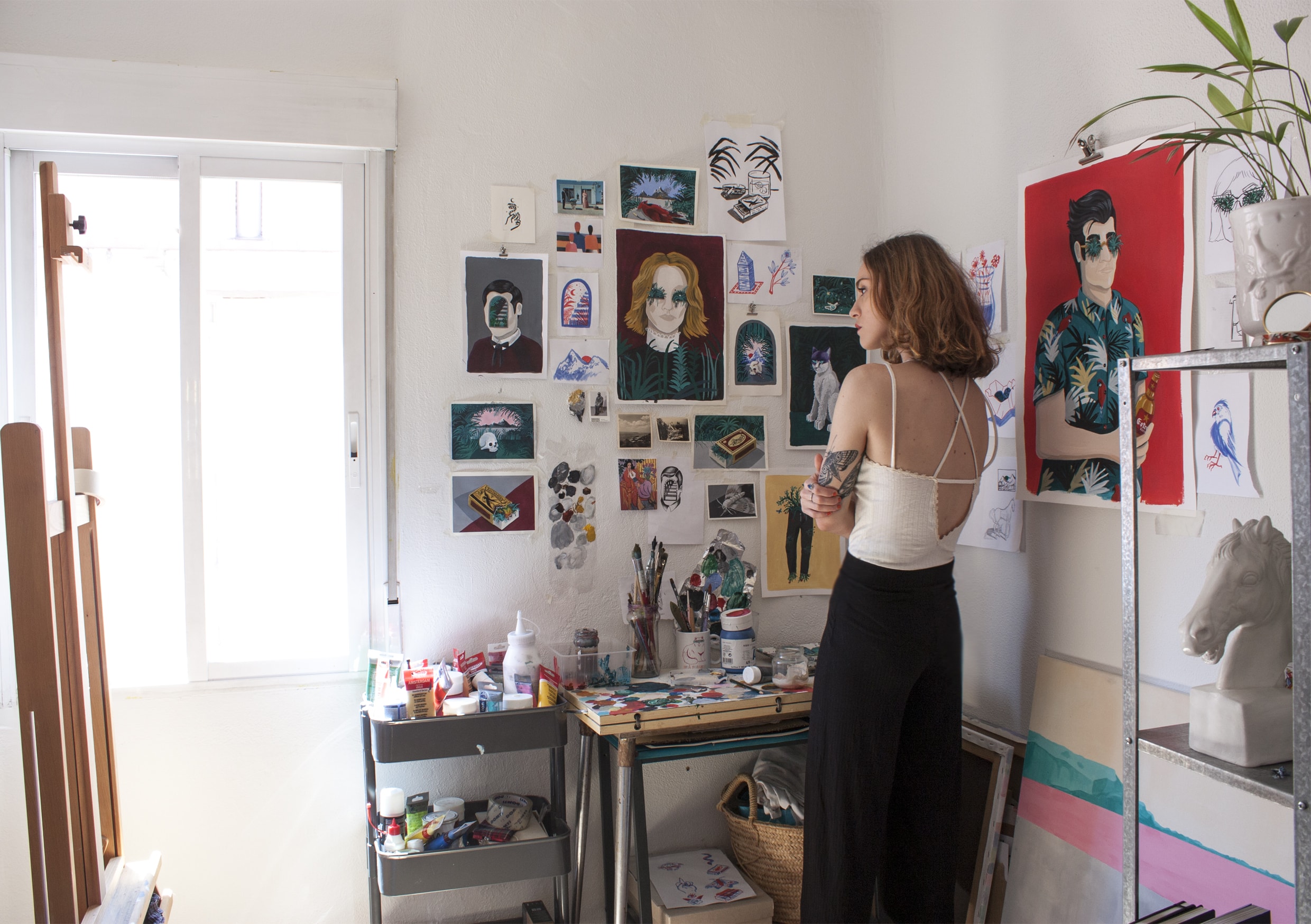 11. Now, tell us a little more about you as a person: what is your favourite food?
I´m a food lover, is one of my hobbies. But the spanish omelette is incredible.
12. Favourite book?
Cathedral, Raymond Carver. (All the books of Carver)
13. Favourite genre of music?
I´m a music lover too, this my other hobby. I use to go to music festivals every year. I use to listen much rock, garage, neo-psychedelic, hard rock (at first) but I love techno music, something of hiphop, folk, metal, blues… except reguetton and commercial music shits I think that I enjoy all the good styles of music.
14. What are your hobbies?
My hobbies are, food, music the mountain (trekking and ski) and ride in moto.
15. If you weren't an artist, what would you be?
A corpse hahaha