Instagram:
@merelcorduwener_illustration
Facebook:
www.facebook.com/merelcorduwenerillustration
Website:
www.merelcorduwener.com
1. What's your story? Where are you from?
My name is Merel Corduwener, I'm 25 years old and I live in Amsterdam. I was born and raised in the east of the Netherlands. From my studio in Amsterdam I work as a full time illustrator. When I was 8 years old I 'published' my own lifestyle magazine for a year. It included a 'trendwatch column' (a term I obviously did not come up with myself), comics, labyrinths, crossword puzzles and a 'problem of the month'. My mother scanned my work and my uncle printed and stapled it. The magazine had 25 subscribers and they received the magazine every month. I think this kind of tells why I became an illustrator.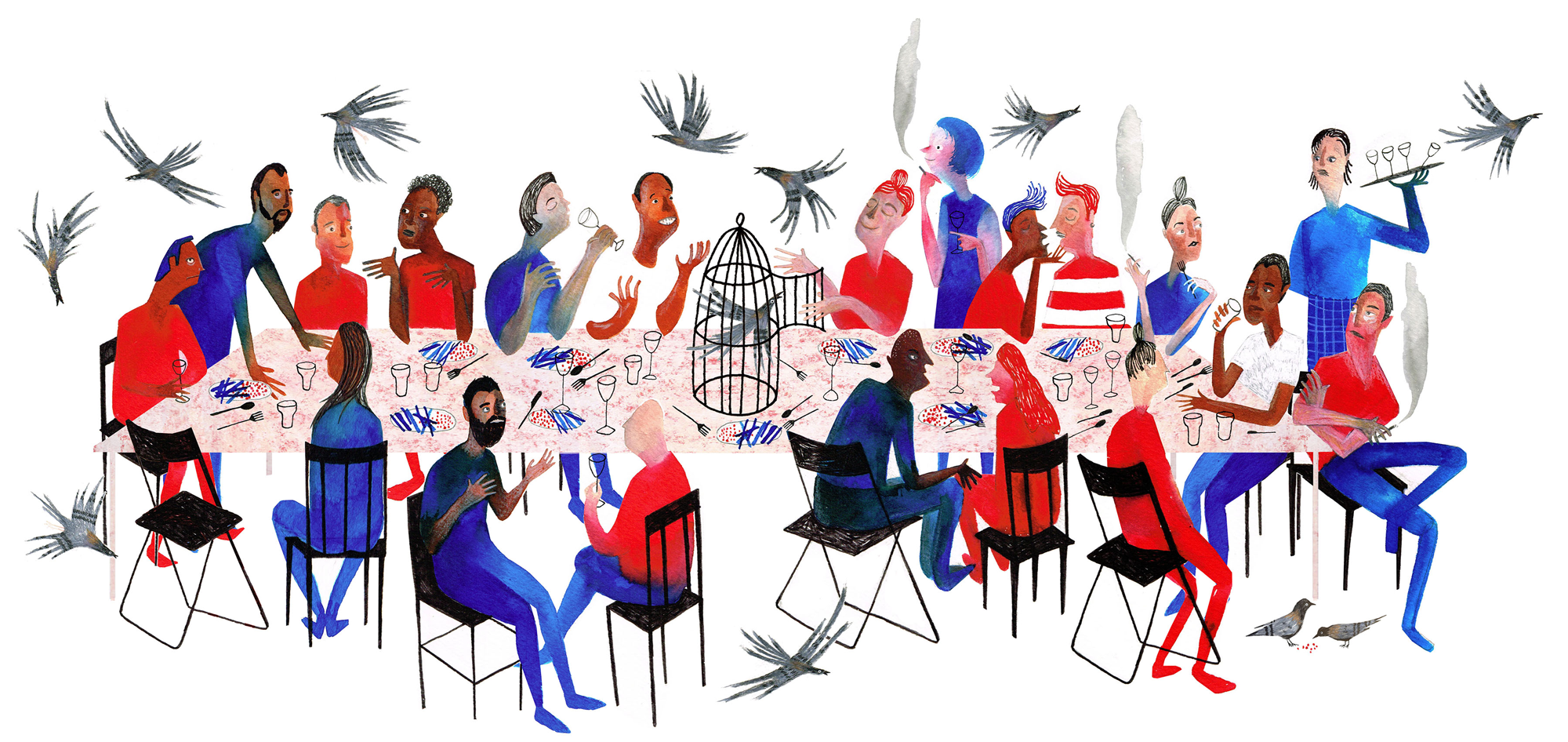 2. Tell us about your aesthetic.
My work is characterized by bright colors and a light approach, using symbolism and tiny details. I love to draw people and their oddities, patterns, houses, maps, animals, daily life, night life – and the quirky things that can happen. I love it when you can look endlessly into a drawing and see more and more as you look closer.
3. What is your favourite medium and why?
I draw everything by hand, using fineliners and watercolors. Fineliners give me a lot of control and I love the thin lines. Watercolors actually do the opposite: it just flows and give my illustrations a more free character.
4. What is your artistic process like?
I never sketch and always begin drawing immediately. If there's a short deadline, I'll try to bring myself in a deadline mode as quick as possible. Luckily I'm pretty fast coming up with ideas. First I draw everything with a pencil and then I start painting, or drawing with fineliners. My favorite moment of the process is near the end, where I can do the final touches.
5. Who and/or what inspires your work?
In the first place daily life: people, animals, nature, streets. I also really love design, radio and documentaries. For me it's also a big inspiration to see how a designer from a different discipline works. Last october I was featured in an exhibition at Dutch Design Week, in Eindhoven. I was the only illustrator in our exhibition group which felt really refreshing. My work was surrounded by product design, social design, graphic design and animation, that brings a lot of inspiration for me.
6. What role does art play in your life? How does it change the way you view the world?
A couple of years ago I was watching the documentary about Het Rijksmuseum in Amsterdam and how it was reconstructed, called 'Het Nieuwe Rijksmuseum'. The Asian art section was temporarily moved to the basement of the museum. I remember a scene where an employee of that section was overlooking the art. Everyday he took a moment to look at the beautiful paintings and statues that were temporarily not available for public. He was very emotional about the fact that nobody could see this beautiful art (the rebuilding lasted 10 years). This scene made a really big impression on me. For the first time I saw how fine art can be emotional as for example, music can be, as well. Since I've seen this I think art is even more important. Art is so much more than beautiful, it's also really important to show our history, present day and future.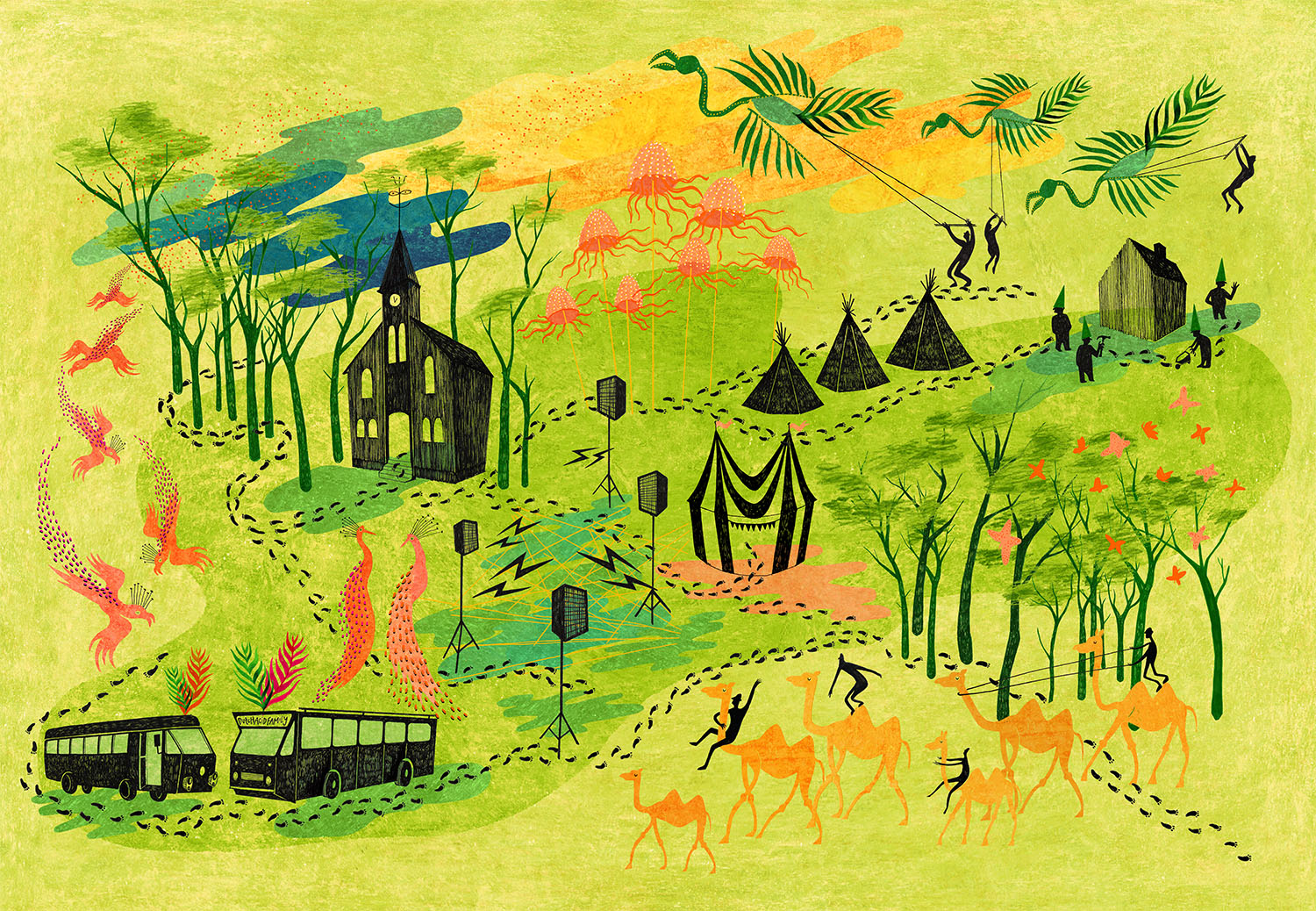 7. Where did you study?
I studied Illustration Design at ArtEZ Art Academy. This academy focuses a lot on the process of making and they pay a lot of attention to philosophy and art history.
8. Where do you see yourself in five years? Working in an agency?
I am not thinking about where I will be in five years. I have goals, things I would like to achieve, but my main goal is to improve my drawing skills and get better, sharper and develop my own style more.
9. What about in ten?
Right now I really like the balance in my work between commissions I do for festivals and editorials for newspapers. It's a luxury to have such a wide range of clients. I like to do as many different projects as possible, to develop my style and make my work flexible for different platforms and clients. In the future it's my dream to be able to make drawings for a big editorial but also design a brand identity or make prints for clothing. I don't feel much for focusing on one thing, I like to do many different things next to each other and develop my style, which keeps everything together.
10. What do you hope to achieve with your art?
Showing people a different approach to things. Illustration has its own way of telling a story, I can tell something with an illustration that a photo, text or infographic can't. It's a very free way of communicating.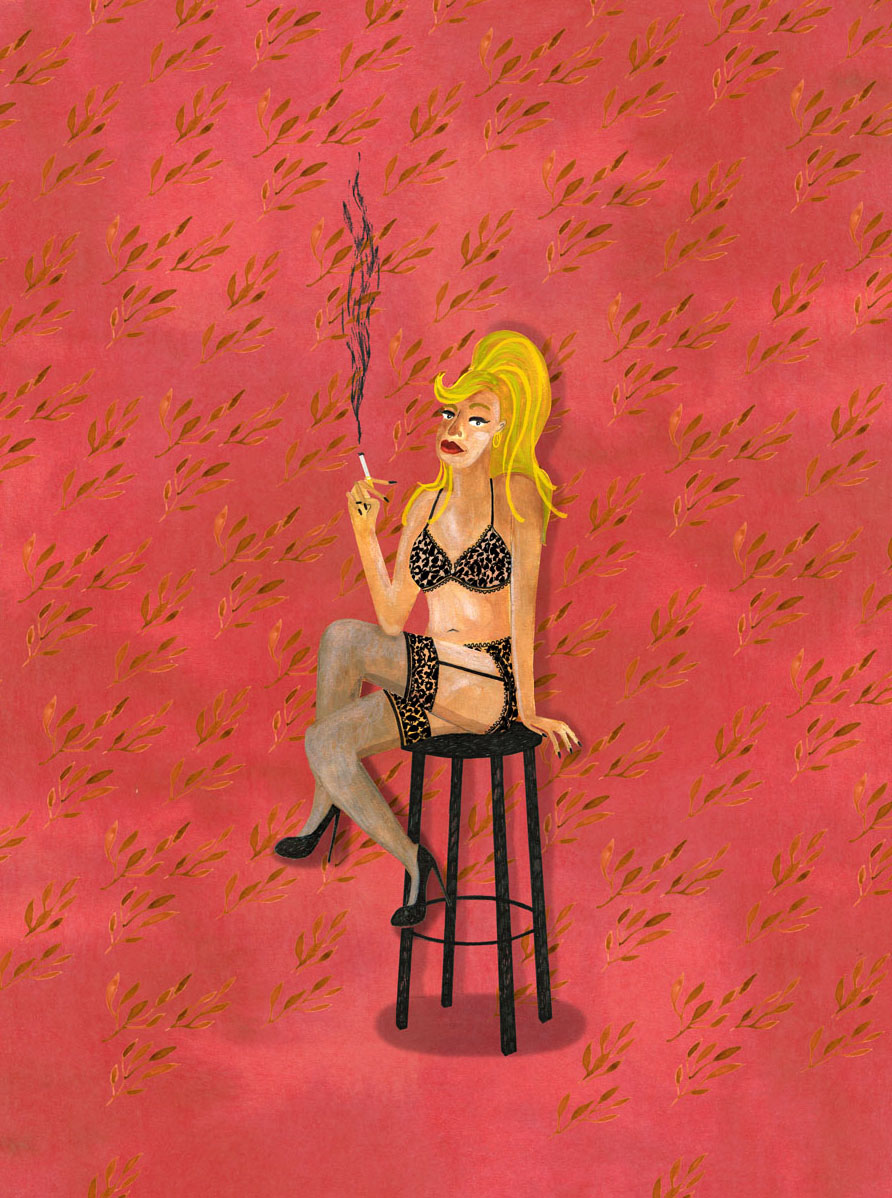 11. Now, tell us a little more about you as a person: what is your favourite food?
I just came back from traveling through Sri Lanka so right now I am totally into curries.
12. Favourite book?
The Help by Kathryn Stockett, the books of Robert Galbraith (JK Rowling) and illustration wise I love the books of Brecht Evens, Jan Rothuizen and Norman Rockwell.
13. Favourite genre of music?
I think music is kind of my 'switch-on'. Whether I listen to disco, electronic or pop music, it doesn't really matter. It always brings me in a certain mode and gets me moving. I really love melancholic electronic music like Apparat, Radiohead and Moderat. Actually I was born in the wrong era because since I can remember I'm a disco girl. My favorite song all time is September from Earth Wind & Fire (I was also born in September).
14. What are your hobbies?
Asking for the biggest piece of pie and turning everything into a game.
15. If you weren't an artist, what would you be?
When I was younger I always wanted to be a cashier at the local supermarket. I loved to 'play supermarket' with my plastic cash desk. It was a real one I got from a store and the sound of pressing the buttons and the receipt printed was heaven to my ears. When I was 16 I started working at a supermarket and it was a dream come true. What I liked the most was talking into the intercom, so you could hear me through the whole supermarket, asking for my (mostly male) colleagues to come and help me. Right now I don't think I could bring up the ambition to work full time at a supermarket. So in a different life, I would definitely have my own show on the radio. I always listen to the radio or radio documentaries when I am drawing. It is the perfect mix between pressing buttons and talking into the microphone. Mostly it's a dream for me to interview people about their lives and talents.