Instagram:
@merooseth
Behance:
www.behance.net/merooseth
1. What's your story? Where are you from?
I got trained in the art of design from MIT Institute of Design, Pune, India and I have been educated in boarding schools all my life (Nainital & Lucknow, Pune, India), though my roots belong to Lakhimpur Kheri (U.P), a small town in India.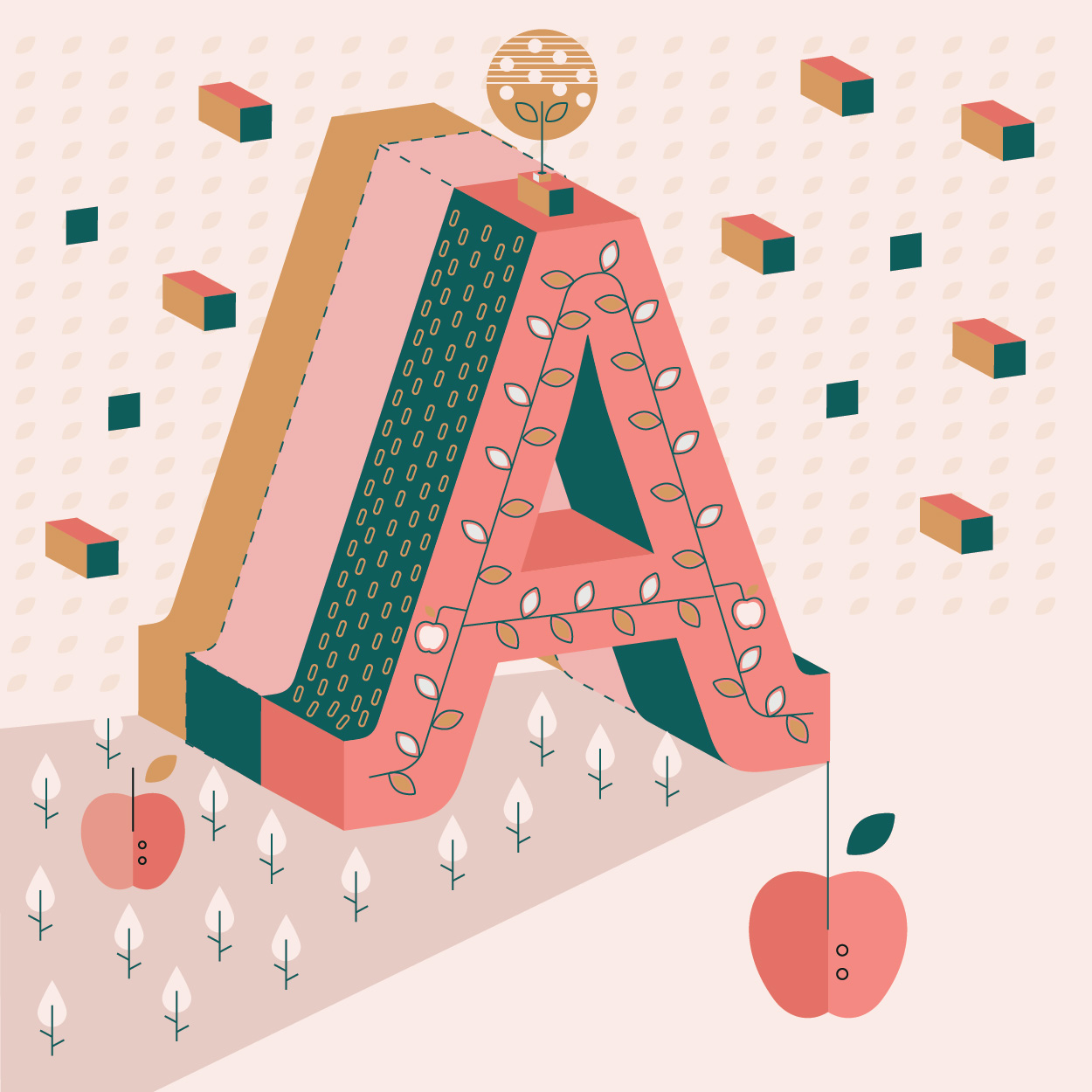 2. Tell us about your aesthetic.
I really like working with geometric shapes, type, elements and bright colors. I like branding and illustrations projects but if I have to talk about a brief then I would say a brief which gives me the challenge to try something new and different definitely is the type of project I love working the most on. it enhances my skill and it is fun to solve a problem. Also, I love type and print.
3. What is your favourite medium and why?
I love using adobe illustrator and photoshop also I like painting on paper at times. Illustrator and Photoshop are great tools for rendering artworks in different styles and mediums thus giving creative freedom to showcase my ideas.
4. What is your artistic process like?
To talk about a step by step process: I do image research of the topic, I just immerse myself into each nook and corner of that environment. If it's a Food client, I would immerse myself in researching all I can about the food industry, the competitors and the popular way designers are trying to communicate about food brands visually. Many clients give a detailed background of all that they want, which is popularly called the client brief. These clients are a boon to work with as they have all they want on a platter of documents which they present to us. That helps in narrowing down to a specific direction. Brainstorming, which is the most fun activity for me. Here I question myself as to what is the specific aim of the project, what purpose should my design fulfill and what is my main objective. The client wants to spread awareness or the main goal is to get the customers in action, thus all these questions need to be answered. This helps in devising great ideas after those brainstorming sessions. Rough sketches of whatever ideas come up in the brainstorming (thus the unlimited diaries). You can call these rough sketches unadulterated ideas that help in creating the finished visual. And then I start working on choosing the style, color, etc. We undergo an entire trial and error method till we get the 'This is it' feeling and in the end, all is needed is determination, time and patience to complete the artwork into a finalized piece of productive beauty
5. Who and/or what inspires your work?
Currently, I am inspired by contemporary illustrators like Owen Davey and Yukai Du. I also love the work Studio Muti does. In terms of Graphic Design, I look up to great designers like Alvin Lustig, Armin Hoffman, Stefan Sagmeister. My favourites keep changing as I also keep growing in my work and my perspective broadens but yes these are some names I keep going back to 'feed' my creative hunger. I draw a lot of inspiration from my surroundings and my experiences as well. Different cities, culture, fashion, technology, nature and emotions have the power to fascinate me. My friends, family and all my loved ones continue to inspire me in new and profound ways everyday.
6. What role does art play in your life? How does it change the way you view the world?
Art plays a very major role in my life. Art is something that gives me satisfaction and inner peace. I love what I do and art is one thing that makes my life so exciting and beautiful. Everything I see or do has a different angle to it and the perception of everything has layers to it in different dimensions. ART IS MY LIFE and I love creating designs. I make art because I enjoy the process. It's fun making things.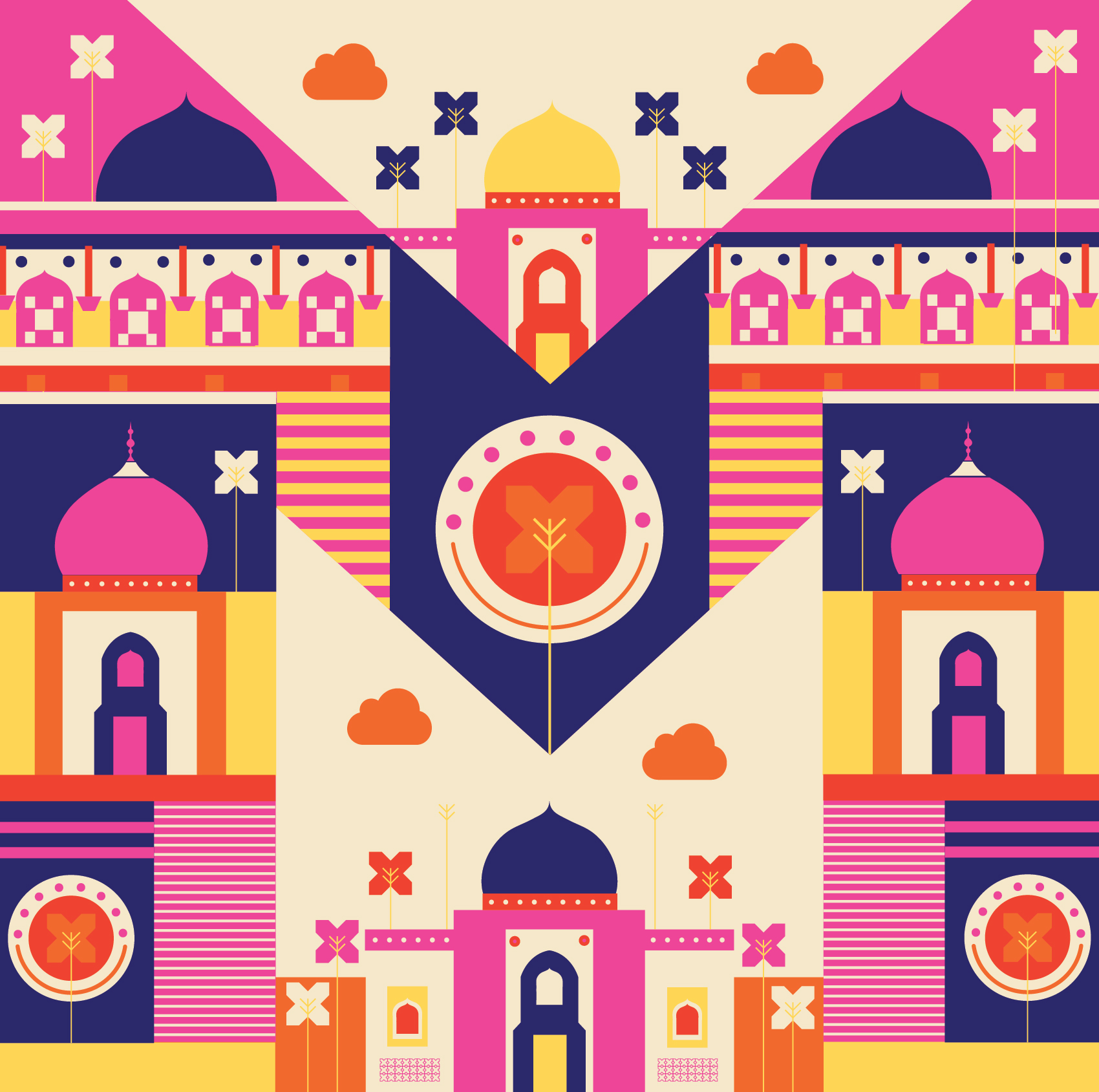 7. Where did you study?
I studied from MIT Institue of Design, Pune, India
8. Where do you see yourself in five years? Working in an agency?
I see myself working on my personal projects and also freelancing in five years down the line building on my own little studio.
9. What about in ten?
In ten years I would have our own studio and a cafe kind of a print workshop where we can create artworks and take prints out fresh. I love print:)
10. What do you hope to achieve with your art?
I want to help communicate ideas better and simplify things while solving a problem with graphics. For me, creating art brings things together. I feel happy, independent and creatively free. The way I see it I can change people's minds through visual art creations. I also want to inspire designers and artists just the way I am inspired by greats artists of today.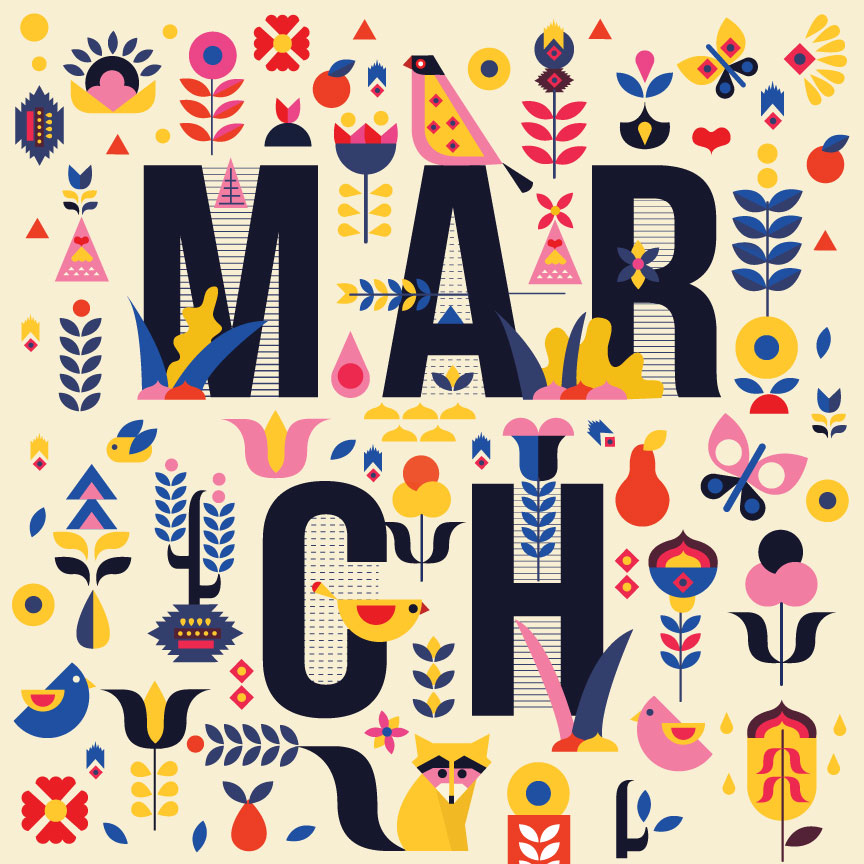 11. Now, tell us a little more about you as a person: what is your favourite food?
I like Asian, European and Indian food.
12. Favourite book?
I do not read much but of how much I have read I really like Gone with the Wind by Margaret Mitchel
13. Favourite genre of music?
Indie, Chill, Electronic, Deep House, Alternative
14. What are your hobbies?
I like cooking, painting, swimming, listening to good music.
15. If you weren't an artist, what would you be?
If I were not an artist I would want to be a drummer or a guitarist, someone deeply related to music :)