Instagram:
@michaelpolakowski
Web:
www.michaelpolakowski.com
1. What's your story? Where are you from?
Hi! I'm Michael, and I'm a freelance illustrator and designer from Michigan, currently working in Detroit.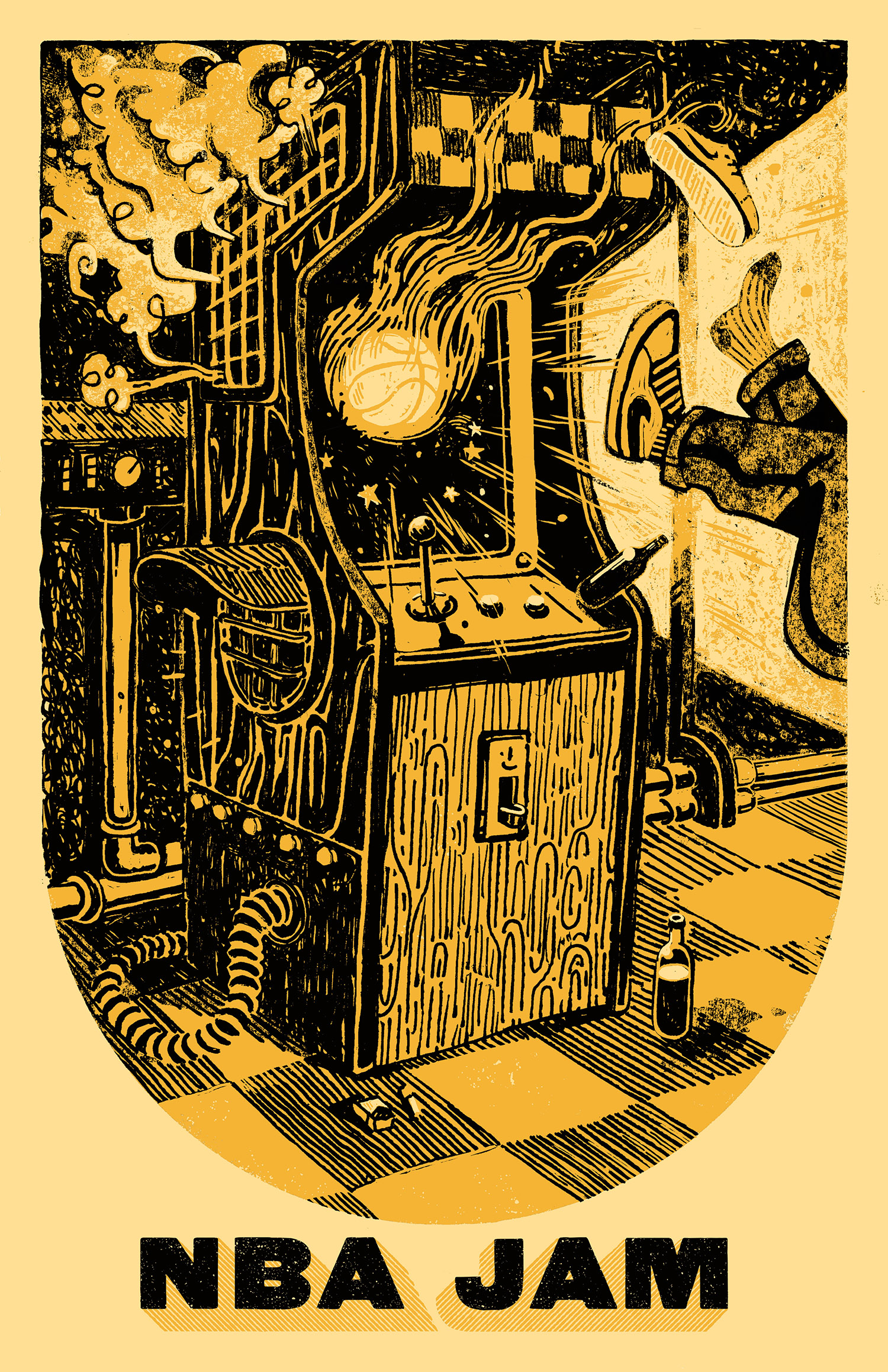 2. Tell us about your aesthetic.
I owe a lot of my aesthetic to keeping things simple. Most of my work relies on simple color theory, texture and bold shapes. This allows me to focus on the things I love about making art: funky drawing and hand lettering. I've always loved the character you can get from doing things by hand, which especially comes through in my lettering. Keeping everything simple means that I get a lot of room to play around with how typography interacts with imagery, as well as with the negative and positive shapes which that creates. Every time I finish a project, I try and judge its success based on the relationship of what I was able to clearly communicate with whether I communicated that concept in the simplest way possible.
3. What is your favorite medium and why?
I love working with mixed media because it allows me to utilize every tool for just the right purpose. I'm obsessed with making work that recreates the look of traditional printing processes, which means using a lot of air brush, spray paint, and silk screen. I think this all comes back to my love of simplicity. I love the "aha" moment when I find a media solution that saves time and back pain. Next thing I need to succeed: a new chair.
4. What is your artistic process like?
I always start out each piece with a lot of research and writing. I love history and science fiction so that is where I tend to get a lot of inspiration. Once I have an idea, I'll work on the characters, environments, and typography, trying to solve how they are going to co-inhabit the picture. I go back and forth between digital and traditional media constantly.
5. Who and/or what inspires your work?
I'm lucky enough to work in a studio alongside some crazy talented illustrators and designers who keep me motivated and inspired. Aside from that, I've always been inspired by art history. I think artists today have so much at their disposal that we take for granted. I love reading about the limitations of artists from the past and seeing all the brilliant solutions that came out of that. I look at the weirdest range of artists, from Joost Swarte to Pieter Bruegel and think that "if they can do that without a computer, what's my excuse?". Lately I've been doing a lot of sketchbook drawings of city scenes and can't wait to see where that will take my personal and commissioned work.
6. What role does art play in your life? How does it change the way you view the world?
I love opportunities to get inspired by my environment. Whenever I get stuck on a project, I immediately go to one of my sketchbooks to figure it out. Whether it's a person I sketched while at a bar or the neon sign for a grocery store, these doodles all make their way into my work somehow.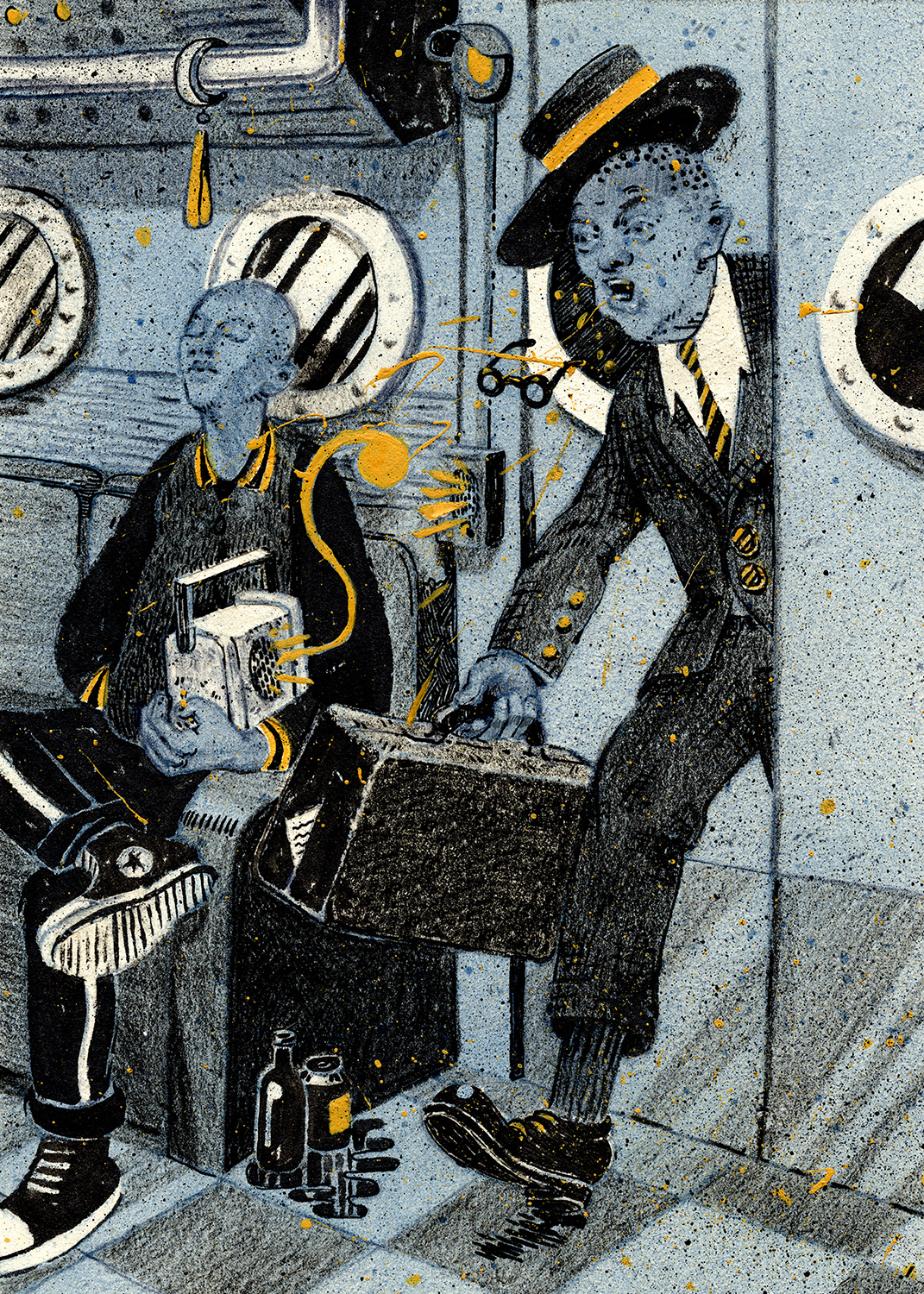 7. Where did you study?
I studied at both The College for Creative Studies in Detroit and The Illustration Academy in Kansas City. Both were great opportunities to be surrounded by talented people and to learn from them.
8. Where do you see yourself in five years?
Yikes! That's hard to say for sure. Right now, the Detroit art and design community are full of so much talent and opportunity, that I feel lucky to be around the area. The next five years are just a matter of carving out a niche for myself locally, as well as developing a design and editorial client base internationally. I'd love to dabble a little more in motion graphics and mural work.
9. What about in ten?
This is even more difficult. Part of me secretly thinks we will all be living inside a giant computer by then. But seriously? The creative industry can change so much by then, and I'm excited to see where that will take us. I'm hoping to keep finding new uses for my work and eventually plan on pursuing my masters.
10. What do you hope to achieve with your art?
It depends on the project, but I love having opportunities to make people laugh.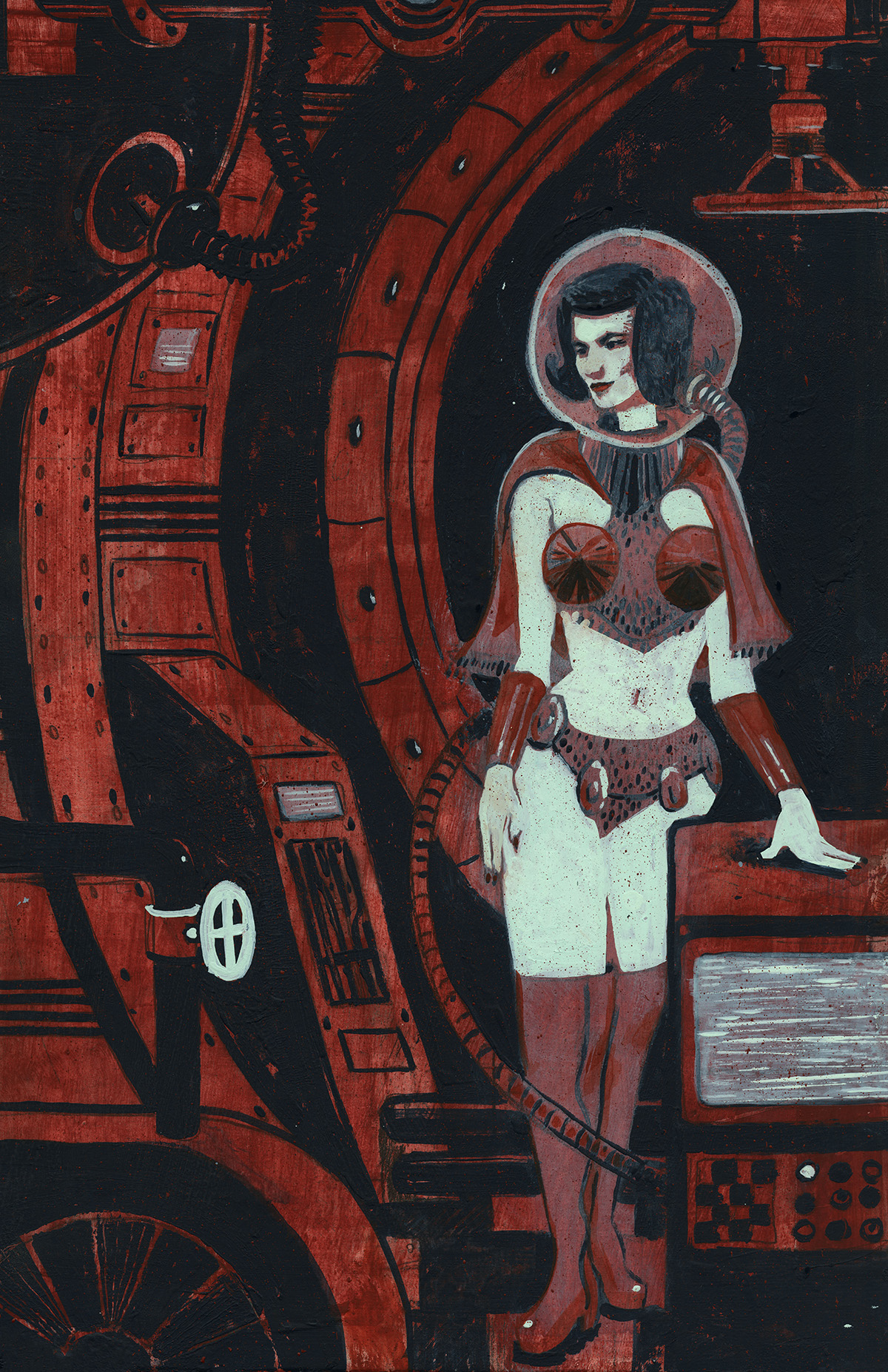 11. Now, tell us a little more about you as a person: what is your favorite food?
As my name suggests, Polish food is my favorite.
12. Favorite book?
I love reading satire. I probably couldn't pick a favorite, but I'm reading Catch 22 right now.
13. Favorite genre of music?
I listen to a lot of genres, from rap to psychedelic. I love hearing artists like David Byrne and Sufjan Stevens who collaborate and work outside of their genre.
14. What are your hobbies?
Over the last year, I've started to teach myself how to fly-fish, which—as it turns out—is very hard. It's going about as well as you'd expect.
15. If you weren't an artist, what would you be?
Pro fly fisherman.