Instagram:
@michellemildenberg
Tictail:
www.tictail.com/michellehmildenberg
Website:
www.michellemildenberg.com
1. What's your story? Where are you from?
I'm a half French half Colombian designer and illustrator, I moved to London two years ago to do a Master in Communication design, and before that I lived in Berlin for a year. I work as a freelance illustrator and a creativity and innovation consultant. I love drawing things that could happen in the future.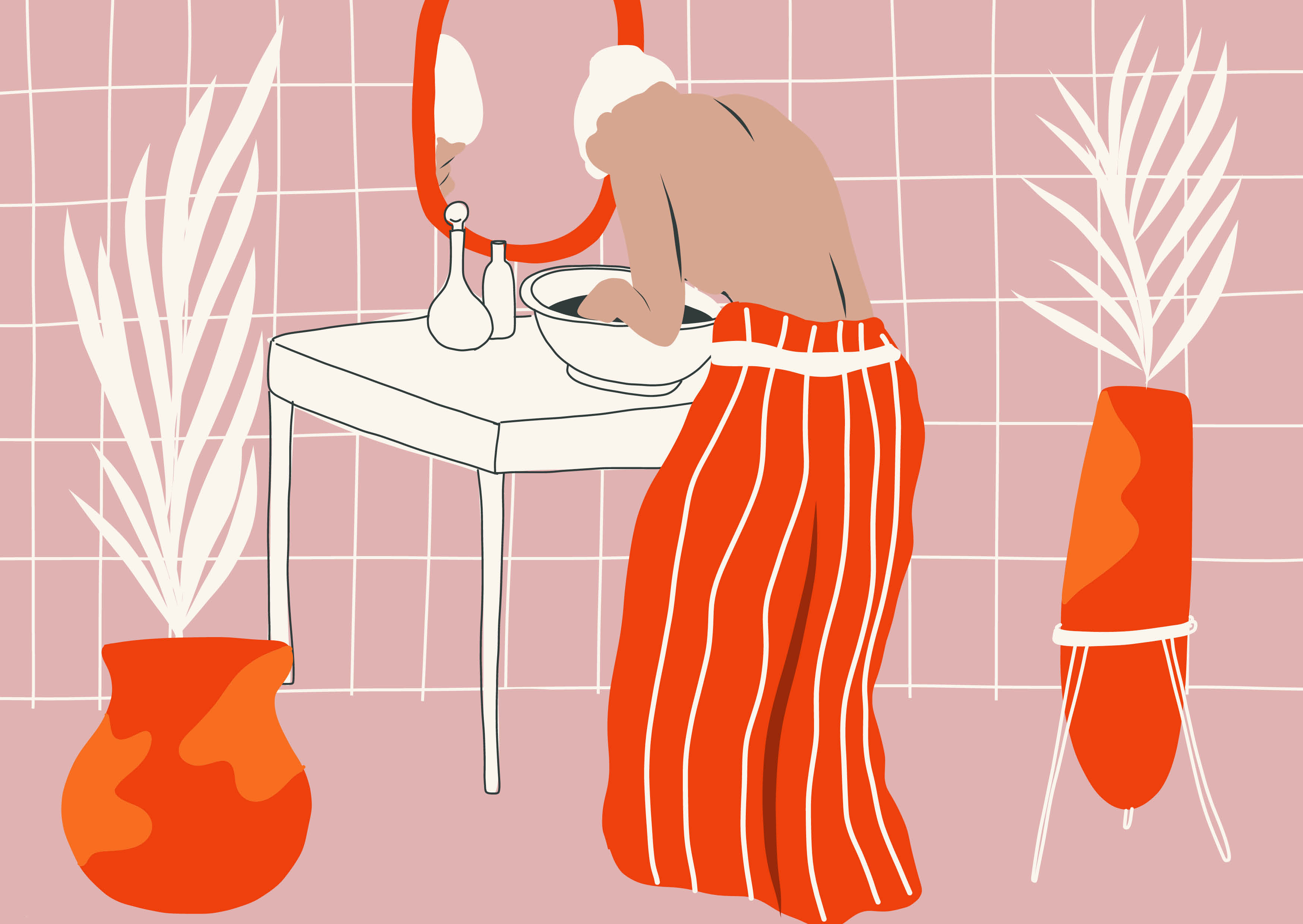 2. Tell us about your aesthetic.
My aesthetic is divided in my two main illustration practices, on one hand I have a digital illustrative style that is very feminine and focused on portraying women and concepts of the future. On the other hand I have a visual journal, completely analogue that creates a sort of map or archive of thought with drawings.
3. What is your favourite medium and why?
I love to illustrate with Muji pens, but lately it's becoming very difficult for me as I'm getting too used to the iPad Pro and I start trying to zoom on the paper. I love how the colours are generated in the iPad Pro.
4. What is your artistic process like?
My creative process is very organised in my head, I call it a mind temple where an image comes to my head first just before going to bed and then I produce it in the next days. All my projects are a reflections of my readings and research. Research is essential to create the concepts I work with.
5. Who and/or what inspires your work?
I'm inspired by biology and technology, plants, science fiction, architecture, speculative design, beauty, wellness, experiences, travels and stories of WOMEN. Also meeting people and talking to them about their dreams and ideas inspires me a lot to work and create.
6. What role does art play in your life? How does it change the way you view the world?
I think art is the way I automatise my thought and can visualise how I feel about something. I keep myself surrounded by art that I appropriate and is there to remind me who I am, as something I can perceive.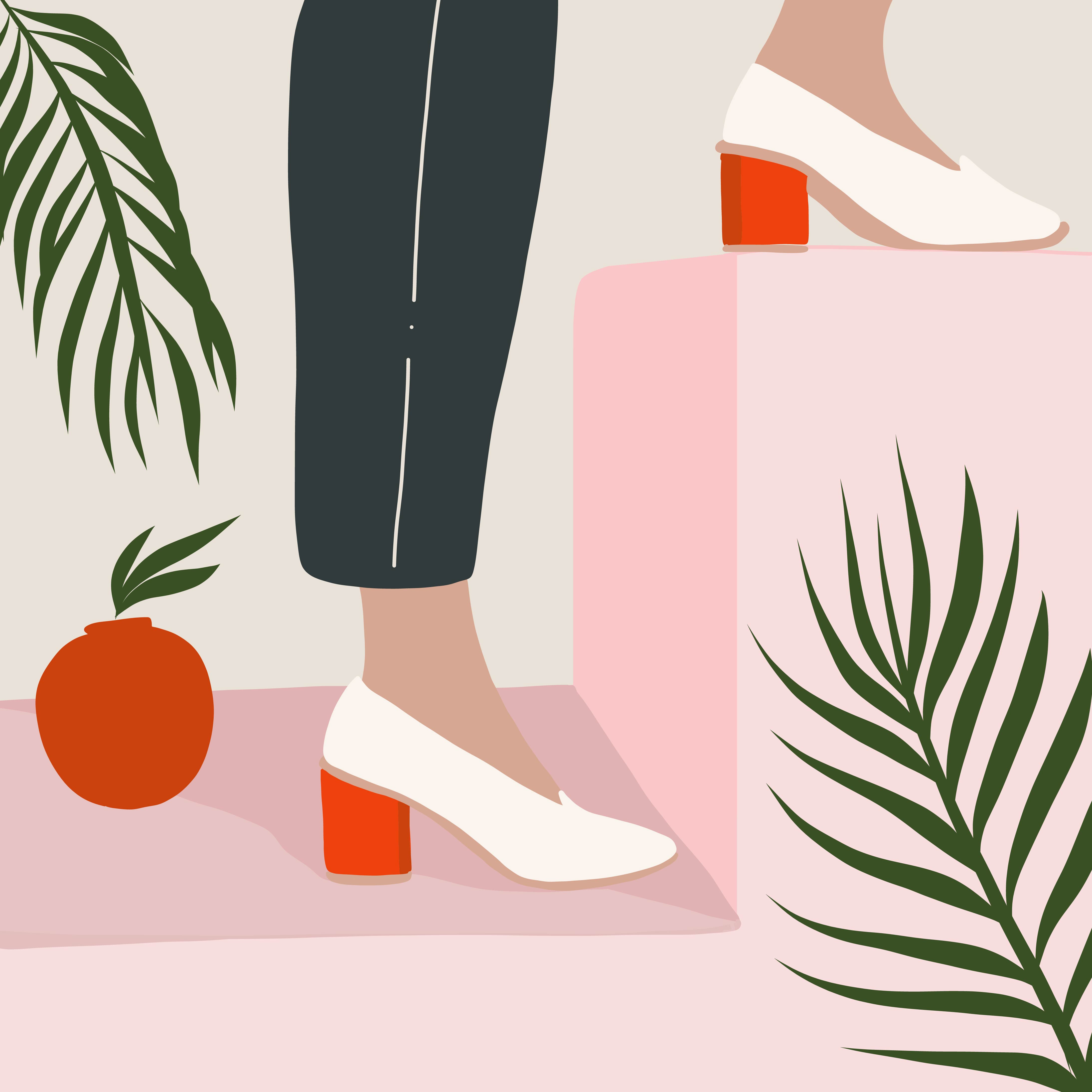 7. Where did you study?
I studied a BA in Design in Universidad de los Andes in Bogotá, and then a MA in Communication Design at Central Saint Martins in London.
8. Where do you see yourself in five years?
There are two possible scenarios in my head, I would love to move to a smaller (better weather) city and have a small freelance illustration studio, and be able to divide my time in between illustration, consultancy and creative projects, traveling and cooking. But also I would love to grow in a consultancy in London and do big projects within culture industries.
9. What about in ten?
I guess in 10 I would like to be focused on leading big projects and concepts and can balance that with having a family.
10. What do you hope to achieve with your art?
I hope I can open conversations about topics that are important, and respond with imageries that can provoke people to take a chance to shape the future of the world. I think it's important to be author and producer of graphic knowledge.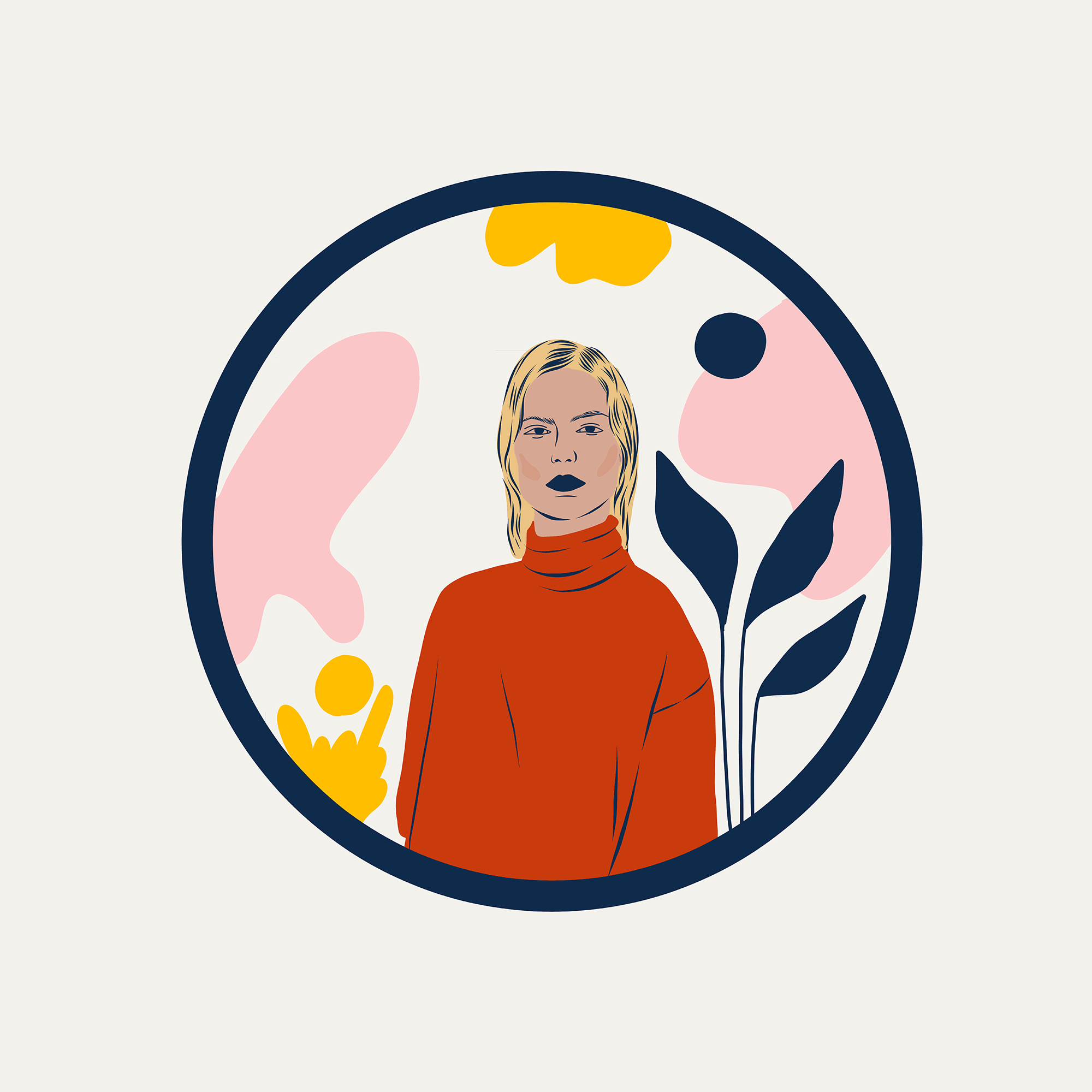 11. Now, tell us a little more about you as a person: what is your favourite food?
I'm completely madly obsessed with Mexican food since I was a child, apparently my mother had tacos craving all her pregnancy. Also I love Lebanese food.
12. Favourite book?
I love Latin-American literature, so I would say Paula by Isabel Allende, she's brilliant making parallels between the Chilean history and her personal story.
13. Favourite genre of music?
I'm very picky and curate a lot my music, but it would be something in between indie and house music, generally with a female touch, I love Alpine, Metronomy, Toro y Moi, Polo & Pan…
14. What are your hobbies?
Well, I love to try new recipes every week, discover new places in London, and then draw everything.
15. If you weren't an artist, what would you be?
I think I would do something with Science or Biotechnology.