Instagram:
@mickael.jourdan
1. What is your story? Where do you come from?
My name is Mickaël Jourdan, I was born in 1987 in Vichy. I am a writer and illustrator based in Toulouse. After studying in Angoulême and a stopover in Brussels, my activity is divided between comics, illustration and children's literature. I published a comic book in La Joie de lire (Le grand marécage) and more recently two picture book with éditions du Rouergue (Chips et Biscotte and Premier Bonjour).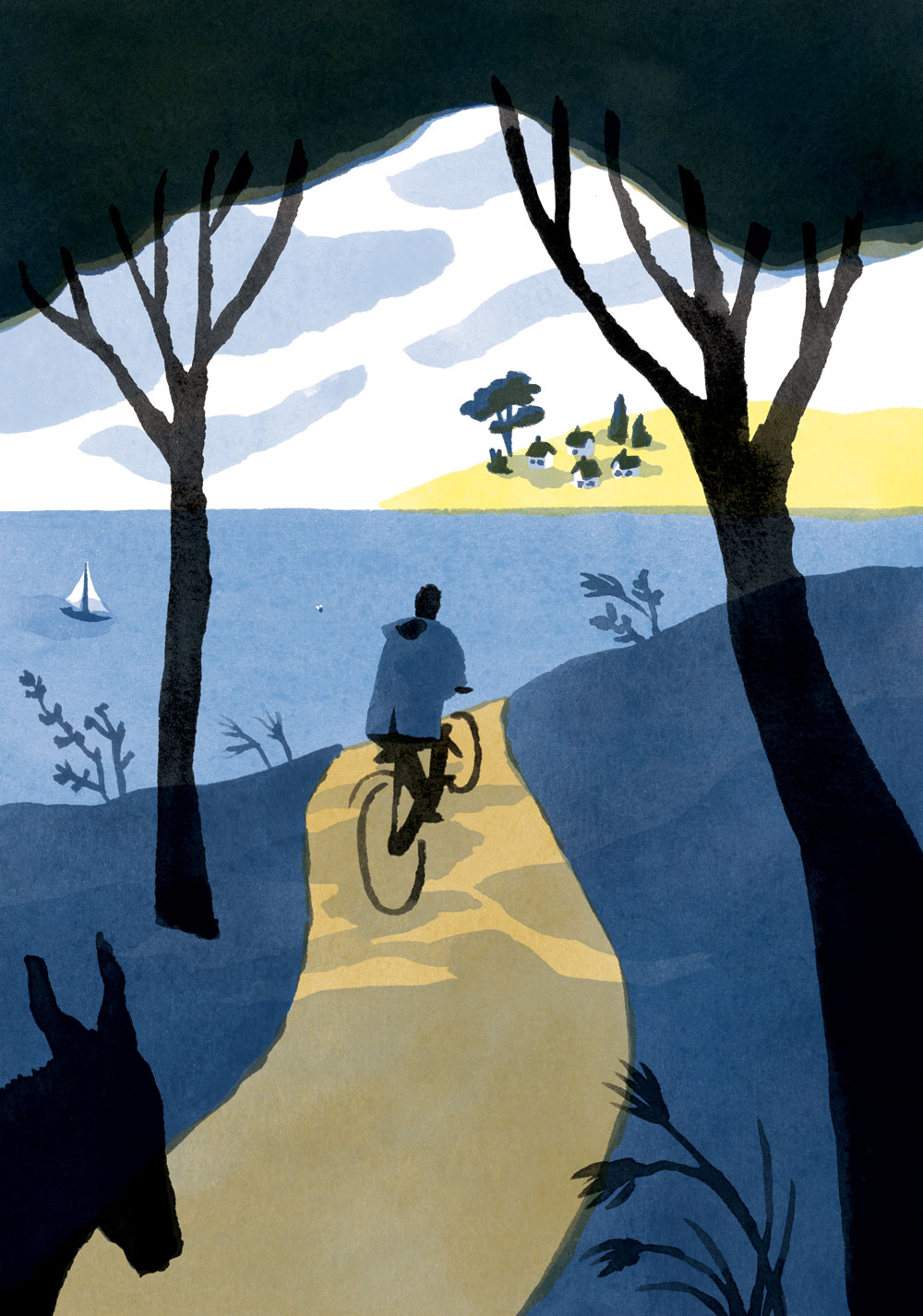 2. Tell us about your aesthetic.
In my picture, I like to combine graphic and minimalist forms which, softened by the brushstroke, invite contemplation.
3. What is your favorite media and why?
I work with a brush and watercolor in black and white. First, I draw all the elements that make up my image separately. During this step, I pay particular attention to the texture of each shape according to what it represents (water, a rock, the sky ...) Then, in a second step, I digitally color all these shapes ( while keeping the grain of the watercolor) and I put them together. This technique allows me to have great freedom in both color management and drawing. Like the pieces of a puzzle, I enjoy combining these shapes. I play with transparencies and color overlays.
4. What is your artistic approach?
Nature and remembrance are central in my work. I look to achieve visual and narrative compositions in a less-is-more approach.
5. Who and / or what inspires your work?
In general, I have an attraction for minimalist aesthetic approaches. I really like Japanese graphic arts (especially Hisui Sugiura's work). At the moment, I'm also interested in the old postcards that I find in garage sales.
6. What role does art play in your life? How does this change the way you see the world?
It is an inexhaustible source of discovery, fun and play.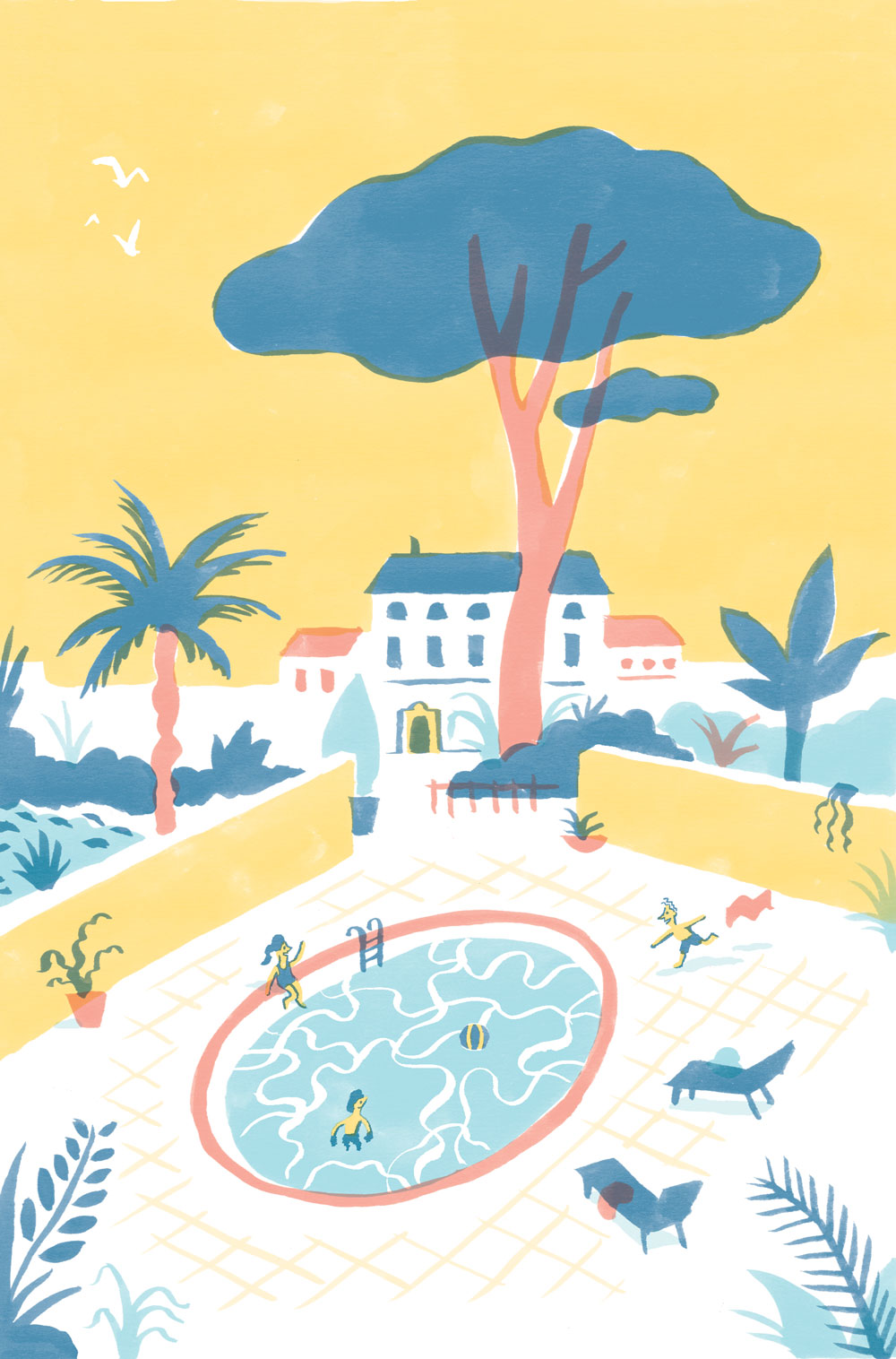 7. Where did you study?
I studied at the Beaux-arts in Angoulême, a 5-year fine art course with a specialization in comics.
8. Where do you see yourself in five years?
After many years in Toulouse, I want to discover another climate, another atmosphere, new landscapes. In five years, I will be in Brittany with my family.
9. And out of ten?
Still in Brittany but perhaps in an environment a little closer to nature in a magnificent workshop with a view of the sea.
10. What do you hope to accomplish with your art?
Give pleasure to people, share a moment, a feeling, an idea, a memory ...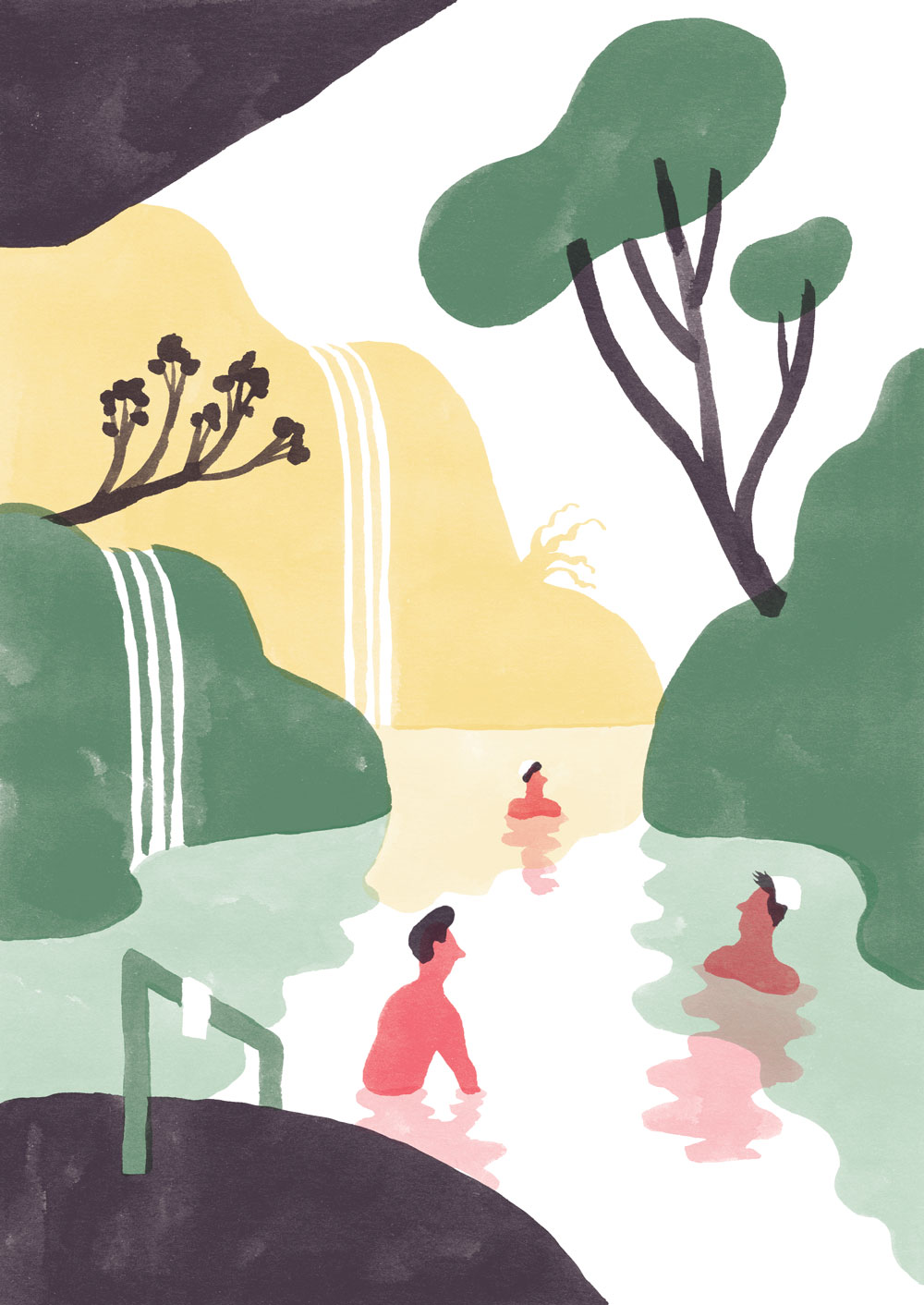 11. Now tell us a little more about yourself as a person: what is your favorite food?
Right now, Yotam Ottolenghi's delicious garlic pie! I am a big fan of his vegetarian recipes.
12. Favorite book?
It's hard to pick one in particular. I prefer to share my latest favorite: "être une chêne" by Laurent Tillon.
13. Favorite genre of music?
At the moment, I listen to quite a few podcast about music and its history. The genres are varied but I have an attraction for jazz and blues.
14. What are your hobbies?
Garage sales, badminton and walking.
15. If you weren't an artist, what would you be?
Maybe a cook!