Instagram:
@micke_lindebergh
Tictail:
mickemon.tictail.com
Website:
www.mickemon.com
1. What's your story? Where are you from?
My name is Micke Lindebergh, I grew up in Stockholm where I went to music and art school. I moved to London when I was 19 and learned how to live in a big multicultural city, now I live in Sydney. The sky is a different blue here, its amazing.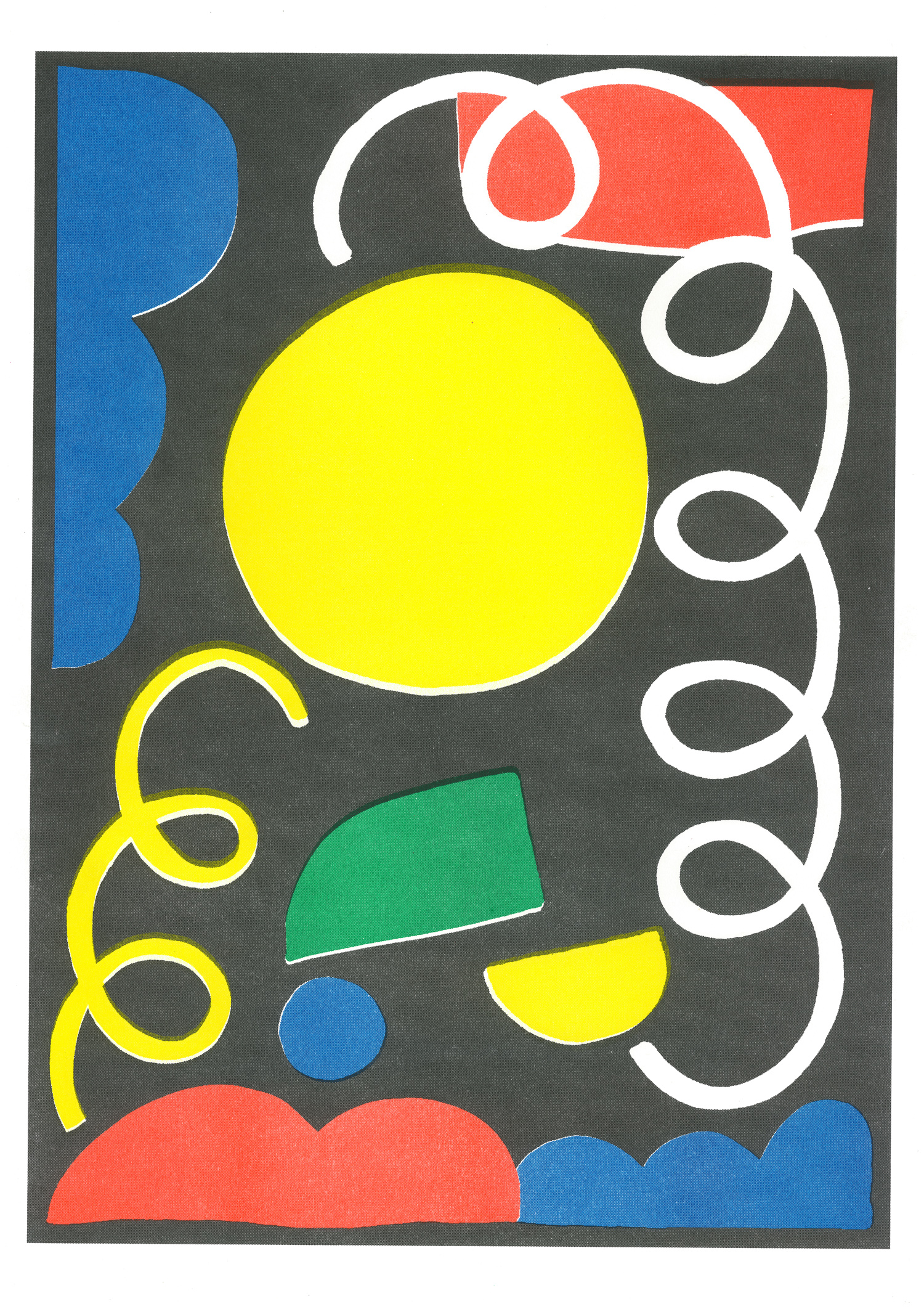 2. Tell us about your aesthetic.
I love bright colours and shapes, balance and interaction between the two.
3. What is your favourite medium and why?
I'm obsessed with Posca pens and risograph printing. I got some oil crayons the other day, I suspect they will run out very quickly but I am excited to give them a go. The texture from riso printing is beyond satisfying and the colours are great. We ordered a mint ink drum for the riso machine last week. It's going to be a great day when it arrives.
4. What is your artistic process like?
Drawing and doodling. As far away from a computer as possible. I go for long walks and usually get ideas from wondering around town or the coast. I do my best work really early in the morning while having coffee on the roof.
5. Who and/or what inspires your work?
There are so many different things that inspire me. Music inspires me a lot, old kids books like moomin, baltazar. Designers from whenIi grew up like 10gruppen and Svensk Tenn. Also Japanese comics as well as Picasso, Matisse and Miro. My favourite current artist are Annu Kilpelainen, Jordy Van Den Niewendijk and Monsieur Petit. I'd say my favourite publication is Popeye Magazine, I can't read it, yet it is still so satisfying visually.
6. What role does art play in your life? How does it change the way you view the world?
I have always expressed myself creatively. It was never a conscious choice, it just naturally happened that way.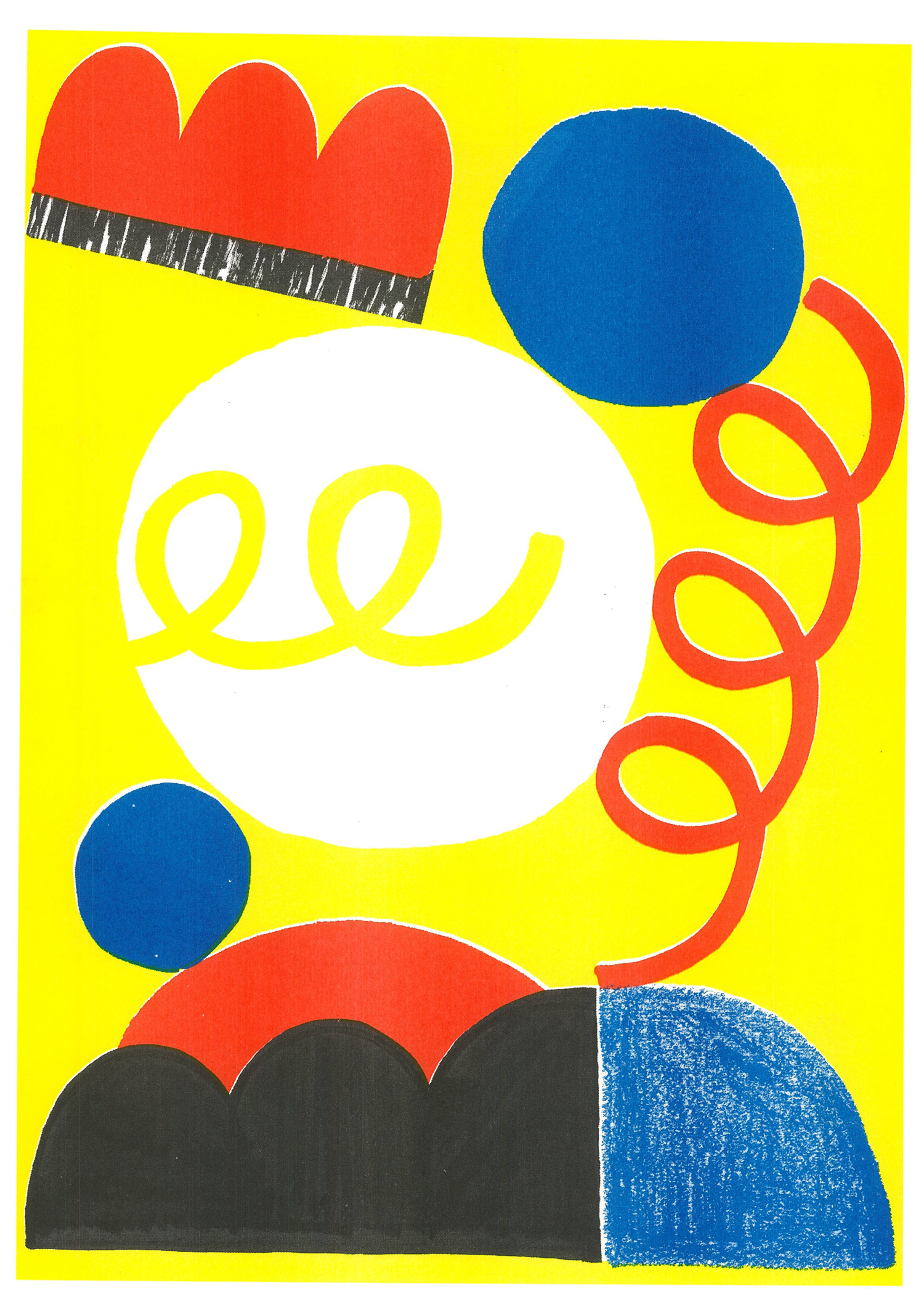 7. Where did you study?
I studied Illustration and printmaking BA at camberwell college of arts.
8. Where do you see yourself in five years?
In five years, I work for myself and with my friends. I would like to have an agency represent me as an illustrator though.
9. What about in ten?
Living in a beach shack with 10 dogs and 10 cats, and an old Mercedes, but I have to get my licence first, maybe that should be my 5-year goal.
10. What do you hope to achieve with your art?
Hopefully, I can make peoples days more colourful. I just had an exhibition in Sydney, which was something I have always wanted to do, it felt like a huge achievement. I'd like to do a few more next year, I'd really like to have one in my hometown of Stockholm.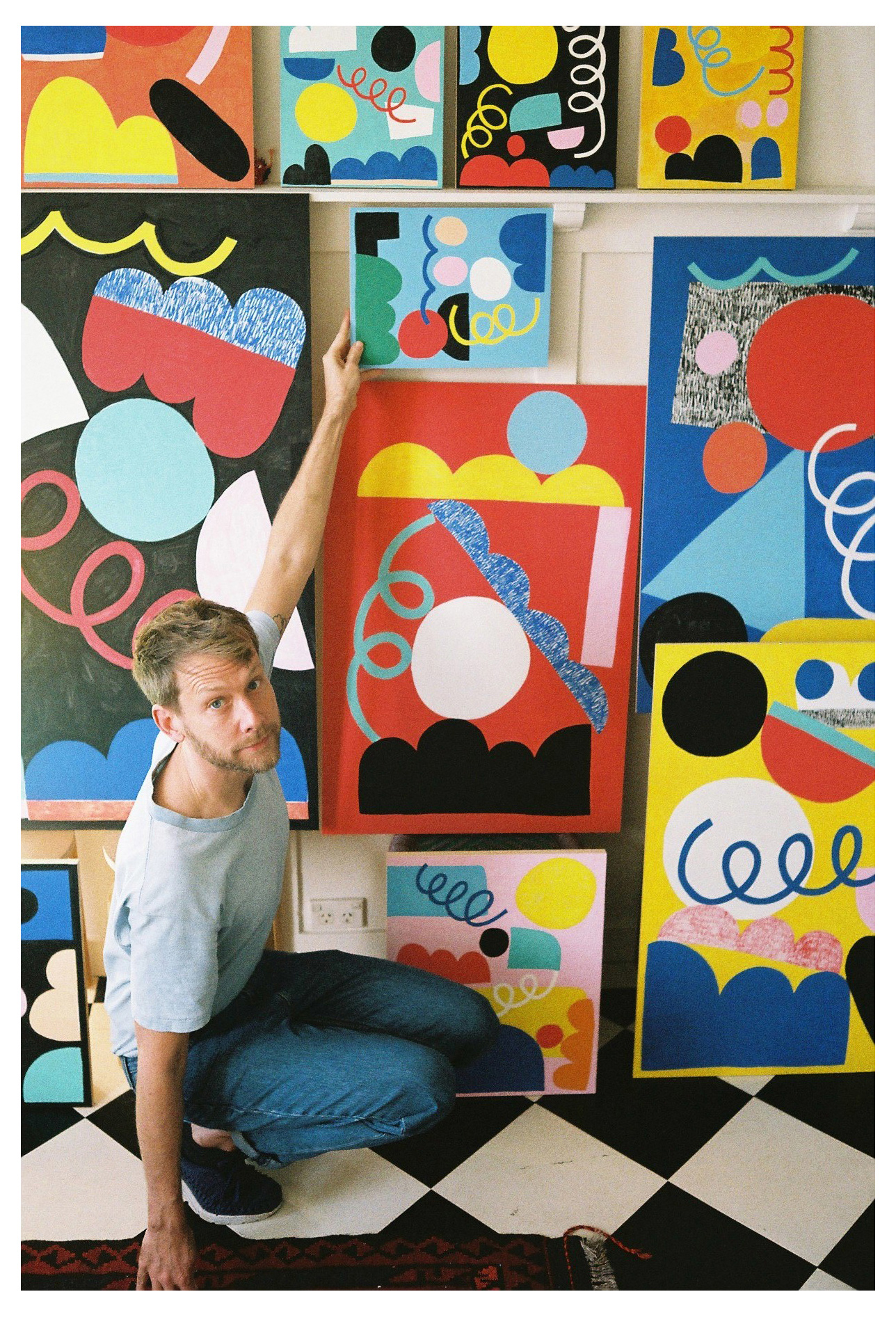 11. Now, tell us a little more about you as a person: what is your favourite food?
Oh, easy haha, my favourite food is Japanese. Sushi, sashimi, agedashi tofu anything. If your are ever in Sydney you should go to Daruma in China Town, it's the best Japanese in Sydney. I miss my Grandmas's meatballs, they where almost too good, fortunately, I have the recipe, but I can never get them as yummy as she did.
12. Favourite book?
Tokyo Style. It's a tiny book with pictures of crammed tiny apartments in Tokyo, I just bought my second copy after the first one fell apart from to much use. Or maybe it was my 3rd even.
13. Favourite genre of music?
Pop really, Madonna, Sebastien Tellier, Shugo Tokumaru, Soft Hair and Pizzicato Five. I really like the new Toro Y Moi album, he's also super cool visually, i just found out he paints amazing paintings.
14. What are your hobbies?
Drawing, painting, making music, baking banana bread, going to the beach, going new places. At the moment, I'm really into camping, I wish I had more time to do it more.
15. If you weren't an artist, what would you be?
A zookeeper, maybe looking after the monkeys. When I was a kid I always wanted to be a florist and drive around in a big yellow Volvo full of plants. I figured out I can do that anyway without making it my career though.