Instagram:
@miekesmakes
Twitter:
@miekesmakes
Pinterest:
@MiekesMakes
Blog:
www.miekesmakes.blogspot.nl
1. What's your story? Where are you from?
My name is Annemieke and I'm 39 years old. I live in a small village in The Netherlands near the coast, where I also grew up. As a child I was always busy making things... drawing, painting, writing stories, doing baking experiments (whenever my mum alowed me into the kitchen), making up songs at the piano or doing silly cassette tape recordings (yup, the good old 80's ;-))... I was diagnosed with Juvenile Rheumatoid Arthritis (JIA) when I was 3 years old. This has made life a bit more challenging. Creativity has always been an important outlet for me. I love the focus and feel-good flow it brings.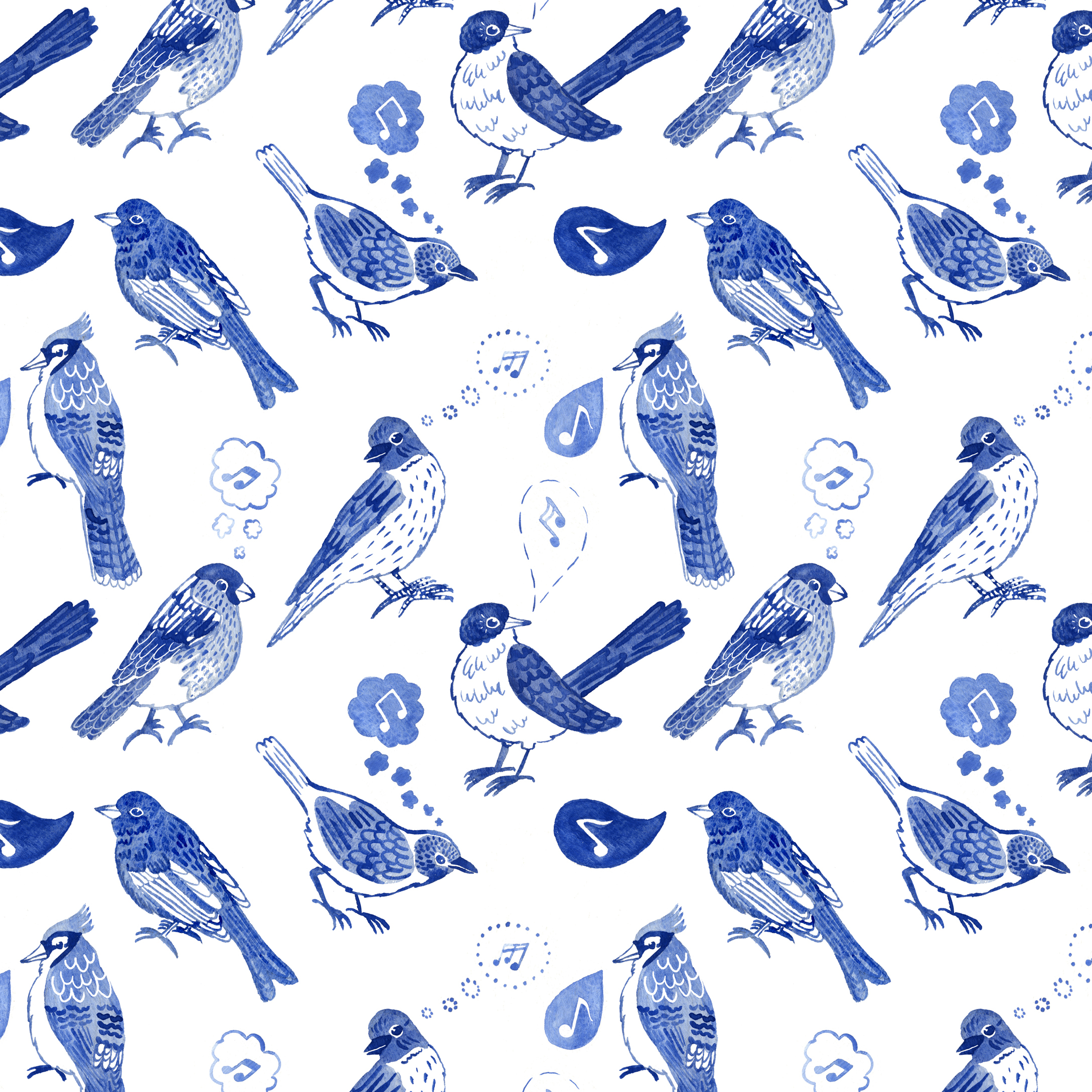 2. Tell us about your aesthetic.
I like to make simple, friendly looking illustrations. They can be a little naive & cartoon-like with their black inky lines...
3. What is your favourite medium and why?
I love to use a black ink brush pen (a Zebra pocket brush pen is my fav right now), watercolour (Winsor and Newton) and sometimes ecoline. I like using Photoshop to make adjustments or turn illustrations into patterns.
4. What is your artistic process like?
Well, it begins with an idea. So my artistic process might start when I'm brushing my teeth or driving my car. Often I begin making a pencil sketch (or a few little ones to decide on a design). Once I'm happy I ink over it. Next I pick the colours I have in mind and start painting... When ready I scan my work and make adjustments in Photoshop. A new illustration is born!
5. Who and/or what inspires your work?
I find inspiration in everyday things... nature, people, happy memories, good food, simple pleasures. I also love a good quote now and then (I keep them all in a notebook). I think my drawings often reflect things I feel thankful for. I also love to wander around in bookstores and the local library to marvel at pretty book covers and illustrations. Instagram and Pinterest are my favourite online places to browse for inspiration.
6. What role does art play in your life? How does it change the way you view the world?
Art makes me more aware of the beauty around me. I feel it's a mindful thing to focus on one subject and try to capture its essence. It makes me appreciate details, such as the center of a flower, the texture of a coat, the sunlight in someones hair... I like noticing these little things, that I otherwise might've missed. Besides this I feel creativity is healthy and healing. For example: I can be quite perfectionistic as a person, but I actually really enjoy imperfections in art... So it's good for me to draw more messy and free, and learn to let go of control a bit more (what harm can it do to go wild on a piece of paper, right?).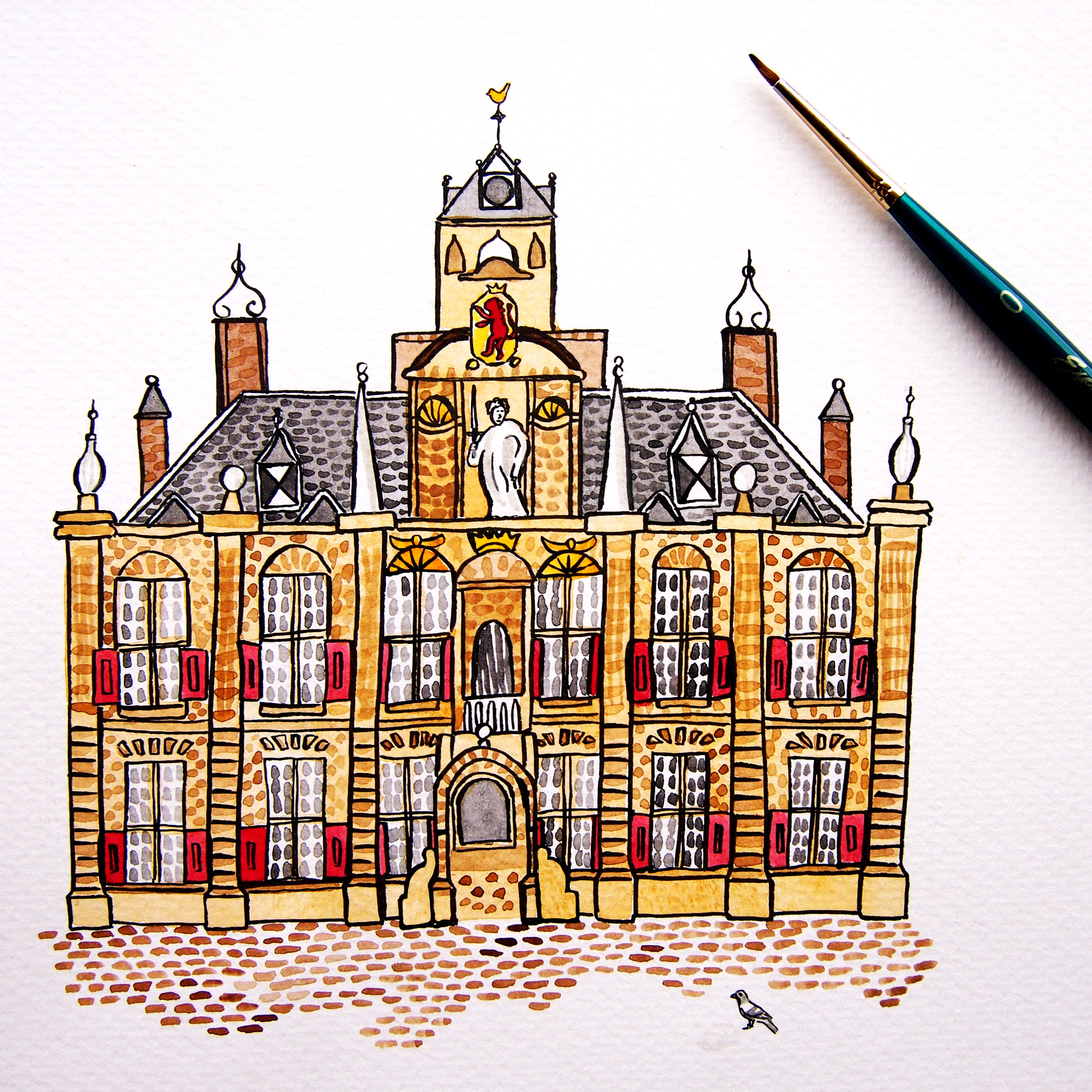 7. Where did you study?
I'm self-taught in illustration... I've just been drawing a lot, playing around with Photoshop often, read quite some books and watched many online tutorials and e-courses. Can't get enough of those! I love working on small illustration projects and learning as I go. :-) I've actually studied Speech Therapy and worked in a private practice for 10 years (mainly with young children who had speech/language problems). My health made me decide to change direction. Currently I happily work at a pre-school on a volunteer base. It's very fulfilling for me to work with these sweet, energetic toddlers. And I love to combine this with illustrating.
8. Where do you see yourself in five years?
Well, I really hope I can continue to enjoy drawing as I do now. I would love to learn lots more and develop a more consistent personal style. I like the idea of my own Etsy shop, so that might be a future possibility. However it's also important for me to 'keep it small'. I simply can't draw too much with my hands. Which is why I only draw for a few clients a year. I must add I do find it quite difficult to set these boundries... After all, I love it so much and wish I could do it full stop. But yes, it's about keeping the balance.
9. What about in ten?
Ehm... how about having illustrated my own children's book? That would be pretty awesome :-D.
10. What do you hope to achieve with your art?
I just hope it makes people smile. And I hope some of my custom made illustrations (often made for a special occasion) feel like a little celebration on paper. Other than this, I hope my love for pretty images keeps connecting me with kind and wonderful creative people all around the globe. I'm grateful for these connections!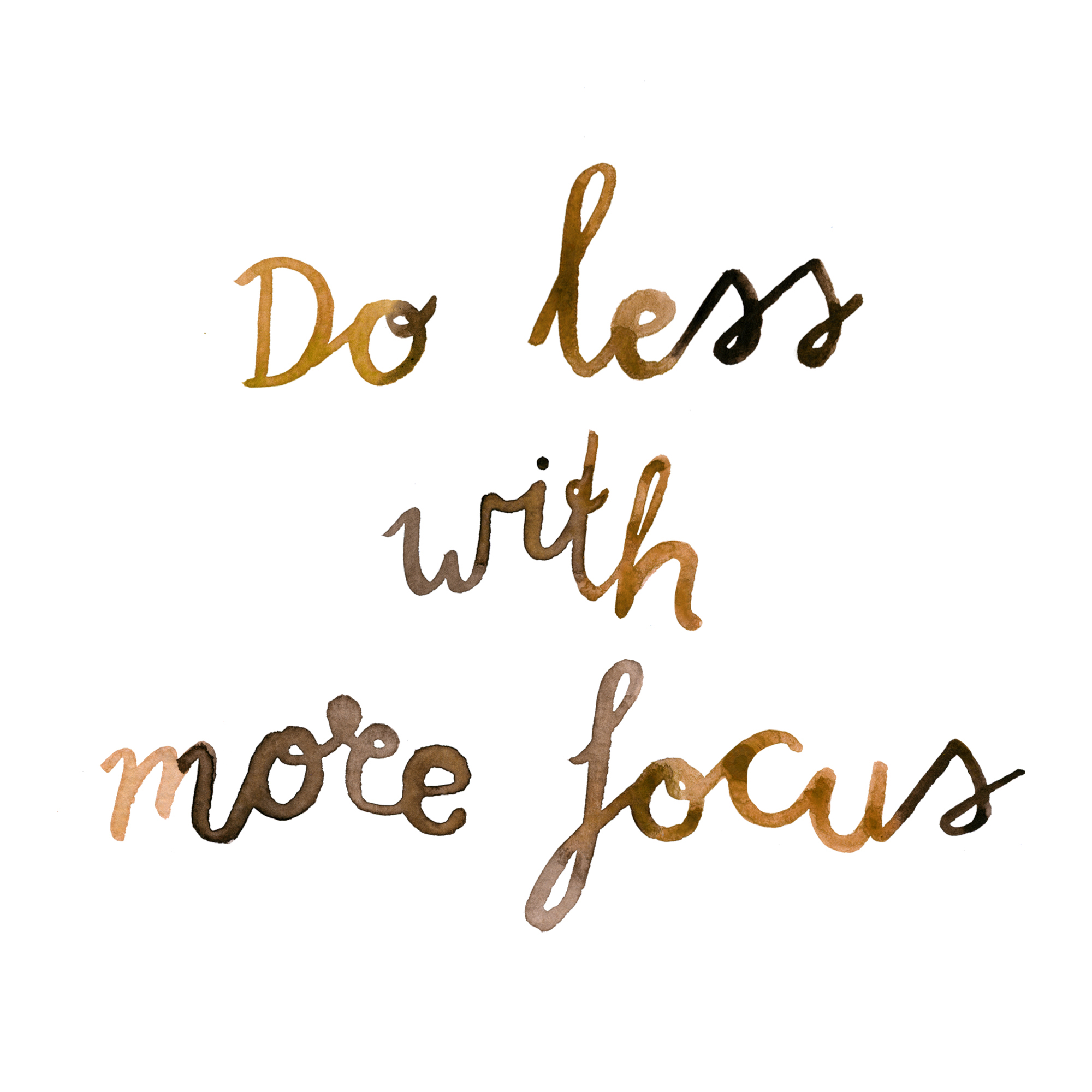 11. Now, tell us a little more about you as a person: what is your favourite food?
Ehm... Pumpkin soup. Fish. Freshly baked bread with lightly salted butter. Dark chocolate. Poffertjes (tiny Dutch pancakes). Avocado. Roast potatoes. Ok, this list is endless really ;-).
12. Favourite book?
I admit I'm terrible at naming just one thing... So here are four (in no particular order). Matilda. The Alchemist. Misschien wisten zij alles (sweet philosophical animal tales by Toon Tellegen). The history of love.
13. Favourite genre of music?
Well, many sorts of music... it mostly depends on my mood. However I'm often drawn to more old-fashioned songs with an accoustic sound, such as folk or singer-songwriter type of music.
14. What are your hobbies?
I enjoy cooking (and eating ;-)), making music (I play a little piano and like to sing), exploring cities, dreaming, list making (I'm kind of a bullet journal freak), binge-watching a good series with my husband John, reading Flow Magazine and cosy meetings with family and friends.
15. If you weren't an artist, what would you be?
In my dreams I would be either a shepherd (with a flock of very cute, fluffy sheep of course), a cook (like Sookie in Gilmore Girls), a street musician or a writer.