Instagram:
@mihoko_otani06
1. What's your story? Where are you from?
I grew up in Izumo City, Shimane Prefecture, Japan. It is a very tranquil town. Blessed with a rich history and cultural heritage, it is known as a "mythical country". I love drawing since I was a child and I studied design and illustration at university. Later, I worked as a graphic designer in Tokyo and is currently a freelance designer and illustrator. 島根県出雲市出身です。のどかな町で、豊富な歴史・文化遺産に恵まれ、「神話の国」としても知られています。子供の頃から絵を描くのが好きで、大学ではデザインやイラストを学びました。その後、東京でグラフィックデザイナーとして働き、現在はフリーのデザイナー、イラストレーターとして活動しています。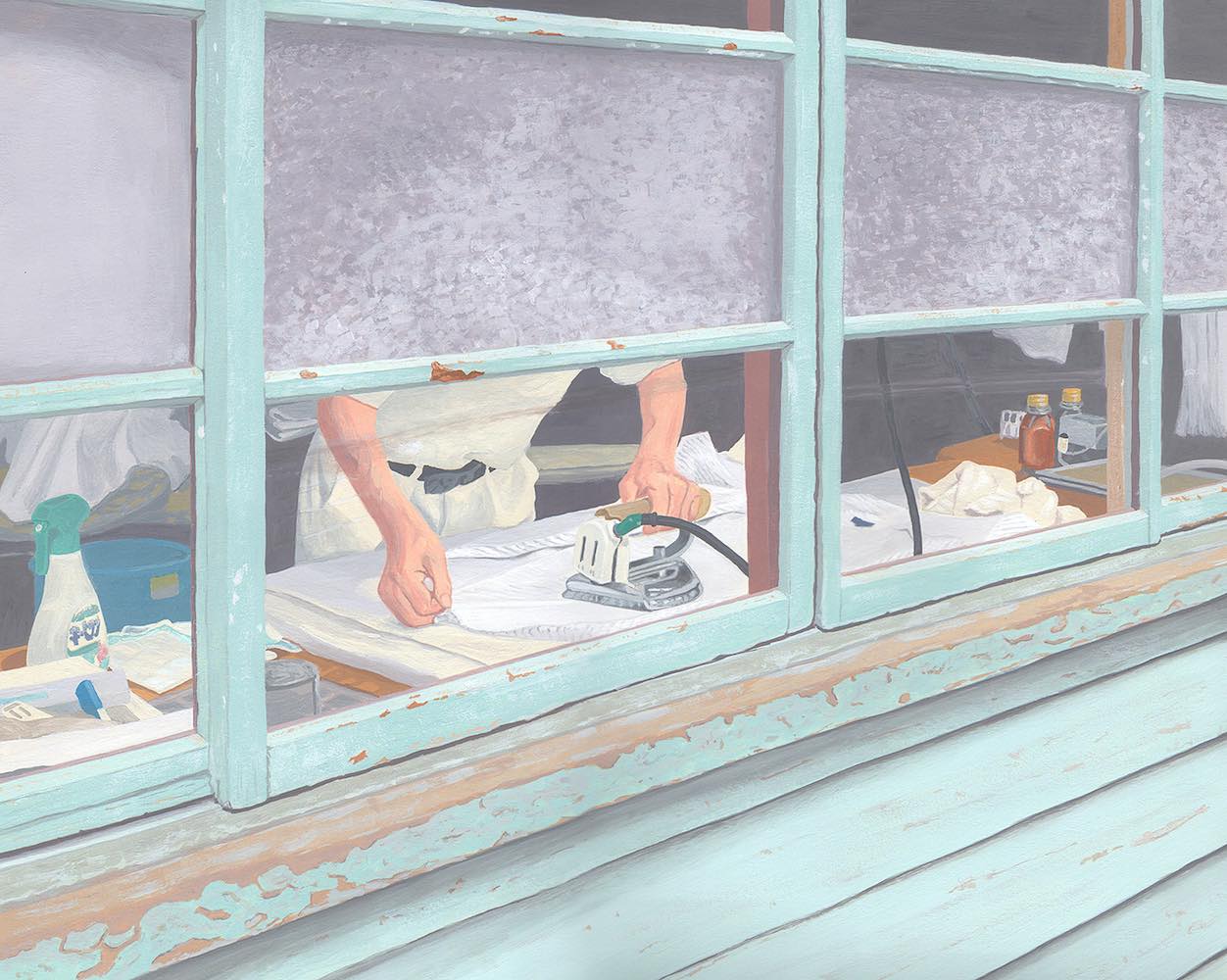 2. Tell us about your aesthetic.
I've been searching for my own painting style for a long time. The style of the current picture is relatively recent. I think it is important to draw objects that are interesting to me in a natural way and to believe in my senses. It is often said that the colors you draw are unique. A color scheme with a strong contrast doesn't feel right to me. I think that was because the area where I grew up wasn't a place with strong sunlight. 長い間自分の絵のスタイルを模索していました。今の作風になったのは割と最近のことです。自分が描きたいと思うものを自然体で描くこと、自分の感覚を信じることが大事だと思っています。色彩が個性的だとよく言われます。コントラストが強い配色は自分にはしっくりこないのですが、それは育った地域が日差しの強い土地ではなかったからではないかと思っています。
3. What is your favourite medium and why?
I mainly use acrylic gouache. I like the matte texture and I'm used to drawing. アクリルガッシュを主に使用します。マットな質感が好きなのと、描き慣れているからです。
4. What is your artistic process like?
I often want to paint on people and landscapes, so I'll cover as much as I can and go take pictures. Going there may change the direction I want to draw. After that, the screen composition will be based on the photos. After that, screen composition on Photoshop based on the photo. After that, color the paper. Color schemes are sometimes tested on Photoshop. 描きたい対象が人物や風景であることが多いので、なるべく自分で写真を撮りに行き、取材をします。実際にその場に行くことで、描きたい方向性が変わることもあるので。その後、写真を元にPhotoshop上で画面構成をしていきます。その後、紙に着色していきますが、配色はPhotoshop上で試すこともあります。
5. Who and/or what inspires your work?
People who have special skills, such as workers and craftsmen at construction sites. Unreal things in everyday life. Amazing while close at hand! And so on. 建設現場で働く人や職人など特別な技術を持っている人。日常にある非現実的なもの。身近にありながらも、アメイジング!と感じるものなどです。
6. What role does art play in your life? How does it change the way you view the world?
Art is deeply connected to my inside and is a very important being. It also gives me a chance to notice what I usually miss. アートは私の内面と深く繋がっていて、とても大切な存在です。また、普段見過ごしていることに気付くきっかけを与えてくれます。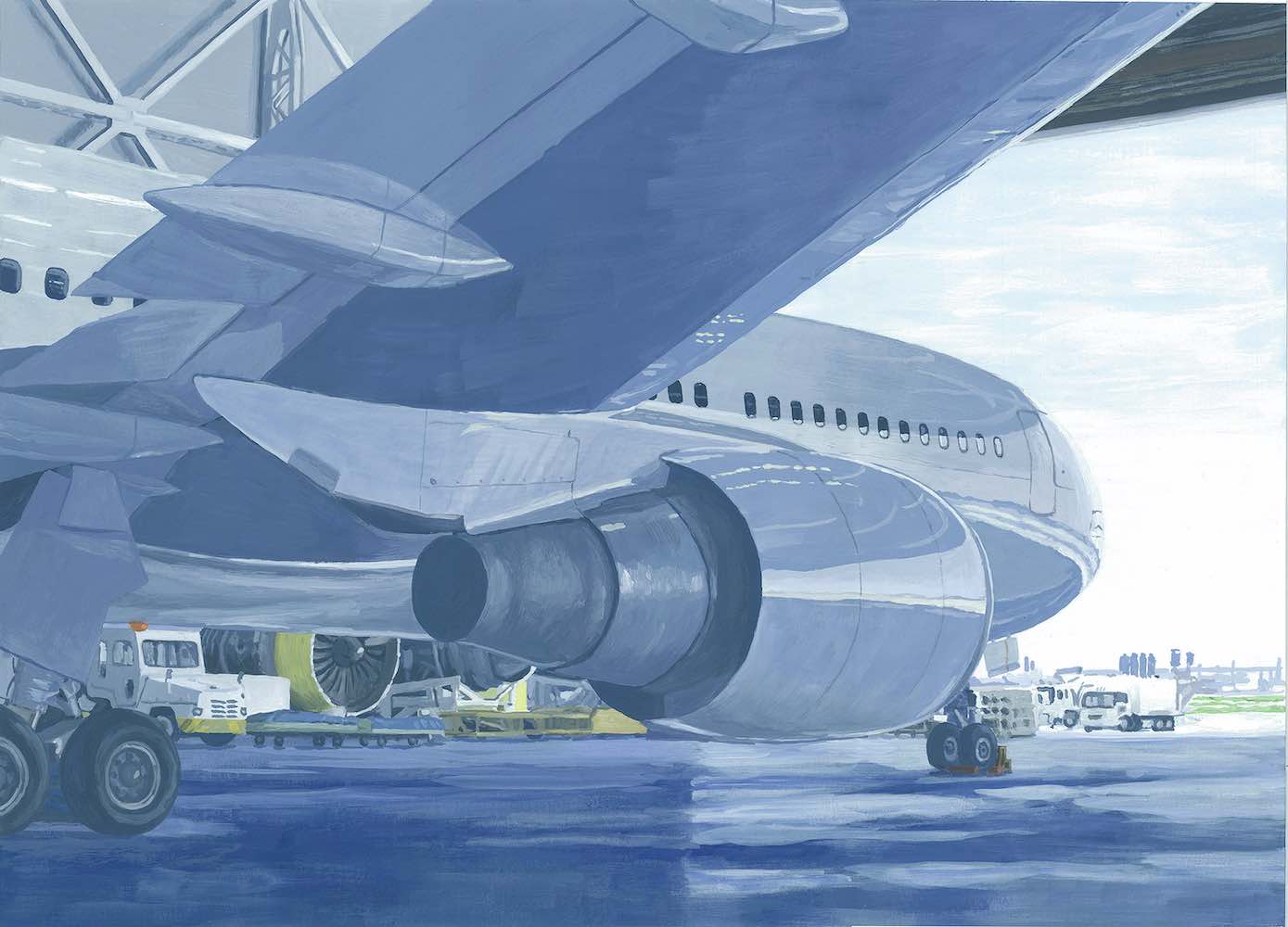 7. Where did you study?
I studied extensively at Ibaraki University's Faculty of Education, including design, illustration, painting, and sculpture. After that, I took the Hiroyuki Yamada illustration course. 茨城大学教育学部にてデザイン、イラスト、絵画、彫刻など広く学びました。その後、山田博之イラストレーション講座を受講しました。
8. Where do you see yourself in five years?
I think that I'm still drawing illustrations. 変わらずイラストを描いていると思います。
9. What about in ten?
The environment and style may have changed significantly, but I want to do more work and continue to draw illustrations. 環境も作風も大きく変化しているかもしれませんが、より多くの仕事をこなし、イラストを描き続けていたいです。
10. What do you hope to achieve with your art?
I think art is a communication tool. If there is something that resonates with the heart of the person who saw my work, it is the happiness above all. アートはコミュニケーションツールだと思います。私の作品を見てくださった方の心に何か響くものがあれば、それが何よりの幸せです。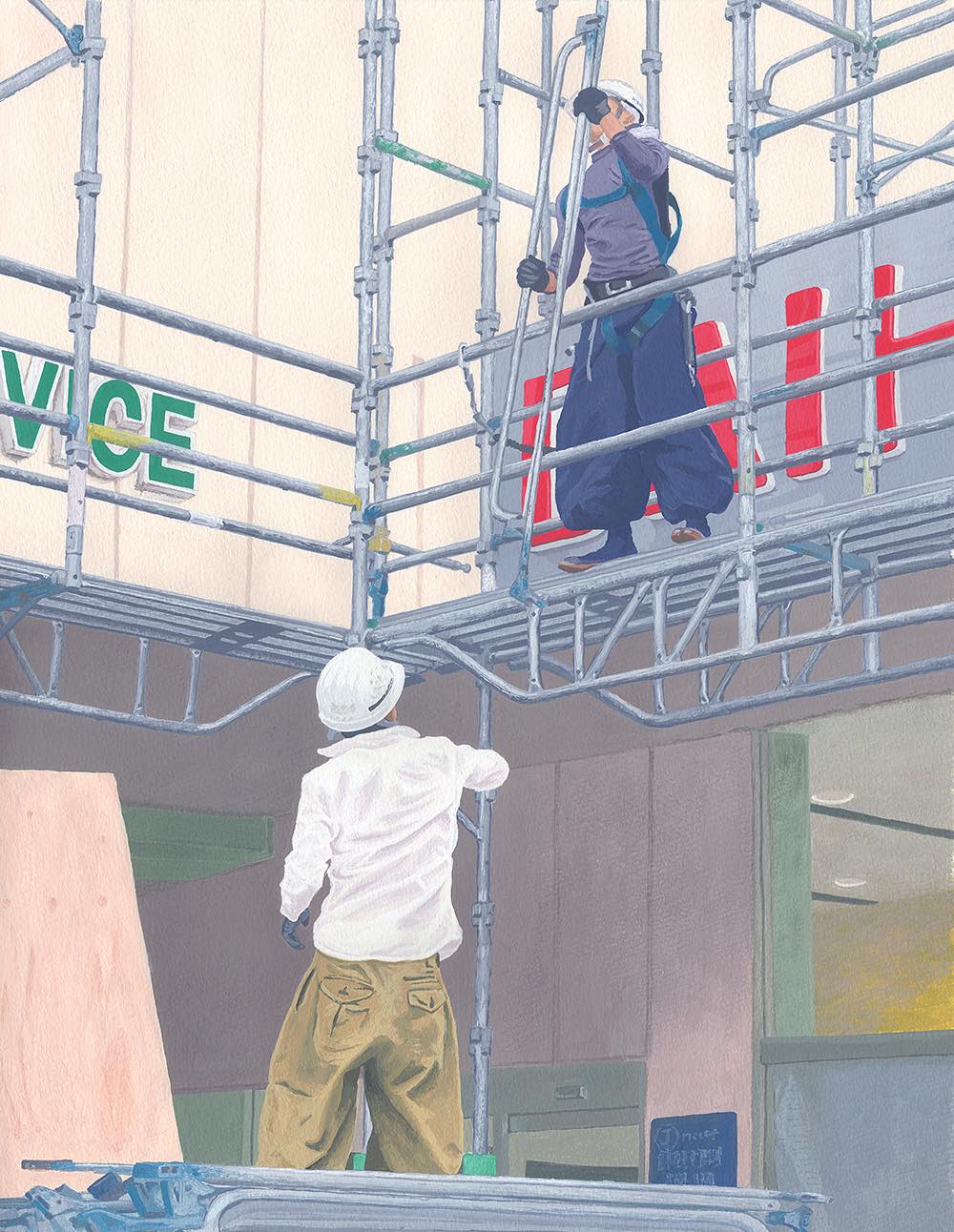 11. Now, tell us a little more about you as a person: what is your favourite food?
Yakitori, tofu, nuts, sake, coffee. 焼き鳥、豆腐、ナッツ、日本酒、コーヒー
12. Favourite book?
I like books full of attractive visuals such as photos and illustrations. 写真やイラストなど、魅力的なビジュアルが満載の本が好きです。
13. Favourite genre of music?
I listen to music of various genres. I especially like music that has the essence of jazz and soul. 様々なジャンルの音楽を聴きます。特にジャズやソウルのエッセンスが感じられる音楽が好きです。
14. What are your hobbies?
Painting, listening to music, simple cooking. 絵を描くこと、音楽鑑賞、簡単な料理。
15. If you weren't an artist, what would you be?
I can hardly imagine, maybe a confectioner or a barista? ちょっと想像できませんが、菓子職人とか、バリスタかな?