Instagram:
@millijane_illustration
Twitter:
@millijanepooley
Dribbble:
www.dribbble.com/millijanepooley
Behance:
www.behance.net/millijane
Website:
www.millijane.com
1. What's your story? Where are you from?
Hello, My name's Milli-Jane. I'm 25 & live in a little Hertfordshire town in between London & Cambridge. I've been illustrating professionally for around 5 years, recreationally for around 10 years.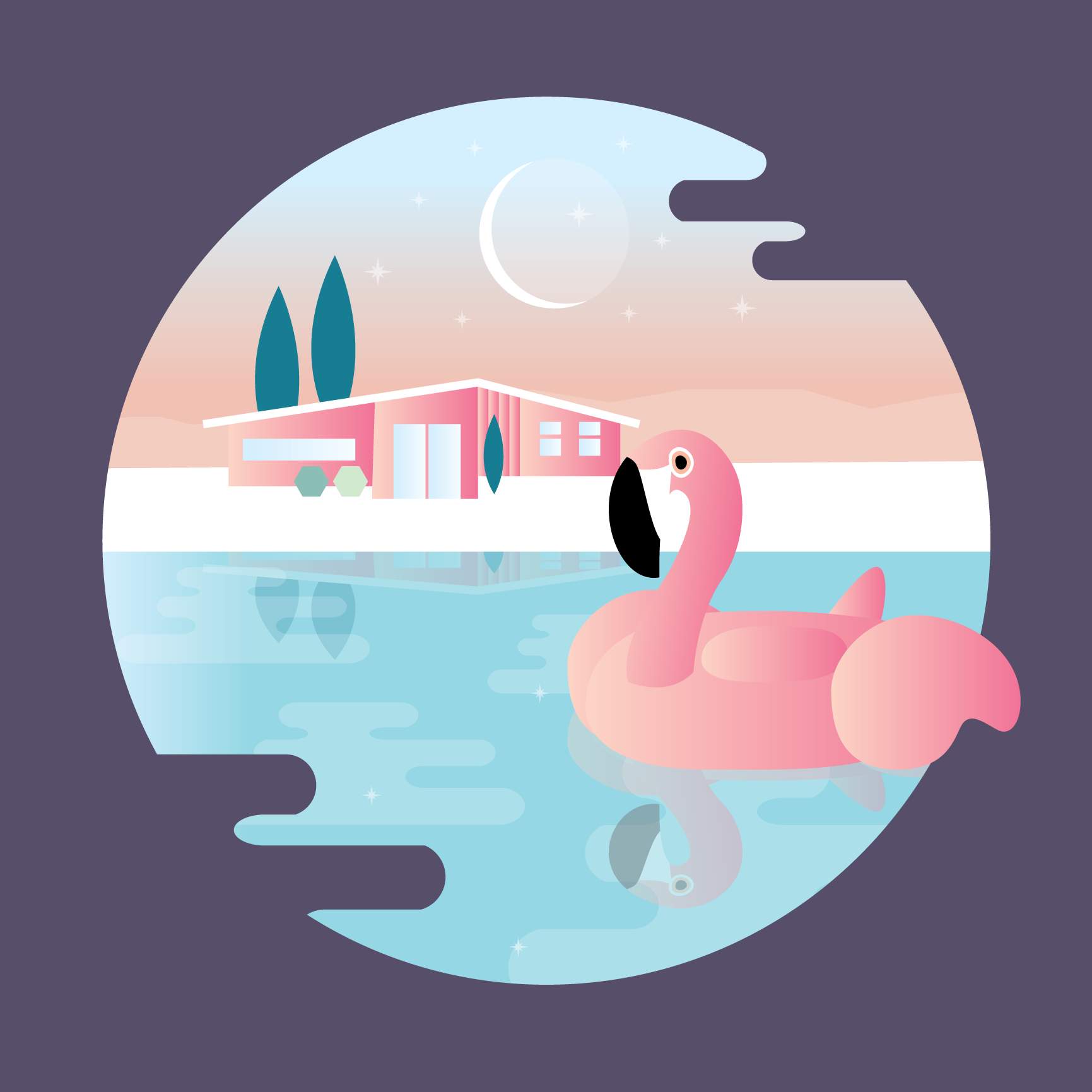 2. Tell us about your aesthetic.
Pastel colours, simple details and a little retro inspiration.
3. What is your favourite medium and why?
Digital. The ability to copy, paste, and undo will always win.
4. What is your artistic process like?
Working from photographs a lot to get the perfect shape of the subject. Once the shape is achieved get a basic colour scheme, add details, shading etc. Then start to perfect the colour scheme. For me, colour is at least 50% of the overall impact of an illustration.
5. Who and/or what inspires your work?
My travel inspires my work a lot. Photographs that I take and experiences that I have & vintage travel poster. Inspired by Andrew Banneker, Joey Chou, and everybody I follow on Dribbble.
6. What role does art play in your life? How does it change the way you view the world?
For me, everything is about the way something looks. Colours continually shape my world. I photograph almost everything so I'm constantly looking at the world ready to capture the perfect picture.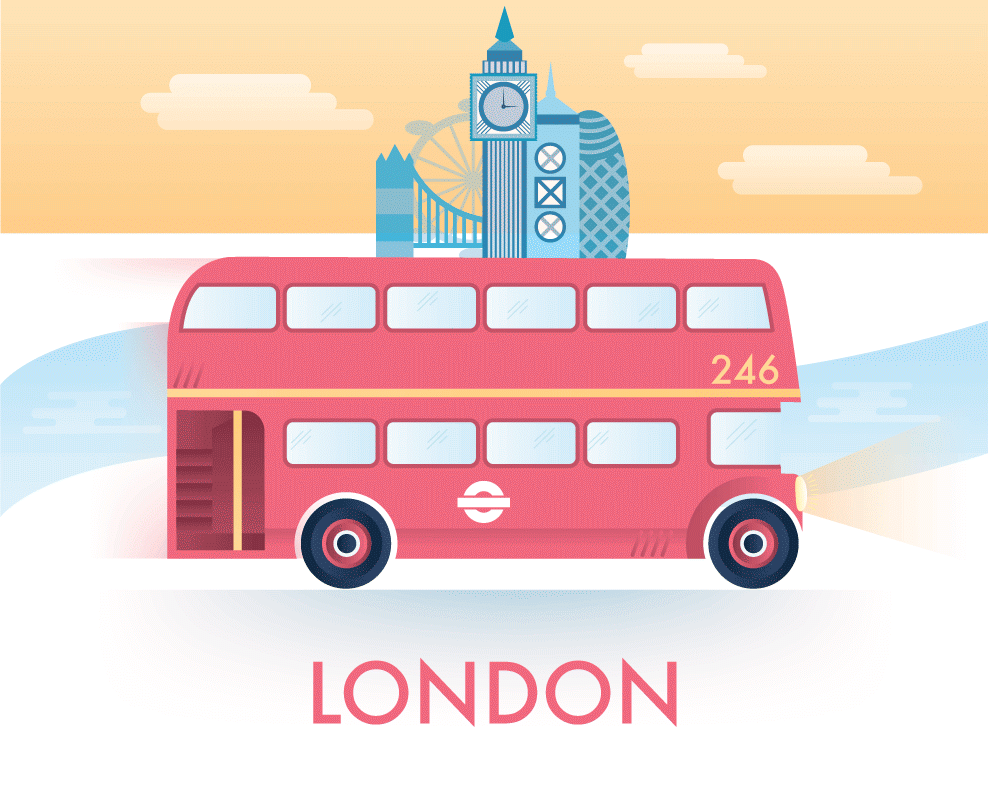 7. Where did you study?
I studied locally a foundation degree in art & design. Taught myself the rest.
8. Where do you see yourself in five years? Working in an agency?
Still doing everything I love, travelling the world & working on incredible projects
9. What about in ten?
Same as above maybe settled down in a countryside house with incredible interior decor. Still travelling, there's so much of the world to see. Still working on incredible projects with an insane portfolio behind me.
10. What do you hope to achieve with your art?
I want to make people smile or fall in love with an aesthetic I've created. I like to Have fun creating beautiful illustrations that would look great printed in a frame on someone's wall.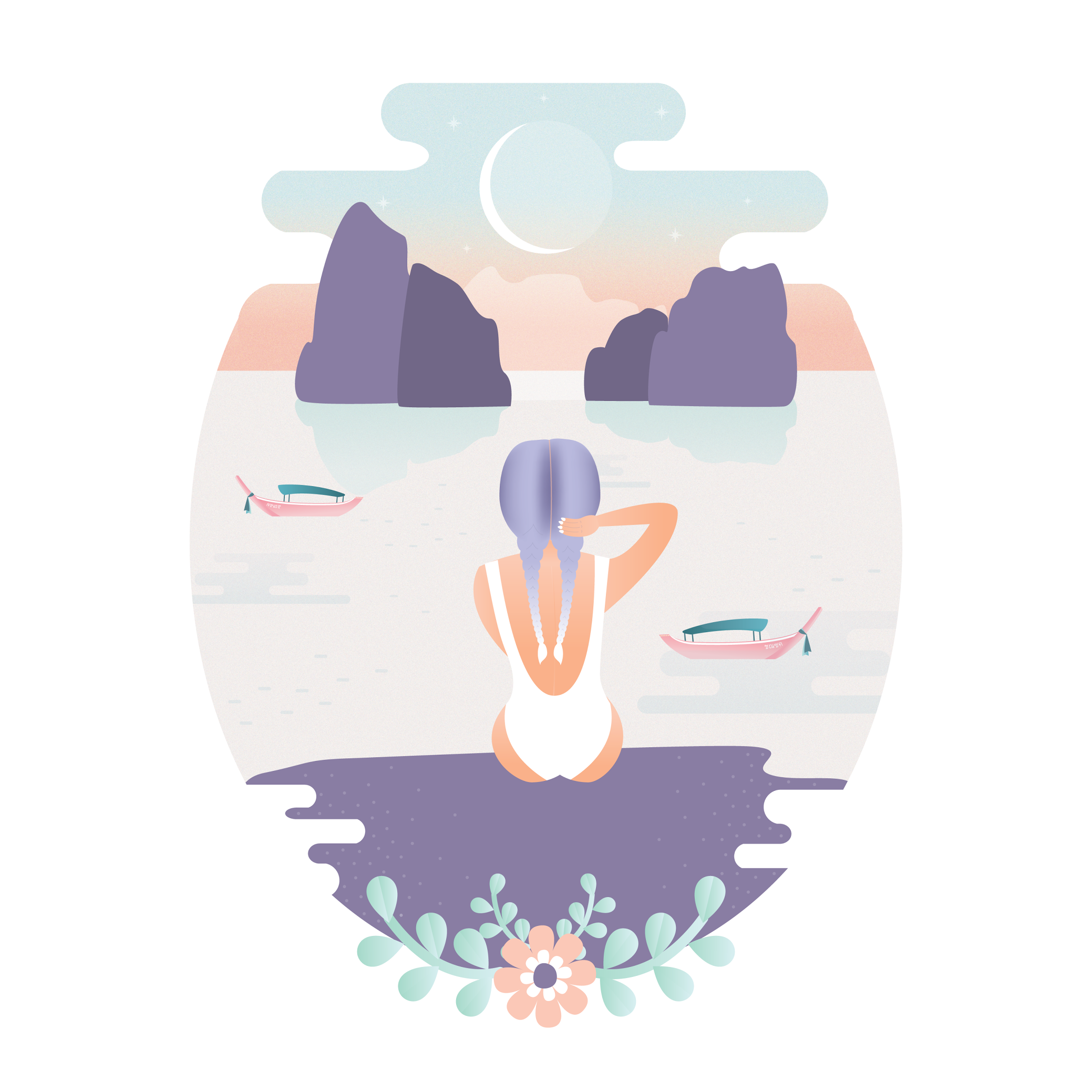 11. Now, tell us a little more about you as a person: what is your favourite food?
Most things. I like travelling to discover new food. Bubblegum ice cream is always a winner.
12. Favourite book?
I don't really read so much for entertainment. more for education, so blog posts, ebooks and news articles. I always liked the Catcher in the Rye.
13. Favourite genre of music?
Pretty open to genres. I like anything that sounds kind of hauntingly beautiful with clever lyrics. The Shins are consistently a favourite.
14. What are your hobbies?
Travel, Photography, Interior design
15. If you weren't an artist, what would you be?
An interior designer, photographer or world traveller. When I'm not illustrating I blog about these things over at thenorthstarnotebook.blogspot.com