Instagram:
@minayuyu
Facebook:
www.facebook.com/littleoil.s
Tumblr:
littleoil.tumblr.com
1. What's your story? Where are you from?
My name is Little Oil, come front Taiwan Taichung. Most of the time I'm a illustrator,and I also a graphic designer and animation director and a VJ in a music band "Ma-te Lin". I love drawing very much when I was kid,and got know about digital art in senior high school,and fall in love create work in this way.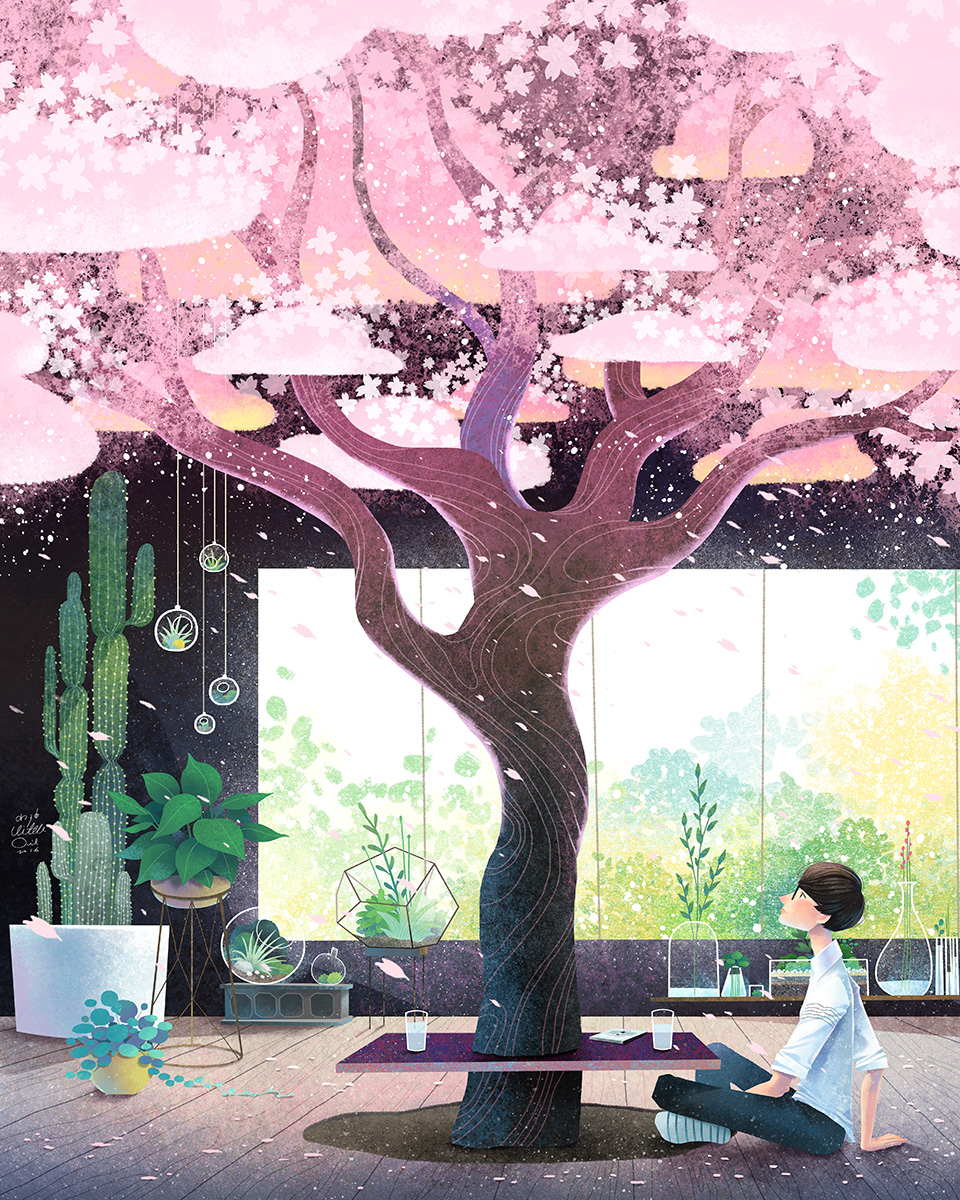 2. Tell us about your aesthetic.
I love simple shape and harmonious color and use a lot of texture to create the atmosphere .but sometimes I'll use traditional way to drawing some work , and use pen to do texture, still keep the shape simple.
3. What is your favourite medium and why?
I love and familiar with digital. It's a convenient , quick and easy way to test new technique to drawing.and I enjoy to create the photoshop brush and texture by myself,it can made my work more unique.
4. What is your artistic process like?
most of the time I will have idea or image in my mind,i'll write down in the phone or open photoshop do the quick draft. if I have enough time , I'll finished the work immediately!And also use shot poems or words to describe feelings without images. Maybe someday I will paint for them.
5. Who and/or what inspires your work?
Most from daily life. Like the moments of travel, sunrise, sunset, and raining day, etc. The color of nature is so beautiful. I am interested to observe the cute animals from the websites or friends' pets carefully. I love to paint my good friends and some cool models, too.
6. What role does art play in your life? How does it change the way you view the world?
I think that art is the way to show my character and express my mood clearly. Its soft but strong to speak without words.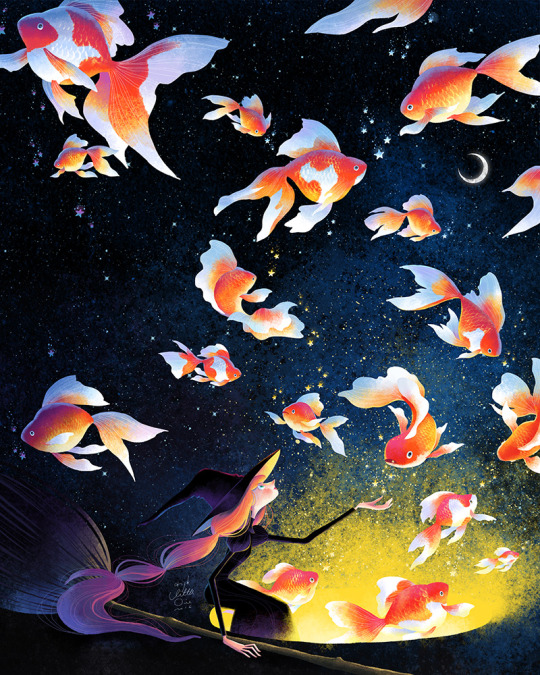 7. Where did you study?
Department of Communications Design, Shih Chien University in Taiwan Taipei.
8. Where do you see yourself in five years? Working in an agency?
now i'm freelancer,and I think I will still be freelancer in five years. Now I'm freelancer, and I think I will keep going in five years. Be a freelancer can let me to participate in interesting projects.
9. What about in ten?
The future is so uncertain, and I still want to be an illustrator.
10. What do you hope to achieve with your art?
I hope I can touch people's hearts, warm feelings, happiness, sadness, love, and hope.
11. Now, tell us a little more about you as a person: what is your favourite food?
Taiwan's famous drink, bubble tea!
12. Favourite book?
Picture book, animation art book, design magazine, and novel.
13. Favourite genre of music?
Indie or folk music.
14. What are your hobbies?
I love to draw or doodle. Besides, I'd like to get inspirations from travel, listen the music and watch movie.
15. If you weren't an artist, what would you be?
Maybe a street singer. Haha.