Instagram:
@minchallj
Tumblr:
jamesminchallillustration.tumblr.com
Website:
www.jamesminchall.com
1. What's your story? Where are you from?
Hello everyone, my name's James. I'm originally from 'MK' - Milton Keynes (mil-tən-keenz), a town where people only really think of the ski slope, roundabouts and an often necessary commute to London. I now live and work as an illustrator in a shared studio in Bristol, UK! Clients include The Financial Times, The Guardian, The Open University and Evening Standard mag. I don't ski, drive or commute to London (much). Apologies if any of this is a complete ramble. It's probably not all true anyway.
2. Tell us about your aesthetic.
I've always been a big fan of negative space, texture and imperfection. I use a handful of collage elements and stamp-like texture to create eccentric, shapely characters that reside somewhere within shape and space. I enjoy taking a playful, yet sophisticated approach to often mundane or dry subjects predominantly in editorial work. There are implications of narrative, and I try to inject a sense of energy and fun - I find that at least one character is surprised about something! Recently, I'm exploring limited but bolder colour palettes, and dark tones to pack a bit of a punch. Hell, I'm still trying to figure out what I like.
3. What is your favourite medium and why?
It varies really. I'm working far more digitally than I ever used to. With Photoshop and a tablet I can get out of my sketchbook and construct, resize and alter images with speed. It's handy when working within the super limited time frames of commercial jobs. Working straight onto screen adds an organic spontaneity and freshness for me too. It's more dynamic and lenient to change according to your client's needs. Ultimately, I feel it's allowing me to become less precious and that really helps sometimes. I often only sketch out the shell of an idea in my thumbnails now as how I 'draw' isn't necessarily how I intend the outcome to be. A collaged head with a nose I didn't anticipate may end up angling the whole composition and I love that. The digital medium is way more suited to how I think! - 'What if I make this orange? What does this look like with texture and 3x the size? What if I move her big face behind that?' I suppose I enjoy expressive but editable mediums that work well for me on the day - I'm fickle like that.
4. What is your artistic process like?
I think I work best when given a brief. I tend to note down key themes/ideas and highlight interesting copy that conjures up something visual and fun. I make sure to research various bits further to make sure I'm on the right page! Sometimes the best, less obvious concepts will sneak up on me and just come naturally once I understand what an article is talking about. Anyway, I do like these moments of clarity so that when I hit the studio I'm fresh and keen. I normally send off 2 or 3 initial roughs for a job that are worked up with a combination of digital colour and collage layers over a scanned pencil idea. My roughs come together fairly quickly and aren't always a million miles away from the final outcome. Once the client knows what they want I'll go ahead and work it up with texture, spacing and colour. I'll experiment when I can in the ways I (sort of) described earlier.
5. Who and/or what inspires your work?
It's a hard one to pin down! I rewatched the Big Lebowski the other day and that put me in such an inspired, motivated mood. Maybe it's the somewhat mundane tone, the sarcasm or just the visuals? Really, I work on a very healthy reward basis like a dog. It's been a good few months so I'm treating myself to Haven festival in Copenhagen now. Seeya.
6. What role does art play in your life? How does it change the way you view the world?
I definitely notice things more. Subtleties in signage, for example. I wouldn't have made the connection between or really even considered them before. Without thinking about it too much, making work like this and to some extent, noticing these details is now my sole income - business and pleasure!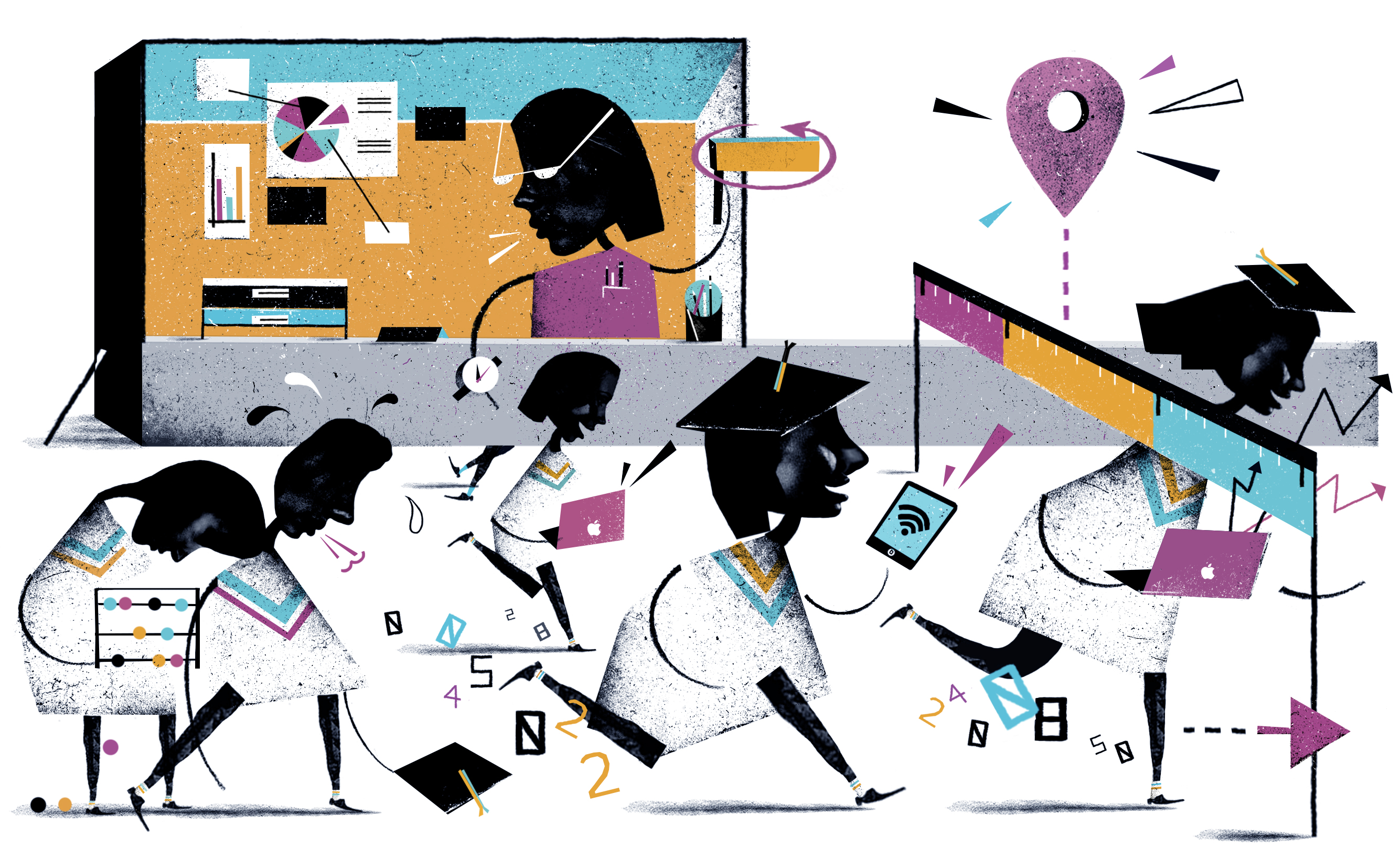 7. Where did you study?
I did a foundation at Northampton Uni, which seems like a lifetime ago. I didn't really know what exactly I wanted to do after this creatively. I turned up to a few interviews anyway before smashing the UCAS points and being accepted to study an Illustration degree at The University of the West of England in Bristol. I couldn't imagine doing it anywhere else now.
8. Where do you see yourself in five years? Working in an agency?
I feel like I've only just dipped my toes into this whole freelance thing. So I suppose my plan is to keep pushing and experimenting, keep my head screwed on, not worry about it all (whatever it is) and just continue enjoying working with everyone in the industry. If I can keep landing new clients and further a relationship with current ones that'd be aces. I have actually been considering contacting an illustration agent for representation on and off for a while. We'll have to see!
9. What about in ten?
I should probably have learnt to drive by then. Although fingers crossed for driverless cars. I'd quite like to live somewhere new perhaps. Anything that doesn't involve moving back in with mum. So far so good. (She is lovely though).
10. What do you hope to achieve with your art?
I guess to bridge the gap between making information digestible, understandable and interesting with a clean, engaging and entertaining concept. It'll be nice to reach a certain level of personality and 'voice', balanced with function.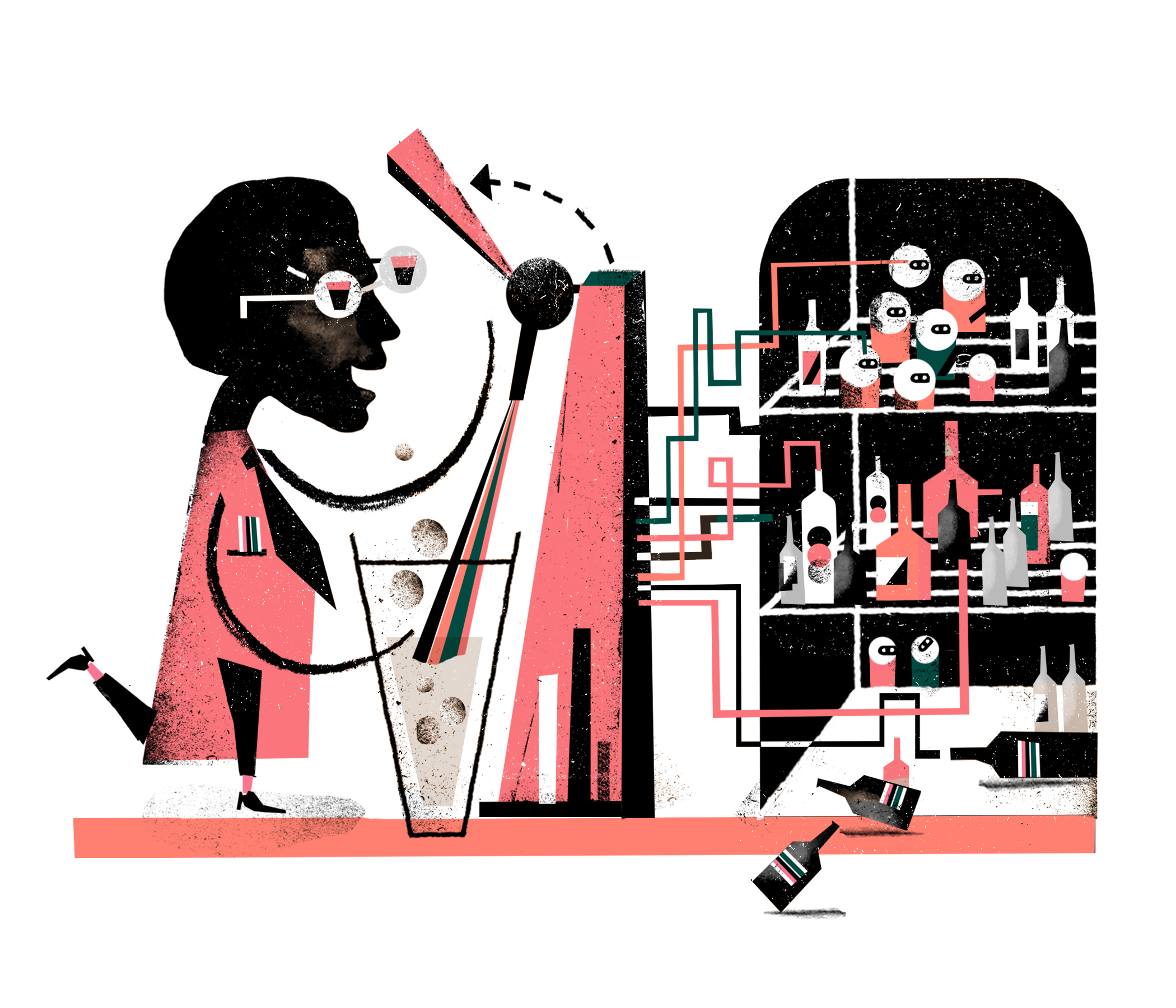 11. Now, tell us a little more about you as a person: what is your favourite food?
There's a small place just recently opened down the road from me that sells Greek street food. Amazing halloumi. Proper messy though.
12. Favourite book?
I just bought a copy of Fear and Loathing in Las Vegas from a gnarly bookshop in Wales, although I'll probably never finish it and add it to the pile of ongoing reads. I'm really into journals with remote Scandinavian photography in. Yeah, I've become that guy.
13. Favourite genre of music?
My top 5 on spotify is currently The Walkmen / Radiohead / Big Thief / The National / Nathaniel Rateliff. It mainly just plays adverts, so I mainly enjoy anything that's not adverts.
14. What are your hobbies?
Listening to and playing music. Pretending to know more than I do about beer and coffee. Making soup. Making puns. Stealing fun beer mats from bars. It's summer now anyway so I'll be basking in the sun by the harbour. That, or binge watching a series I've seen twice before.
15. If you weren't an artist, what would you be?
I wouldn't mind working as a chef again. Something where I can say 'teamwork makes the dream work' and it is acceptable.