Instagram:
@miranda.clout
Website:
www.mirandaclout.com
1. What's your story? Where are you from?
I'm from a small town on the South Coast of Australia. I started out in graphic design but soon found that it wasn't for me. I started making art for fun a few years ago and don't plan on stopping any time soon.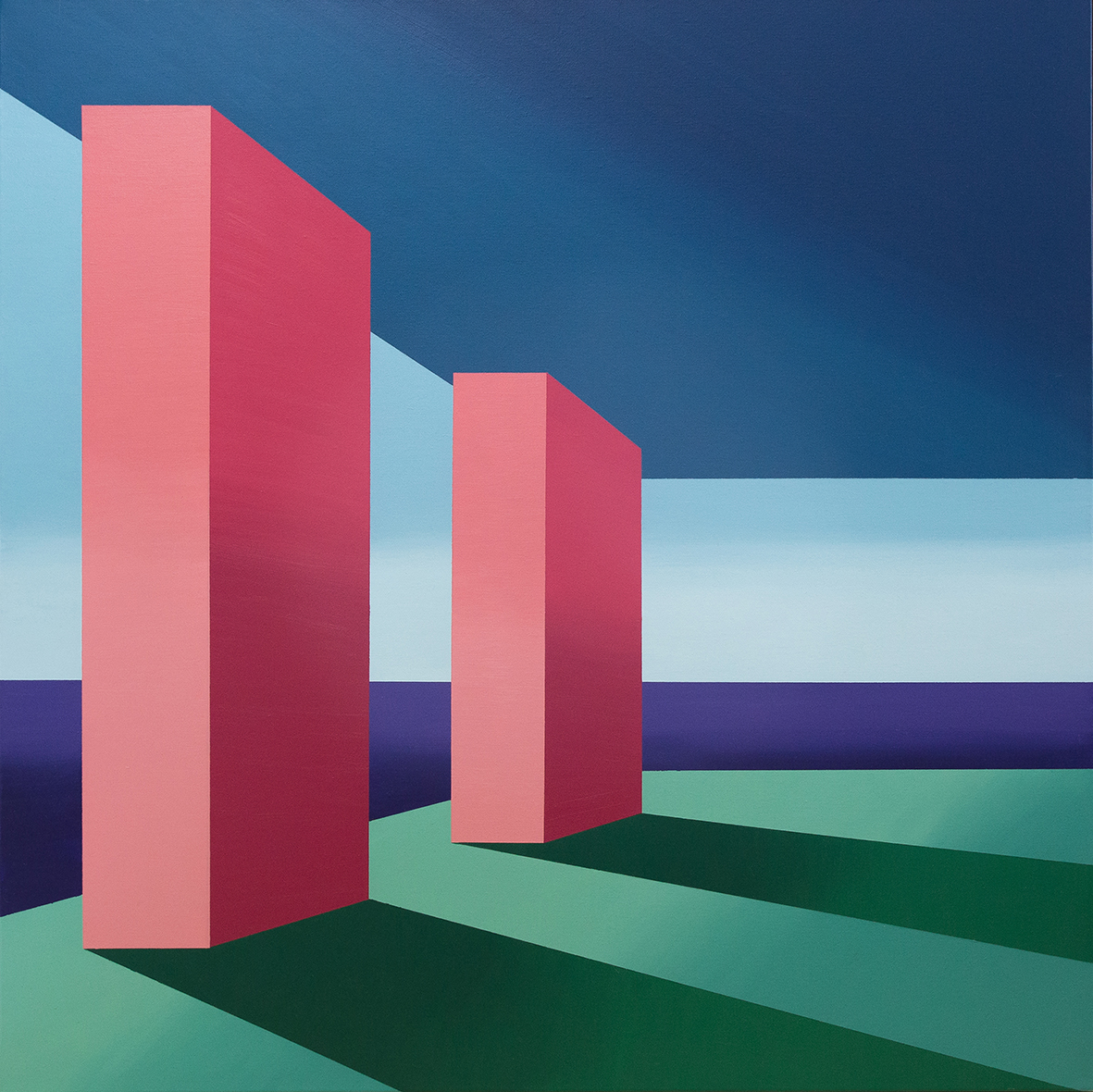 2. Tell us about your aesthetic.
Bright. Bold. Geometric. Abstract. I aim to make pictures that you'd want to walk into and explore.
3. What is your favourite medium and why?
I love painting more than anything because it's extremely relaxing and satisfying. It's a great form of mindfulness meditation too.
4. What is your artistic process like?
When I have an idea, I usually start by making 3D digital renderings. This is where I work out lighting and shadows. Then I transfer that into Illustrator to work on the colour scheme. Once I've got my design resolved, I draw it up onto the canvas. From there it's just about having fun with paint!
5. Who and/or what inspires your work?
I'm very inspired by ancient architecture, the older the better. I especially like to look at the similarities between megalithic structures and modern buildings that are around today.
6. What role does art play in your life? How does it change the way you view the world?
Art is definitely a form of escape for me. There's something very healing about losing a whole day to making a mess with paint.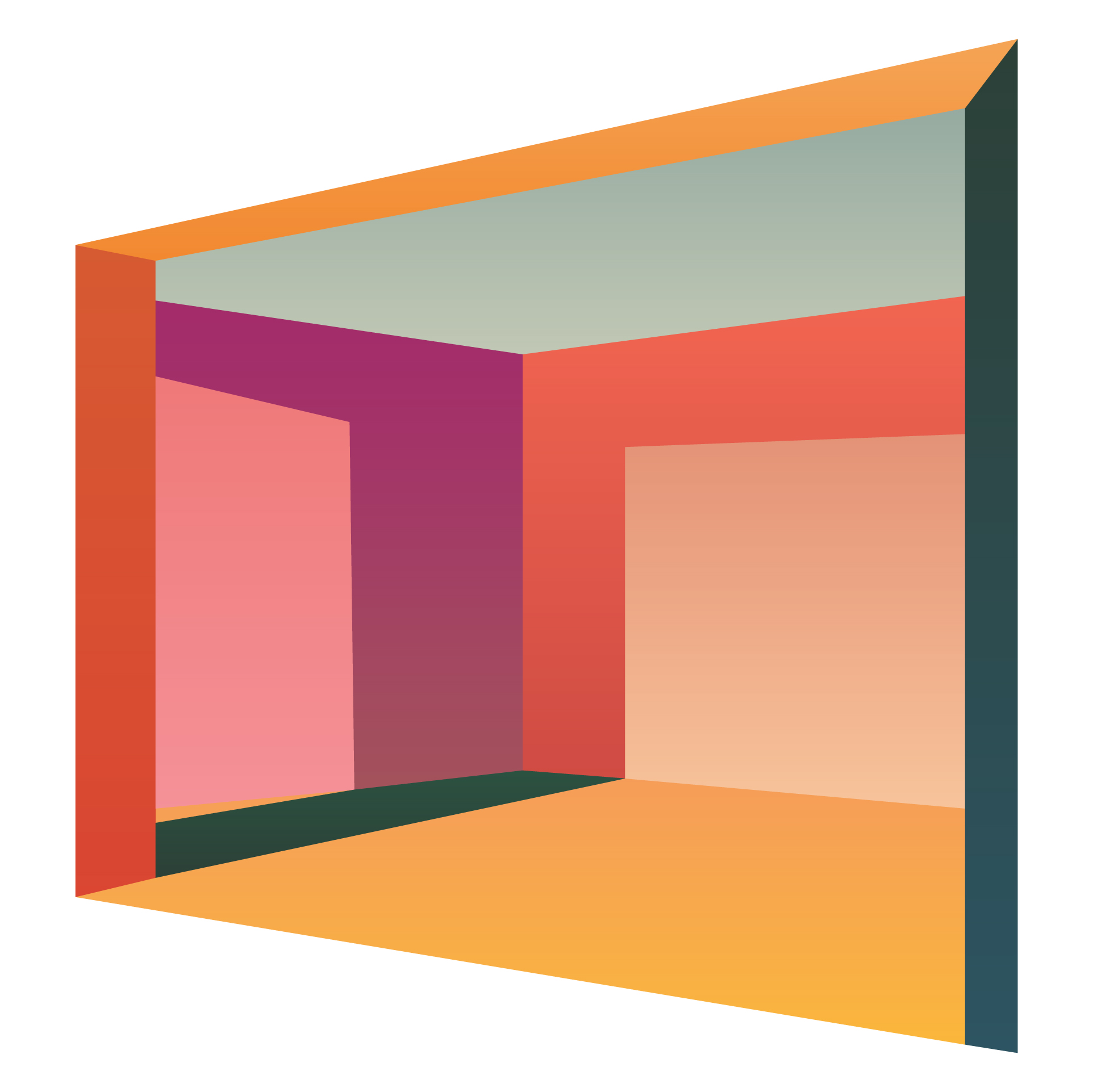 7. Where did you study?
I studied graphic design at the University of Wollongong.
8. Where do you see yourself in five years?
Hopefully fully supporting myself through my art and design. And enjoying creating things as much as I do now.
9. What about in ten?
My long term plan is to hopefully get into doing art therapy.
10. What do you hope to achieve with your art?
I started painting as a form of meditation, and just to create images that are relaxing and calming to look at.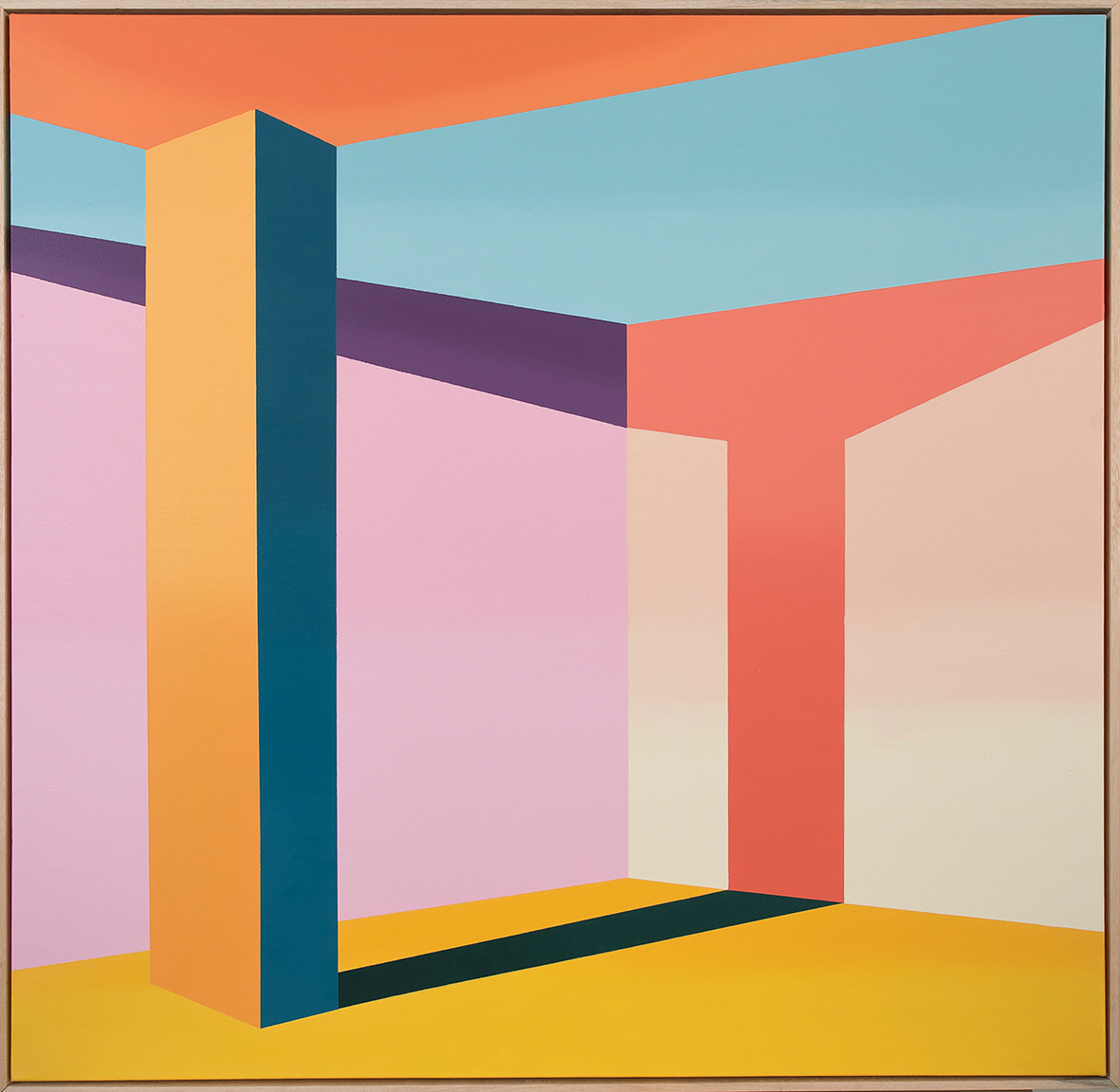 11. Now, tell us a little more about you as a person: what is your favourite food?
I have a serious chocolate addiction.
12. Favourite book?
A recent book that I enjoyed was Big Magic by Elizabeth Gilbert.
13. Favourite genre of music?
I listen to so many genres, but the main ones are psychedelic, experimental electronic, emo, folk, R&B, soul...
14. What are your hobbies?
If I'm not painting I'm either gardening, cooking or watching Netflix with my cat.
15. If you weren't an artist, what would you be?
Probably a cat hoarder.