Instagram:
@miriampersand
Twitter:
@miriampersand
Facebook:
www.facebook.com/miriampersand
Behance:
www.behance.net/miriampersand
Dribbble:
www.dribble.com/miriampersand
Website:
www.miriampersand.com
1. What's your story? Where are you from?
My name is Miriam Muñoz, a.k.a. Miriampersand, and I am a graphic designer, illustrator and cartoonist from Madrid, Spain Me llamo Miriam Muñoz, a.k.a. Miriampersand, y soy una diseñadora gráfica, ilustradora y autora de cómics de Madrid, España.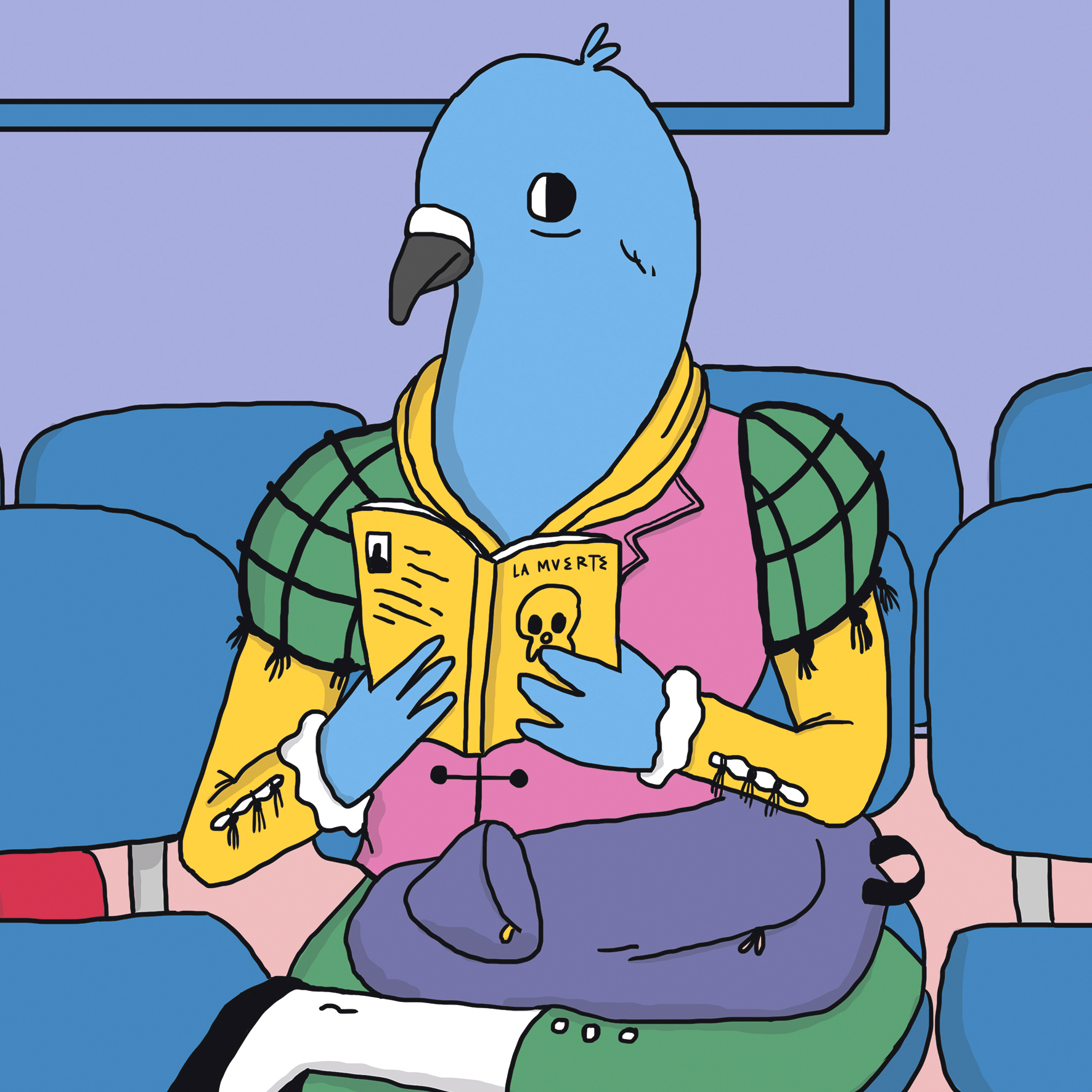 2. Tell us about your aesthetic.
People with animal heads, vibrant colors, strange cars, pop culture and a lot of fun. Personas con cabeza de animal, colores potentes, coches extraños, diversión y cultura pop.
3. What is your favourite medium and why?
I mostly draw with a Wacom on my computer because of the versatility and quickness it provides, but when I need to relax I use POSCA markers on paper. Dibujo sobre todo con una Wacom en el ordenador, por la versatilidad e inmediatez que me ofrece. Pero cuando necesito relajarme dibujo utilizando Posca sobre papel.
4. What is your artistic process like?
The first thing I usually do is sketch ideas in my notebook with a pencil and also research online. Then I do some quick sketches and from there it's straight to the computer, where I finish the drafts and start to add color and the final lines. Lo primero que suelo hacer es apuntar a lápiz ideas en mi cuaderno y documentarme en internet también, después hago bocetos rápidos y de ahí al ordenador directamente, donde termino los bocetos y ya voy añadiendo las líneas definitivas y el color.
5. Who and/or what inspires your work?
I'm mostly influenced by pop culture. I like to insert pop culture references in my work whenever the project allows. My influences vary depending on the project. I like to combine seemingly unrelated ideas and see how they can intermingle to create something new. Mis influencias provienen sobre todo de la cultura pop, me gusta meterlas en mis trabajos, siempre que el tipo de obra lo permita. Dependiendo del proyecto, mis influencias varían, me gusta combinar ideas que igual a priori no tengan mucho que ver entre sí y ver cómo pueden entremezclarse para crear algo nuevo.
6. What role does art play in your life? How does it change the way you view the world?
It influences the way I see the world. I like to tell stories that mix fiction with reality, extracting fascinating stories from situations that might seem boring at first glance. Whenever I'm bored I think of what ifs. For instance, when I'm at the waiting room at the doctor's office I think about what would happen if we were abducted by aliens, or when I'm sitting in the dentist's chair I imagine I'm being put through some kind of a rite of initiation by a strange cult. That's how I spend my time. Influye mucho en la manera en la que veo el mundo. Me gusta contar historias que mezclan ficción con realidad, sacar de situaciones a priori aburridas una historia que pueda ser fascinante. Siempre que estoy aburrida pienso "¿Y si…?" Por ejemplo, en la consulta del médico pienso en lo que ocurriría si nos abdujeran los extraterrestres, o en la silla del dentista me imagino que estoy en algún tipo de ritual de iniciación de un culto extraño. Así paso el rato.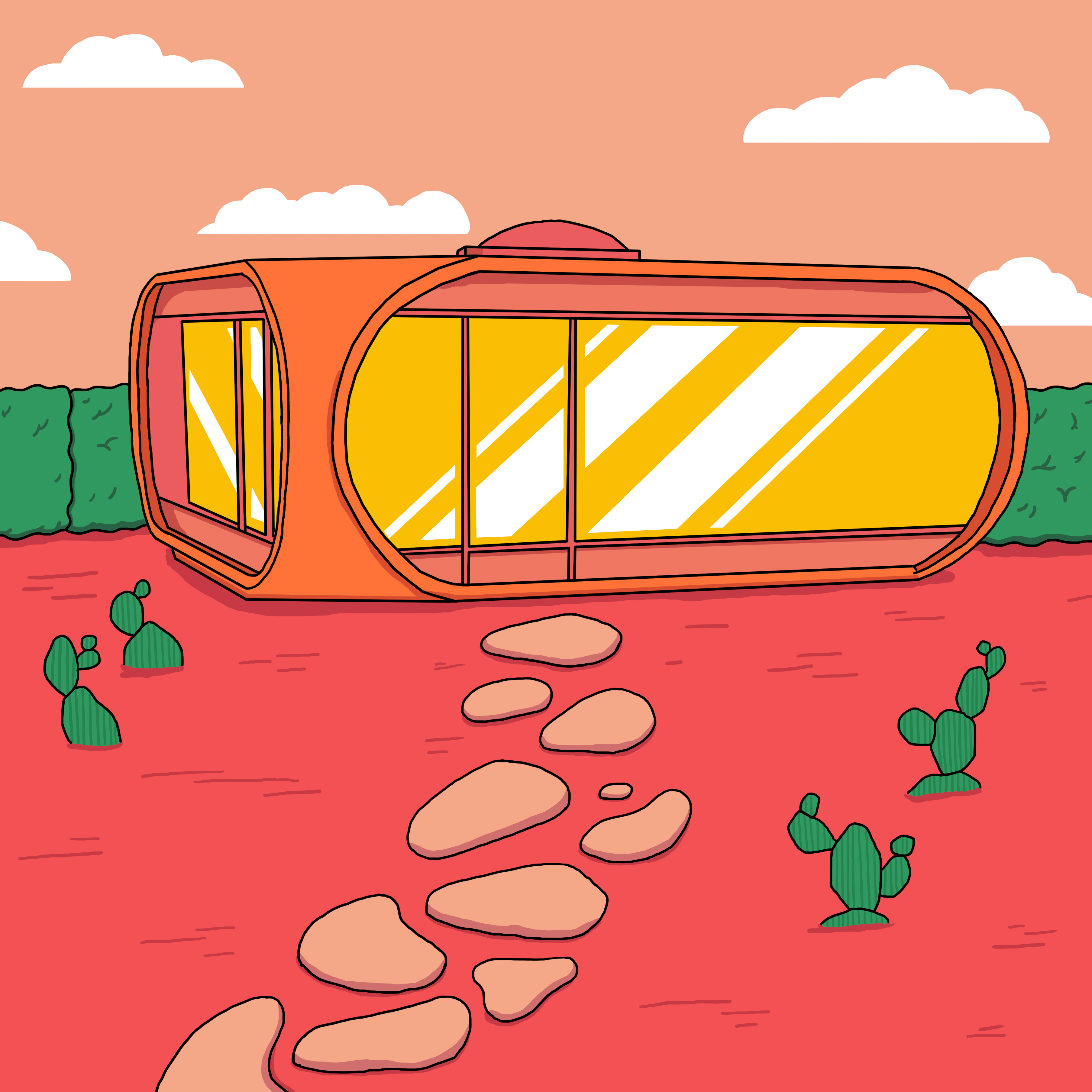 7. Where did you study?
I started philosophy at the Universidad Complutense de Madrid, but after finishing the first three courses, I realized that wasn't my thing. So I studied Graphic Design at the Istituto Europeo di Design in Madrid. Comencé estudiando filosofía en la Universidad Complutense de Madrid, pero tras terminar el primer ciclo me di cuenta de que aquello no era lo mío, así que me fui a estudiar diseño gráfico en el Istituto Europeo di Design, en Madrid también.
8. Where do you see yourself in five years?
I just became a freelancer and, although I'm just starting, I love being at home in my pyjamas with my dog all day so I wouldn't mind keeping it like that for a while, getting more clients little by little and continuing to grow as a professional. Acabo de hacerme freelance recientemente y, a pesar de que estoy comenzando, me encuentro muy agusto con mi perra en casa todo el día en pijama, así que no me importaría seguir así una temporada, poco a poco ir teniendo más clientes e ir creciendo como profesional.
9. What about in ten?
In ten years I hope to have published a couple of comics, and why not, be exhibiting my artworks all over the world. Dentro de diez años espero haber sacado otro par de cómics largos y, por qué no, estar exponiendo mis ilustraciones por todo el mundo.
10. What do you hope to achieve with your art?
That people enjoy seeing my work as much as I enjoy making it. Creating a connection, a dialogue, between the viewer and me. And of course, to be able to make a living from it. Que la gente disfrute de lo que hago tanto como yo haciéndolo. Crear un vínculo, un diálogo entre el espectador y yo. Y por supuesto poder vivir de ello.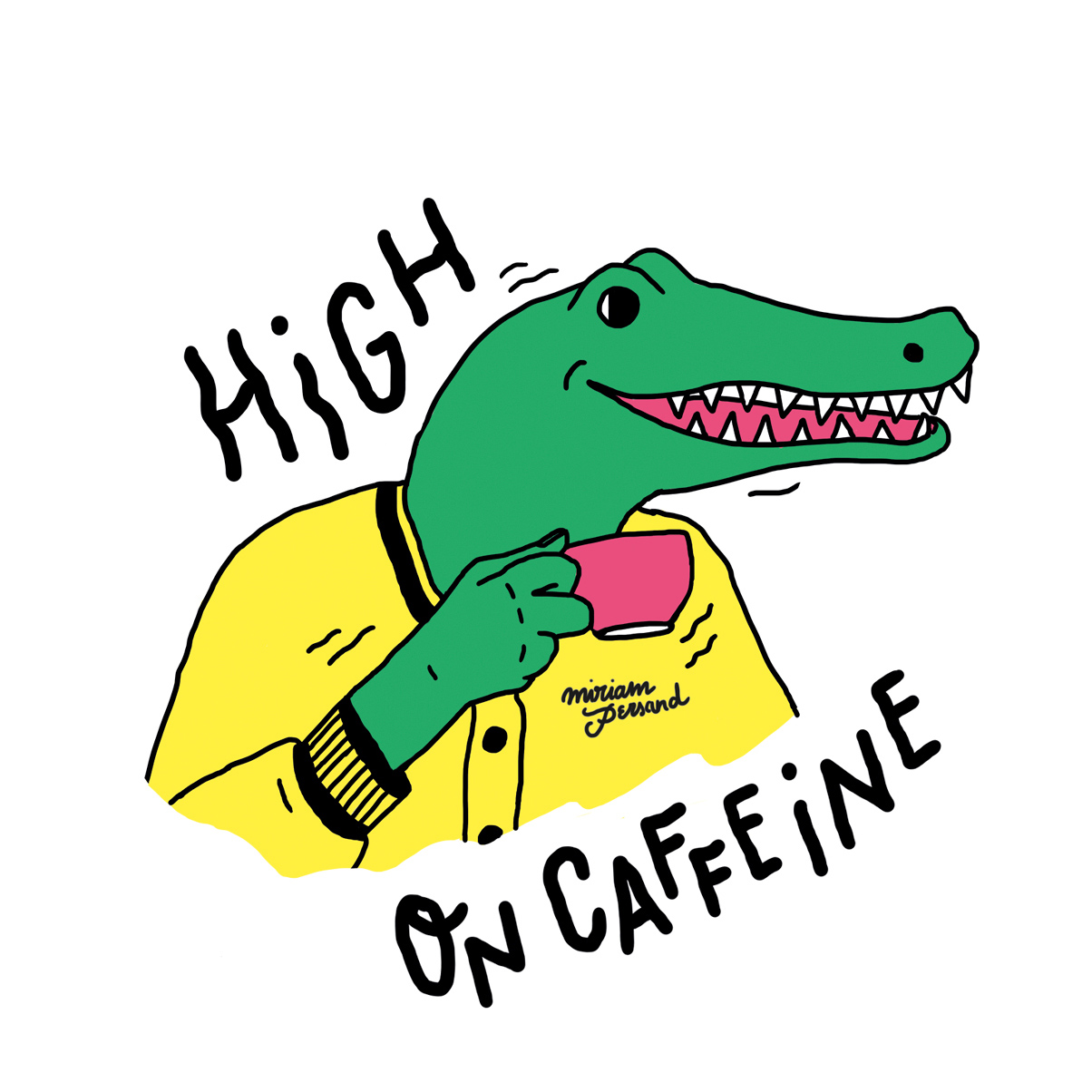 11. Now, tell us a little more about you as a person: what is your favourite food?
It's impossible to answer to that question. Right now I'm craving sushi, but I could have some croquetas or a couple of tacos with a michelada. Es imposible responder a esa pregunta. Ahora mismo tengo antojo de sushi, pero unas croquetas o unos tacos tambien me tomaba, acompañados de una michelada.
12. Favourite book?
I've fallen in love with a ton of books recently. The first one that comes to mind is The Edible Woman by Margaret Atwood. The Island by Aldous Huxley is one of my all-time favorites too. Últimamente me he enamorado de varios libros, el primero que me viene a la cabeza es La mujer comestible de Margaret Atwood. La isla de Aldous Huxley es uno de mis favoritos de siempre también.
13. Favourite genre of music?
I listen to a little of everything and I love recommendations. Right now I'm listening to a playlist that has music by Beck, Kendrick Lamar, RuPaul, Javiera Mena, Disclosure, M.I.A., Courtney Barnett… I like to mix it up! Escucho un poco de todo, y me encantan las recomendaciones. Por ejemplo la playlist que estoy escuchando ahora mismo tiene temas de Beck, Kendrick Lamar, RuPaul, Javiera Mena, Disclosure, M.I.A., Courtney Barnett… ¡todo cabe!
14. What are your hobbies?
I love roller derby, discovering new restaurants, the world of coffee, reading comics… Me encanta el roller derby, salir a comer a sitios nuevos, el mundo del café, leer cómics.
15. If you weren't an artist, what would you be?
Before I studied graphic design and started drawing, I wanted to be a car designer. But I must confess I don't even have a driver's license yet. Antes de estudiar diseño gráfico y decantarme hacia la ilustración, quería diseñar automóviles. He de confesar que a día de hoy ni siquiera tengo el carnet de conducir.