Instagram:
@misscathelizabeth
1. What's your story? Where are you from?
My name is Catherine, and I'm from Melbourne, Australia. I've always loved art, drawing, painting and creating things, but I first learnt about needle felting in high school in 2008, and that's when I started getting really into textiles and fibre arts. I don't needle felt any more, but it was the gateway to discovering my love for fibre and textiles that eventually lead me to try weaving.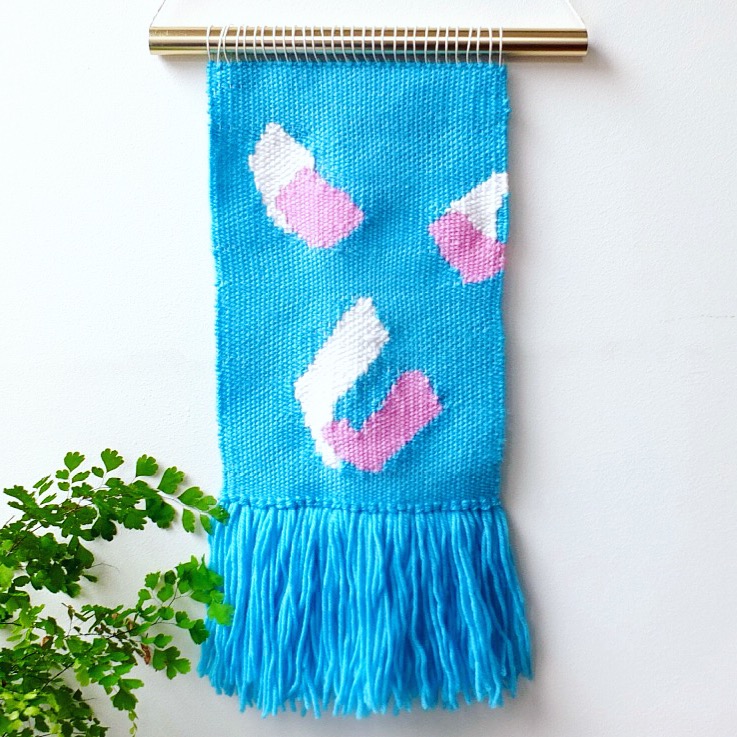 2. Tell us about your aesthetic.
I love to work with colour and geometric shapes. I'm also a sucker for pastels. Recently I've been experimenting with more 'pictorial' elements in my weaving, with different versions of my 'winking eye' design. I've also been experimenting with weaving letters and words, which is something a bit different and fun that I'd like to pursue more.
3. What is your favourite medium and why?
Weaving! I had seen a little bit of weaving on Instagram, and thought it looked interesting, so I signed up for a three hour class, and immediately fell in love with it. It's so versatile, it's almost like painting with yarn, and every weaver can really develop their own unique style.
4. What is your artistic process like?
My weaves usually start with a colour combination that I really want to try. An idea will often swim around in my mind for a few weeks before I can get it on the loom. I don't usually sketch out a design before I weave, I normally just go for it, which can lead to problems! I'd like to develop the discipline to sketch out my designs before I start.
5. Who and/or what inspires your work?
The first weaving class I did was with an Australian weaver called Maryanne Moodie. Her work is hugely inspiring to me. Her use of colour is amazing, and she often incorporates really bold shapes. I'm also really starting to find inspiration from the world around me, in nature, architecture and fashion. I went the Bangkok earlier this year, and I still have some ideas inspired by things I saw there that I want to try out on the loom!
6. What role does art play in your life? How does it change the way you view the world?
The act of creating art is really therapeutic for me. It keeps my hands and my mind occupied enough so that I can find a little bit of calm from my busy mind. It's also a bit about escapism. I love to seek out art by other artists that is colourful, cute, or whimsical in some way. There's enough nasty stuff going on in the world, so I like art that can transport me to a totally different place.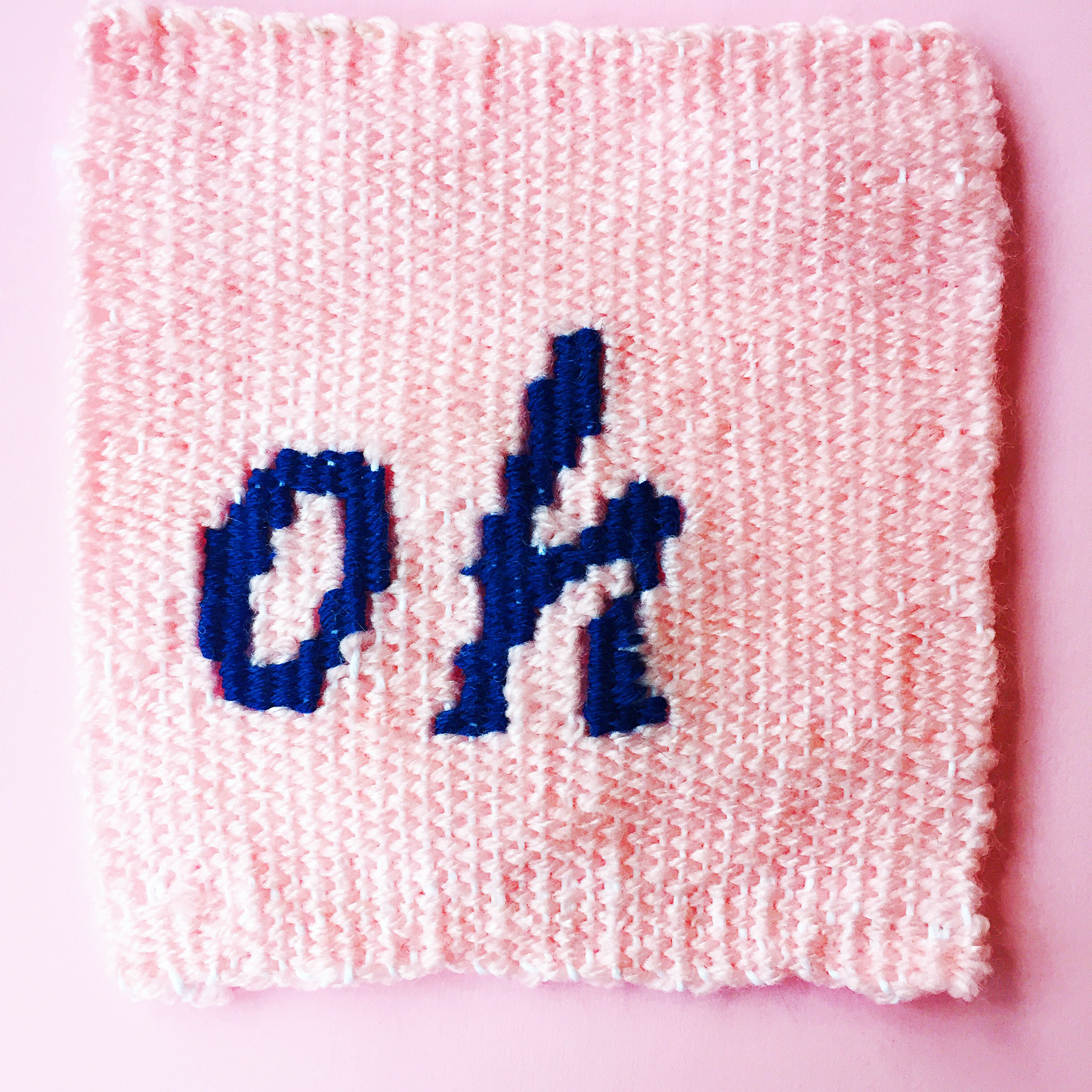 7. Where did you study?
I actually studied Drama at Deakin University, but I've developed my weaving skills through short courses, workshops, and trial and error!
8. Where do you see yourself in five years?
I'm not sure. I'm actually in the middle of a bit of a change of direction right now, so it really is all up in the air. I'm thinking about going back to study, and the idea of living overseas also appeals to me, so who knows! Hopefully I'll still be creating all the time though.
9. What about in ten?
That's too hard, I don't want to think about it! So I'll just say, I hope that I own a dog, and lots more houseplants 10 years from now.
10. What do you hope to achieve with your art?
I really just hope that my art can bring a little bit prettiness and colour to people's lives. I don't need it to be deep and meaningful. I just hope that people can look at it and find enjoyment or satisfaction in the colours an shapes. Maybe it could help give people a sense of calm when they look at it, as it does for me when I create it. I also hope that it can help people to appreciate handmade art forms such as weaving.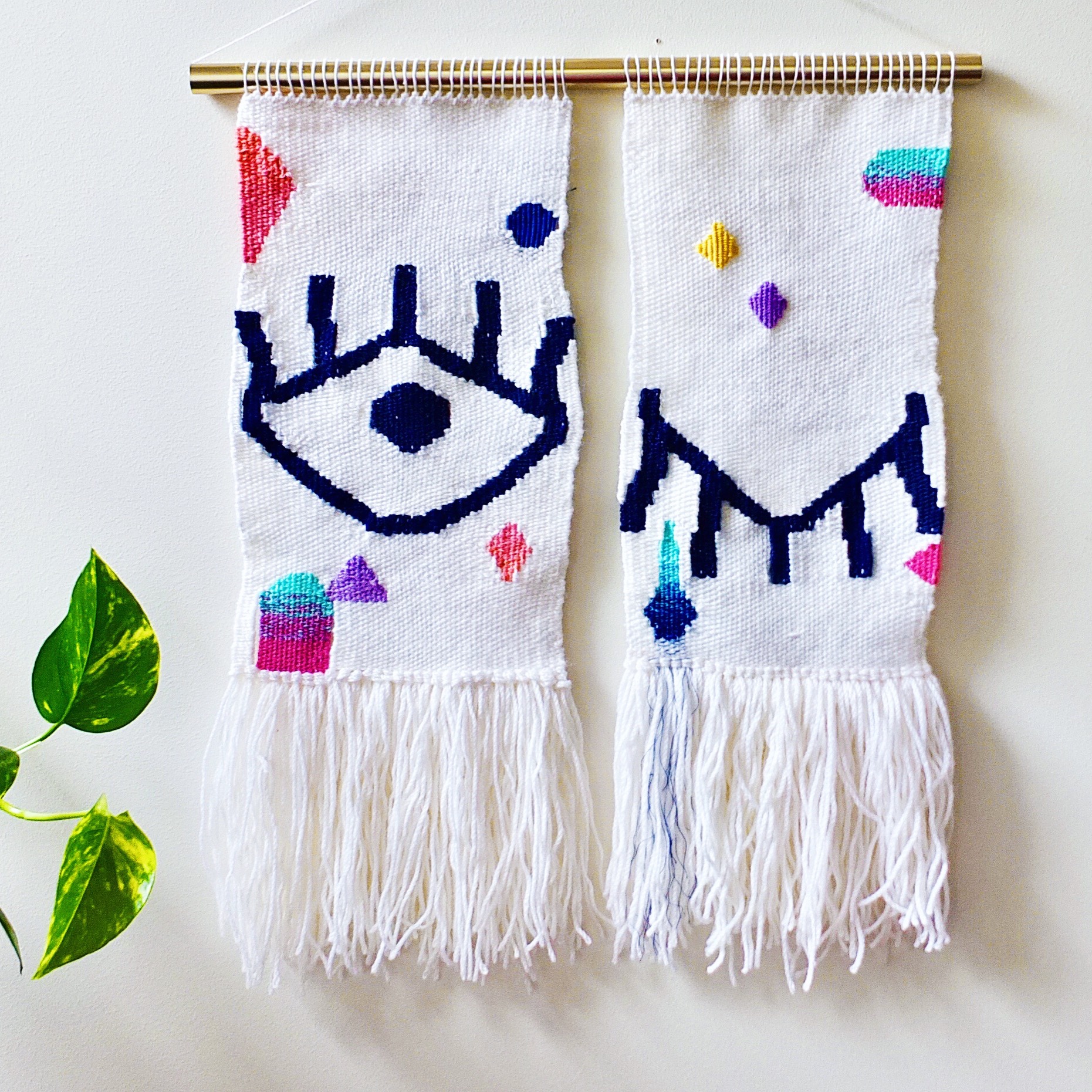 11. Now, tell us a little more about you as a person: what is your favourite food?
Ice-cream. There's a store in Australia called Gelato Messina and they do all these creative flavour combinations. Gelato Messina is my weakness.
12. Favourite book?
Never Let Me Go by Kazuo Ishiguro. It's a futuristic love-story that appeals to the melancholy side of me. Also the Harry Potter series.
13. Favourite genre of music?
Indie folk, which probably also appeals to the melancholy side of me.
14. What are your hobbies?
Alongside weaving, I also make polymer clay jewellery, and I love to go to creative workshops and learn new artistic skills. I also love plants. I'm developing a bit of a house-plant hoarding problem.
15. If you weren't an artist, what would you be?
Alas, I actually do have a day job, so I guess the dream would be to be an artist full full time. I'm also seriously considering going back to uni to study textile design. Or maybe I would take my love of plants full time and become a gardener. I like the idea of working outside.