Instagram:
@misscyndiii
Twitter:
@MissCyndiii
Facebook:
www.facebook.com/MissCyndiLin
Behance:
www.behance.net/misscyndi
1. What's your story? Where are you from?
I grew up in a small family from Taiwan, as the only child and both of my parents were very busy at that time, my mother used to give me a box of color pencils and a small stack of paper while she had to go to work. As far as I can remember, drawing and painting played an important role in my childhood, and it has became part of me that I can't set it apart as I grew up. I chose to study art & design in college, and decide to begin my career as an artist or designer after graduation. For years, I have found the more I dig in the world of arts & design, the more I realize how enthusiastic I am about drawing, painting and illustrations.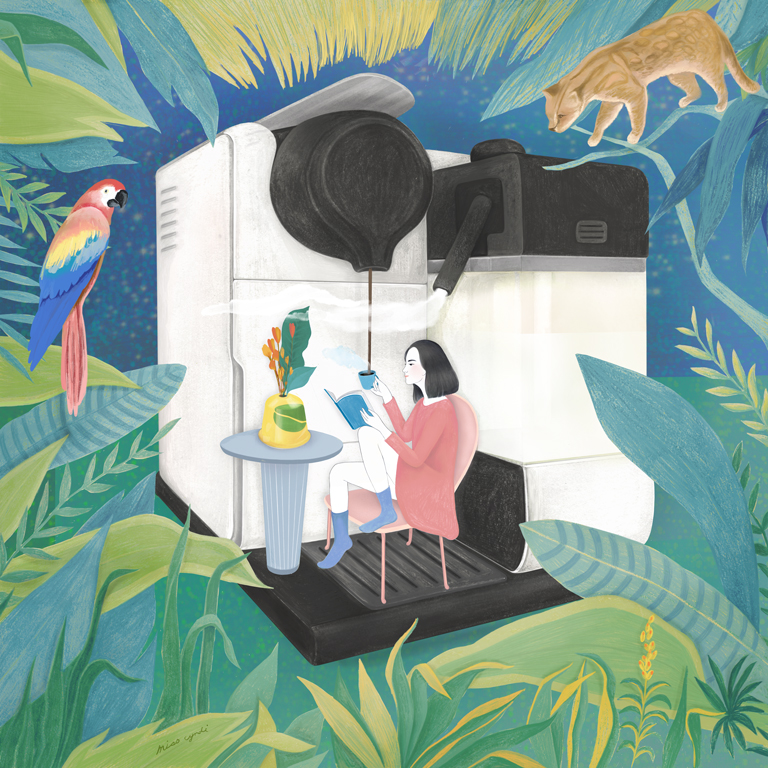 2. Tell us about your aesthetic.
My choice of colors lies mostly in pale or light ones. Female, animal, friendship, love are the subjects that I am good at weaving into my illustrations. For me, love is the most beautiful thing.
3. What is your favourite medium and why?
Magazines! (either in paper or digital format) I like all the trending elements and new information put up in order or being well organized. Also, there's always a hidden gem waiting to be found in sections least expected.
4. What is your artistic process like?
It's pretty linear, to be honest. Start from thinking to gathering element, digesting, developing ideas, scribbling, making color plan, and than finishing.
5. Who and/or what inspires your work?
Each of my inspiration has a place in my heart more or less, friends, lovers, memories, life experiences, even music and movies can give me an epiphany every now and then.
6. What role does art play in your life? How does it change the way you view the world?
Art is literally a way of life for me, a way of expression and reflection in of different period of my life. I can see things through art that I can't see through eyes, and the world will never be the same place by doing so and rightly so.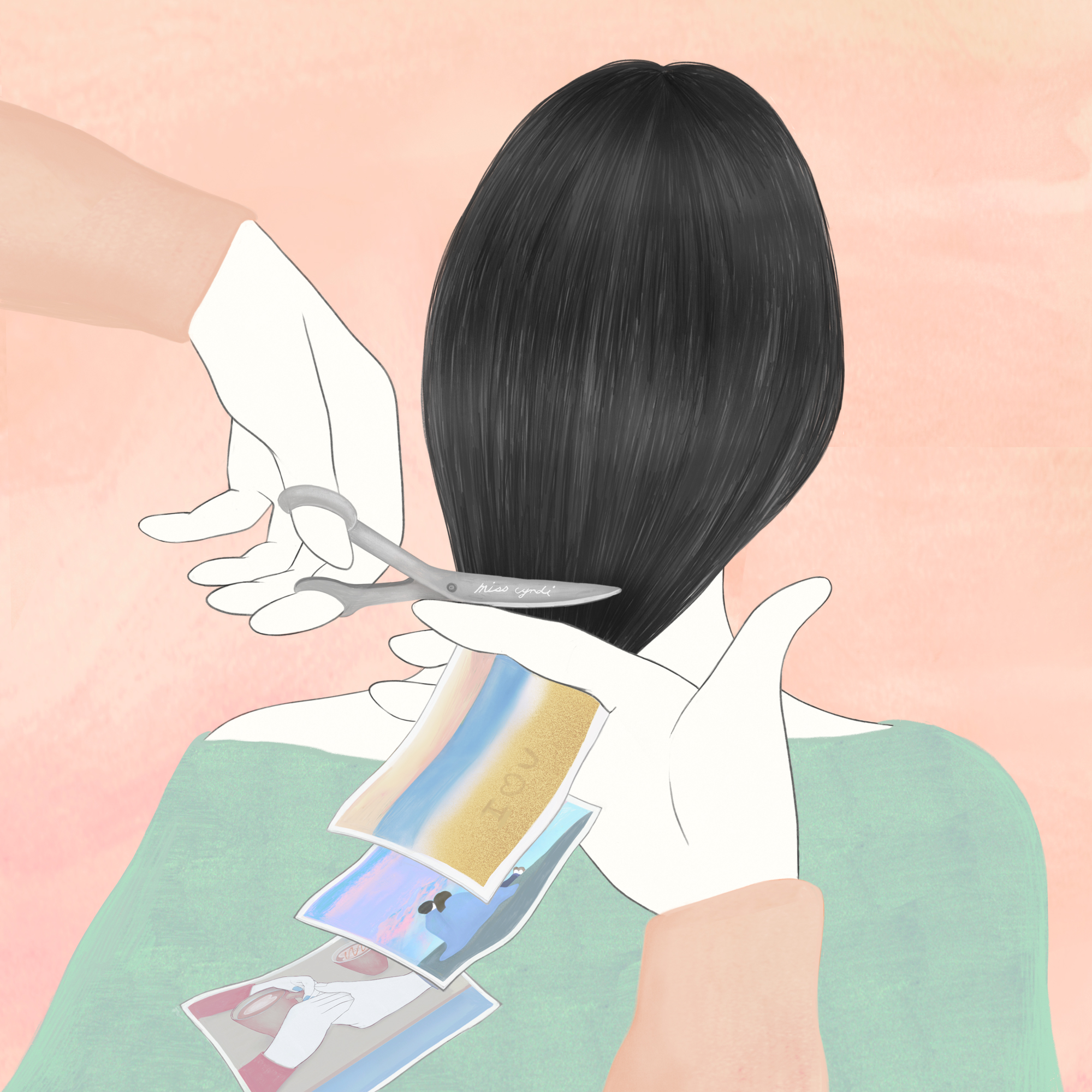 7. Where did you study?
National Taiwan Normal University
8. Where do you see yourself in five years? Working in an agency?
Not much different from now I guess, I still enjoy drawing with my two fluffy dachshunds. But I do hope that I can move my studio to mountain hill or better still by the forest with lots animals and flora live in it. Work-wise, I would be doing more of my own projects than committed ones for clients with or without agency.
9. What about in ten?
I envision myself having more capacity and capability to broaden my creative horizon like involving in musicals, dancing performances or even movies and concerts, that would be very exciting if my work could be seen in different medium and platforms.
10. What do you hope to achieve with your art?
My work could be emblematic of certain style, the style that speaks for itself, myself and nothing else.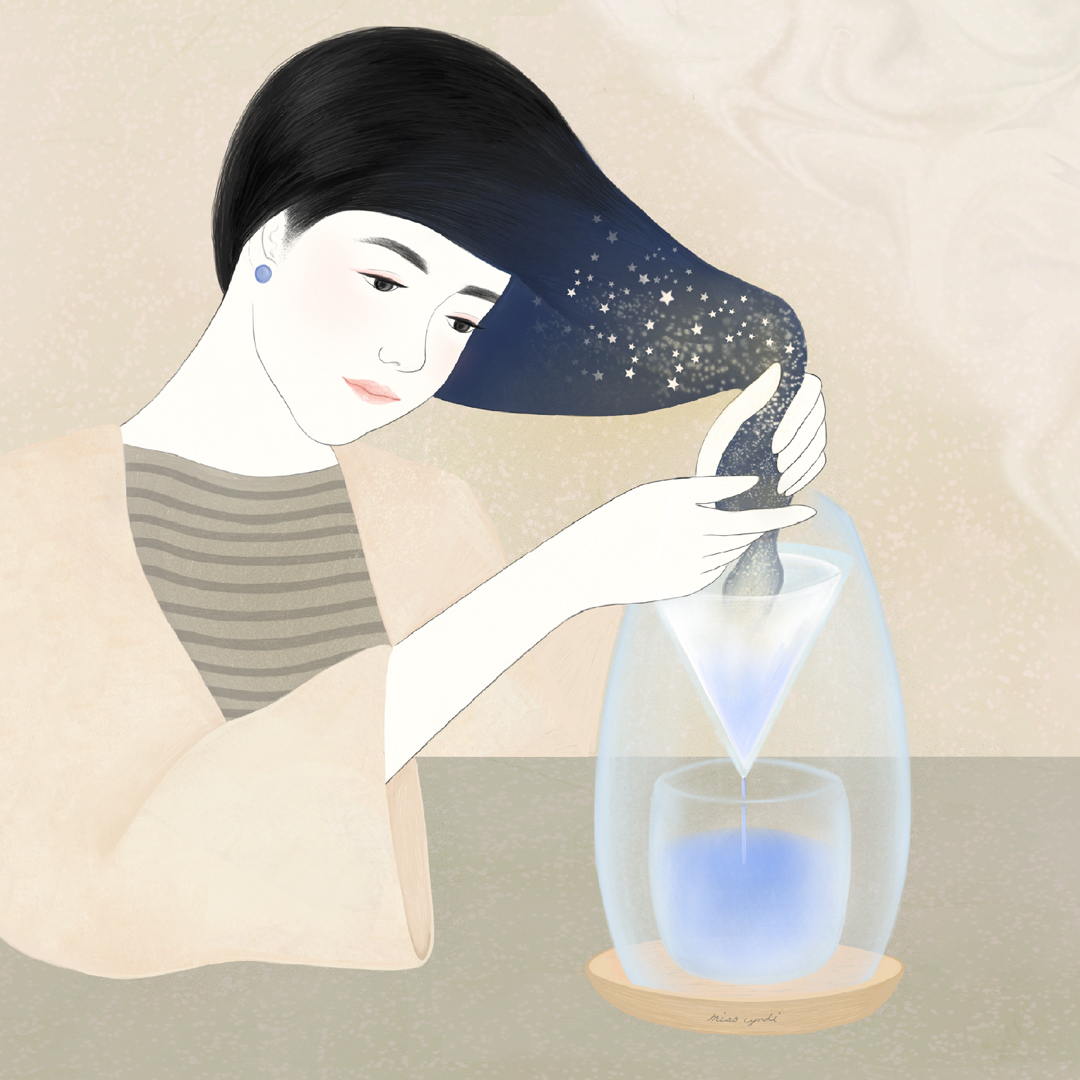 11. Now, tell us a little more about you as a person: what is your favourite food?
One word to sums it all for me food-wise: chocoholic ♡
12. Favourite book?
" 凍りついた香り" (meaning "Frozen Scent") written by my favorite Japanese writer Yōko Ogawa.
13. Favourite genre of music?
House music in general, particularly deep house and tropical house.
14. What are your hobbies?
Gardening and handcraft, it's fair to say that I have quite nimble fingers.
15. If you weren't an artist, what would you be?
Life would be hard with art out of the question, but if that's really the case, then I would be doing something to do with animals like an animal communicator.