Instagram:
@mllehipolyte
Facebook:
www.facebook.com/mlle.hipolyte
Website:
www.hipolyte.com
1. What's your story? Where are you from?
My real name is Ana, my mother is French and my father is Croatian, I live in France and I work on illustrations and paper art for 5 years. Mon vrai prénom est Ana, ma mère est française et mon père est croate, je vis en France et je travaille à mon compte dans l'illustration et le design papier depuis 5ans.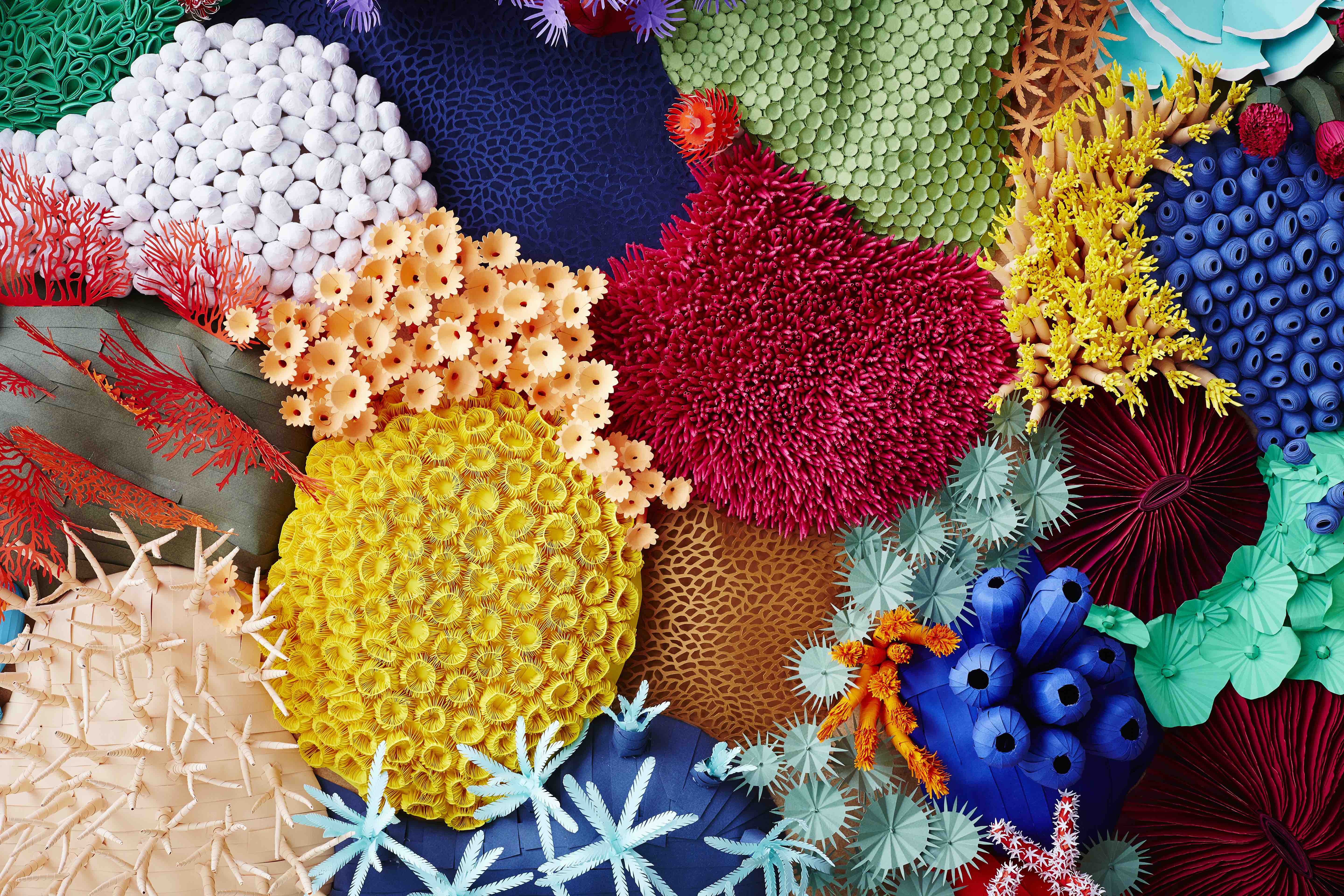 2. Tell us about your aesthetic.
My works are all about nature and most of the time it is colourful, with many details. I like to work on accumulation, when it's full of precisions and when you have to look during a long time to see everything. Mes travaux tournent tous autour de la nature, et le plus souvent ils sont très colorés et remplis de détails. J'aime travailler sur l'accumulation, quand il y a beaucoup de précisions et quand il faut rester longtemps devant une oeuvre pour arriver à tout regarder.
3. What is your favourite medium and why?
Most of the time my favorite medium is paper, I don't know why but this medium give me a lot of inspiration. I also like the challenge that I have with paper to do some shapes, I have to think from a different point of view to try to recreate what I have in mind or what I see. But I really like to use many different mediums even if it is just for me and not to show, it helps me a lot to see things in a different way. For example, recently I tried linocut, it is a printmaking technique, a variant of woodcut, it is really interesting. La plupart du temps mon support préféré est le papier, je ne sais pas pourquoi mais ce médium me donne beaucoup d'inspiration. J'aime aussi le défi que j'ai avec le papier pour faire certaines formes, je dois penser d'un point de vue différent pour essayer de recréer ce que j'ai en tête ou ce que je vois. Mais j'aime également utiliser beaucoup de supports différents même si c'est seulement pour moi et pas forcément pour montrer, ça m'aide beaucoup à voir les choses d'une autre façon. Par exemple j'ai récemment essayé la linogravure qui est une technique d'impression très intéressante.
4. What is your artistic process like?
I like to think a lot about what I want to do, I can spend several weeks to think about an idea and don't draw anything. When it is more precise in my mind I do some research and after I start to draw some sketches. Sometimes I start directly without sketching before. J'aime penser beaucoup à ce que je veux faire, je peux passer plusieurs semaines à réfléchir à une idée et ne rien dessiner. Quand c'est plus précis dans mon esprit, je fais des recherches et après je commence à dessiner quelques croquis. Parfois, je commence directement sans esquisser avant.
5. Who and/or what inspires your work?
The first thing is nature, I'm like obsessed about nature and my inspiration comes directly from what I see. I like the colours, the shapes, the shadows, the movements, everything inspires me. But of course, I'm also inspired by a lot of artists, I really like the natural movement with some artists like Kate MccGwire her work is really crazy she uses real feather for creating imaginary shapes, it is vibrant. I am fascinated too by Eva Jospin's works she creates big forests with cardboard. I also like the work of great illustrators like Tom Haugomat or Jean Julien. La première chose est la nature, je suis comme obsédée par la nature et mon inspiration vient directement de ce que je vois. J'aime les couleurs, les formes, les ombres, les mouvements, tout m'inspire. Mais bien sûr je suis aussi inspirée par beaucoup d'artistes, j'aime beaucoup le mouvement naturel avec des artistes comme Kate MccGwire, son travail est vraiment dingue elle utilise de vraies plumes pour créer des formes imaginaires, c'est vibrant. Je suis aussi fascinée par les œuvres d'Eva Jospin, elle crée de grandes forêts à partir de carton. J'aime aussi le travail de grands illustrateurs comme Tom Haugomat ou Jean julien.
6. What role does art play in your life? How does it change the way you view the world?
Art is really important to me since I was little. It allows me to dream and I spend my time dreaming. L'art est vraiment important pour moi depuis que je suis petite. Cela me permet de rêver et je passe mon temps à rêver.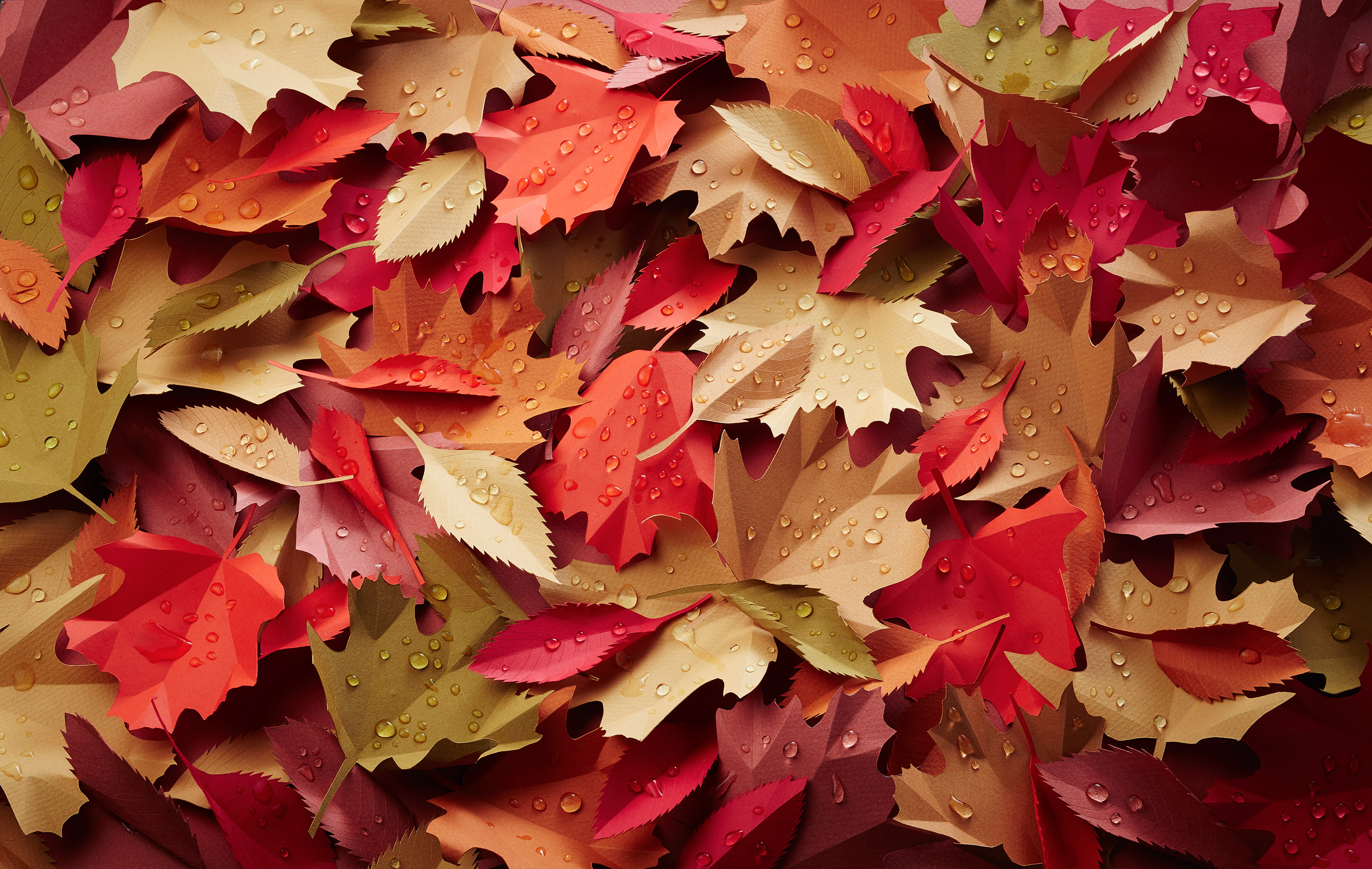 7. Where did you study?
I studied in the south of France at ESMA, it's a school where you can study visual communication. J'ai étudié dans le sud de la France à l'ESMA, c'est une école où l'on étudie la communication visuelle.
8. Where do you see yourself in five years?
I hope to continue my work and live from it. Maybe travel for work in other countries and discover other things. J'espère continuer mon travail et en vivre. Peut-être voyager pour le travail dans d'autres pays et découvrir d'autres choses.
9. What about in ten?
To be happy as an accomplished artist. Être heureuse en tant qu'artiste accomplie.
10. What do you hope to achieve with your art?
My dream since I am little is to be featured in galleries all around the world. Mon rêve depuis que je suis petite est d'être présentée dans des galeries partout dans le monde.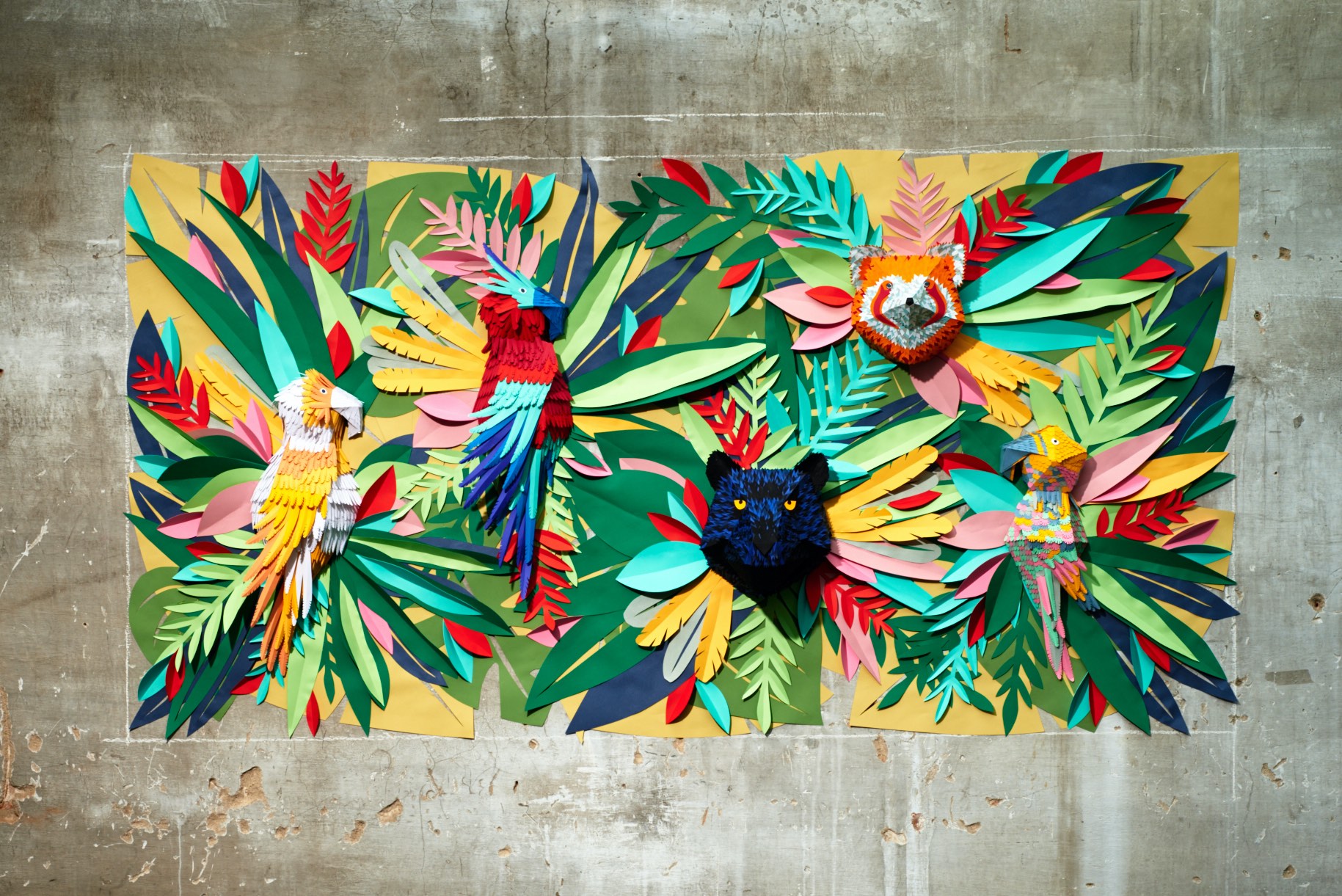 11. Now, tell us a little more about you as a person: what is your favourite food?
It is hard for me to answer this question cause I really like food almost as much as I like art. But my favorite food is the one from my mother and my grandmother. Il m'est difficile de répondre à cette question parce que j'aime vraiment la nourriture presque autant que j'aime l'art. Mais ma nourriture préférée est celle de ma mère et de ma grand-mère.
12. Favourite book?
It changes a lot bur the last one i've liked is « Tony Hogan bought me an ice cream float before he stole my Ma » from Kerry Hudson. ça change beaucoup mais le dernier que j'ai aimé, c'est «Tony Hogan m'a acheté une glace avant de me voler ma mère» de Kerry Hudson.
13. Favourite genre of music?
I like french songs, RAP and Cuban music. J'aime les chansons françaises le RAP et la musique cubaine.
14. What are your hobbies?
I like to travel. J'aime voyager.
15. If you weren't an artist, what would you be?
Work outside with nature. Travailler dehors avec la nature.