Instagram:
@mmczolowsky
Facebook:
www.facebook.com/mmczolowsky
Behance:
www.behance.net/mmczolowsky
Website:
www.mmczolowsky.com
1 . What's your story? Where are you from?
Hello! I'm Marcin Mokierów-Czołowski. I was born in 1991. I grew up in a small town called Szczecinek and currently I live in Poznan, Poland. During studies and after graduating I had an opportunity to work as a graphic designer for different companies, in various field such as website, branding, logo design etc. I am also constantly developing my illustration skills. Recently I've decided to do what I really love, and I have great plans with illustrations.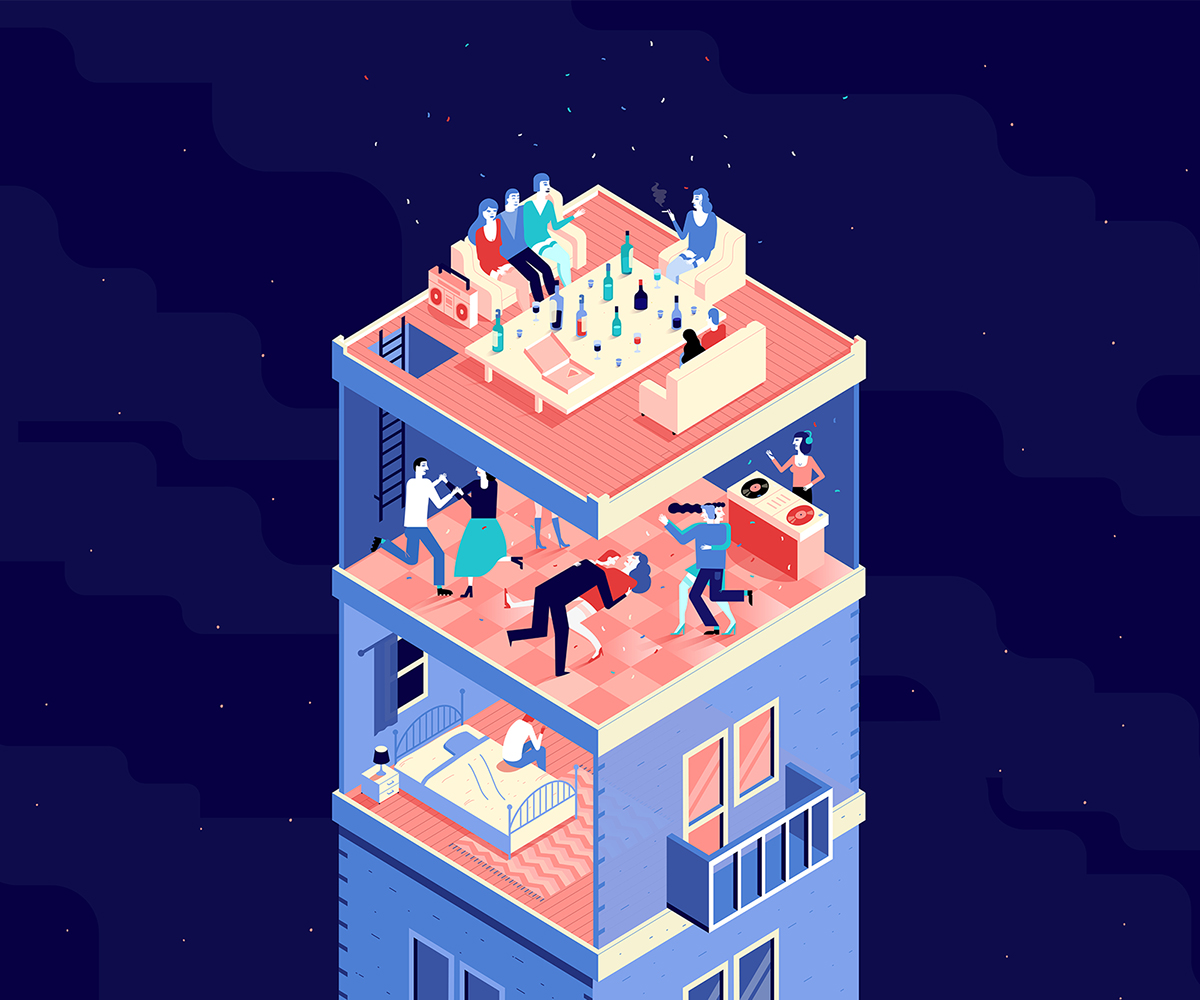 2. Tell us about your aesthetic?
Depending on the theme and the area, I select appropriate measures in order to achieve what I have in my mind. I love fun with perspective and composition, geometric shapes, huge characters and visualize the interiors of a building. Furthermore, I like experimenting with strange color combinations, variety of textures, thick strokes and details. Most importantly, I am interested in continuous development and my work evolves every day.
3. What is your favourite medium and why?
I divide my work into two stages. When I work only manually with canvas, paper or wall I love markers, brushes, paints and sticky tapes. The moment when I sketch is the best part of process, then I finish it with computer. Working digitally is very comfortable. I have complete control over the composition, colours and I can correct my mistakes. There is a symbiosis between the two parts and I appreciate both.
4. What is your artistic process like?
My artistic process usually looks rather classic. I start out with a pencil and paper. These are magic moments when ideas emerge. An important element of this process is the coffee and good music. I have a lot of loose sheets and sketchbooks where I collect my ideas. The idea is the essence of the whole process. Then I scan the illustration and work with digital tools. I love turning my sketches into vector drawing and experimenting with own textures and colours.
5. Who and/or what inspires your work?
I draw my inspirations for creating from many different sources. I have great brainwaves while watching films about artists, for example: Basquiat, Frida, Mr. Turner. Besides I follow the works of a number of illustrators and other artists. But the biggest inspiration always comes from my imagination observing ordinary things such as architecture, human behaviour, travelling, music, books.
6. What role does art play in your life? How does it change the way you view the world?
Art has been present in my life since I was a child. Art allows me to live in harmony with myself, with the passion and it gives incredible freedom. Art helped shape myself into a person I am today, and it also shaped my surroundings. Thanks to art I met a lot of great people. Being in touch with art fills my whole day, starting with watching other artwork on the Internet or in art galleries, reading articles about it and and most importantly creating it. Working on the text before starting the illustration helps me visualize the problem raised there and gives me a lot of general knowledge about a particular theme I'm working with. It also broadens my mind in many different fields. And last but not least, I can communication with other people through art.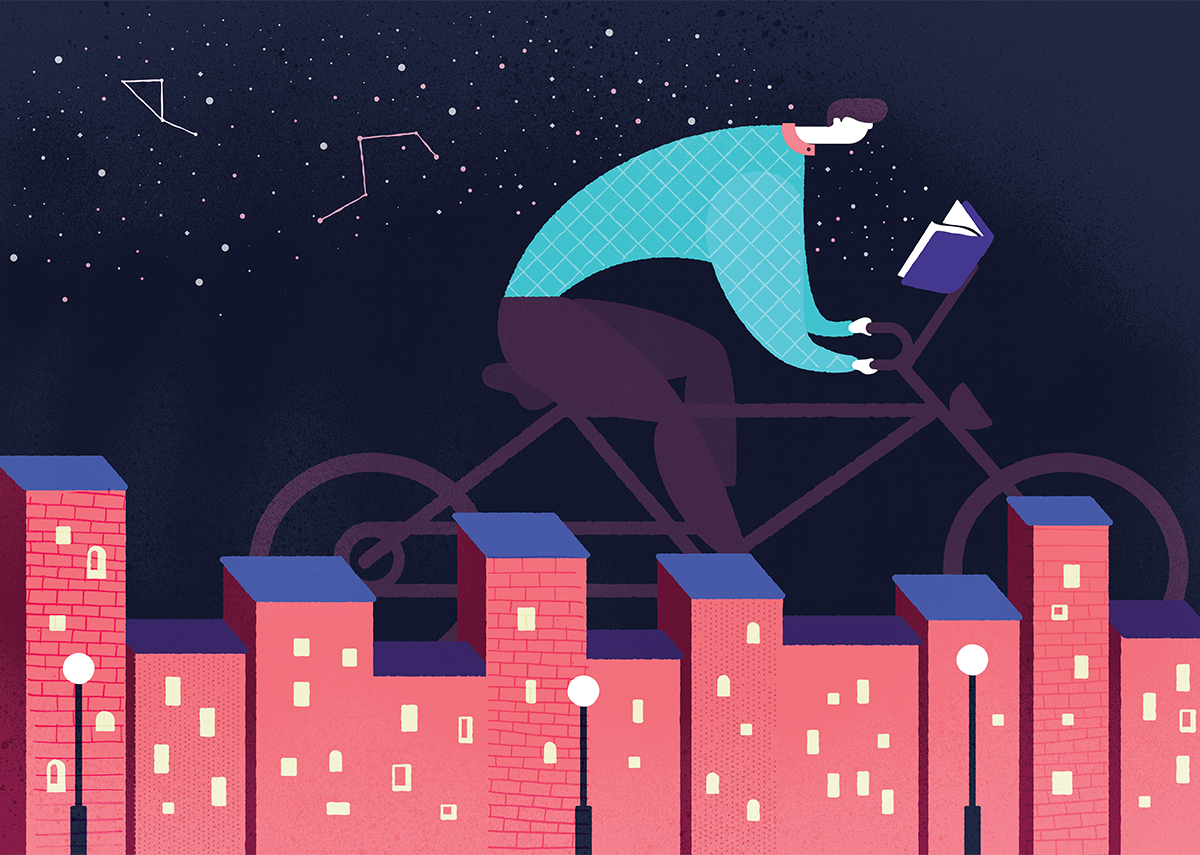 7. Where did you study?
I graduated in Graphic Arts and Visual Communication at the Univesity of Arts in Poznan, Poland.
8. Where do you see yourself in five years.
I'm going to constantly improve my work in my own huge studio filled with vinyl records and paintings by other artists. Hopefully work with The New York Times! I would like to set up a prosperous company with my prints and clothes.
9. What about in ten?
Travelling and painting around the globe, grow my business, still improving my artwork.
10. What do you hope to achieve with your art?
The main thing is constantly wondering where I'm going and experimenting with styles. I would like to explore my whole potential. Besides I would like to encourage people to contact with art, to convince them that it can change their lives, even if only to a small extent.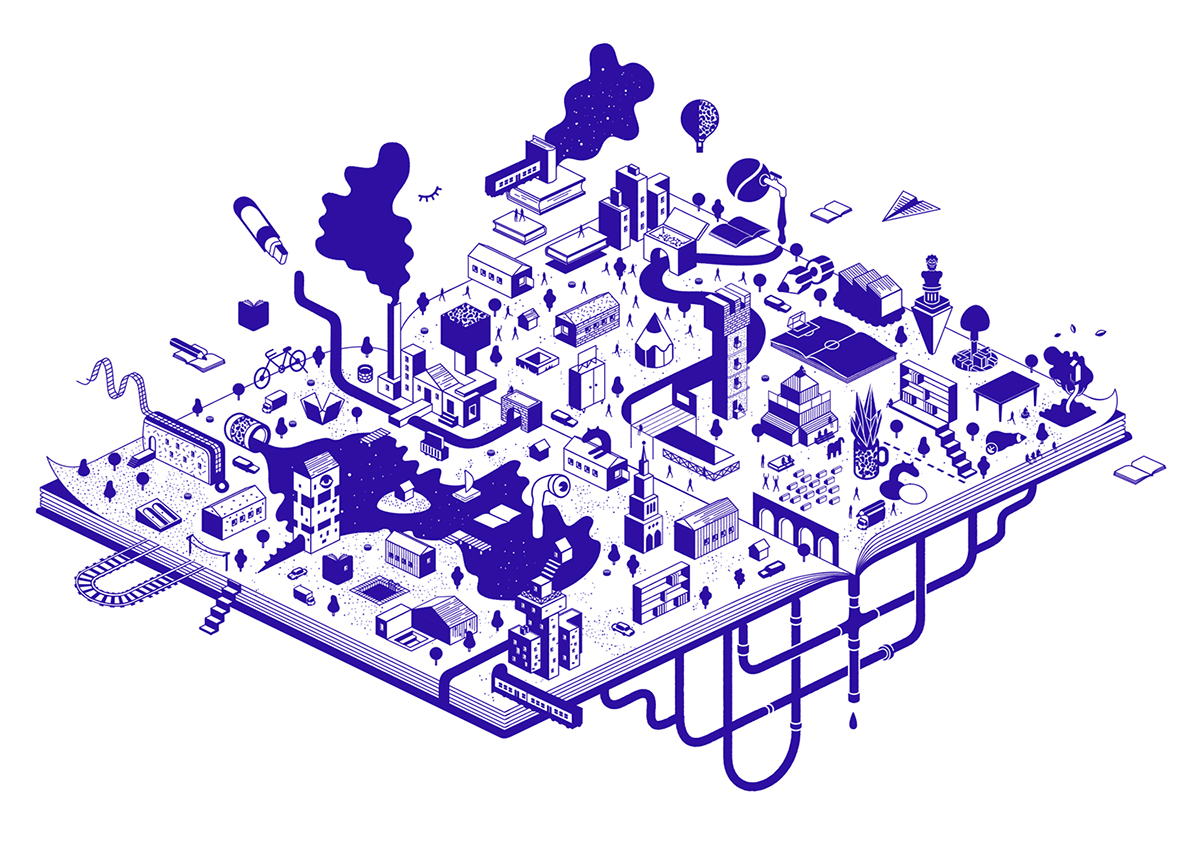 11. Now, tell us a little more about your as a person: what is your favuorite food?
My favourite food is omelette with coconut flour, banana, cocoa and blueberries. And classic polish dinner a pork chop with potatoes and pickled cucumbers.
12. Favourite book?
My favourite book is "Lust for life" Irving Stone. Besides, I love biographies of people who have succeeded and business books.
13. Favourite genre of music?
Depending on what stage I am working, from chillout through rap to classical music.
14. What are your hobbies?
I love sports, for example running and weight training. What's more I'm passionate about animation. In the future I would like to develop this field and connect with my illustrations, give them a new life.
15. If you weren't an artist what would you be?
I think I would go into purely business matters, for example, real estate.