Instagram:
@momofolio
1. What's your story? Where are you from?
Hi, My name is Minji Cho and I am working as Momo Cho. I'm from Seoul, South Korea. I started to study drawing and painting since i was in University which is 4 years ago. I've been working as an illustator for a year. I like to draw our normal daily lives put into animals, especially cats. I have a cat and i love her so much then i started to draw her. Somehow drawing her or cats became my favourite hobby and move into my art works.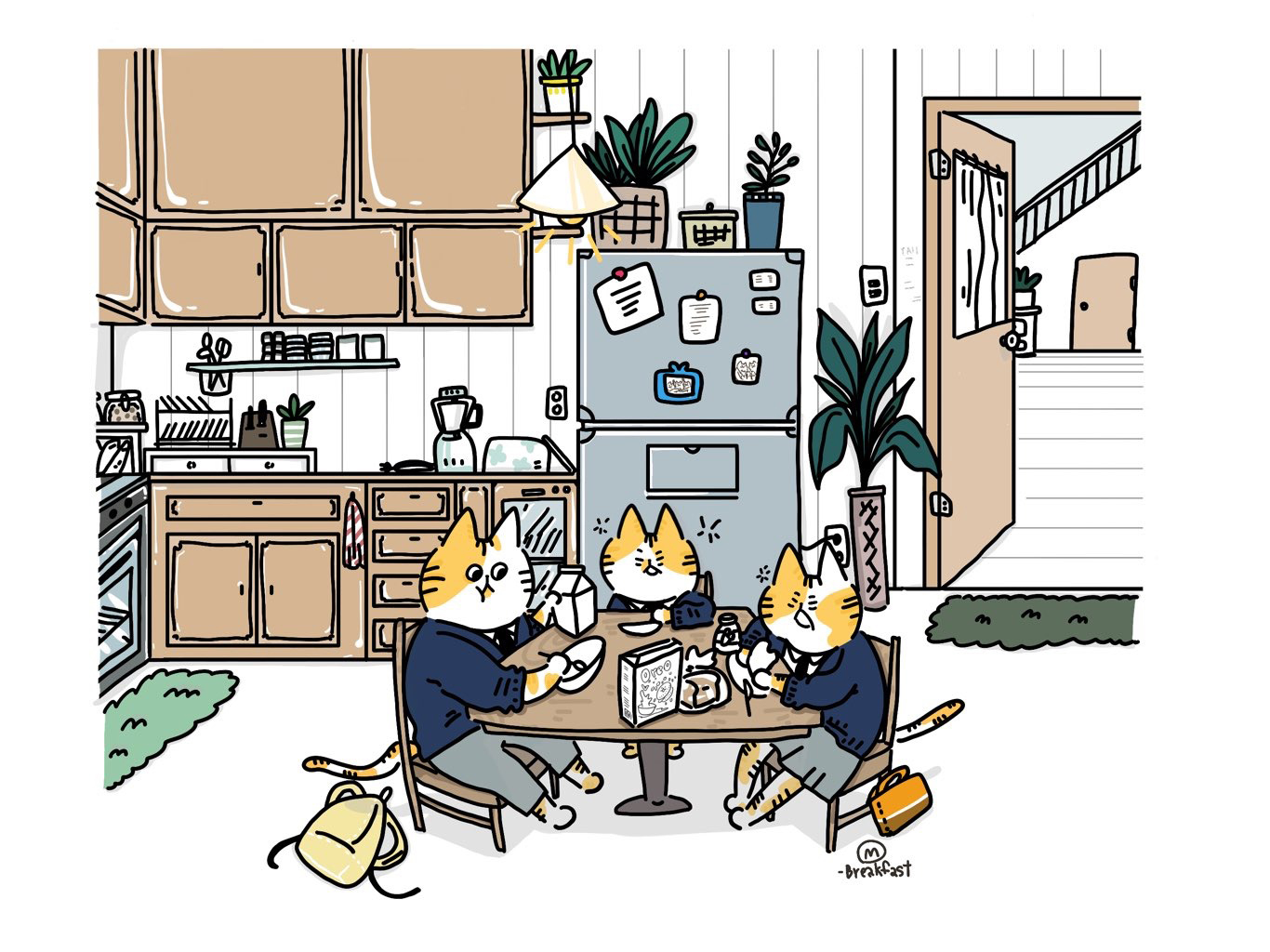 2. Tell us about your aesthetic.
All of my works are based on line drawing with digital or water color illustration in more details. I prefer to use low saturation rather than high. I put clothes to animals and be act like human. I watch my pet's actions to capture more ideas for my works.
3. What is your favourite medium and why?
Well, I have 3 patterns. Firstly, i use pencil and ballpoint. Secondly, a thick marker. For lastly, using my lovely ipad. However, I use ipad mostly for reasons why its easy to edit, easy move to computer as i think in drawing, and i can work everywhere that has no limitation.
4. What is your artistic process like?
I take heaps photos of my cat. I walk around and visit many places to collect ideas such things in very details that people are hard to find and write down things whatever i want to use or feel someting. After i got home, i sit on the desk, start to think and look notes or photos that i took. Then suddenly something comes up into my head and i start my drawing as listen to music that is really close to the feeling i am having at the moment.
5. Who and/or what inspires your work?
As i mentioned above, i get ideas as looking my cat whether she sleeps or awkes. All of her many different kinds of faces, every acting even a moment when she gets into boxes, a moment of big natures in my head gives me huge inspiration. Actully i get inspire in everything of our lives.
6. What role does art play in your life? How does it change the way you view the world?
In the past, i used to see and think just what i see and feel but ive changed to see and think more widely. For example, if there is a tree and i used saw and think that is just as a tree but then now ive turned to see a tree with leaves which means i am trying to see, feel and think more deep and wide. I was just a simple person but i can't say im a simple person any more.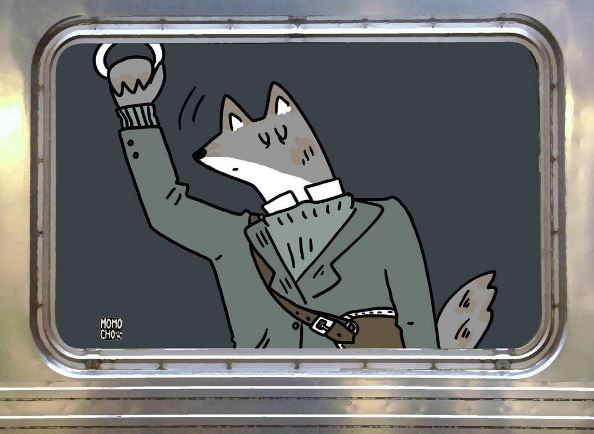 7. Where did you study?
I studied visual design at University of Seoul and while im studying i learnt digital work. Also i studied myself through watching alot animations from Disney because im a huge fan of. Most of characters in Disney are animals and i studied how they express animals being like human.
8. Where do you see yourself in five years? Working in an agency?
5 years later, i would still drawing and work as an illustrator.
9. What about in ten?
Who knows? I could be successful or work in Disney.
10. What do you hope to achieve with your art?
Well, honor maybe? I hope, my works to be known in the wide worlds and give people happiness and make feel comfortable as just looking my illustration.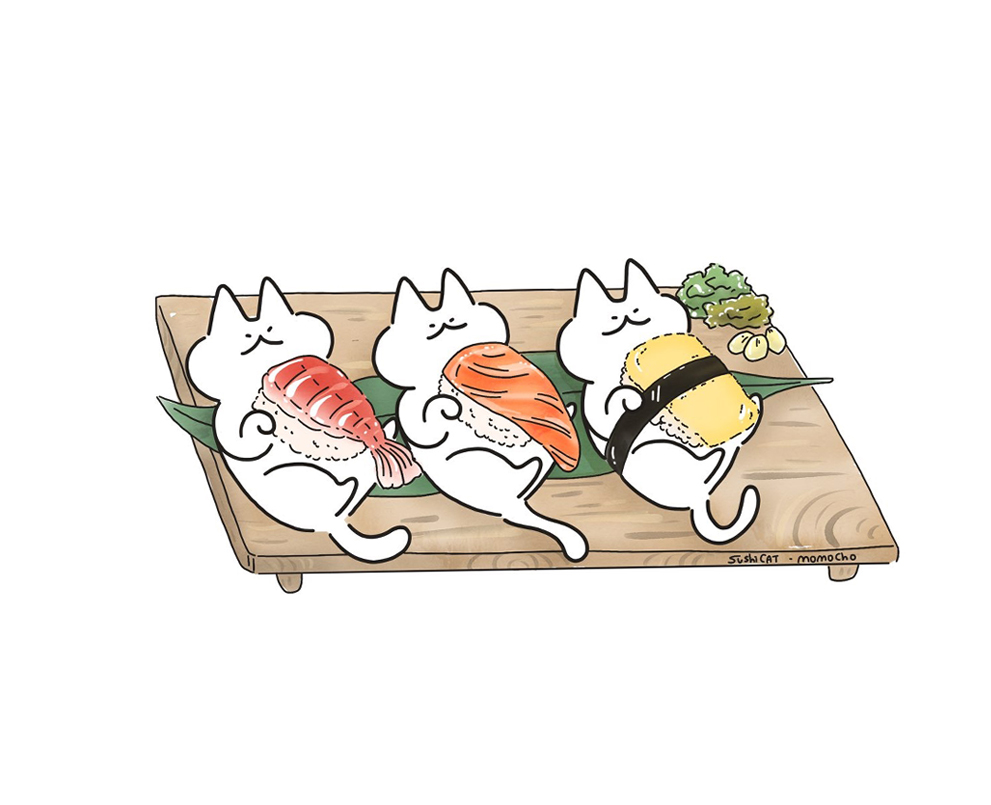 11. Now, tell us a little more about you as a person: what is your favourite food?
Pepperoni pizza with hot sauce and coca cola.
12. Favourite book?
Its too much to say one of my favourite book. But still i should say all books of Bernard Werber. He is a genius! He thinks that no one can think.
13. Favourite genre of music?
I love any songs. Currently, i am into Chet Baker's music.
14. What are your hobbies?
Taking photos, watching movies, go for driving myself, making coffees and being lazy so bad whatelse,..?
15. If you weren't an artist, what would you be?
A barista in cat cafe?