Instagram: @momoirislei
Website: www.irislei.com
1. What's your story? Where are you from?
I was born and raised in Beijing, China until I went to college at Rhode Island School of Design and received my BFA degree in Illustration in Providence, USA. After graduation, I moved to New York and worked as a freelance illustrator and designer while travelling around East Cost. I currently live in Hangzhou, China. I never tire of travelling and look forward to exploring more parts of the world in the future. My Chinese name Xiao translates to "uninhibited," a trait I share with my patients. I gave myself the English name "Iris" because I love irises from Van Gogh.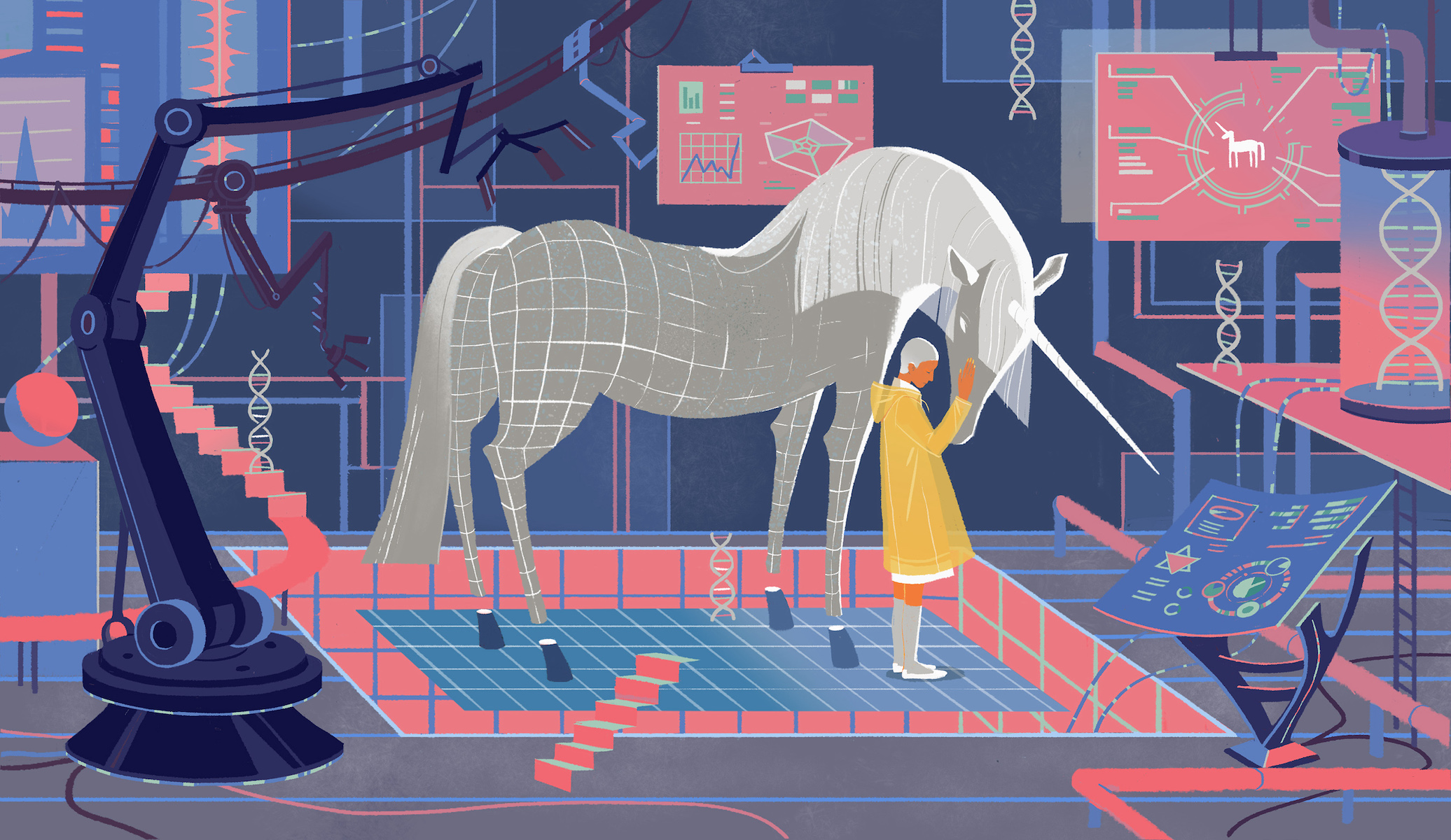 2. Tell us about your aesthetic.
My aesthetic was inspired by futurism in general. I grew up watching fantasy films, from Harry Potter to Fullmetal Alchemist, Tales From Earthsea, The Chronicles of Narnia to The Lord of the Rings. A few years ago, my interest shifted to science fiction and sci-fi films, to name a few - Blade Runner, Ghost in the Shell, 2001: A Space Odyssey, Interstellar and The Matrix. Their narrative, character design and aesthetics stick in my mind before I fall asleep. I'm also really into tattoos - I like looking at tattoo designs and I like the concept of the tattoo (having an image on my body with me forever). As for colors, there is always a sunset palette in my illustration. I see the sunset as a moment between day and night, life and death, a transition from shared space to personal space, it's a really beautiful, dynamic and magical time of the day.
3. What is your favourite medium and why?
Photoshop + Cintiq tablet is my major tool in professional practice. It's easy to take them with me on trips and it's flexible to move things around when I'm working on revisions.
4. What is your artistic process like?
My process always starts with intensive research. I need tons of research to come up with concepts. Then I move on to line sketches to try out my ideas and play around with compositions. After I know what diction I'm going for, I gather reference photos and work on the color sketch. After this step, 80% of the work is done. The remaining 20% is finishing the illustration, which is a relatively long but chill process.
5. Who and/or what inspires your work?
Science fiction and tattoos inspire me the most. I am also drawn to clothing, I like Alexander McQueen and Balenciaga as well as futuristic, YK2, Cyber Core style. In addition, I reference contemporary set design to arrange objects and lighting in the image. I also spend a lot of time on social media, friends and my cyber friends influence me a lot too.
6. What role does art play in your life? How does it change the way you view the world?
Art has brought so much fun and excitement to my life. When I look at my previous works, it's like looking at old photos of my inner self. It has taught me to problem solve, to be inspired, to be true to myself and to be brave- art has shaped my personality. For me, making art serves as both a means of communication and expression. I would love to be represented as my artwork instead of showing myself as a person.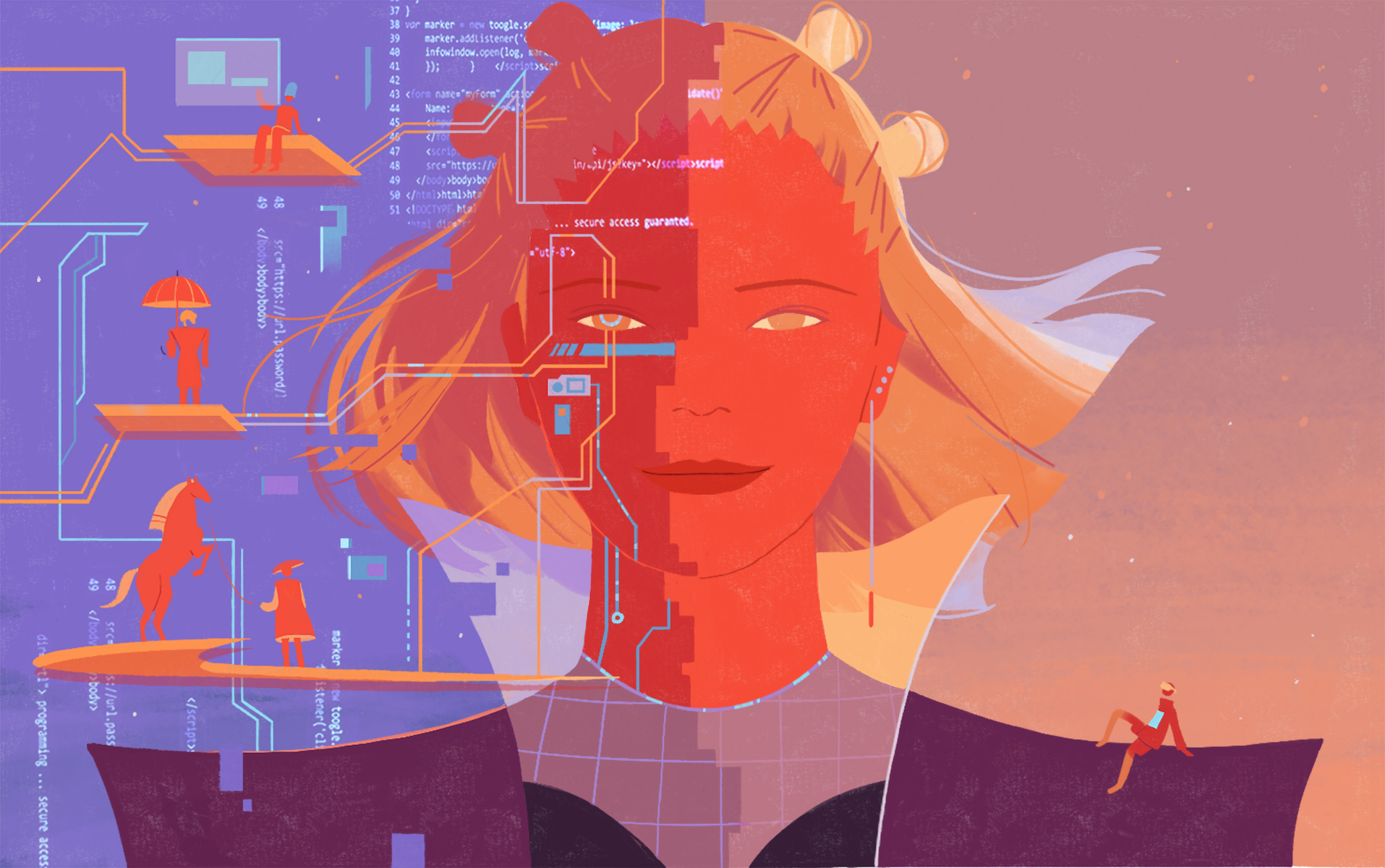 7. Where did you study?
As a child, I studied calligraphy and Chinese painting. I doodled family photos, princesses, and monsters in all kinds of materials. I didn't start professional art training until I went to an art high school where we go to school 6 days a week, 2 of which were dedicated to studio classes. In high school, our education was influenced by Russian academic training. We focused on painting and drawing such as figures and still life, which laid a solid foundation for representational drawing skills. I continued my art education in RISD, where I took a new direction, leaving behind everything I had learned in high school as I craved a fresh and unique voice and style as an artist. After graduation, I worked on bringing my voice as an artist into the commercial world and making a living with my art.
8. Where do you see yourself in five years?
The same person I am now, but a better artist.
9. What about in ten?
I don't do long-term planning. One thing I enjoy about life is the uncertainty. We'll see :)
10. What do you hope to achieve with your art?
To share my expression, interests, and dedication.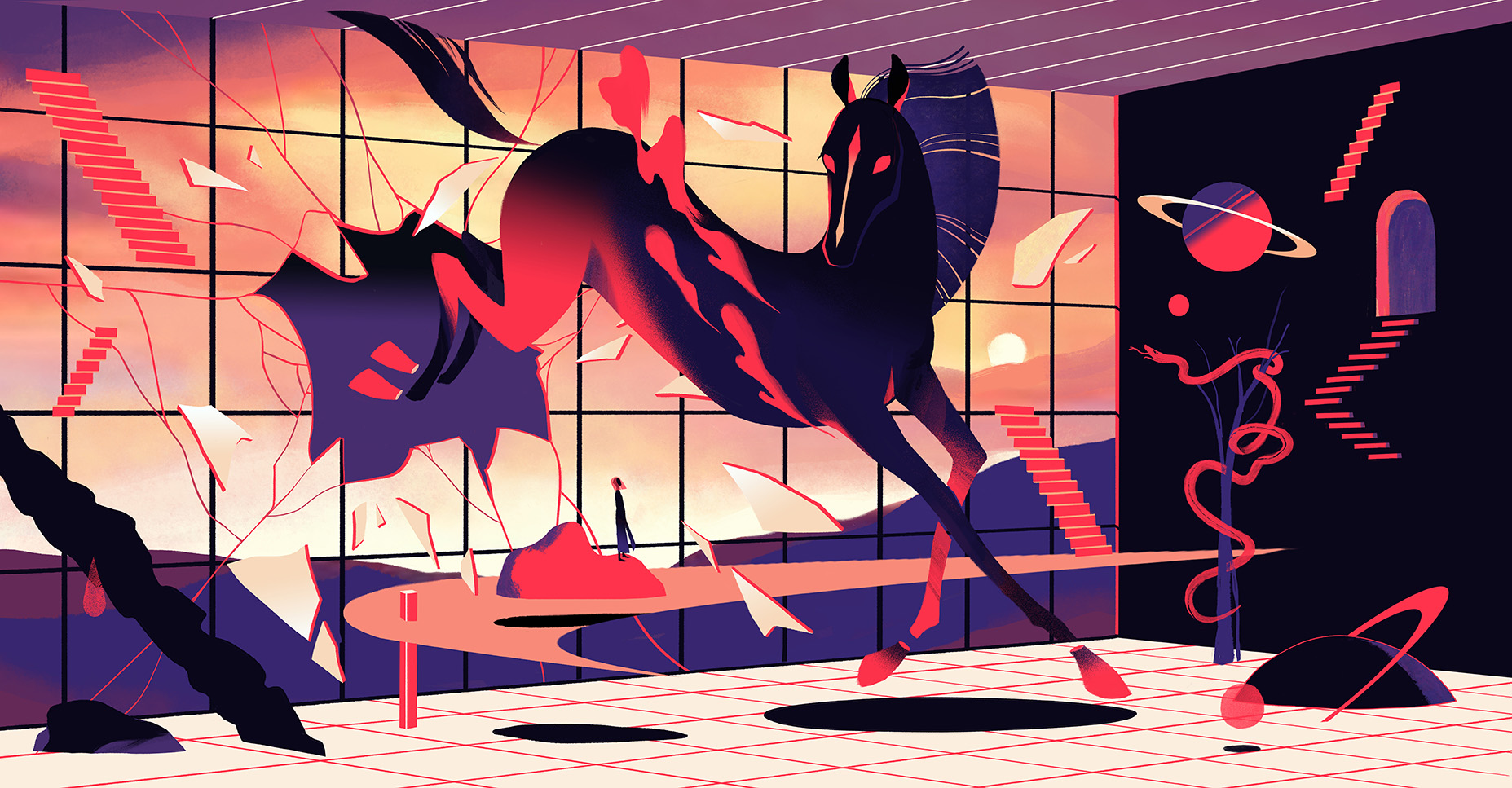 11. Now, tell us a little more about you as a person: what is your favourite food?
MEAT. I am a carnivore.
12. Favourite book?
Although I love to read, I don't have a favorite book or author. I am always up for an exciting story. I enjoy reading science fiction, fantasy, poetry, and thrillers. If you take manga as a book, I have read Fullmetal Alchemists more than 20 times.
13. Favourite genre of music?
Hip-pop. Or anything that keeps me awake.
14. What are your hobbies?
I usually spend my time road tripping with family, informal reading, and exercising which helps me stay healthy. I like to visit my boyfriend and go to art shows/book shows in other cities.
15. If you weren't an artist, what would you be?
I still see myself fall onto the path of something creative. Both my patients are architects, I grew up with art, I loved it, and I am good at it. Outside of the creative industry, I will probably take a job that takes me around the world, something like a sailor, a geologist, or even a cosmonaut. I don't like being trapped in a small apartment in a metropolitan. I wish my world could be infinitely big.