Instagram:
@mona_leu_leu
Tumblr:
monaleuleu.tumblr.com
Website:
www.monaleuleu.com
1. What's your story? Where are you from?
I was born in Paris and I grew up there before moving a bit around for my studies and jobs. I live in France now and work as a paper designer and illustrator in freelance. I love to work on different project such as editorial and graphic design, printed images and illustrated books, set design and paper engineering for publishers, industries, institutions and brands.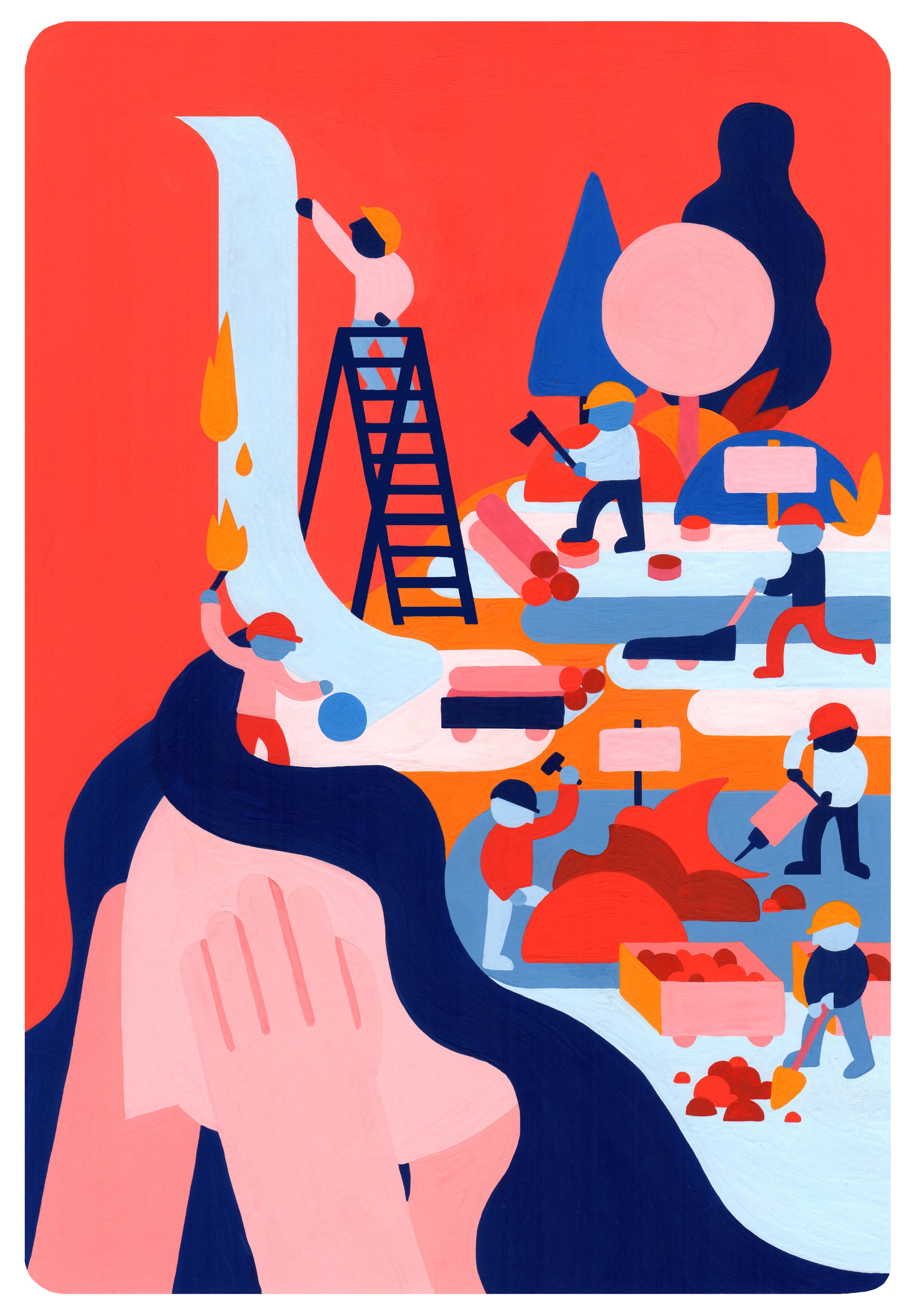 2. Tell us about your aesthetic.
I love minimalism. Beautiful forms, lines, geometric shape and simple harmonious colors. There is a few colors that I love to work with such as red and blue, the story and meaning of colors fascinates me but my favorite is definitely green.
3. What is your favourite medium and why?
Paper of course. I simply adore choosing papers for a new set of for a new illustration. Observing the respond of the material when you fold it, paint it, etc. I love the diversity of that medium and the personal relation that everybody have with paper. It's one of the first material that children play with or shred and it, we put down our thoughts, we draw, we all grew up working with it, a 2D material that you can turn into 3D design spaces. But to color illustrations, my little favorite is gouache, Picasso's influence I suppose.
4. What is your artistic process like?
I do a lot of research before starting, there's always a list on my desk of things to do, littles sketches when something comes up and I sometimes find myself with a desk full of post it. My process depends on the answer I have to provide, if it's a paper conception project, there is as much prototype than there is of sketches before doing an illustration.
5. Who and/or what inspires your work?
There is so many designers, illustrators and author that I appreciate (dead and alive) that I couldn't make a list, but I found inspiration when I work on things that I love and know well like music for example. I'm lucky to be curious so any topic have the potential to catch my attention.
6. What role does art play in your life? How does it change the way you view the world?
I think in a way, it defines me. I grew up in a family turned towards culture so it as always been a passion before it became my studies, my job and a huge part of who I am and how I express myself. I grew up drawing around papers and prints, learning music so art for me was an opening towards other civilizations, histories and memories.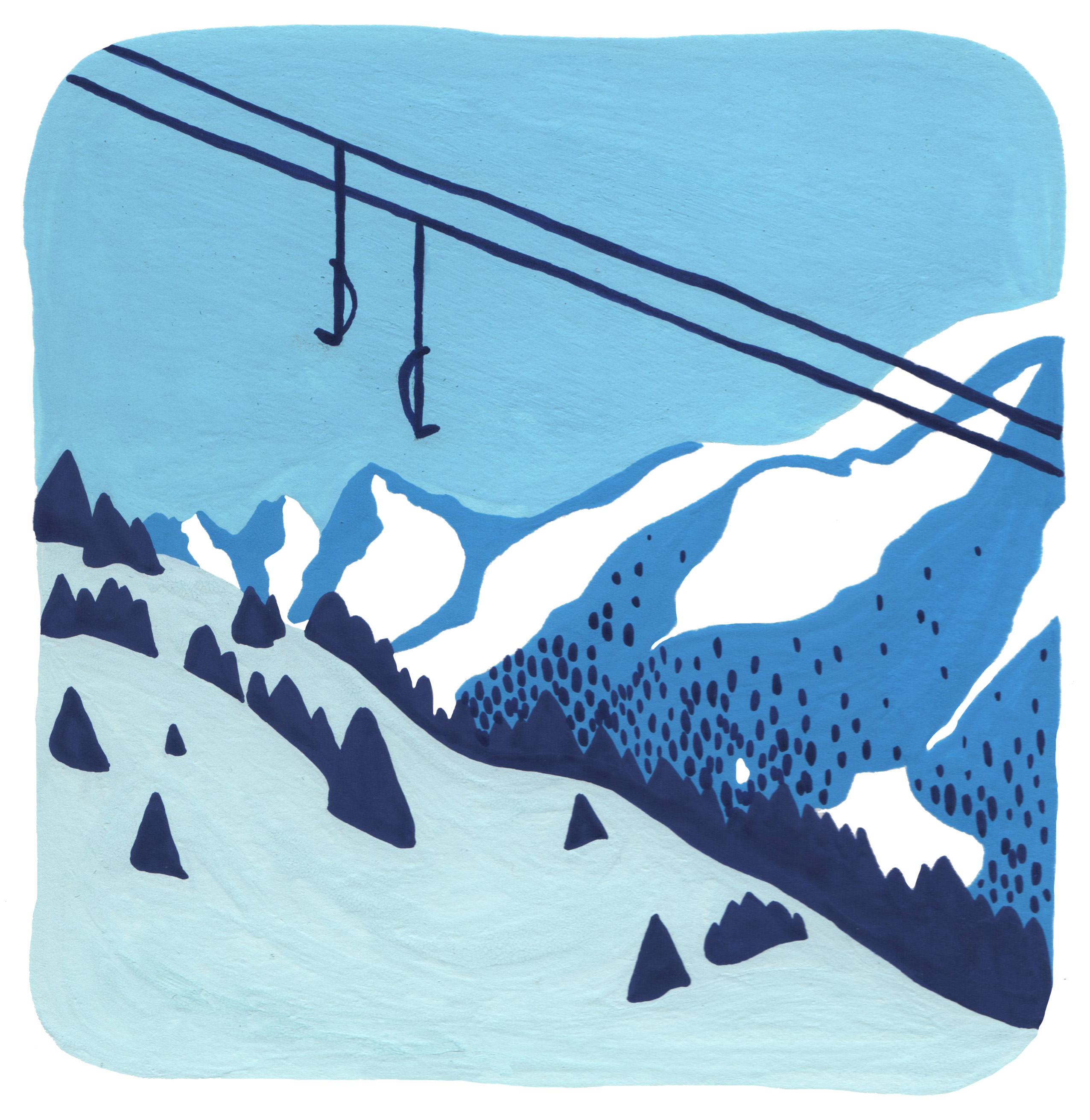 7. Where did you study?
I studied in France, first at the ESAD of Orleans for a bachelor degree in graphic design before going to the HEAR of Strasbourg for my master where I focused my research to print, paper design and illustration.
8. Where do you see yourself in five years?
Still working as a freelance on different projects, I have a few illustrated books in preparation, a few graphic novel projects that will take a bit of my time and a few paintings and exhibitions too. I love to apply my abilities to a new type of project so I'm staying open to new projects and challenges.
9. What about in ten?
I hope to work more outside of France which already started so I'm curious about that part of the future !
10. What do you hope to achieve with your art?
I aim to make it accessible for people to experience it, to push a bit further what we can do in the field and what we offers to each other through our art. To share a unique vision and experience.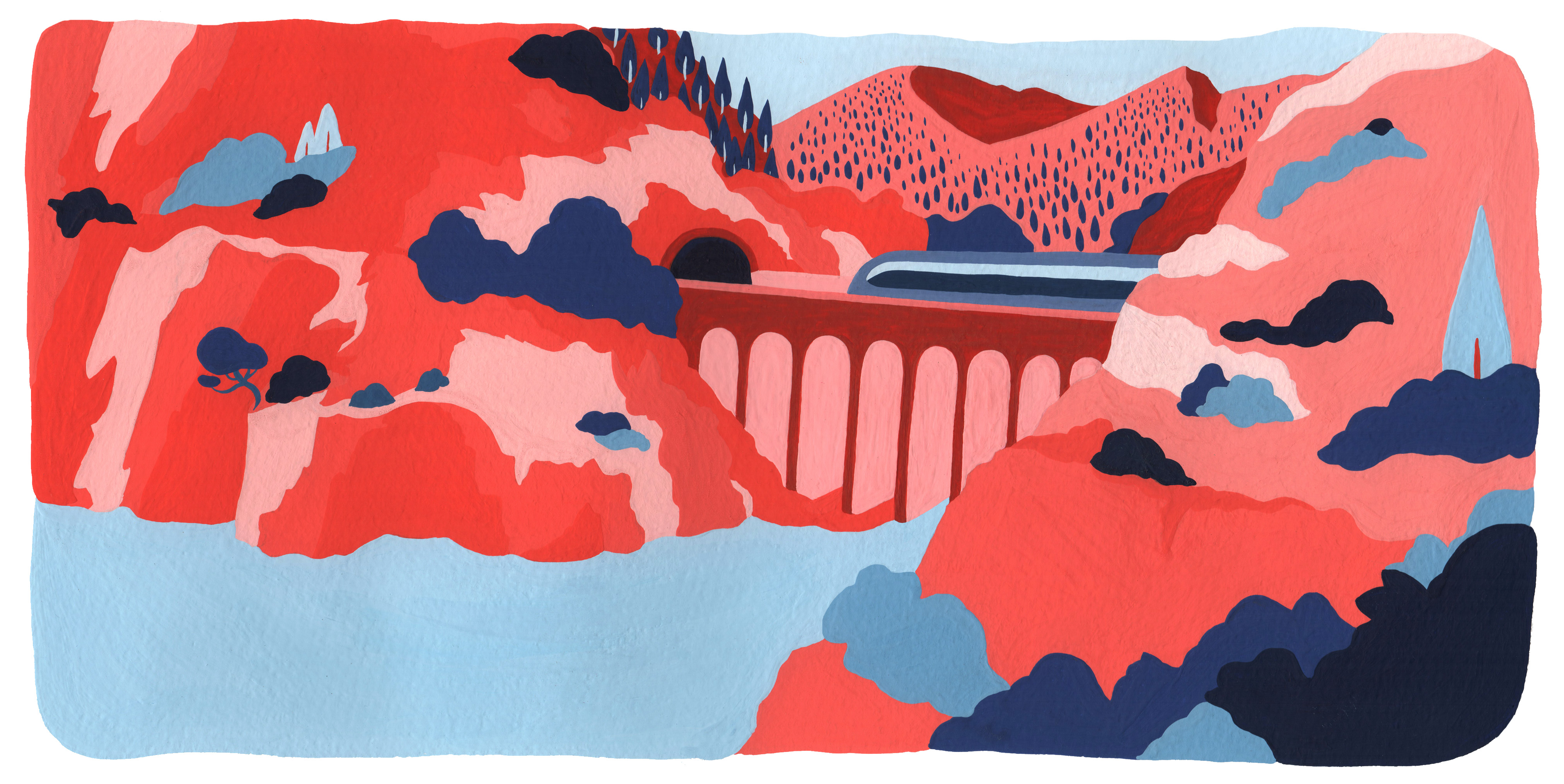 11. Now, tell us a little more about you as a person: what is your favourite food?
Ok, you have to know a few things about me. I have a few passion in life, music, art, and food. I love pretty much everything but some fresh chocolate brioche from the baker with a fresh juice is one of my favorite breakfast.
12. Favourite book?
I thinks I'm unable to answer that question. There are so many in every field.
13. Favourite genre of music?
Jazz and soul without hesitation. Duke Ellington, Louis Armstrong, Etta James, Kid Ory, Aretha, Kenny Ball, Chet Baker, Gunhild Carling !
14. What are your hobbies?
When I'm not working I'm often playing, trumpet or trombone, in bands or alone. Listening to music, to a podcast or reading something, articles or books. I watch a lot of movies, series or documentary, I love the different atmospheres of the screen. And of course, if I can, just enjoying the landscape, I love mountains for that, beauty, quiet and all the sports that go with it !
15. If you weren't an artist, what would you be?
A professional trumpet or trombone player for sure. Which is an another kind of art. Or a pro horse rider maybe, who knows !