Instagram:
@mona.torabiseresht
Behance:
www.behance.net/monats
1. What's your story? Where are you from?
A very curious girl who wants to experience everything! I love illustration and this is the first thing with which I feel better. I am from Iran and live in Tehran.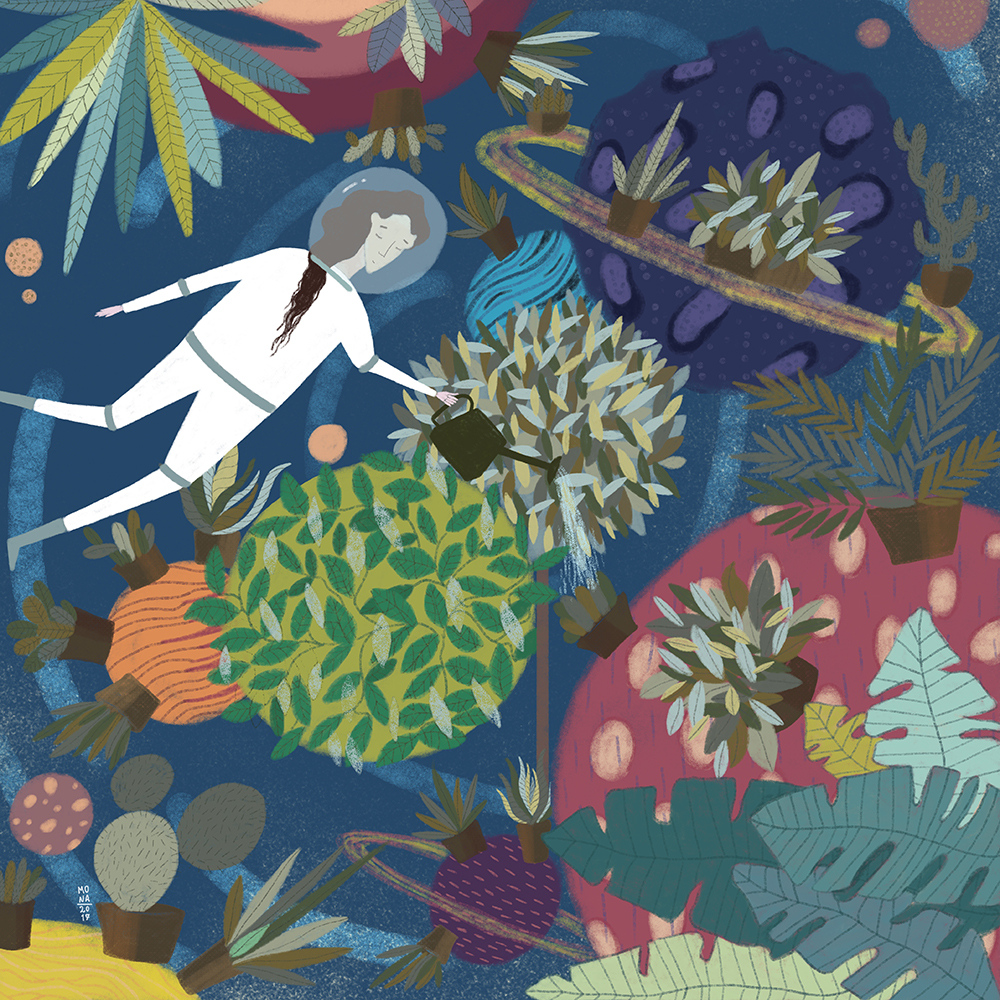 2. Tell us about your aesthetic.
I am very keen on the nature and I look at every single of art from this point of view. So I always have a piece of that in my art, though very little.
3. What is your favourite medium and why?
I am very much interested in pen and marker and beside that, I use my computer and its graphic softwares to make my illustration better.
4. What is your artistic process like?
I always start it by hand. I do the sketches in my sketchbook but I finish it in my computer. Specially for the composition part I use it.
5. Who and/or what inspires your work?
As I said before the nature is my role model! But I cannot ignore the influence of the net and the social media as well. There are lots of fabulous artists who always inspire me. Just to name a few of them I can say these ones : Oliver Jeffers, Beatrice Alemagna, Mark Conlan, Alexandra Dvornikova, Nader Sharaf, Isabelle Arsenault, Simòn Prades and...
6. What role does art play in your life? How does it change the way you view the world?
From the very beginning of my childhood, I started making art. At school I decided to become a doctor! But an artist doctor! Hopefully very soon, I realized that I can be either a good artist or a good doctor but not both of them. I chose art and till now I am happy of my decision.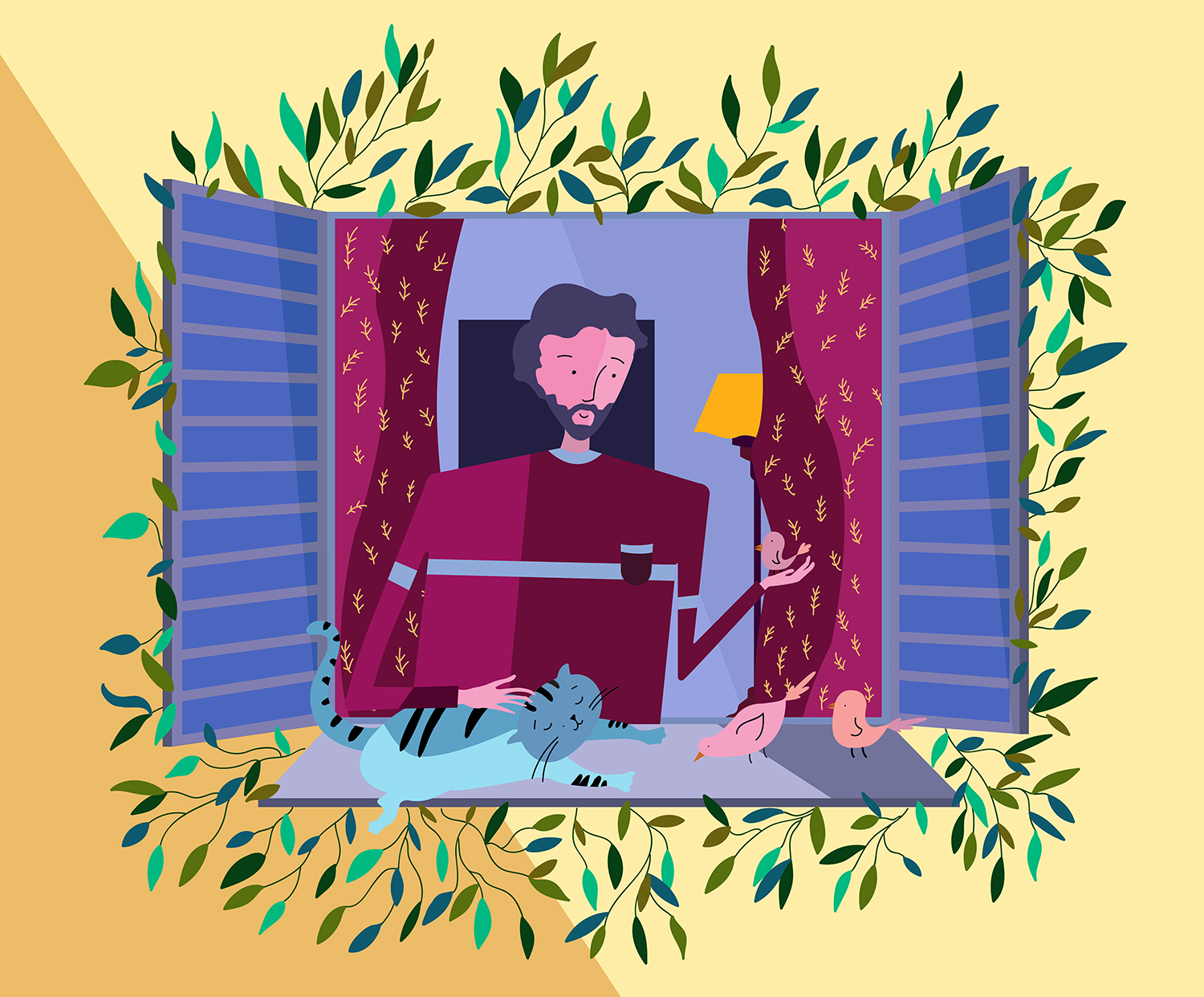 7. Where did you study?
In my home town, Tehran. I got my master of art in illustration at Tehran university.
8. Where do you see yourself in five years?
I hope I will be an illustrator who can play an important role in the field of art.
9. What about in ten?
I very much want to work with some awesome writers to learn how to write in order to be the author and the illustrator of my book at the same time. This is my long term goal in life.
10. What do you hope to achieve with your art?
Although this answer is somehow cliché, but I really want to make all the children laugh. I really want to see that beautiful smile on their faces.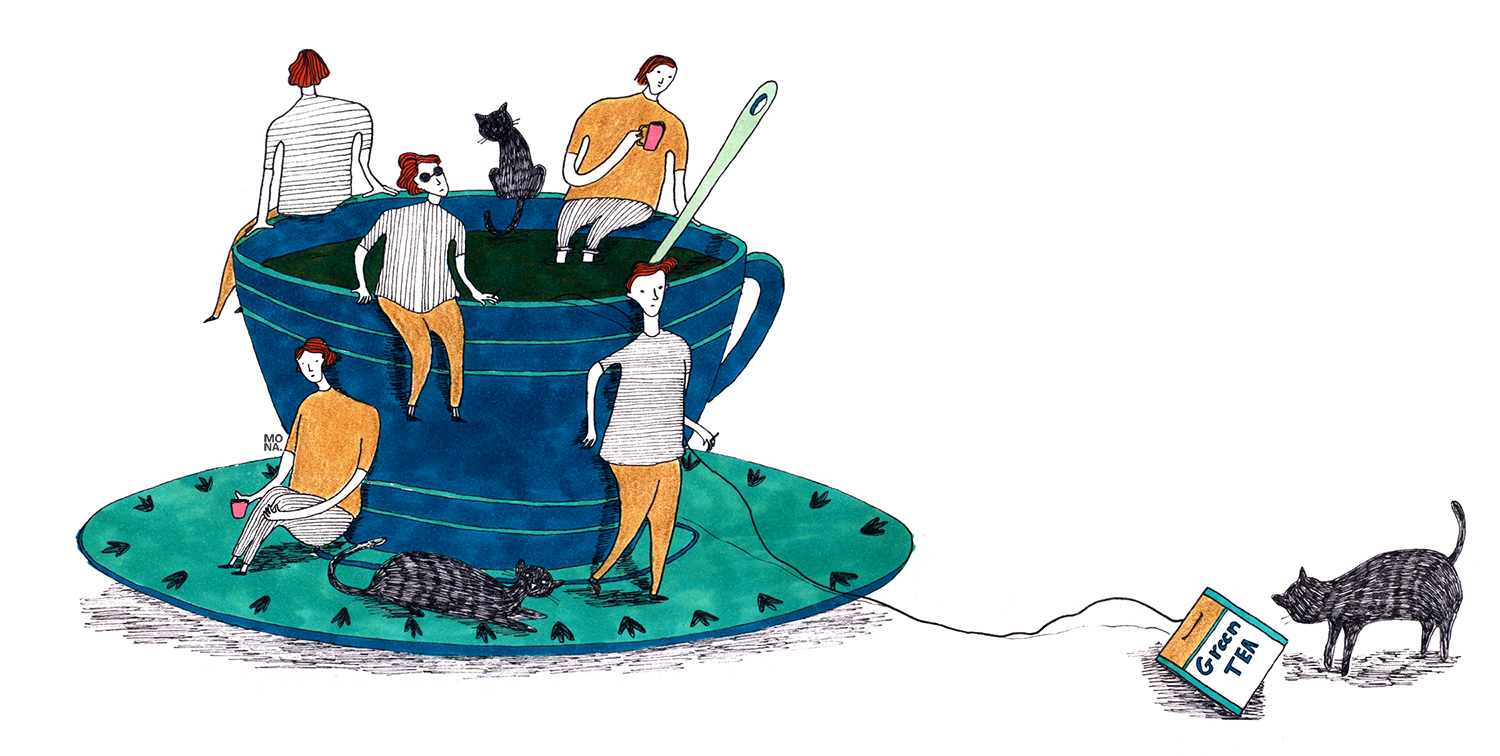 11. Now, tell us a little more about you as a person: what is your favourite food?
Lasagne for sure!
12. Favourite book?
I prefer to name the authors : Haroki Murakami, Tennessee Williams, Éric-Emmanuel Schmitt, Neil Simon, Yasmina Reza
13. Favourite genre of music?
I usually listen to all kinds of music no matter what the genre is. This is the song itself which is important.
14. What are your hobbies?
Gardening, going to theater and going to theater and going to theater!
15. If you weren't an artist, what would you be?
A gardener with a very nice green house.