Instagram:
@moniqueaimee
Website:
www.moniqueaimee.com
1. What's your story? Where are you from?
I'm an illustrator and lettering artist originally from Connecticut. I went to school in Boston and consider that my creative community homebase. However, for the past couple of years I've mostly lived abroad in Melbourne, Australia and currently live with my partner in Tokyo.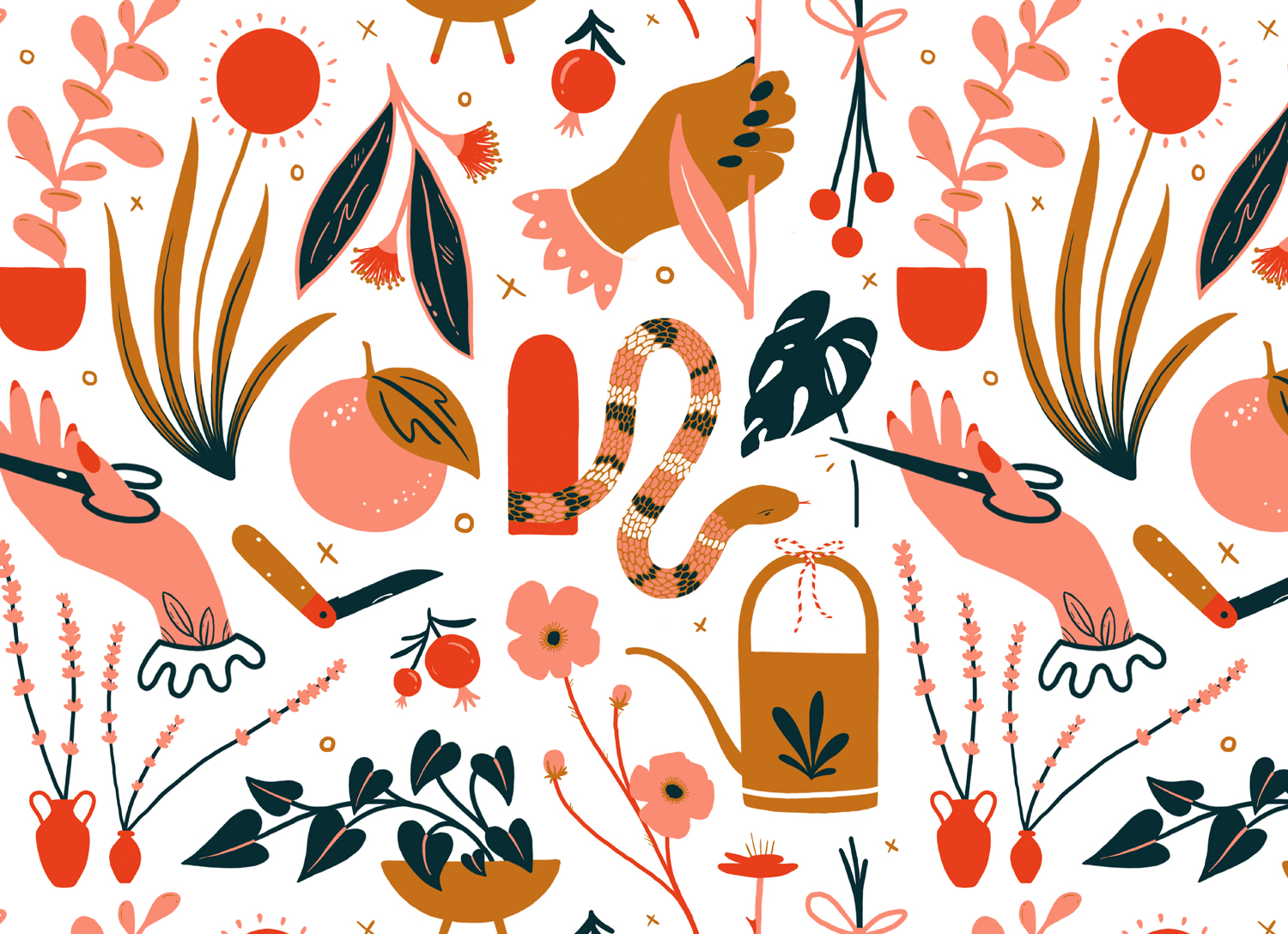 2. Tell us about your aesthetic.
I use a mix of lettering and illustration in my work. I like to use a variety of lettering styles like Spencerian script, blackletter, brush script, block letters, etc. Lately, I've been enjoying a brighter color palette with hot red, pink, and ochre - balanced out with shades of teal. I feel like I've found my personal color palette after years of experimentation! I've been told that I have a recognizable style, however, I'm still continuing to narrow that down and really define my aesthetic.
3. What is your favourite medium and why?
I really enjoy any chance I get to paint! I recently finished up a 10 x 20 ft mural - it was a ton of work but my most rewarding project to date. That said, I do really love drawing on the iPad. It has sped up my process tremendously! I also like that I can easily take it anywhere and it's not messy.
4. What is your artistic process like?
I like brainstorming for a day (time allowing) if it's a bigger project that will involve a more complicated layout. I'll pull up reference images and do some research on the topic. Sometimes I get projects that are very specific and clear and I can just jump right into them. I'll do a few sketches on my iPad with Procreate. The iPad makes that process so much easier - no tedious erasing! I also will take a couple of coffee breaks in between sketching - I think it's important to step away from work and come back to it with fresh eyes. While working, I like to listen to music or true crime podcasts.
5. Who and/or what inspires your work?
The lettering community I've found through Instagram has been one of the most valuable and inspiring resources. I love seeing other artists killing it! It makes me want to do better and work harder. Travel has also been a big inspiration to my work over the last few years. It has forced me out of my comfort zone and let me experience new places and cultures.
6. What role does art play in your life? How does it change the way you view the world?
Art has given me so many opportunities! It means I can work anywhere in the world. It also means I can find community wherever I go - I love meeting up with local lettering artists when I'm in a new city. I've found some incredible friends by doing that.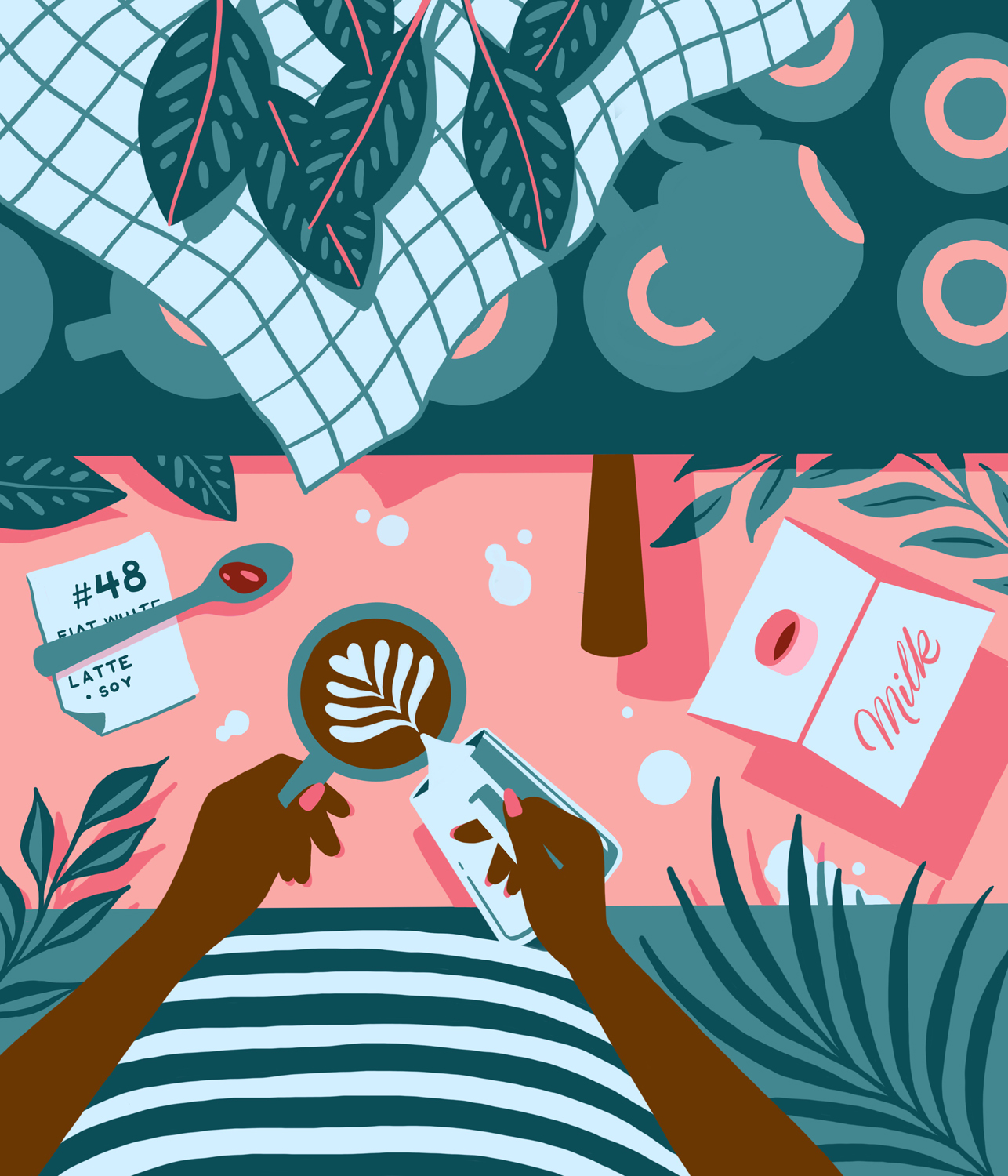 7. Where did you study?
I studied illustration at Lesley University College of Art and Design in Boston. I then studied typography at Old School New School in Melbourne, Australia. I also like taking workshops when I get the chance or online courses. I love learning new things!
8. Where do you see yourself in five years?
Maybe a bit more settled in one location? But ideally still traveling to do murals or teach workshops.
9. What about in ten?
Yikes, I struggle to think that far in the future! But of course, I would still like to be doing illustration and lettering, just with bigger clients. And maybe have a cat.
10. What do you hope to achieve with your art?
To connect people and spread positive messages. Lettering is really great for that!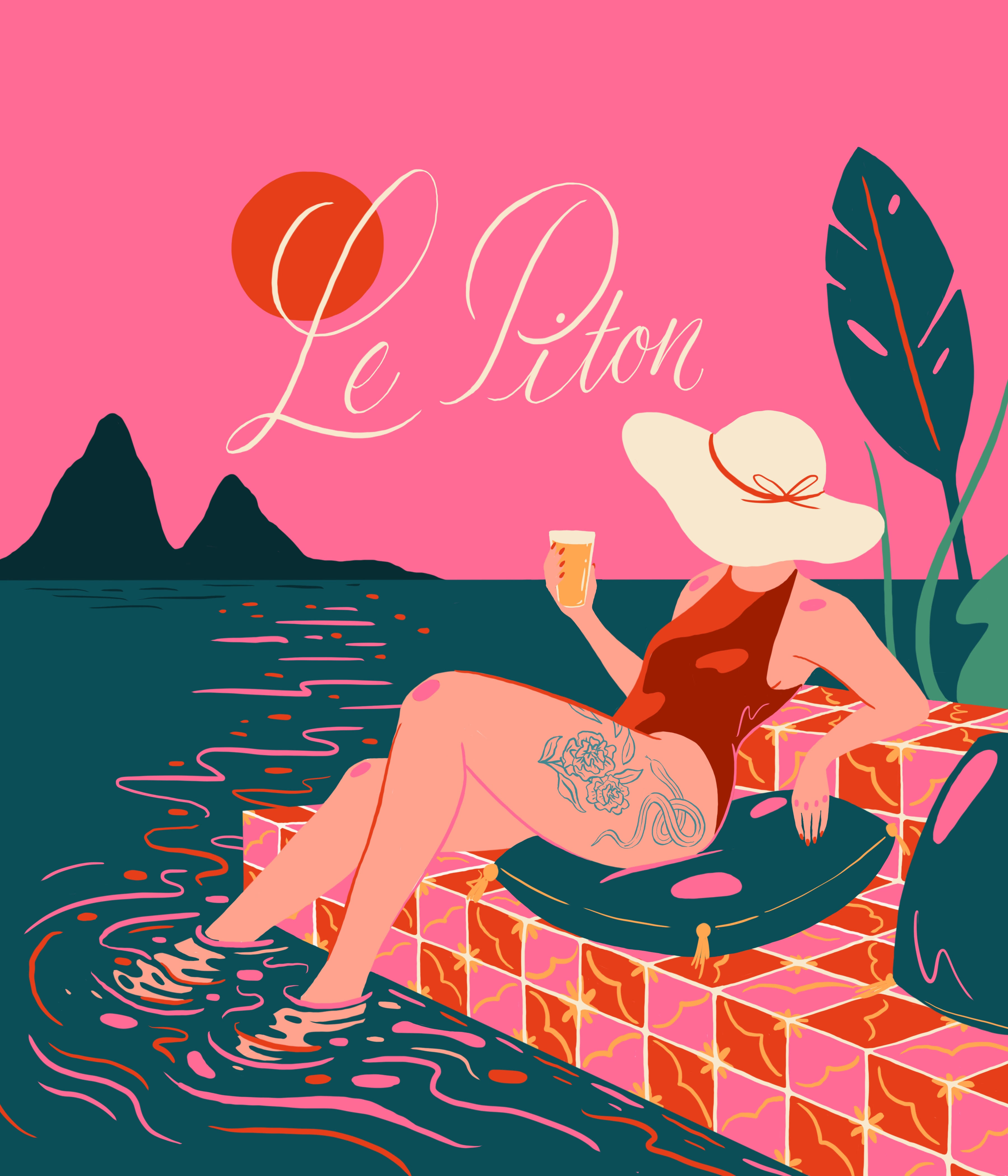 11. Now, tell us a little more about you as a person: what is your favourite food?
I have a big sweet tooth and donuts are probably my favorite. It's also something that my family (French Canadian vibes) would make in the winter, so it's special!
12. Favourite book?
I haven't been reading much lately, but I did just start reading "Spooky New England Stories" and I'm very excited about that.
13. Favourite genre of music?
I like all kinds of music but most recently I've been into relaxing, ambient music like Björn Meyer.
14. What are your hobbies?
I love hobbies! It's a great way to be creative and let loose, but without the pressure of work. Most recently I learned to use my grandmother's sewing machine and have made some clothes and felt banners. I also took a clay class and have been making pottery - which will be in my online shop eventually.
15. If you weren't an artist, what would you be?
I think I would dive into the coffee world. I was a barista for a bit in Australia and enjoyed learning to make coffee and latte art.