Instagram:
@mono__mono
Facebook:
www.facebook.com/monoxxmono
Behance:
www.behance.net/anneselling
Website:
www.mono-mono.de
Store:
www.monomono.bigcartel.com
1. What's your story? Where are you from?
I was born in Cologne, Germany and raised in a tiny village in the northern part of Germany. I currently live in Würzburg and am soon to be a freelance illustrator and graphic designer. Since I lived pretty close to animals and nature as a kid, I still adore everything living and it's a great motivation for me to travel and explore the things surrounding me – also with my pencil.
2. Tell us about your aesthetic.
I'm really into black right now and like the aesthetics of wood- or linocuts. It's the way of reduction and roughness I find pretty appealing. Besides, it is a very meditating kind of work where you are fully getting into it. Since I've done this a few times and always nearly cut my fingers off, I try to find a similar way of working within my more digital illustrations.
3. What is your favourite medium and why?
It mostly depends on what I want to draw. I use pencils or colored pencils for more expressive and intuitive things and a pen when it gets to more detailed work. Sometimes I also use watercolors for backgrounds or textures. Usually, I combine manual techniques with digital elements for elaboration or postprocessing.
4. What is your artistic process like?
Especially when I'm outside I get inspired – from textures in the concrete to a spoken word. So when an idea pops up in my mind, I usually first write it down so I can't forget it. Back at my desk I make a sketch and finalize all elements and details. Afterwards, I do all the digital stuff. I always need a theme, or image in my head for developing an illustration, so I'm pretty organized. You can say the What is definite but the How pretty intuitive.
5. Who and/or what inspires your work?
Even if I'm not religious I'm very interested in mythology and spiritual content. It's an interesting and additional explanation and views to look at the world and its context and a great source of images. Also, nature and animals are a great inspiration. Mixing them up with outer world stuff is always a good start.
6. What role does art play in your life? How does it change the way you view the world?
For me, art is always a way to look closer to something and stay curious about it. You can find it everywhere even in darker places, not without a reason death is a big deal in art history. Because it accompanied me for so long I decided to make a living out of it, so it's also the main motivation to get better and better.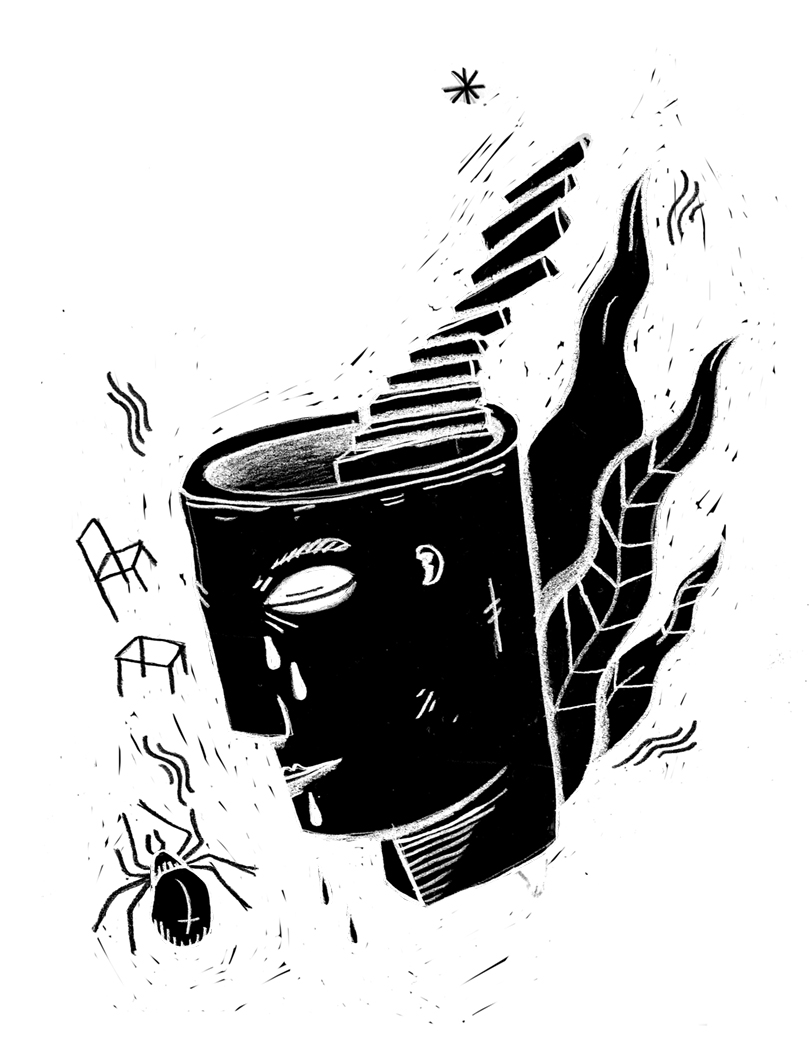 7. Where did you study?
I studied communications design in the fields of Graphic Design and Illustration at the faculty of applied science in Würzburg, Germany.
8. Where do you see yourself in five years? Working in an agency?
Since I'm freelancing from next month on, hopefully as an established Illustrator in my own little studio with a lot of space for experimenting, making things dirty and a bunch of inspirational people around me to work with.
9. What about in ten?
Time will tell and I'm pretty open to it. I'm not the planning type. But I have this vague wish of a house with a big garden and workshops for several cool artists. Like a hippie commune for artists. So, whatever happens, I hope I'm still happy with what I'm doing.
10. What do you hope to achieve with your art?
I want to tell stories and try to provide a different view for the people who look at my art. For me personally, it is about making progress in what I do and no standstill of development.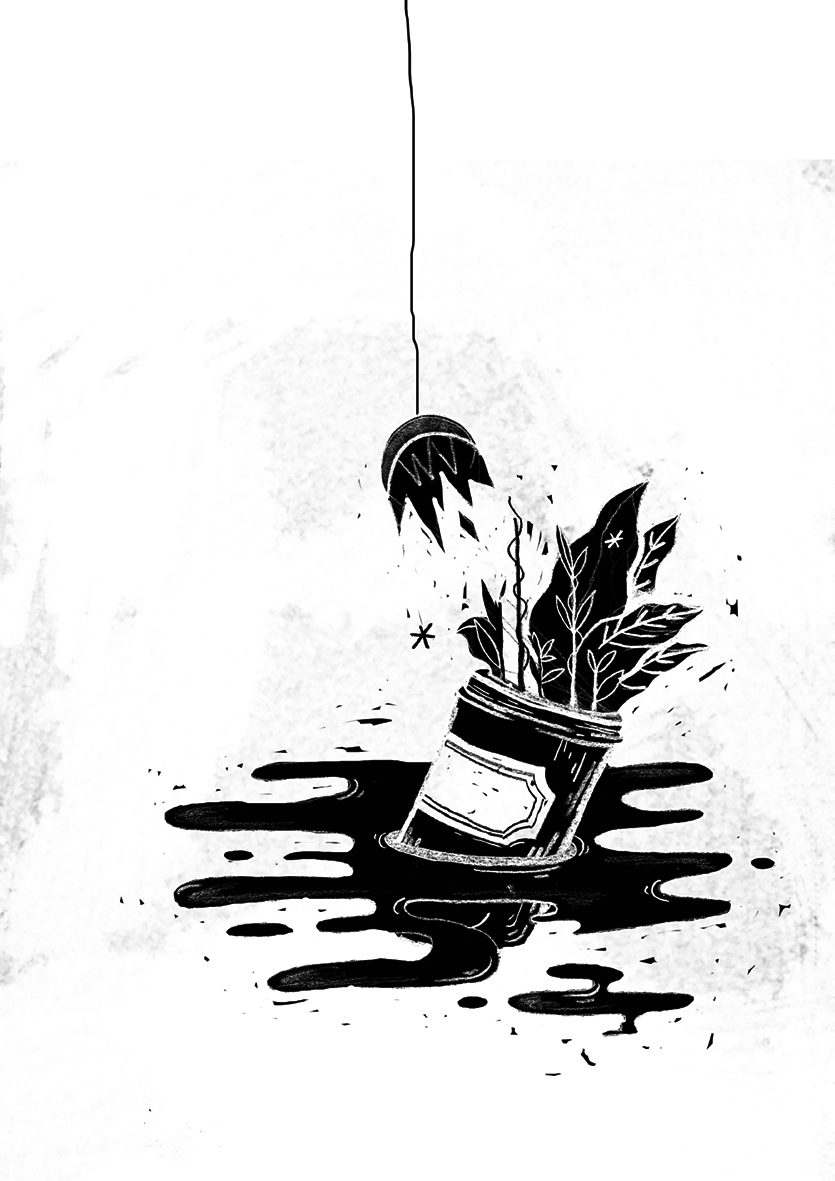 11. Now, tell us a little more about you as a person: what is your favourite food?
If I can name coffee as food. That's it. But honestly pretty much everything. I'm always into trying new dishes I've never tasted before. But also the good old fashioned home cooking. Also, I'm a great sweet tooth.
12. Favourite book?
I can't name a single book, but my all-time favorite author is Max Goldt, a german columnist. I'm also pretty into utopian/dystopian novels.
13. Favourite genre of music?
These days it's mostly blues-based music with a touch of garage and trash.
14. What are your hobbies?
Besides drawing I love to go hiking. Not a very sporty kind of hiking but wandering around and explore. Since I always sit on my desk I recently established rock climbing as a great way to train my lazy bones.
15. If you weren't an artist, what would you be?
Because I love animals, either I would be a zookeeper, even if I don't like zoos, or a conservator or archaeologist.