Instagram:
@mont.souris
Dribbble:
@montsouris
Website: www.maisonmontsouris.com
1. What's your story? Where are you from?
Hi, I'm a french illustrator born and raised in Paris and known as Montsouris. This nickname comes from one of my favorite places to get inspiration, a lovely park in Paris. Salut, je fais de l'illustration sous le pseudo de montsouris. Je vis à Paris, ville où j'ai grandi et ce surnom vient d'un charmant parc où j'ai passé beaucoup de temps.
2. Tell us about your aesthetic.
I create small and colorful illustrations, assembled as if they were puzzles. It's a playful and nostalgic moment, and I try to juggle several ideas/concepts as often as possible. Je fais des petites illustrations colorées que je monte comme on assemblerait un puzzle, c'est un moment ludique et nostalgique. Je suis contente lorsque je trouve l'occasion de jongler avec plusieurs idées.
3. What is your favourite medium and why?
Most of my works are digital, so I adapted my way of working, now I use a Wacom Cintiq Pro (with a screen) which allows me to work faster. Je me suis adaptée à un travail digital, aujourd'hui j'utilise une Wacom Cintiq Pro à écran qui me permet d'être plus rapide.
4. What is your artistic process like?
First, there's a research stage for iconography sources for each new project, next to my ideas incubator that I fill every time I see something fresh and inspirational. Then I quickly get to work, and first and foremost I try to have as much fun and freedom as possible while respecting project constraints. Au départ, il y a toujours une petite phase de recherches iconographiques sur le nouveau projet, en face, il y a ma pépinière d'idées et d'inspirations que je cultive au jour le jour. Assez rapidement, je me lance dans l'illustration. J'essaie de m'amuser et prendre autant de liberté que possible tout en respectant les contraintes, c'est un bel exercice.
5. Who and/or what inspires your work?
I am extremely sensible to lexical details I can hear around, in a Michel Gondry's movie, in a poem by Robert Desnos or in an episode of « Hey Arnold ! » for instance. Je suis sensible à des détails de vocabulaire que je peux entendre par exemple ici dans un film de Michel Gondry, ou là dans un poème de Robert Desnos ou encore dans un épisode d'un dessin animé comme « Hey Arnolds ».
6. What role does art play in your life? How does it change the way you view the world?
I was a very shy kid and drawing was the only way to communicate with other people. Perhaps I don't want to grow up too fast. Enfant j'étais très timide, dessiner était mon moyen de communiquer avec les autres. Peut-être que je ne veux pas grandir trop vite car c'est un peu ce que je reproduis dans mon travail.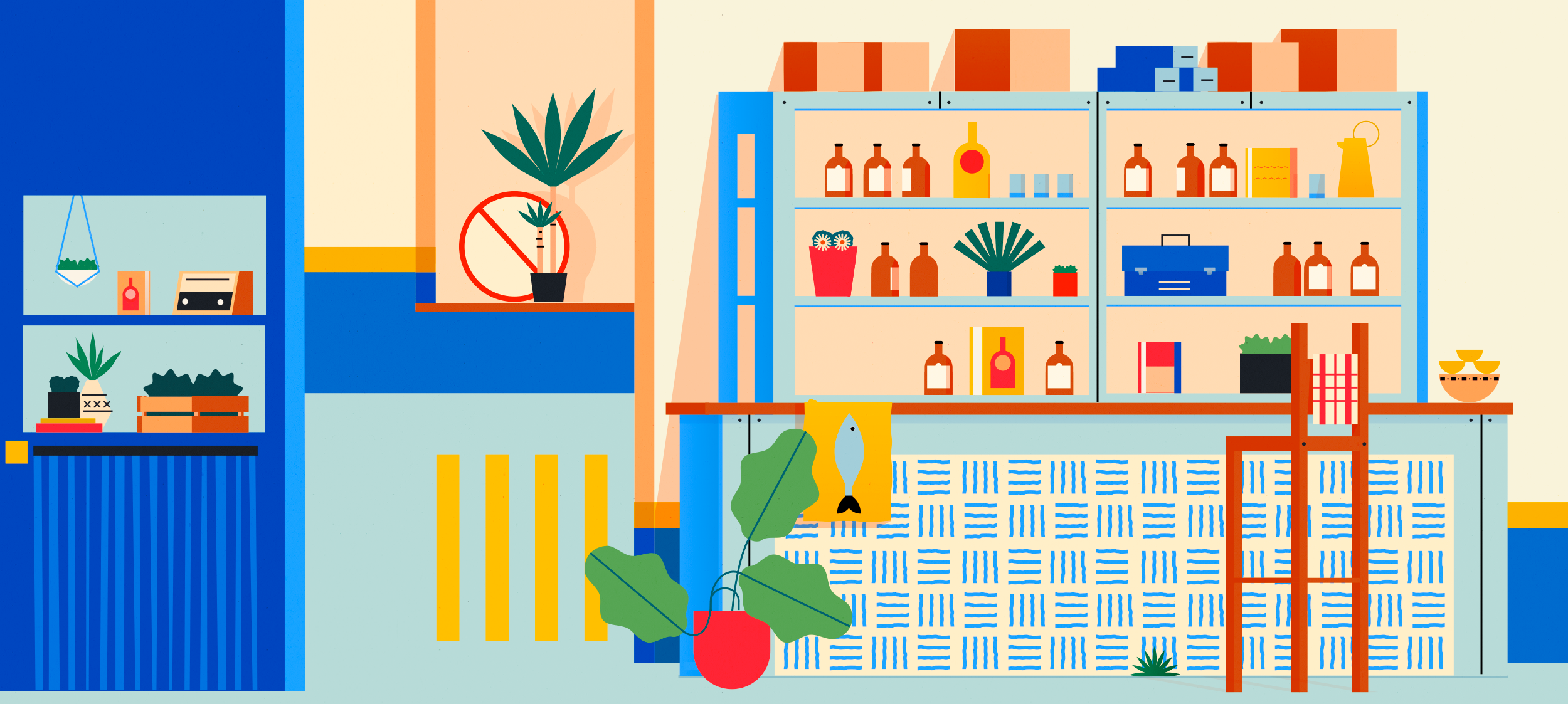 7. Where did you study?
I graduated with a master's in corporate design from ECV Paris. J'ai fait un master corporate à l'ECV Paris.
8. Where do you see yourself in five years?
My drawings + exciting projects + nice people + fun things to learn Mes dessins + projets chouettes + gens sympas + apprendre des choses
9. What about in ten?
My drawings + exciting projects + nice people + fun things to learn + fun things to give. Mes dessins + projets chouettes + gens sympas + apprendre des choses + transmettre des choses.
10. What do you hope to achieve with your art?
Bring you back to the schoolyard :) C'est toujours l'heure de récrée :)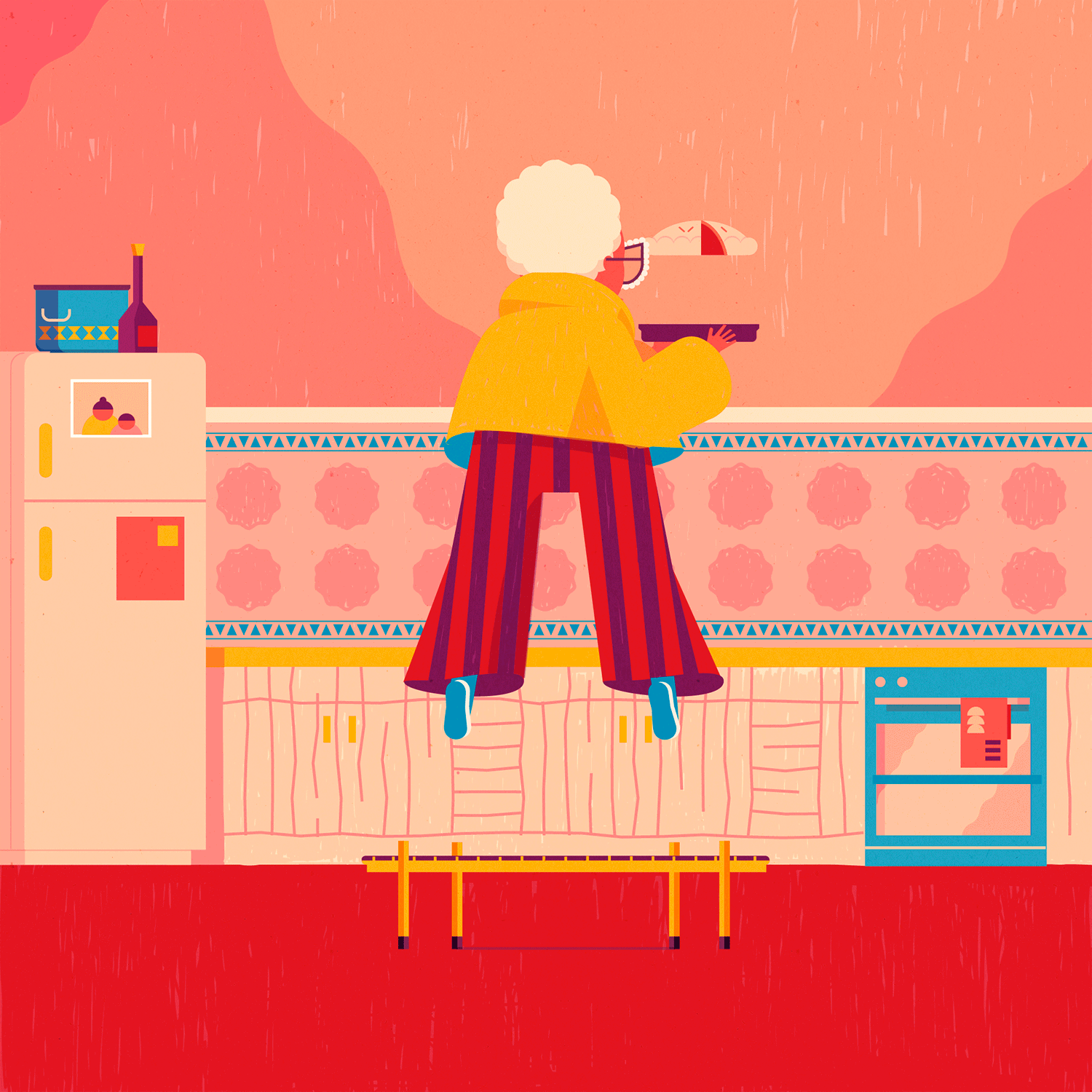 11. Now, tell us a little more about you as a person: what is your favourite food?
Sandwiches, yes, sandwiches. Les sandwichs - oui oui.
12. Favourite book?
Any Georges Perec's one will be great! I really enjoy the way he builds his storylines at the service of the writing. N'importe quel Georges Perec, ça ira. Son esprit de schéma qu'il met en place au service de l'écriture est incroyable.
13. Favourite genre of music?
Compact Cassette by David Dean Burkhart or YouTube channel I'm a cyborg but that's ok - awesome tracks and good vibes. La compact cassette de David Dean Burkhart ou la chaîne YouTube de I'm a cyborg but that's ok - c'est super et c'est un bon mix de sons que j'aime.
14. What are your hobbies?
YouTube, some DIY home decor, inventing new codes to communicate and play with my friends. Youtube, crafter des choses DIY en déco, inventer des codes spéciaux pour communiquer et jouer avec mes amis.
15. If you weren't an artist, what would you be?
A scriptwriter. Une scénariste