Instagram:
@moody_illustrations
1. What's your story? Where are you from?
Hi, my name is Karen. I am 24 years old. I'm a graphic designer and Illustrator at the best company - Tombow USA. I currently reside in Buford, GA with my lovely fiancée Jordan and our five cats.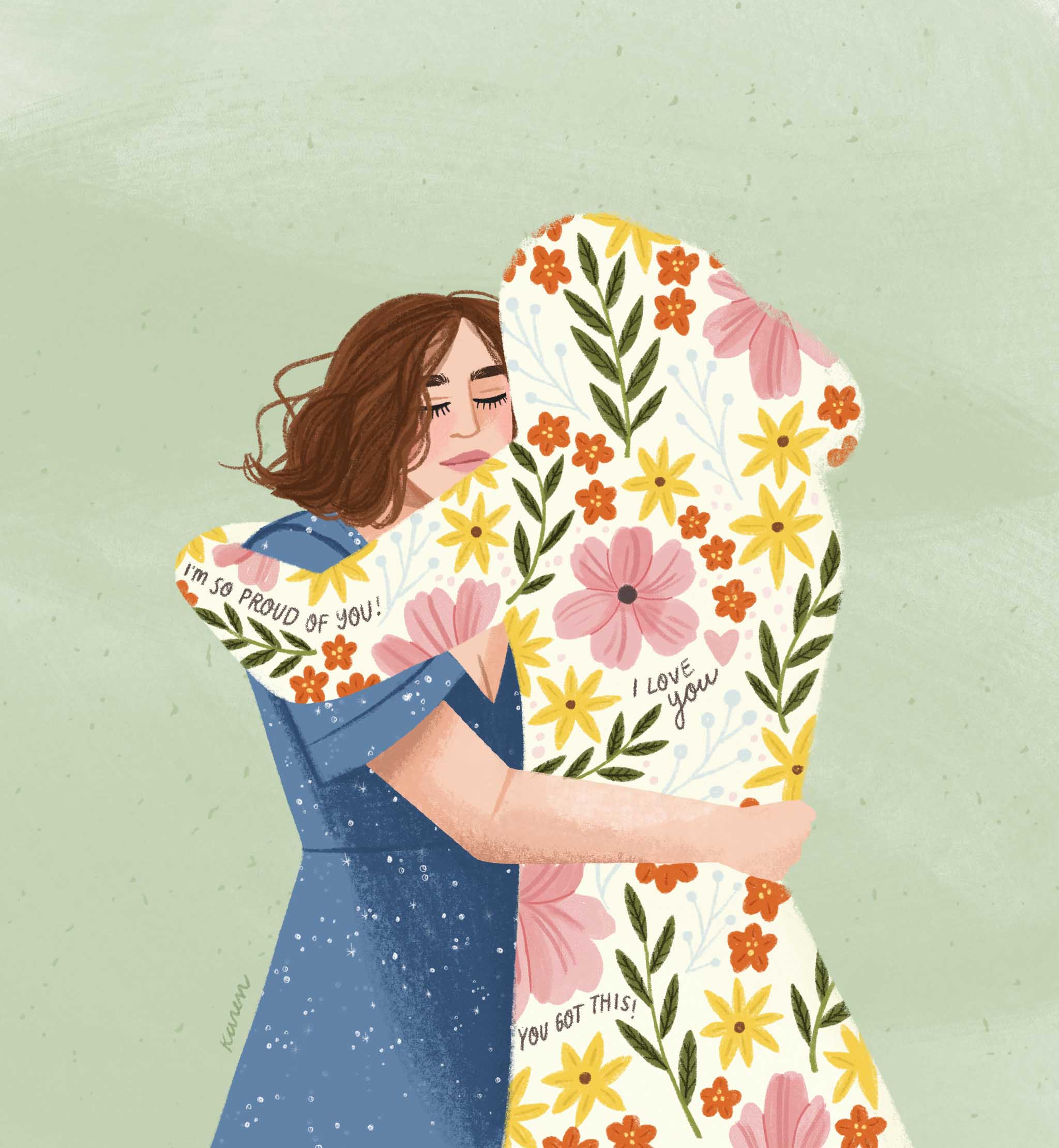 2. Tell us about your aesthetic.
Right now, I'm focused on self-care, and I think it's reflected in my work. I like to illustrate common everyday moments, but with a positive and happy reflection. Kind of like sharing the beauty in the everyday. I love using saturated colors and including lots of textures! For colors, I usually gravitate towards green, pink, and blue.
3. What is your favourite medium and why?
I primarily use procreate on my iPad. It's so handy and easy to travel with. And I love the freedom it comes with, endless colors and textures with a single stylus. 
For traditional medium, I love using watercolors for the textures and vibrancy they produce. Also, they're easy to travel with, which is perfect for plein air watercolor painting. 
Recently, I've been using Tombow's Dual Brush Pens a lot. I like using them for both watercolor and marker techniques, and then overlaying ink or color pencil. They're very versatile.
4. What is your artistic process like?
It all starts in my sketchbook. I try to sketch daily; it's become a sort of ritual for me. Sometimes I just doodle whatever comes to mind, or I use prompts and challenges from Instagram. It gets the creative ball rolling for me. In this part of the process, I try not to reference anything, that way I'm not tied down to a specific pose or shape. 
Once I have a solid idea and sketch, I start my inspiration journey on Pinterest. I mostly look for outfits, color palettes, or patterns. I struggle with color a lot. Once I have a solid color palette, I tend to stick with it for a long time. That way I only have to think about colors maybe 5-6 times a year . 
Lately, I've been finalizing all artwork on procreate. It's super easy because I can create anywhere, even my couch. But eventually, I would love to have an art studio, where I can easily use watercolors and markers in my final work. 

5. Who and/or what inspires your work?
I'm portraying my memories or my feelings. So, most of my illustrations are about me in some way, especially if there's a cat! I'm also inspired by nature, I love drawing flowers, plants and landscapes. 
Some illustrators who have inspired me (there's so many!): Xuan Loc Xuan (@xuanlocxuan)
Nina Cosford (@ninacosford) Maja Tomljanovic (@majatomljanovic) Karla Alcazar (@karla_alcazar_) Eugenie Debesse (eugeniedbart)
Paco Yao (@pacoyao)
6. What role does art play in your life? How does it change the way you view the world?
For me, art has always been a creative outlet. I easily get stressed, anxious and overwhelmed at times, so it's nice to be able to focus completely on a project. 
 I'm also very thankful that I can work as a creative. At Tombow, I have two roles now. I'm a graphic designer that works on packaging projects, marketing collateral, social media graphics, and lots and lots of mockups! My second role is an illustrator! I never thought my future career would involve traditional art, so I'm extremely happy to get the best of both worlds. Working at Tombow allowed me to practice and get comfortable with my style quickly, making me into a more confident artist! Also, I have endless art supplies at my fingertips. It's the best!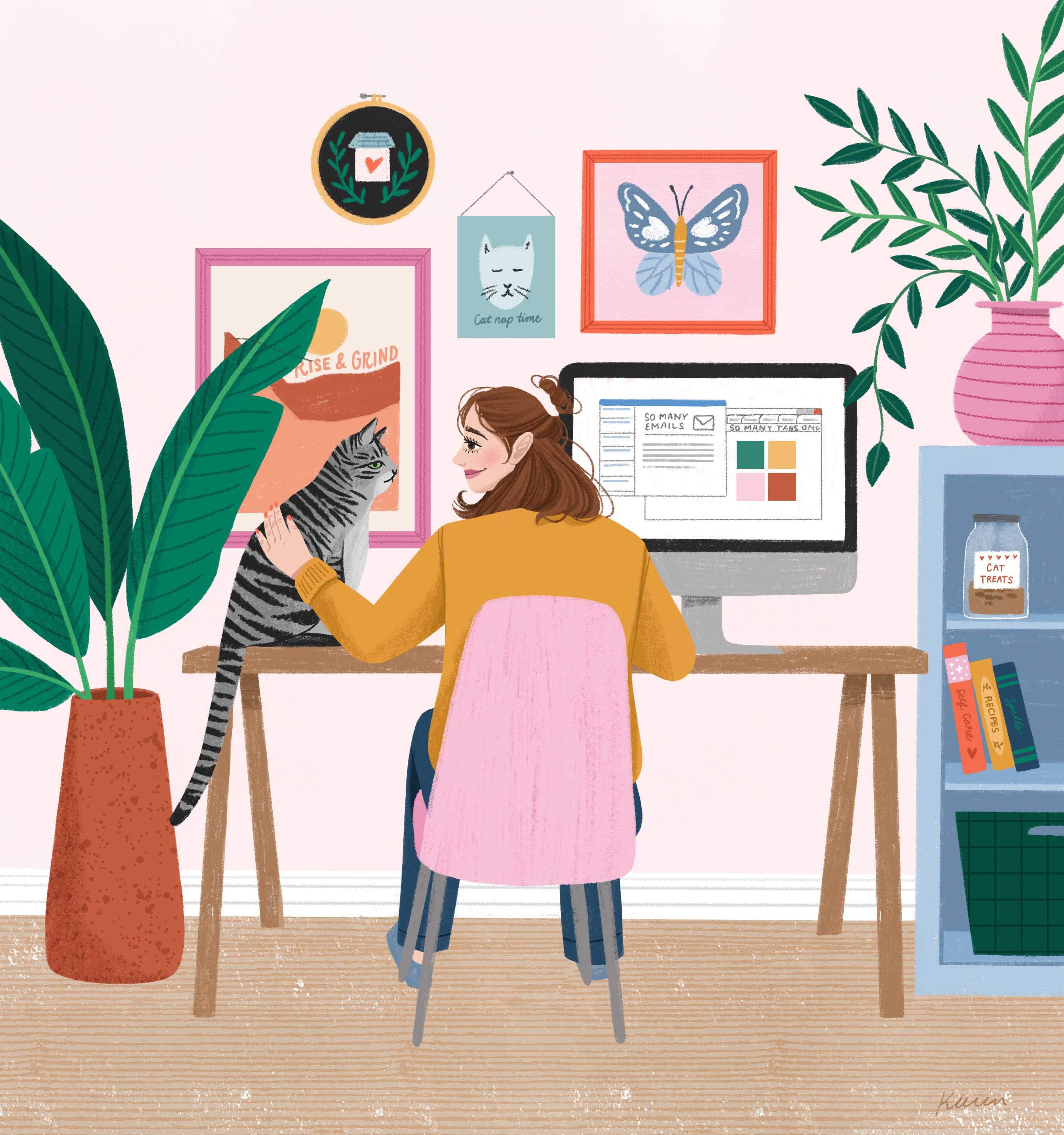 7. Where did you study?
I studied at the University of Georgia and graduated in the spring of 2019 with a bachelor's degree in Graphic Design. For my senior graduating project, for some reason, I decided to focus completely on illustration, even though it was completely new to me. Up to this point, I had taken a mixture of graphic design and fine art classes. I think I wanted my last student project to be a mix of them, hence the direction into illustration. After that, I just absolutely fell in love with it. So, for illustration, I'm mostly self-taught, other than a few Skillshare classes! 

8. Where do you see yourself in five years?
Hmm. I always struggle with these questions. In five years, I see myself thriving at my job. I've fully adapted to a balanced work/life schedule. I have my own art studio, and I'm creating lots of fun stuff! 

9. What about in ten?
In ten years, I think it'd be cool to have my illustration work in a published book or magazine. I will also have adopted a few more cats, earning me the status of "Crazy AMAZING Cat Lady". It'd be cool to travel the world and paint what I see, so maybe something like that.
10. What do you hope to achieve with your art?
Just what I am doing now, creating for me. And hopefully by creating for the fun of it, I can inspire others to do the same.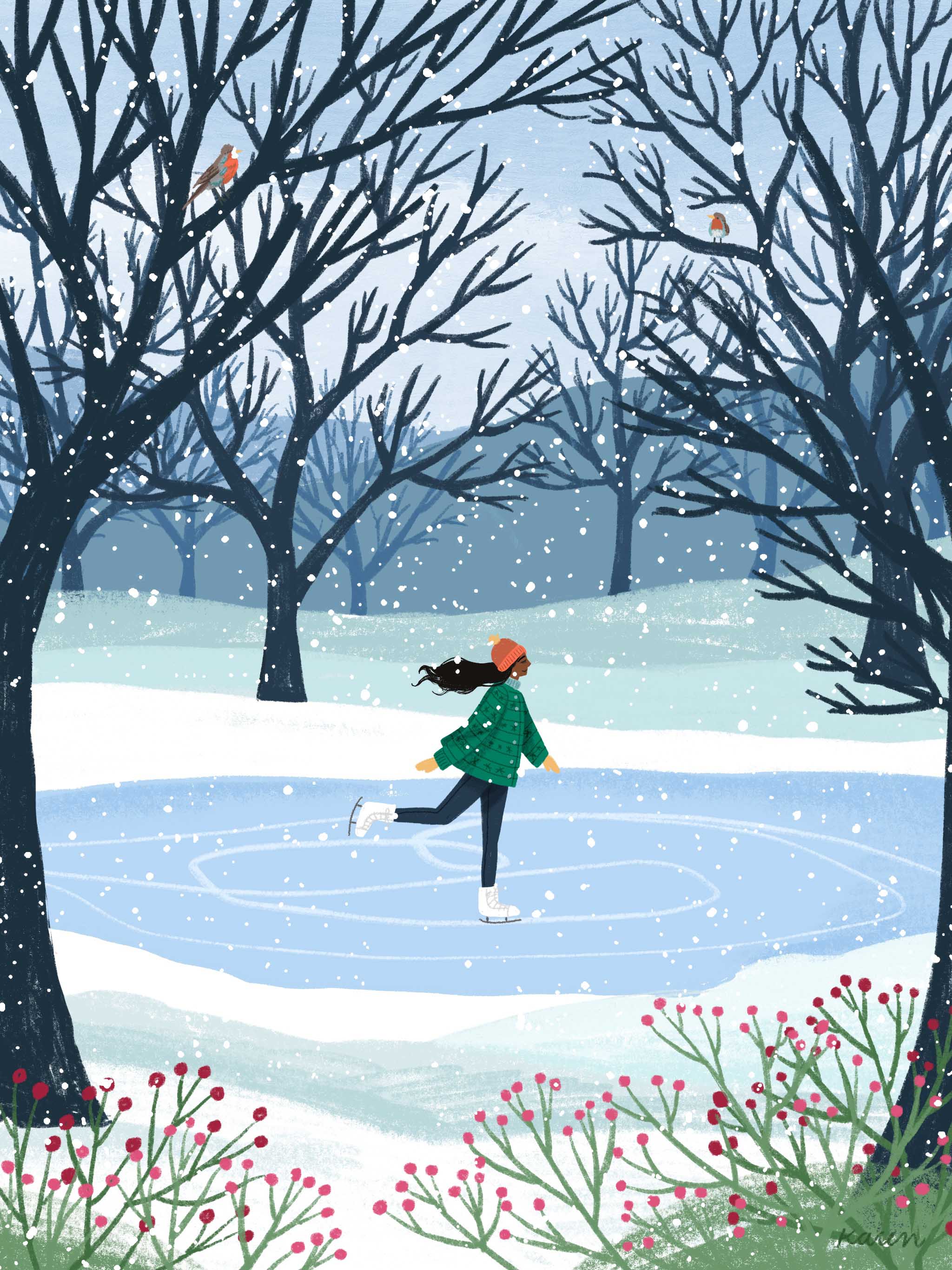 11. Now, tell us a little more about you as a person: what is your favourite food?
Ahh there's so many. Some of my favorite foods include: 
Jordan's curry and a side of rice (my fiancée cooks for me)
Jordan's vanilla cake
My mom's kimbap (my mom is Korean, her Korean food is the best!!) 
I love Italian food. I went to Italy one summer for school, and that was the best pasta I've ever eaten. Like literally a whole summer full of carbs, I couldn't get enough. Also, the best gelato ever.
12. Favourite book?
I don't have a favorite book, but I love reading mystery/thrillers.
A few books I've read recently and would recommend:
The Woman in the Window by A.J. Finn. This book is super intense. In Five Years by Rebecca Serle. A short read but a good one. Local Woman Missing by Mary Kubica. This book took me for a trip!
13. Favourite genre of music?
According to my Spotify wrapped: K-pop, modern rock, and indie folk. My main artists that I absolutely must see in concert are: BTS, Of Monsters and Men, and the Killers. Right now, I'm currently obsessed with Florence + The Machine.
14. What are your hobbies?
I love reading, traveling, and eating super good food. I also love playing League of Legends, Animal Crossing, and Zelda. And I enjoy playing board games!
15. If you weren't an artist, what would you be?
I think I'd be either a teacher or a librarian. I'm leaning toward librarian because it'd be awesome to have an endless supply of books to read.