Instagram:
@morganramberg
Tumblr:
morganramberg.tumblr.com
Behance:
www.behance.net/morgandesign
1. What's your story? Where are you from?
I grew up on the Southside of Chicago, and stayed here after school. I love this city and think it's a great place for artists to make a life for themselves. Right now I live and work out of my home studio on the Northside.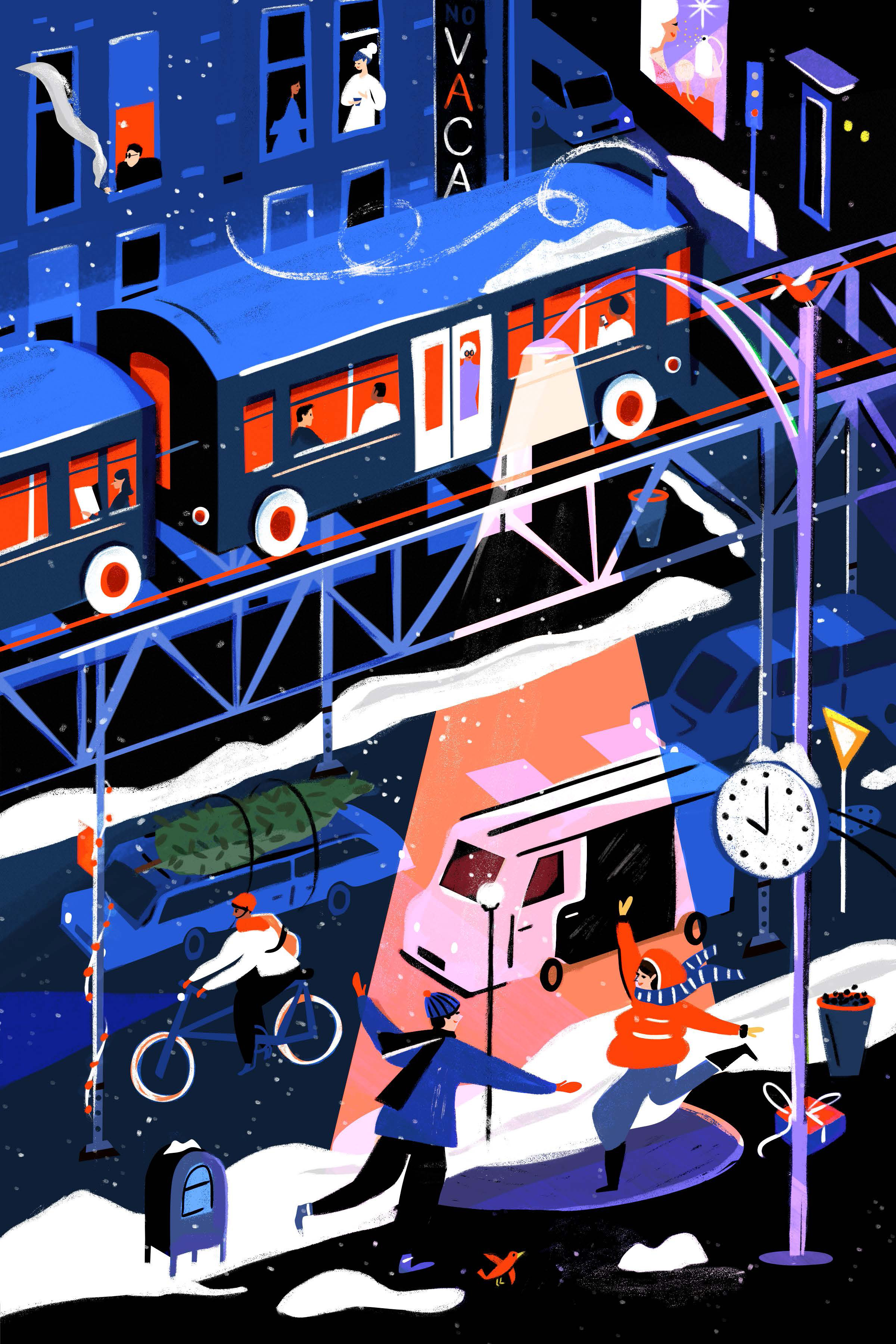 2. Tell us about your aesthetic.
I'm interested in pattern and texture, and my illustrations tend reflect those principles. The actual aesthetic can range from something that looks hand drawn and pencil-y, to something super digital looking and sharp, but I'm always trying to incorporate those fundamentals.
3. What is your favourite medium and why?
I work completely digitally now, and use a Wacom Tablet. I went to school to study graphic design, and got super comfortable working in this space. It's fast, and not very messy if you don't mind working in 1000+ layers in Photoshop. Sometimes I'll make a texture from hand and scan it in, but I find more and more that I can replicate anything on the computer.
4. What is your artistic process like?
So many hours looking at retro-inspired Pinterest boards. I do a lot of visual research, next I sketch, and then I get going on a final in Photoshop. I'm not the kind of artist who feels comfortable going about my day or procrastinating waiting for inspiration to strike. It's work, not magic!
5. Who and/or what inspires your work?
A lot of times I get inspired walking around my neighborhood and looking into shop windows. There are some great arts and antique shops where I live, and the owners arrange their goods in really fun ways. I worked on a piece for Northwestern University's Insight mag recently that features beer glasses and Russian domes overlapping. I actually got the idea for the composition based on an old chess set I saw in store window, where the pieces were grouped tightly together on top. You never know I guess!
6. What role does art play in your life? How does it change the way you view the world?
It gives me purpose. I haven't always known that I wanted to be an illustrator, but I knew I had to find something that I could completely engage with and have ownership of. Art changes the way I view the world because I can see my illustration, and other artists work, existing in it. The work I make might be in a store, in a magazine, or on the side of a bus. It's a very small and possibly neutral change you make in the world, but it's nice knowing that the result of your labor is not insidious.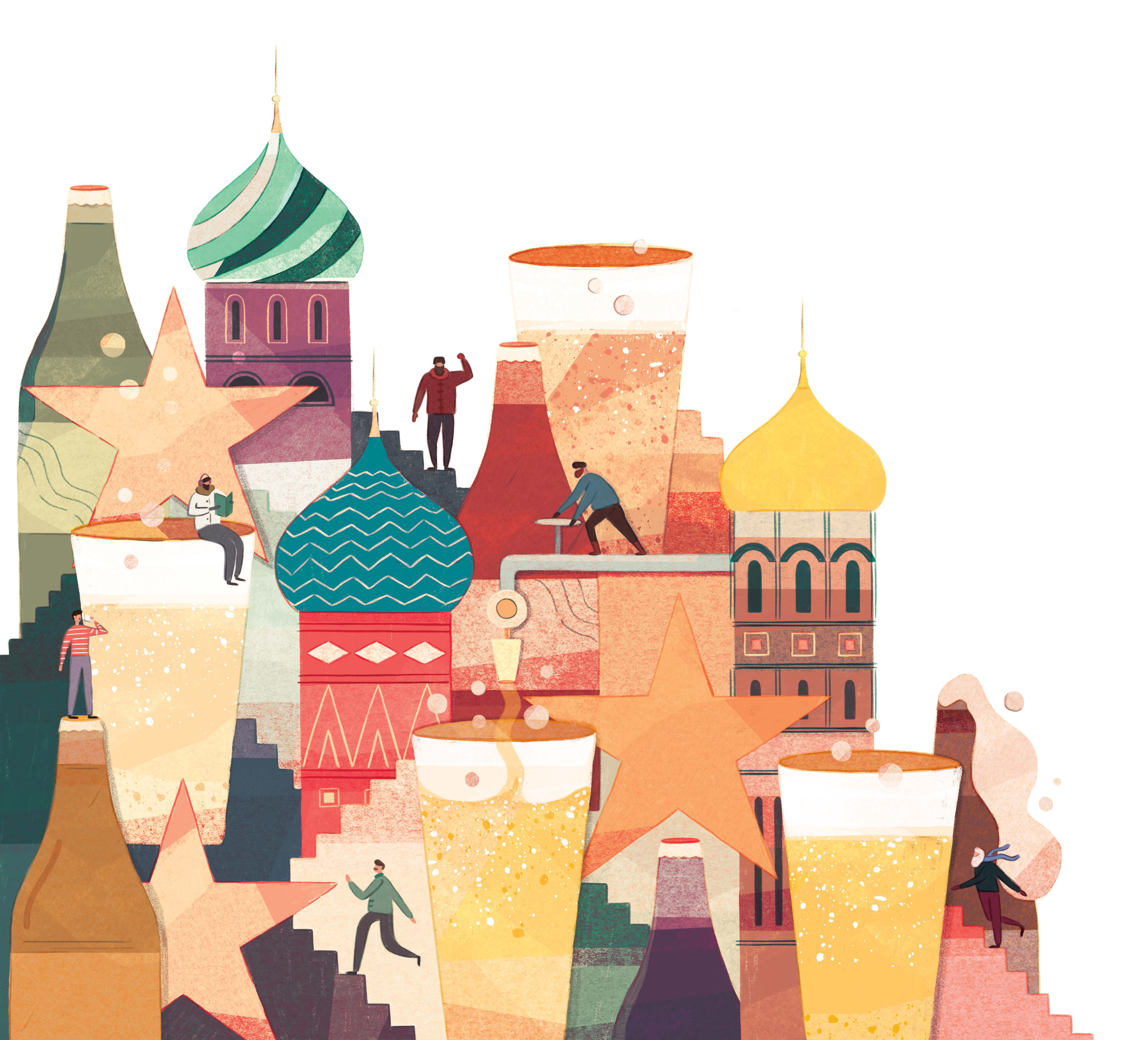 7. Where did you study?
I studied Visual Communication at Loyola University Chicago.
8. Where do you see yourself in five years? Working in an agency?
I hope I'm still a self-employed illustrator. I'd like to have a comic book published by then.
9. What about in ten?
Maybe teaching at an art school? They just let you do that at some point, right?
10. What do you hope to achieve with your art?
I really hope I can look at the work I'm creating now in a few years, and think to myself, "I don't hate that!" I'm not too concerned with achievement, as long as I'm working and having an okay time of it.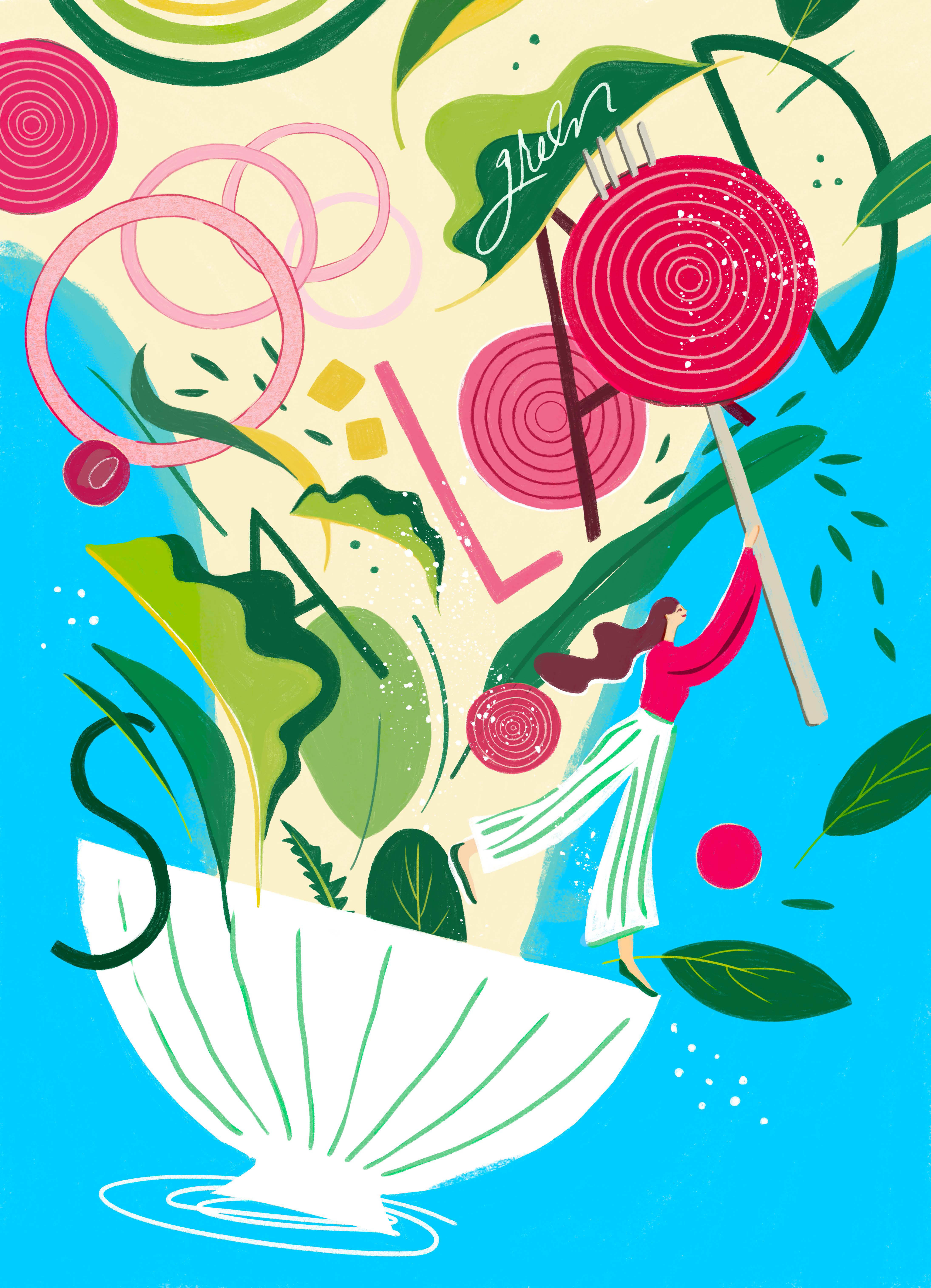 11. Now, tell us a little more about you as a person: what is your favourite food?
I like Hot and Sour soup.
12. Favourite book?
Hard-Boiled Wonderland and the End of the World by Haruki Murakami. I also love Guy Delisle's Graphic Novels - Pyongyang, Burma Chronicles, and Jerusalem.
13. Favourite genre of music?
Especially when I'm working, it's lots of Kanye, lots of Wu-Tang, and lots of Interpol.
14. What are your hobbies?
I like walking. I feel like I should get a dog so I look more intentional and less weird.
15. If you weren't an artist, what would you be?
An anthropologist or a chef maybe? Honestly, the proudest I've ever been of myself was in high school working the Burger King drive-thru solo. I'd open up a franchise so I could do that all day.