Instagram:
@morgansketch
Twitter:
@artofmorgan
Facebook:
www.facebook.com/artofmorganhuff
Tumblr:
morgansketch.tumblr.com
1. What's your story? Where are you from?
My name is Morgan and I am from a small town in California where I was born and raised. I am a children's book illustrator through and through! I have a soft spot for nostalgia and childhood as well as animals (especially dogs!). I am currently finishing up University and taking everything day by day.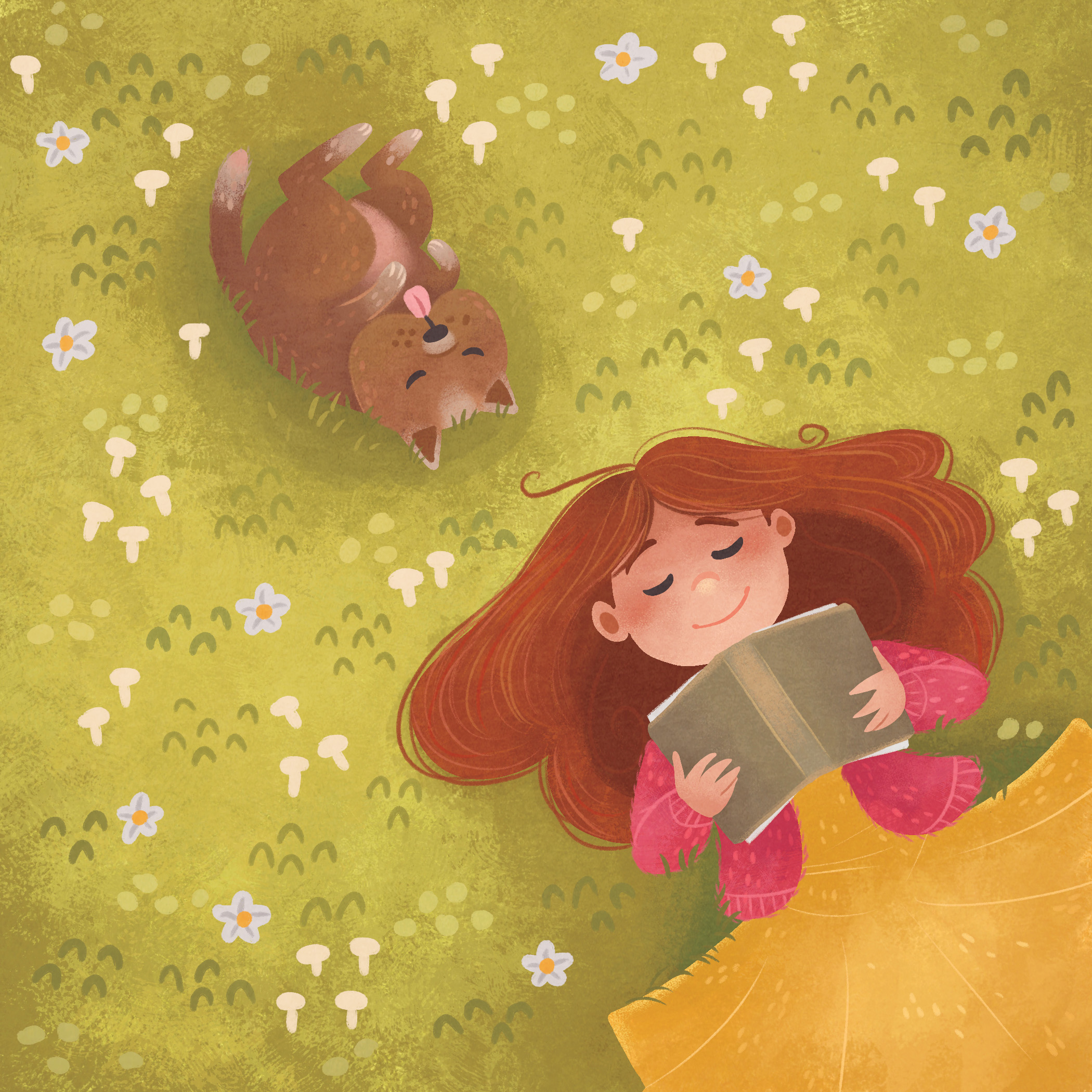 2. Tell us about your aesthetic.
My aesthetic is some combination of nostalgia, nature, and those simple unnoticed moments of life that have so much beauty to them. Moments like when the sun filters through the trees, stepping on crunchy leaves, sounds of cicadas chirping in the summer, hearing the rain hit windows, coming home to happy dogs after long days, sipping a warm cup of tea, being with loved ones…I could honesty go on and on! I guess to sum it up, it would be the very sweet and tender moments of life.
3. What is your favourite medium and why?
I honestly could not pick! I am primarily a digital artist but gosh I just love using watercolor especially when I need a break from digital.
4. What is your artistic process like?
An idea or moment comes to me in my mind and I instantly start sketching it and add colors and go from there. Its very simplified as I am too excited to start coloring. For larger projects, such as client work, I always make my sketches clearer and more detailed and sometimes will do different thumbnails in my sketchbook.
5. Who and/or what inspires your work?
There are so many things! Nature is an obvious answer, but I am also inspired by so many of the amazing artists I follow on social media- they are so talented!
6. What role does art play in your life? How does it change the way you view the world?
As an art student and illustrator, it plays a huge role. Most of my day consists of making or viewing art. It makes see the world from an artist/design perspective like I always think to myself when I am outside how lovely a composition would be to draw or admiring the colors out and about, and noticing the different colors of the sun and sky throughout the day.
7. Where did you study?
I will be getting my Bachelors of Fine Arts with a focus in illustration in about three months from a little non-art University in California. My art department is very small which has it's pros and cons.
8. Where do you see yourself in five years? Working in an agency?
I hope to be illustrating a ton of children's books and traveling and all that good stuff! Oh and have some dogs. I already am represented by Bright Agency which has been absolutely amazing so far!
9. What about in ten?
Hmm..I'm not sure. Definitely still doing art among other awesome things.
10. What do you hope to achieve with your art?
I hope to bring joy to others when they see my art. I want people to be transported to world similar to our own but where there are only good things and all animals and the world is cared for.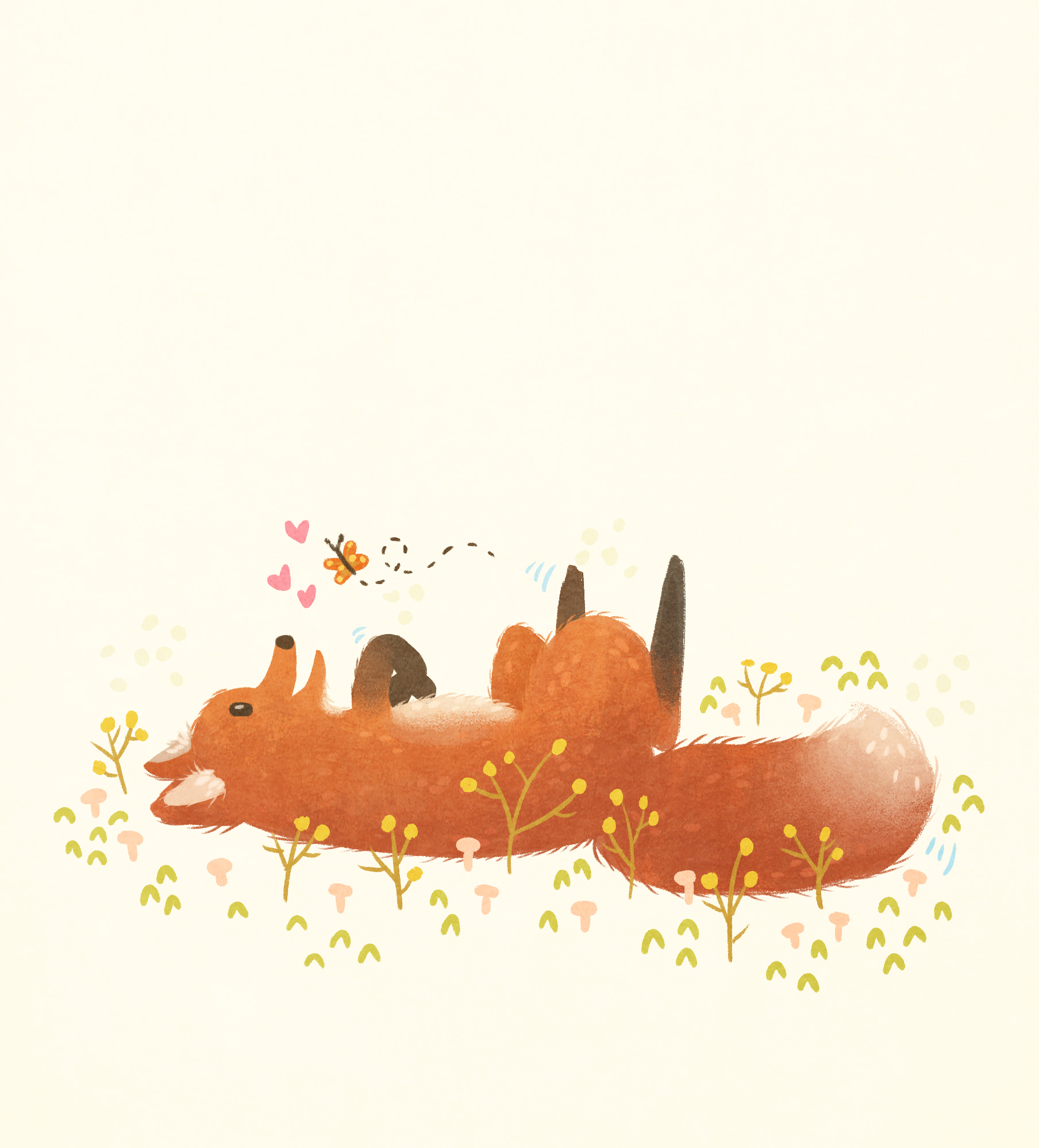 11. Now, tell us a little more about you as a person: what is your favourite food?
I really could not pick one but I love homemade food! Homemade Mac'n'Cheese, pasta, pizza, anything with cheese, cake, etc
12. Favourite book?
The Harry Potter series- I am a diehard fan! Also love the Lord of the Rings series, The Book Thief, Silver Linings Playbook, and many, many children books.
13. Favourite genre of music?
I do not have a favorite genre as I listen to many genres. If you browsed through my Spotify, you would find a lot of indie folk, Disney music, Broadway, K-pop, and throwback songs from the 90's/2000's.
14. What are your hobbies?
This is such a difficult question for an artist as art is always my default answer. When not drawing, I enjoy binge-watching TV shows, crocheting, playing Animal Crossing, and organizing my closet.
15. If you weren't an artist, what would you be?
Hm…if I didn't have art, I think I would be into gardening. That didn't work out though as I am terrified of spiders! Either that or sewing! Career wise, I would love to be a biologist or someone involved in protecting the environment and saving wildlife.