Instagram:
@moritzwienert
Website:
www.moritz-wienert.de
1. What's your story? Where are you from?
My name is Moritz. I was born in Berlin. Since I was a little kid I've always been into drawing. It all started with typical comics for children like Micky Mouse. Later I was really into Manga, so I wanted to go to Japan and be a Manga artist. In my youth I stopped reading Comics and Manga and decided to be a graphic designer instead. So, after finishing high school, I started my Bachelor's Degree in communication design. I especially liked the illustrations class, where I had a great teacher. Through her I realized that I wanted to be an illustrator. Illustration is my perfect way of communication.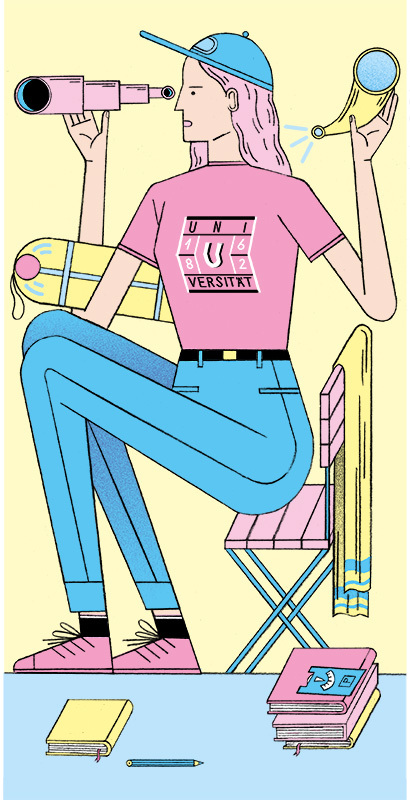 2. Tell us about your aesthetic.
I would describe my aesthetics as really simple and mostly based on geometric shapes. At the first glance, people often think my illustrations are made on the computer but in fact I draw on paper and only add the color by computer. I like, that my illustrations appear very clean at the first glance. You only realize it's a pencil drawing if you look closer.
3. What is your favourite medium and why?
I like simple drawing tools. That's why I mostly use pencils. Only afterwards I add colors to the finished drawings.
4. What is your artistic process like?
If I am not in a rush, I like to read about the topic, first. Afterwards I do some scribbles. In my work thinking and drawing are deeply connected. As soon as I have a good idea, I start the final illustration.
5. Who and/or what inspires your work?
I really love books – that's why I´m mostly inspired by comics and literature, but also by current news, history, art and everyday life.
6. What role does art play in your life? How does it change the way you view the world?
Art plays a big role in my work. My comics and illustrations often deal with my own experiences, as well as topics that I'm interested in.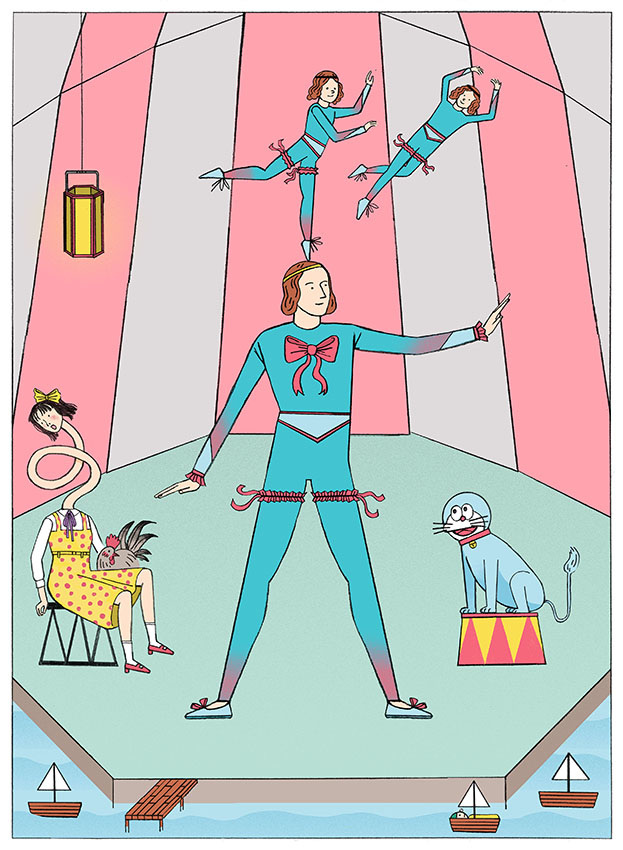 7. Where did you study?
I studied communication design in a small town in the south of Germany. After graduating, I moved to Hamburg, where I started my master's degree in illustration. Last year I studied at the School of Arts in Tel Aviv for a couple of months. Now that I'm back in Hamburg I am working on my graduation project.
8. Where do you see yourself in five years? Working in an agency?
I hope to combine my work as a freelance illustrator with personal projects.
9. What about in ten?
I would still love to do the same thing but maybe in another country.
10. What do you hope to achieve with your art?
Partly I want to entertain people, partly I hope to communicate information and ideas through my illustrations.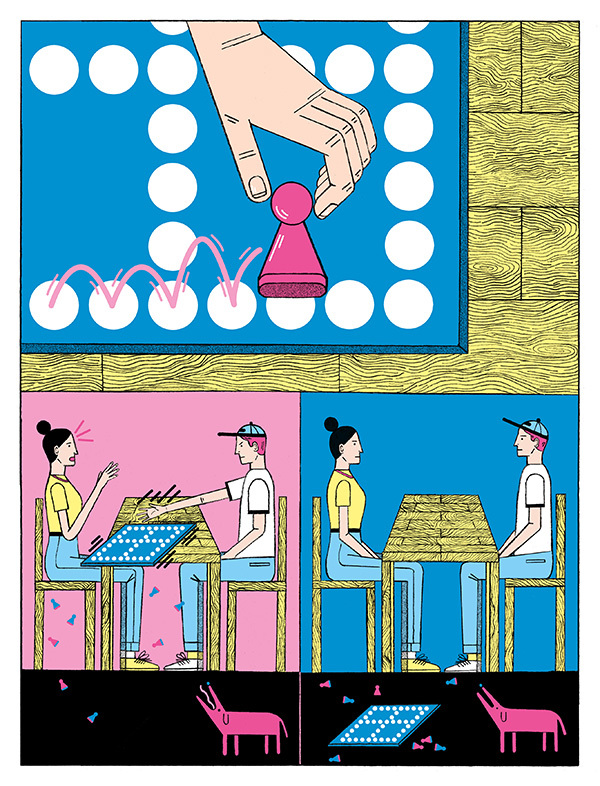 11. Now, tell us a little more about you as a person: what is your favourite food?
It may sound odd, but my favorite food is parmesan.
12. Favourite book?
That's hard to decide. I love short stories, currently my favorites are "German Pension" by Katherine Mansfield and the works of Lucia Berlin and Alice Munro.
13. Favourite genre of music?
Some of my friends, don't trust my taste in music, which is the reason why I'm a bit afraid to answer this question. Generally speaking, I like Hip Hop and electronic music.
14. What are your hobbies?
Besides drawing, I like meeting friends, reading, visiting nice exhibitions, going to the theatre and watch documentaries.
15. If you weren't an artist, what would you be?
I really dig books and literature: so probably I would be a scholar for literature.