Instagram:
@mosey_me
Website:
www.moseyme.com
1. What's your story? Where are you from?
My name is Eliza O'Sullivan and I'm a Textile designer from Melbourne, Australia. I run my own homeware business called Mosey Me which focuses on print driven textiles for your home.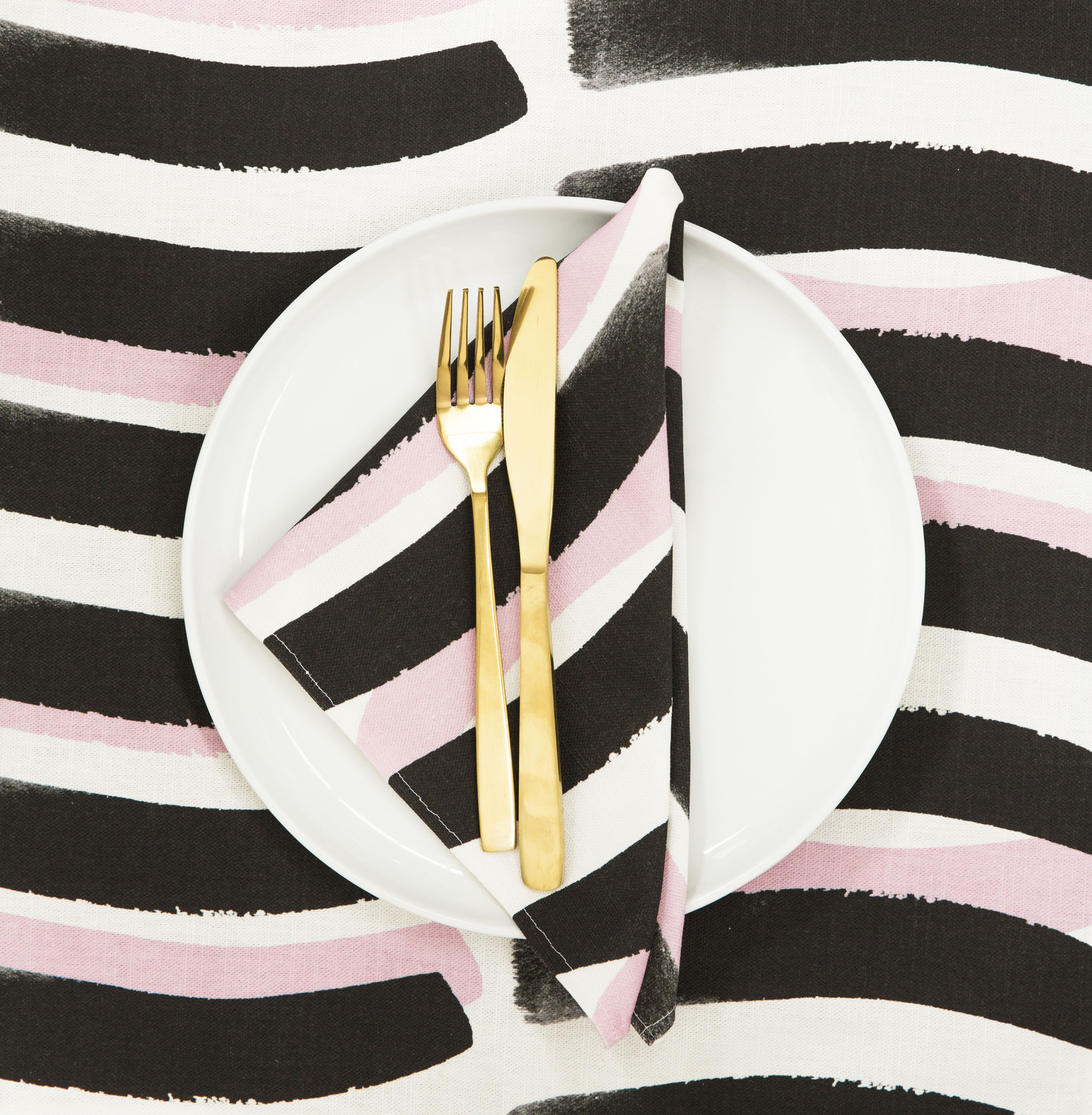 2. Tell us about your aesthetic.
My aesthetic is clean and modern with feminine vibes. Simplicity is key for my patterns and incorporating a strong use of colour and contrast brings interest to them. I try to stay as authentic and real with my work as possible so the aesthetic is a reflection of me and what I portray.
3. What is your favourite medium and why?
I like working in Ink or Gouche – I love the consistency you get from gouche it's easy to work with and I love how it gives a smooth matte finish. More often than not I paint my patterns in black ink or gouche, then I colour them up on the computer. I really love playing with colour and for me that is the quickest and most efficient way – sometimes I'll paint in colour when I don't feel any sense of urgency and I can see the palette clearly.
4. What is your artistic process like?
I usually start by collating imagery – imagery is so important to me; it builds homes for my art/prints before I even know what they look like. I look at the images collected – really stare at them and then I start to draw. I draw shapes that emerge from the images, trace outlines from various objects or angles, pick up on consistencies that somehow link the images together and play around with making patterns from there. The Textile Designer in me loves repetition so when I draw I'm usually drawing loosely in repeat which gives me a really quick answer to "does this work as a pattern?" which is important to my process as I like to work in repeat.
5. Who and/or what inspires your work?
So many things but overall it usually starts with mood and style. My eye is drawn to modern art and design weather that be fashion, painting, interiors, architecture, furniture and so on and I definitely look to artist gone by. However, I tend to draw a lot of my inspiration form style and mood, my work is very much an extension of me, my personality, mood and style. Style tells so much about an individual, it's honest and it can be daring – I like seeing people put themselves out there like this, it inspires me and it's a very authentic way of communicating especially when it comes from the right places. I find that pretty inspiring.
6. What role does art play in your life? How does it change the way you view the world?
Art and design play huge roles in my life – I'm always looking/observing it in one way or another. When I get really into design it gives me a lot of stimulation and drive but when I turn to art I tend to slow down, reflect and appreciate. I love how art does that – you don't get to block out a few hours and say I'm going to create a masterpiece here – it needs time to develop and evolve and it takes patience. The designer in me can easily get over whelmed and want more more more but when I bring it back to painting and creating art I can slow my brain down and be a more present. It's a healthy back down to earth feeling.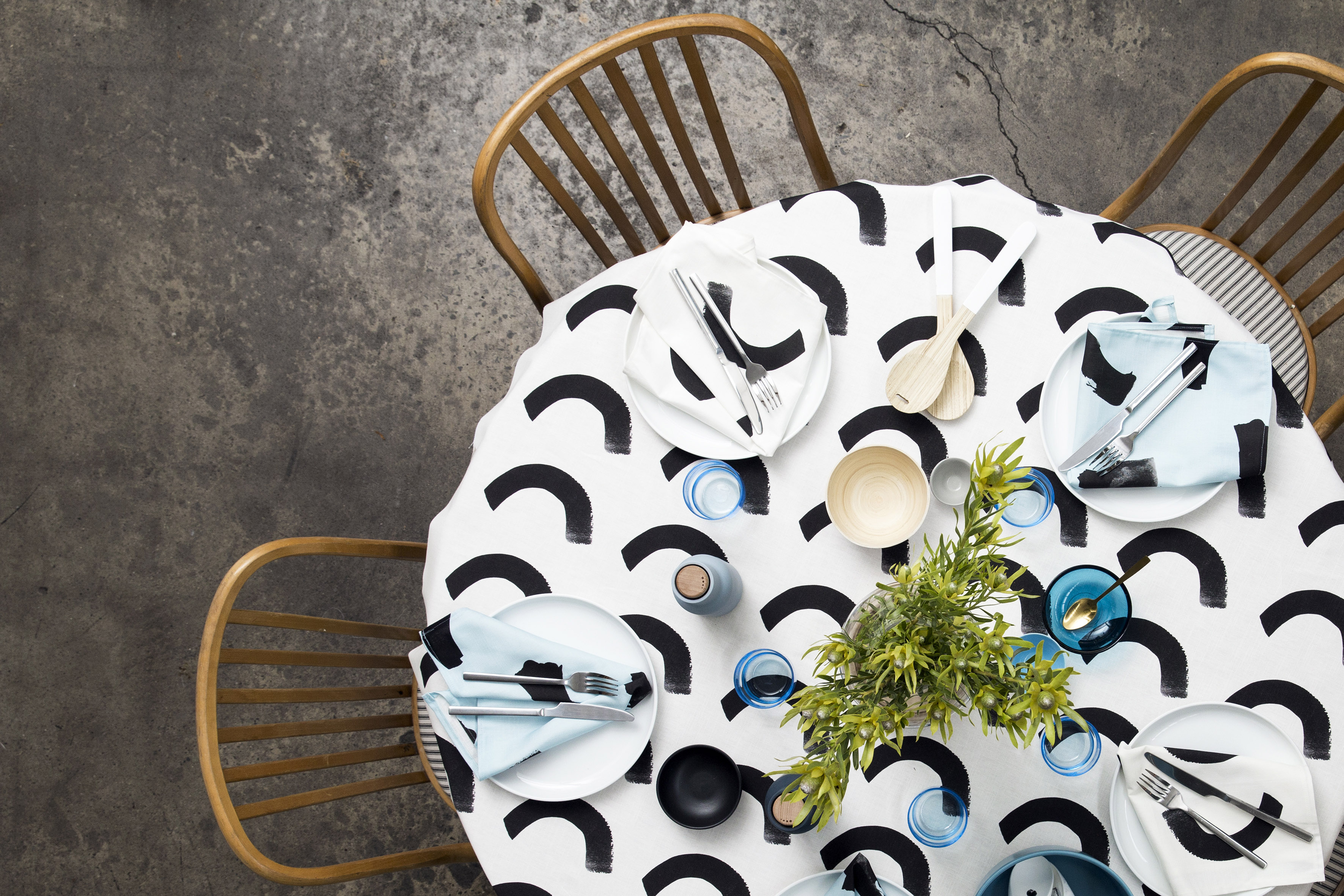 7. Where did you study?
RMIT University, Melbourne, Australia .
8. Where do you see yourself in five years?
I'll be 34! Mosey Me will be a 6-year-old business by then so it and I will have grown and evolved. From a business/design point of view I want to be happy and have a successful business that allows me to keep doing the things I love which is creating and designing. In regards to personal life – who knows!! I'm just trying to roll with everything that 29 is throwing at me!!
9. What about in ten?
I can't even think that far – Mosey Me will still be around, hopefully some kids will be too ☺
10. What do you hope to achieve with your art?
My work makes me smile. It's playful yet sophisticated, my colour use is only ever intended to make people feel happy and enjoy what they are seeing. I print on surfaces that you tend to be intimate with; table linens are shared between families and friends and bedding is shared between lovers and friends so I love that people are choosing to include Mosey Me into this intimate space, I hope it makes the connection memorable and brings out some smiles.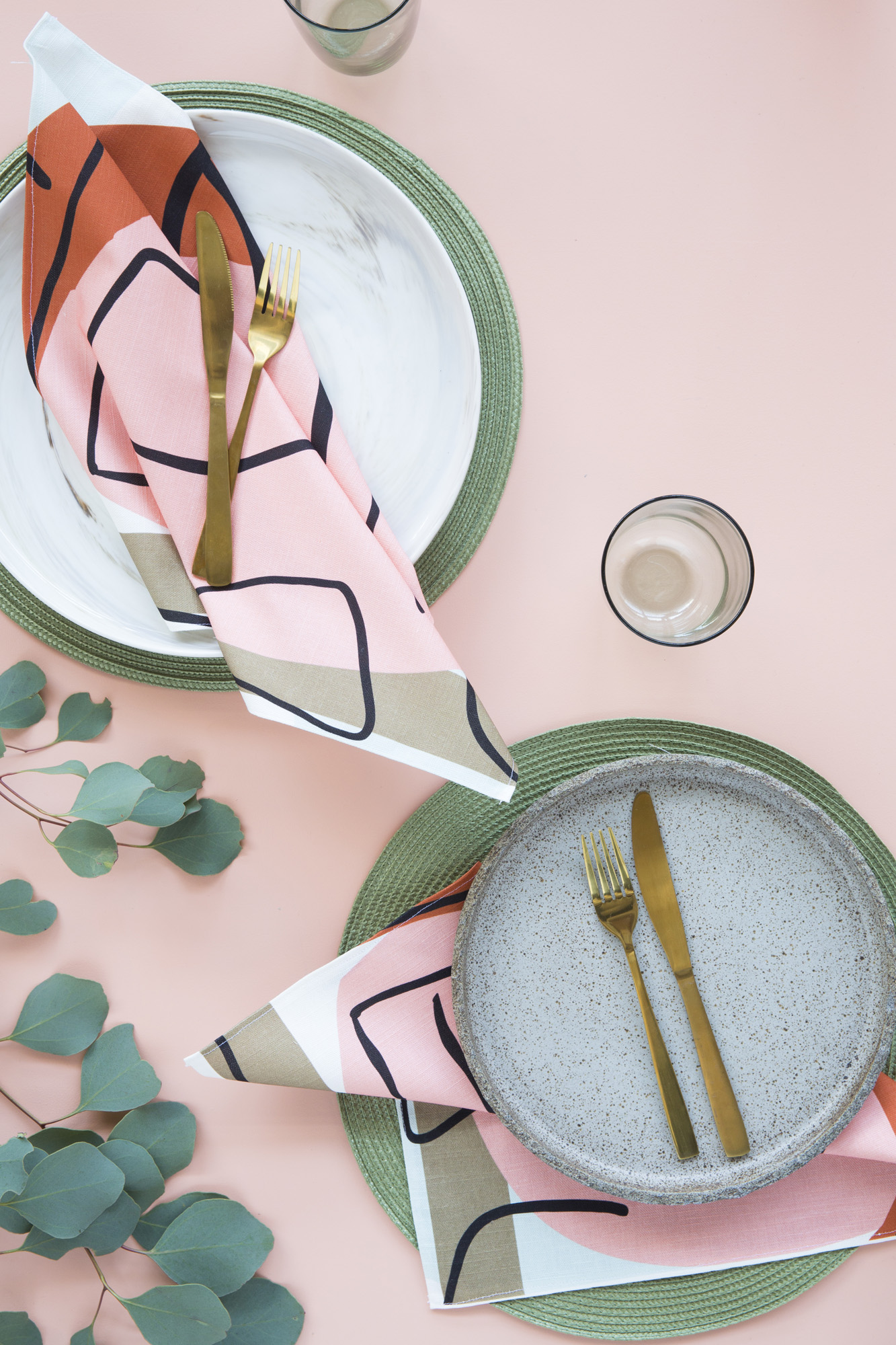 11. Now, tell us a little more about you as a person: what is your favourite food?
Hot chips :/ I wish it was something healthy and good for you but if I could, I would eat hot chips every day! I do love Italian food also ☺
12. Favourite book?
I've read I few lately but one that has stuck with me is The Alchemist, it delivers such a meaningful message so beautifully. To be true to yourself and follow your Personal Legend is no easy feat, it's nice to have book like that to help understand the process.
13. Favourite genre of music?
I have an appreciation for all types of music and it's so dependent on my mood. However, I am rather known to be very into POP music.
14. What are your hobbies?
I feel like my hobbies have kind of become my job – anything creative I somehow link back to my work. Lately when I have spare time I've started mini beauty treatments, I'll do facemasks, oil massages anything that feels Lux and Special like a hot bath with oils in it. I don't know if that's a hobby but that's what I'm into right now!
15. If you weren't an artist, what would you be?
A back up dancer.