Instagram:
@mountaindog_
Website:
www.yushanart.com
1. What's your story? Where are you from?
I born and grow up in Shenzhen, China. A really modern city. I draw since I was 3 years old, and in a really long time of my life, I didn't think I like drawing. It was just a thing that I was spending a long time doing and my mom thought I liked it.
2. Tell us about your aesthetic.
I like bright colors and I love to work with contrasting colors. I also like simple. I think compared to complicated work sometimes it is way harder to make a simple one.
3. What is your favourite medium and why?
My current favourite medium is Posca and Risograph because they are a very quick way to finish work. They help me with my speed. I love it when I finish a drawing in a limited time through posca. It makes me feel productive.
4. What is your artistic process like?
I usually spend a lot of time thinking, trying, and travel. After these, I would have a time period when I barely go out and the only thing I do is drawing.
5. Who and/or what inspires your work?
My work comes from my life. It is the combination of things I hate and love.
6. What role does art play in your life? How does it change the way you view the world?
It is my life. It helps me to observe the world better. I feel like I am living in a completely different place but I still can see everyone, and no one can see me.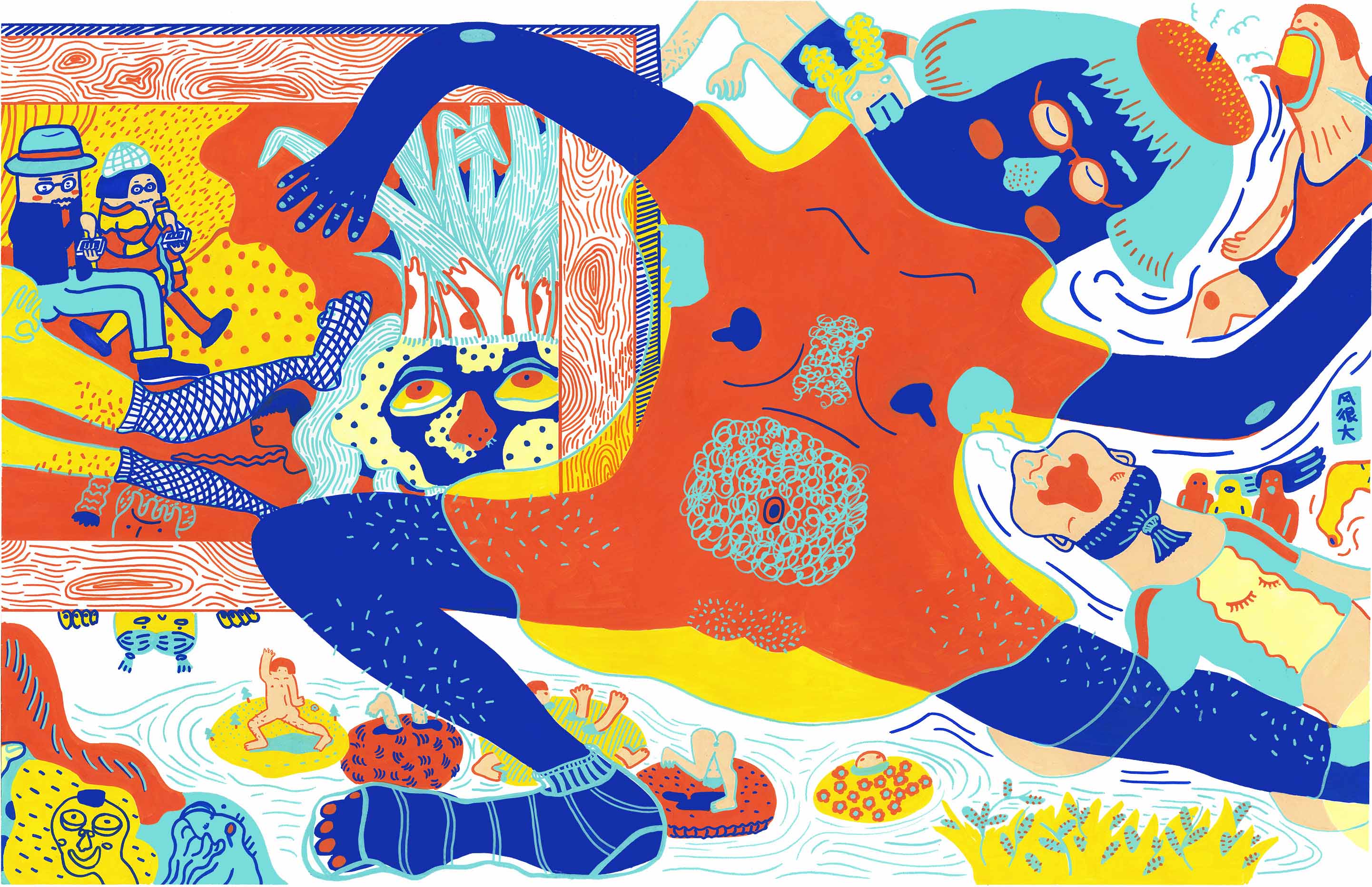 7. Where did you study?
I studied at the School of Visual Arts, New York.
8. Where do you see yourself in five years?
I probably keep doing some art book fair and have my own riso press in China. And have at least 5 group show goes around the world. I also want my mural can be all around Shenzhen, Hong Kong, Shanghai.
9. What about in ten?
I would like to have my own show in ten years. And have my mural all over the world
10. What do you hope to achieve with your art?
I hope my art can make me happy all the time. I don't have a big aim or anything. The only thing I want is to represent myself to people who like me and I should be proud of the stuff that I share with them.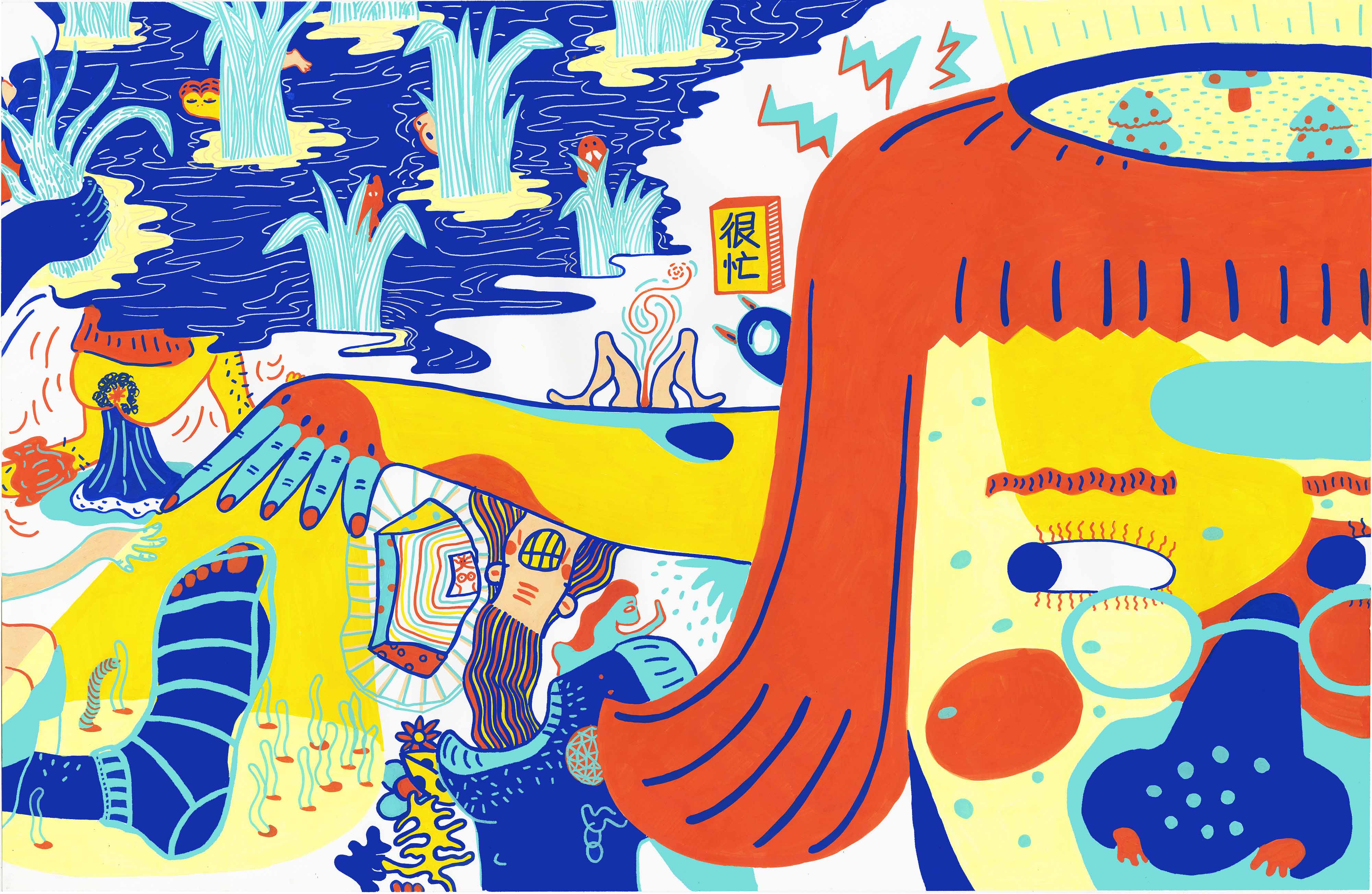 11. Now, tell us a little more about you as a person: what is your favourite food?
I like Cantonese fried rice noodles! They are the best!!!! Especially those street food places in my hometown Shenzhen.
12. Favourite book?
It would be"Jane Eyre", but I forget what did it say. I read this book about 3 times when I was like 12, and I watched the film. But it's been a while. I guess I loved the book a lot to do that.
13. Favourite genre of music?
Jazz.
14. What are your hobbies?
Tennis.
15. If you weren't an artist, what would you be?
I think I probably would be a business person who is rich lol.