Instagram:
@mr.rolzay
Website:
www.rolandszilvinskis.com
1. What's your story? Where are you from?
Hey, my name is Rolands and I am a Graphic Designer & Photographer currently living and working in Ireland. Originally coming from Riga, Latvia I moved to Ireland in 2008 at the age of sixteen, where I've lived ever since. Upon arrival, I quickly picked up photography as a hobby and fell in love with it. Through photography I naturally developed an interest in Graphic Design, which ultimately leads me into attending an Art and Design college, where I recently graduated with a degree in design, allowing me to turn my passion into a full-time profession. I'm a designer by trade and a photographer at heart.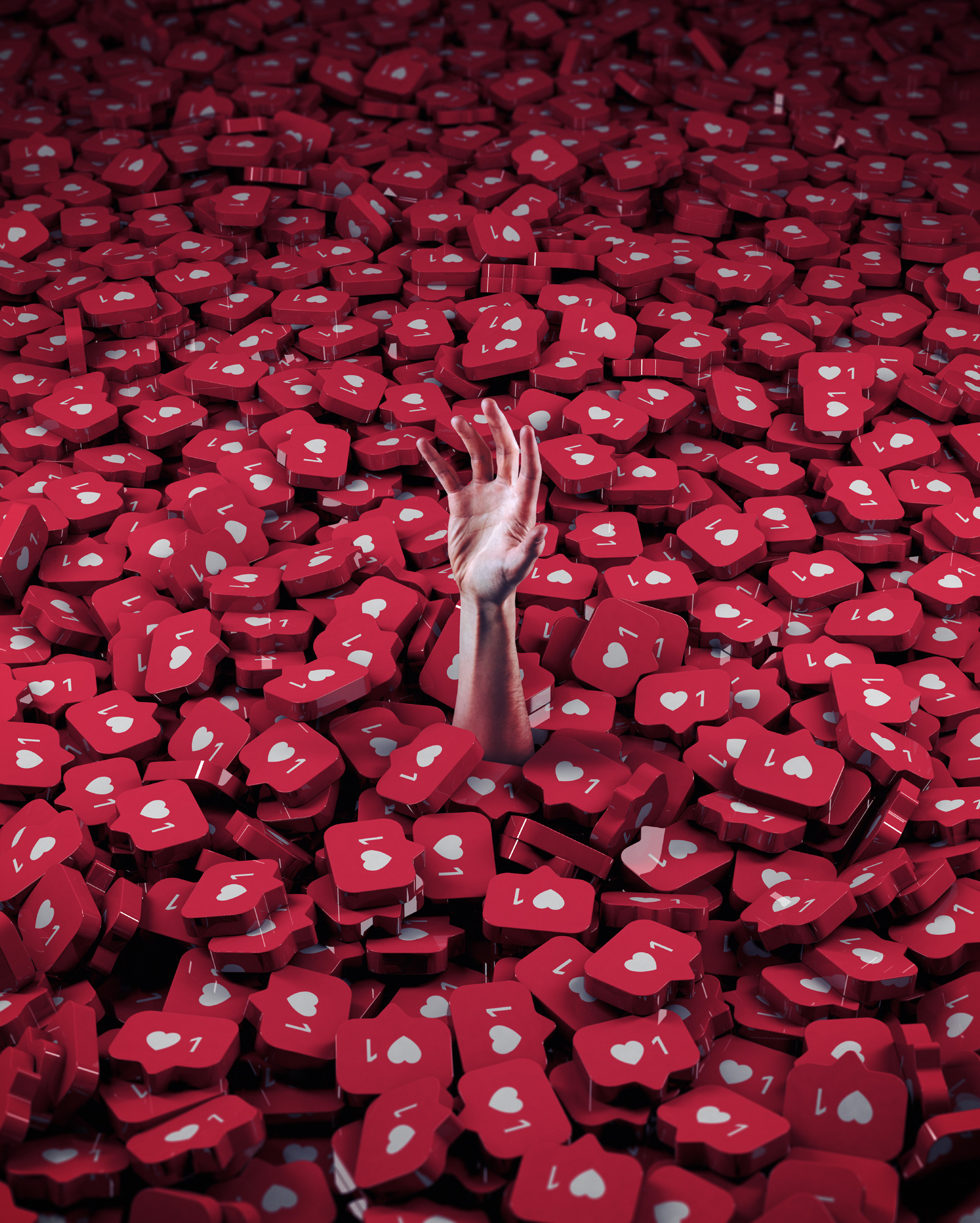 2. Tell us about your aesthetic.
Realistic surrealism, if that even makes sense? I love surrealism, but I try to make my images look and feel as realistic as possible, almost making the viewer question whether what he or she sees is indeed real or not. Most of my work consists of multiple photographs composited together, creating surreal urban scenes or environments and sometimes artistic portraits. Also, almost always a human subject plays a role in my images, in order to make the story more interesting and add a bit of mystery to it.
3. What is your favourite medium and why?
That's an easy one — photography, of course. Photography has just completely changed the way I see the world around me. I look at objects, environments, landscapes, and people differently, always thinking of how I could add some sort of a surrealistic flair to the image, with the help of photo manipulation. But I've also started exploring and learning 3D recently. With the help of 3D, I'm able to create things that I might not be able to take photos of in the real world, therefore adding a completely new dynamic to my work. I'm absolutely loving it so far and I'm excited to keep learning and see where it brings me in the near future.
4. What is your artistic process like?
It depends and it varies from time to time, but generally once in a while I get quick, instant ideas and I just grab my camera and go outside to realize them while they are still fresh. After taking the photos, I bring them into Lightroom for colour corrections. Once I'm happy with the general tone and colour, they are brought into Photoshop where the real magic happens. But other times, I take my time, sit down and scroll through hundreds of my own images from various trips abroad, examining the visited locations, landscapes and environments with a fresh eye and wait for an idea to spark up. Sometimes it does, but sometimes it doesn't.
5. Who and/or what inspires your work?
I try to inspire myself. But inspiration is hard to come by sometimes. If it goes, it goes, but when it does come back I try to get the best out of it. But aside from that, I follow a lot of extremely talented and amazing artists on Instagram with whom I'm happy to share the platform and gather inspiration from if I fail to inspire myself. I visit other artist's or photographer's profiles and try to look for interesting visuals that stand out to me and try and think of ways of how I could possibly bring some of those ideas into my own work without losing integrity and staying true to my own unique style.
6. What role does art play in your life? How does it change the way you view the world?
Similarly to what I said earlier, photography has allowed me to see the world around me through a different lens (no pun intended). Generally, art, design, and photography has enabled me to be more curious and aware of the world and people around me, offering me a different perspective and letting me really appreciate the work of likeminded individuals. Art also allows me to realize my crazy ideas and make the impossible possible.
7. Where did you study?
I studied Visual Communication at Limerick School of Art and Design in Limerick, Ireland. Easily the best four years of my life.
8. Where do you see yourself in five years?
In five years I see myself still being a full-time graphic designer, with a hell of a lot more experience, working for a dope studio somewhere across the ocean. Still creating art on the side and still loving every minute of it. I see my work changing drastically in the near future, but I'm happy to embrace the change.
9. What about in ten?
In ten years I see myself being a freelance art director/designer/photographer and have my own studio/space where I'd have the option to work remotely and create work for cool brands, while still having space and time to focus on my art. Also, to have enough disposable income to be able to travel wherever I wish.
10. What do you hope to achieve with your art?
I just want to create art that resonates with people. One of my recent posts about social media addiction went viral and reached people as far as in South America, resulting in hundreds of shares, thousands of comments and even people writing their own opinions and interpretations of the work. It absolutely blew my mind that a simple image I created connects with people on the other side of the world and started a chain of discussion. With the help of art, we can overcome any language or cultural barriers and have a positive impact on people's lives.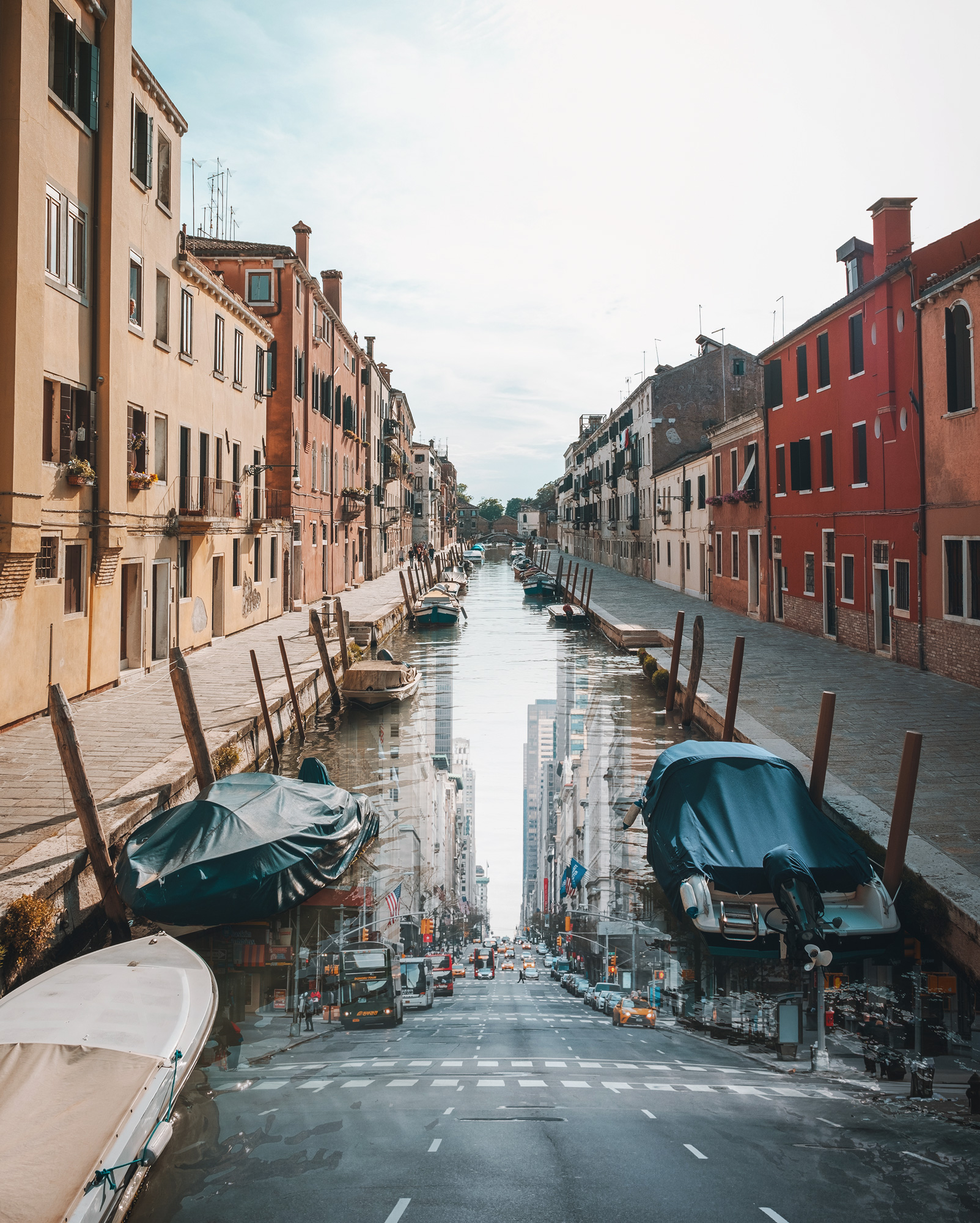 11. Now, tell us a little more about you as a person: what is your favourite food?
I love all food, I don't discriminate, but you can't go wrong with pizza. Pineapple does go on pizza, ok?
12. Favourite book?
Unfortunately, I don't read books. I usually say I don't have the time, but that is an excuse because I have the time to watch YouTube or Netflix, right? I'm not sure. I haven't been able to just sit down and read a book. All the other times I've tried I just can't stay focused and end up daydreaming and not paying attention to what I'm reading. But reading is definitely something I want to get into. Maybe I just haven't found the right book yet?
13. Favourite genre of music?
Definitely Hip-Hop and Rap, but I also love EDM. I just listen to music that makes my head bop, whatever kind of music that might be.
14. What are your hobbies?
I don't really have any other hobbies besides photography, travel, and hiking. I try to travel as often as I can and I always bring my camera with me on my adventures. I love visiting foreign countries that have beautiful landscapes and I try to hike as many mountains as I can. It's great for the body and mind.
15. If you weren't an artist, what would you be?
A severely depressed person.