Instagram:
@msemencuka
Twitter:
@msemencuka
Website:
www.msemencuka.com
1. What's your story? Where are you from?
My name is Marina Semencuka. Originally from Latvia, I moved to London to pursue a career in Illustration. It may sound cliché, but I have always been drawing, and when it came to deciding on my career path, it seemed obvious for me to move to a creative city like London to study Illustration at university.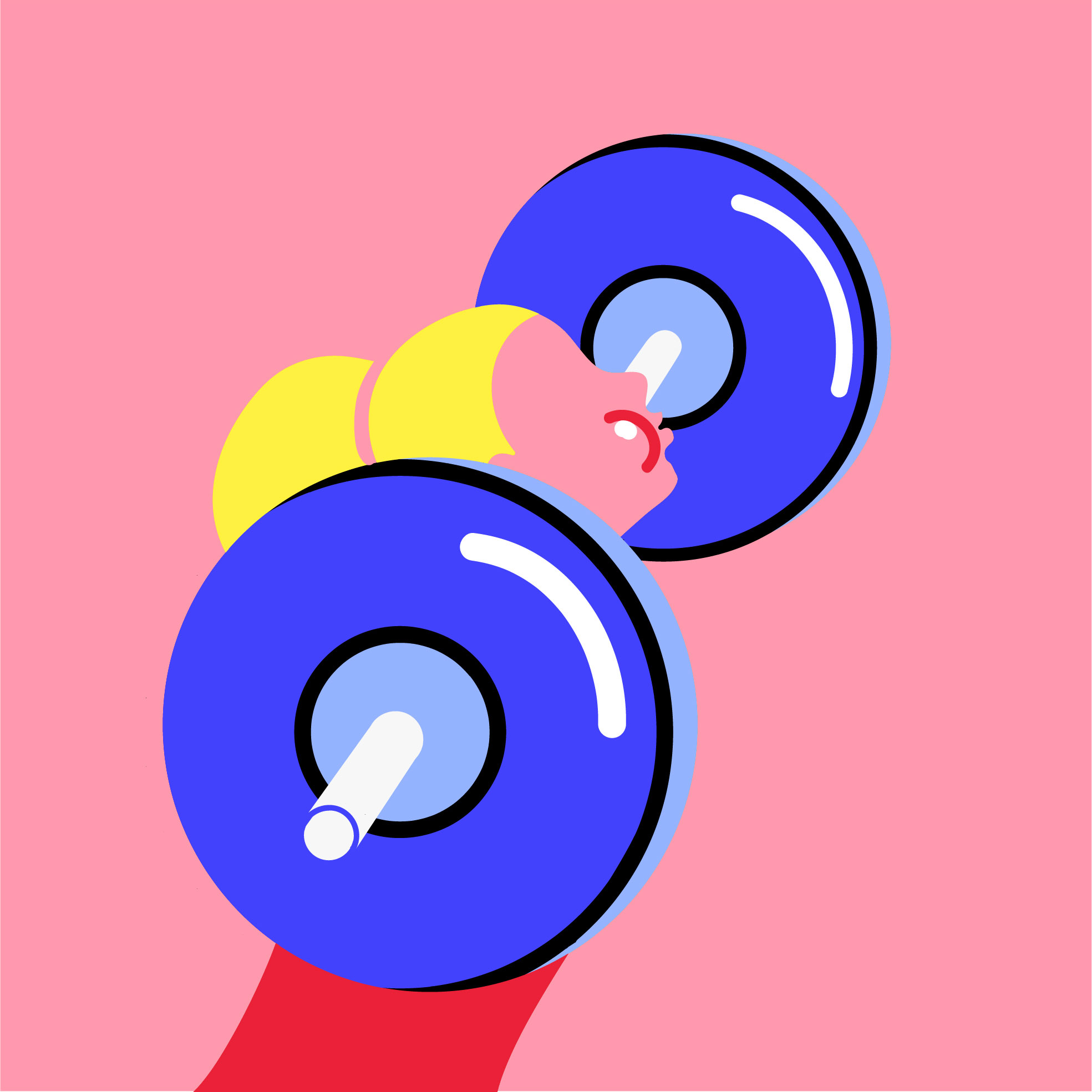 2. Tell us about your aesthetic.
My work could be described as bold and striking. I enjoy exploring the topics of motivation and empowerment by using bright colours and strong characters in my work. An active lifestyle has helped me improve both my mental and physical health and is now acting as my main source of inspiration.
3. What is your favourite medium and why?
I do most of my work digitally through Photoshop and Illustrator as it allows me to play with vivid colours that I wouldn't be able to achieve using other media.
4. What is your artistic process like?
I would start with looking for references or inspiration online unless I have a clear image in my mind, then I would do loads of quick sketches without worrying about proportions or composition – it helps me to warm up and ease into work. I would carry on working in Illustrator and draw the outlines using a Wacom tablet. Picking colours used to be a daunting process for me, but I got better at it.
5. Who and/or what inspires your work?
I am fascinated by athletes, yogi, dancers and how they are in complete control over their bodies – it's almost like they are made of rubber. A few of my favourite artists include Matisse, Kelly Anna and Olimpia Zagnoli.
6. What role does art play in your life? How does it change the way you view the world?
It helps me be more observant of the world and how I can translate my experience graphically. Studying art has taught me to notice the beauty in everyday things. Every object can become a source of inspiration.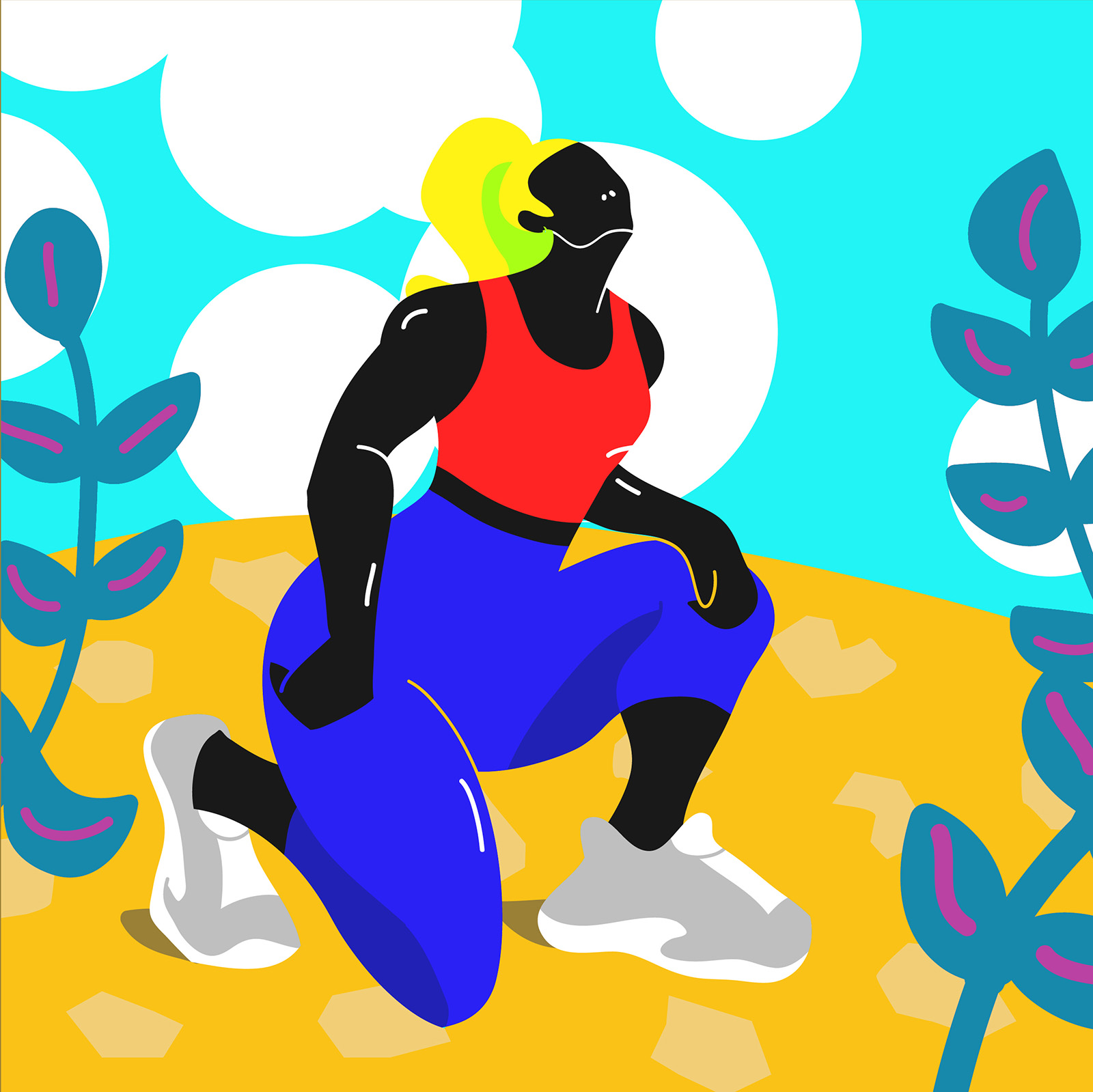 7. Where did you study?
I studied Illustration at London Metropolitan University.
8. Where do you see yourself in five years?
Working full-time as an illustrator and earning a consistent income.
9. What about in ten?
Working from a studio I with a list of international clients under my belt. Hopefully I would be able to travel around the world within my job.
10. What do you hope to achieve with your art?
I want my viewer to feel powerful and motivated to be able to achieve anything they think of.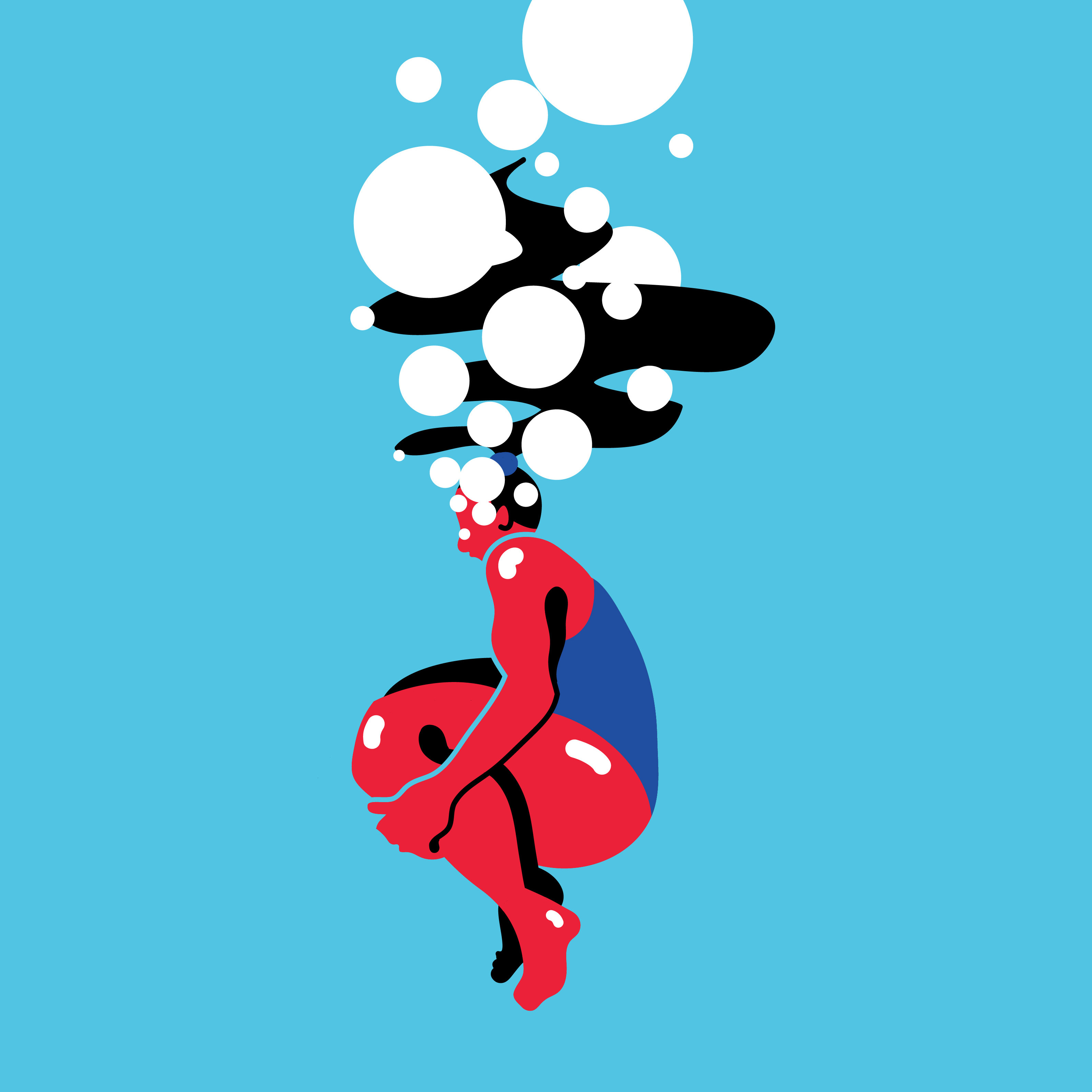 11. Now, tell us a little more about you as a person: what is your favourite food?
Pasta. Any type, any shape: spaghetti, orzo, cannelloni, lasagna. You name it.
12. Favourite book?
Not fiction, but one of my favourite books is History of Modern Design by David Raizman. I often reread bits of this book for inspiration.
13. Favourite genre of music?
I don't have a favourite genre. I enjoy any kind of music if I think it is good; one week it could be indie rock, the other – electronica.
14. What are your hobbies?
Exercising, reading books, watching films... just regular things.
15. If you weren't an artist, what would you be?
I can't imagine myself doing anything non-creative for a long period of time. I was accepted into a Latvian university for English Language course before I withdrew, so I may have been an English language teacher or translator.