Instagram:
@mugluck
Facebook:
www.facebook.com/MügluckMugluck
Website:
www.mugluck.com
1. What's your story? Where are you from?
Hello! My name is Mugluck and I am a french illustrator currently living in Montreal. I have the incredible chance to be represented by Agence LaSuite in Paris.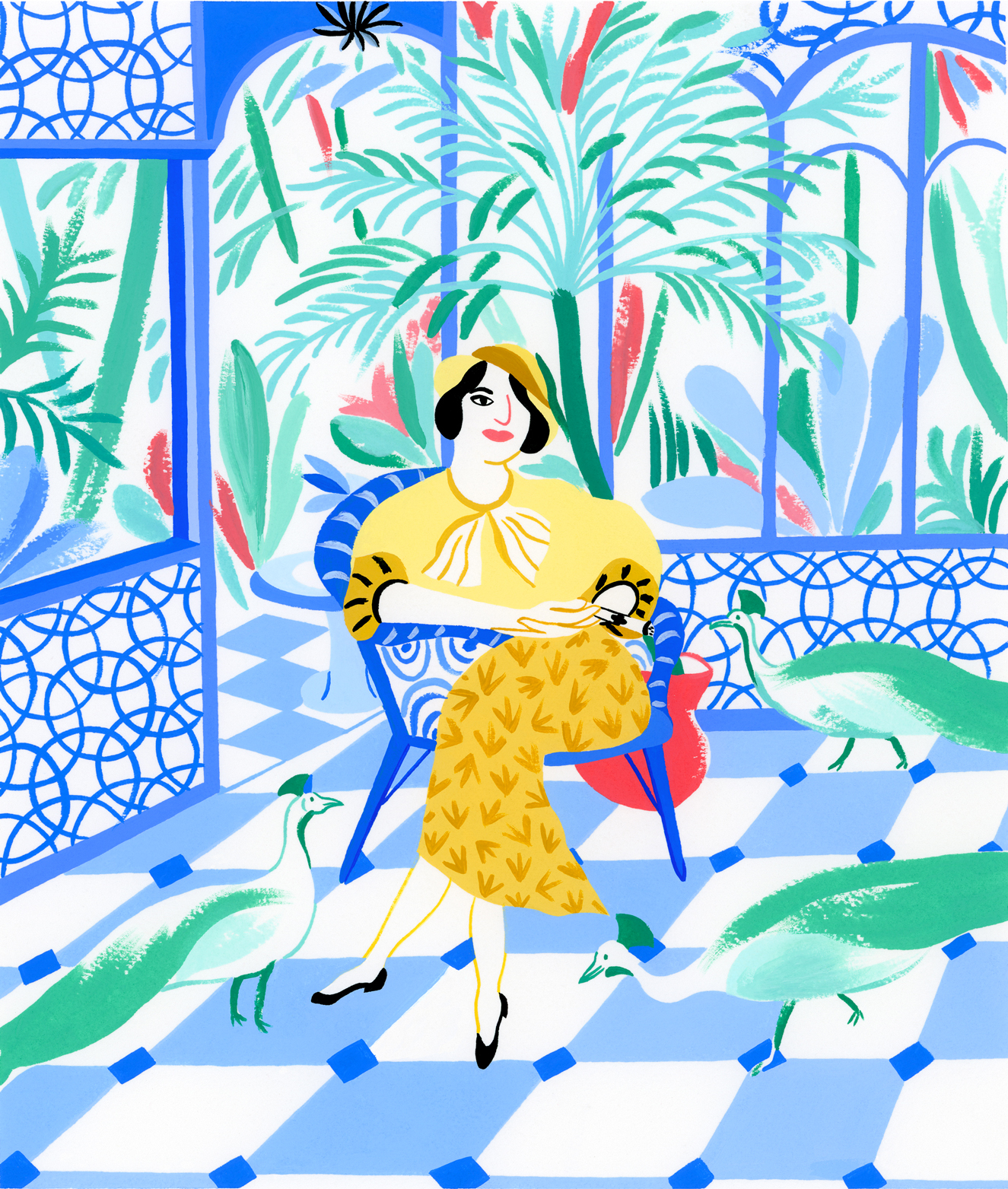 2. Tell us about your aesthetic.
My work is recognizable by the bright colors and unique patterns that I use in my compositions. Also, I like to combine vintage and modern. I am pretty passionate by the fauvism and the 20s era, which reflects in my work.
3. What is your favourite medium and why?
I'm in love with gouache! The fluidity of the medium is perfect and the colors are terrific! For me it's really important to keep drawing my illustrations by hand because it's feel natural for me and I think it brings life to my work. I like spending time to create my own mix of colors and find new mixtures, like a scientist. In the drawers of my studio you can find my collection of tiny papers on which I test my colors.
4. What is your artistic process like?
It always starts with the concept which I try to visualize in my head. Sometimes, I'll create a moodboard with images that inspire me for the project. Then, I draw a quick pencil sketch on paper. Use I am satisfied, I start working on the details. I spend a lot of time on my sketches, because I consider it to be the foundation of my illustration. I refine my lines until it because a drawing very close to the final result. Then, I play with patterns, color with my gouache and create texture with my brushes on Arches paper.
5. Who and/or what inspires your work?
I am very sensitive to colors and compositions. Since a young age, I was fascinated by paintings of the Fauvism era and by colors of the Côte d'Azur where I used to spent all my summers as a child. My love for vivid colors comes from there.
6. What role does art play in your life? How does it change the way you view the world?
I love that art can transcend time. Beside being an illustrator, I dream to become an art collector. I cannot afford me a Matisse or a Picasso, yet, so I start by buying the work of others illustrators from my generation. When in restaurants, my friends and I love to draw on napkins. I always keep the napkins.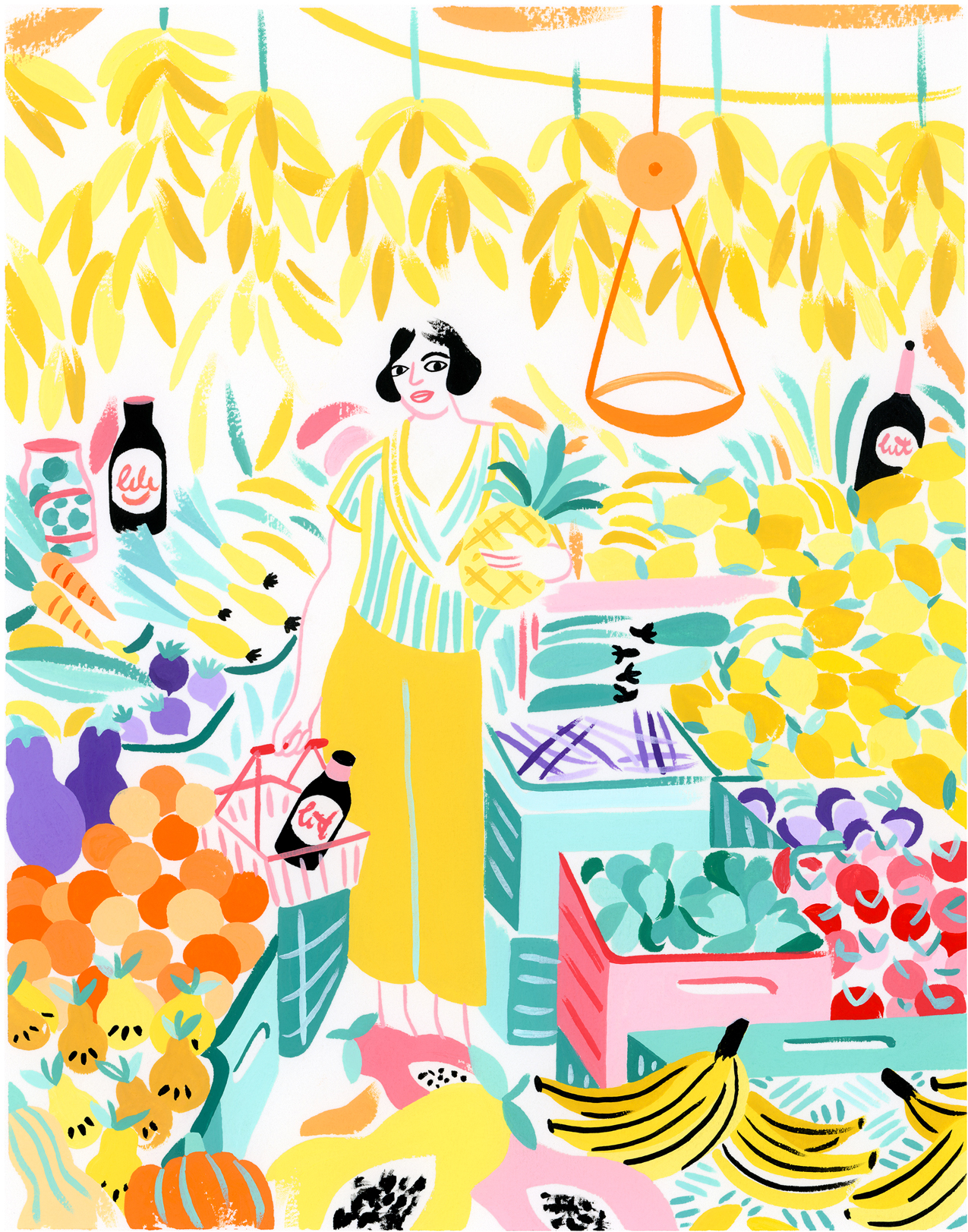 7. Where did you study?
École des Beaux Arts d'Épinal et de Metz (France).
8. Where do you see yourself in five years?
Under the sun. I will move to the South of France in Provence. I will be living in a Bastide, a typical Provence house, in the countryside between hills and sea where I will continue to work as an illustrator. While working in my studio, I will admire the view on my colorful garden of fruit trees and flowers, my dog laying at my feet. We'll see. Who knows, it can happen!
9. What about in ten?
I add a ceramic studio to the house.
10. What do you hope to achieve with your art?
I hope that my work can make a positive difference and that people will be touched and inspired by my illustrations. But I don't want to think about it, it makes me anxious.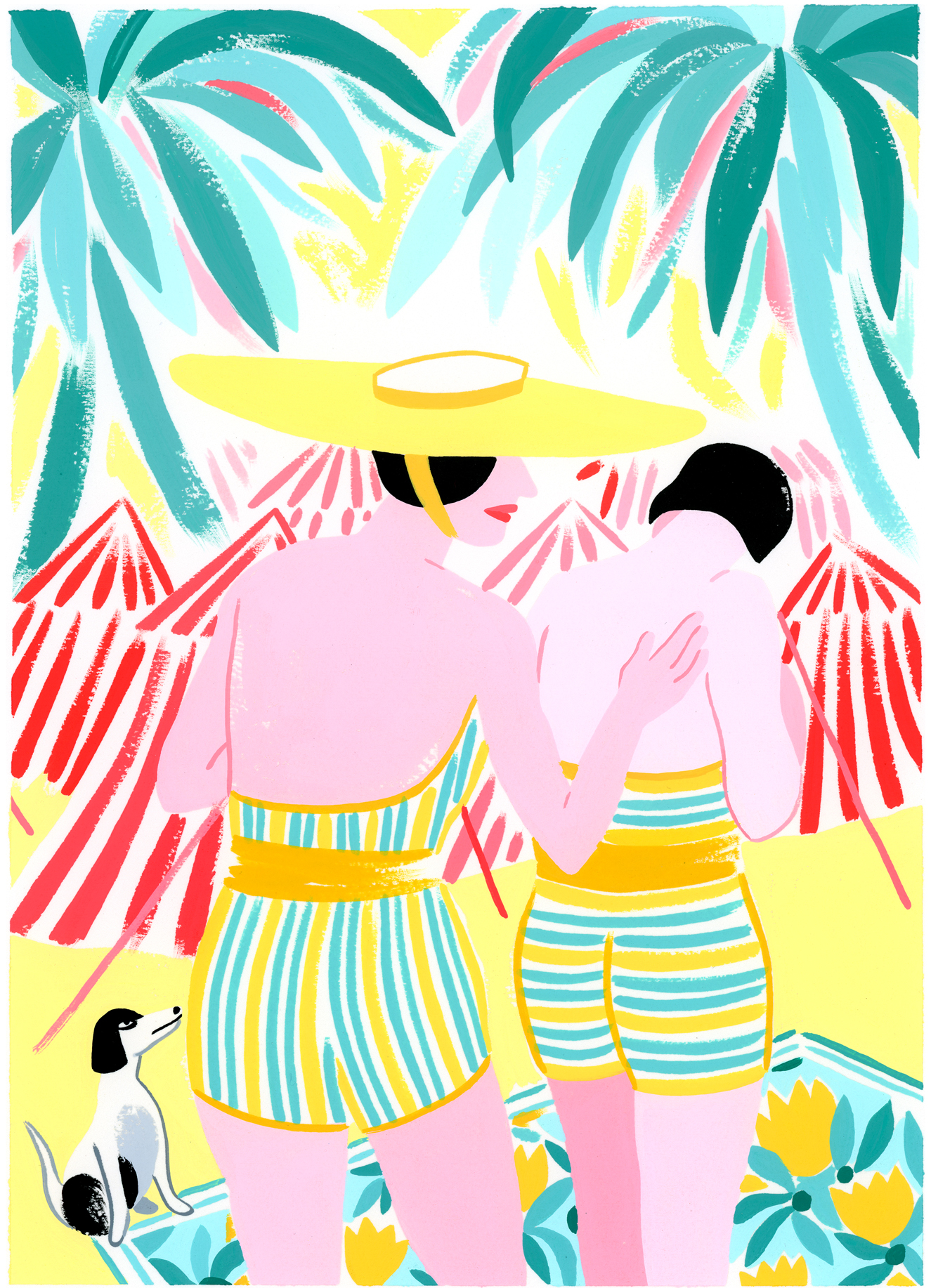 11. Now, tell us a little more about you as a person: what is your favourite food?
A tomato salad with fresh mozzarella on a terrasse.
12. Favourite book?
L'eau des collines by Marcel Pagnol.
13. Favourite genre of music?
I love listening to jazz and classical music but I will admit that I also enjoy listening for the French variety.
14. What are your hobbies?
Long walks with my dog, Pablo.
15. If you weren't an artist, what would you be?
A lemon.