Instagram:
@muhammedsajid.n
Dribbble:
www.dribbble.com/muhammedsajid
Behance:
www.behance.net/muhammedsajid
1. What's your story? Where are you from?
I'm from Calicut, Kerala. A beautiful village and I love it to be there all the time. After finishing my degree I was moved to Bangalore and currently working as a creative designer at Dunzo.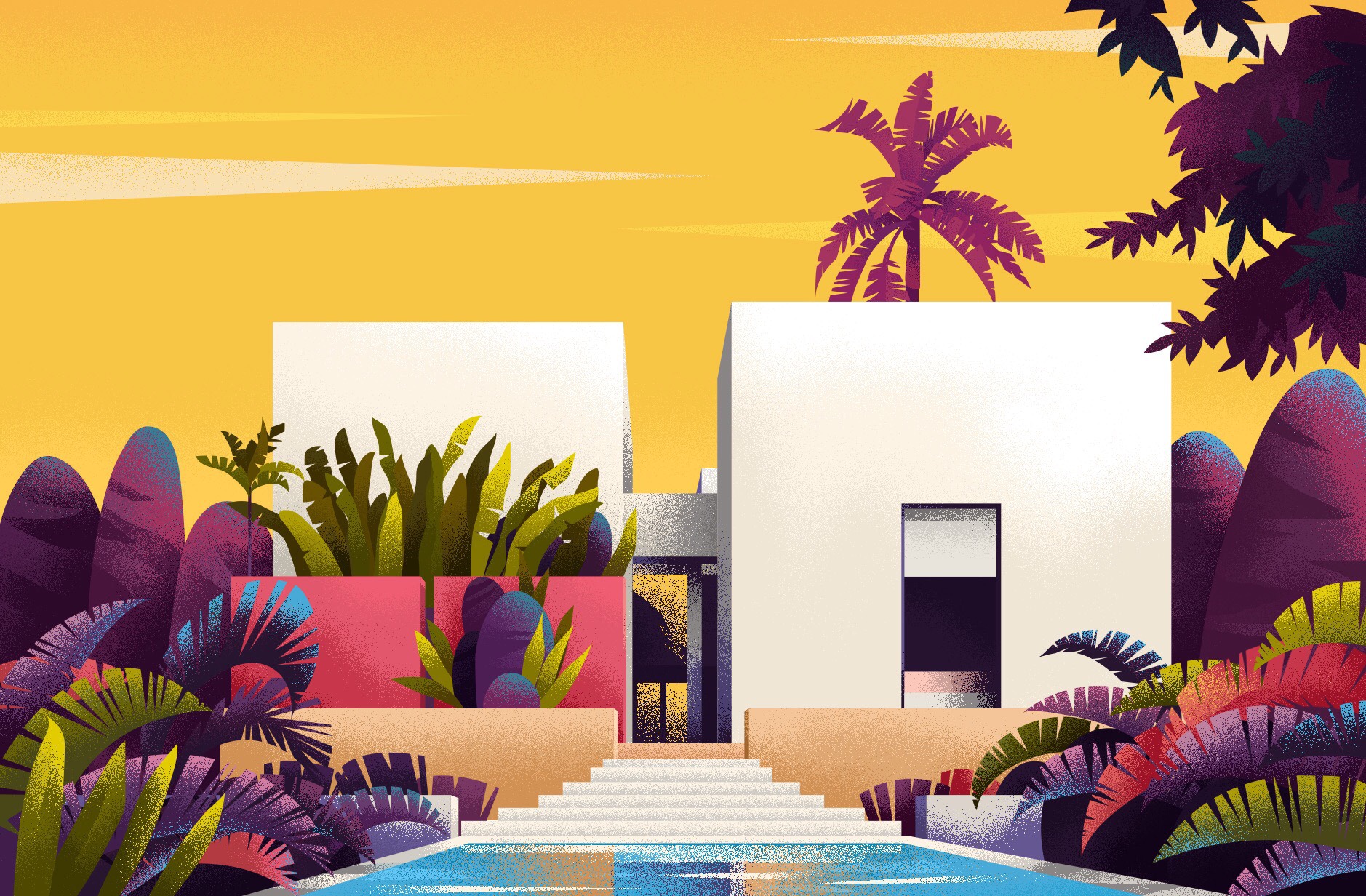 2. Tell us about your aesthetic.
When I started working as an artist, I have no idea what to do and where do I start, everyone keeps trying to make an identity. And start doing things like whatever they like. But in my case, I realise that creating an identity is not that great for me because our culture is like that. Working in an agency is difficult to maintain our own style because it all depends on the client. So I don't want to stick in a particular style and I keep exploring whatever style I like. But mostly my work has some natural elements like plants, trees etc. Some cultural inspiration, some architectural, some surreal approaches etc.
3. What is your favourite medium and why?
My favourite medium is poster colour on Paper but mostly I am using digital because it has everything. Also, I love watercolours, pastel and pencil.
4. What is your artistic process like?
I would love to draw every second. In my work, first I do scribbles and start sketching after that move into colouring. But in some cases, I start to paint directly.
5. Who and/or what inspires your work?
When I started drawing, I was inspired and I feel jealous of my mom. She draws awesome natural sceneries etc. When I was in 4th standard, there's a big Kerala landscape painting posted on the main wall and that's drawn by my mom. So my place is full of greenery and I am also inspired by the beauty of my place, that's why I try to replicate some of the plants and other elements in my work.
6. What role does art play in your life? How does it change the way you view the world?
Now in my life, Arts plays a big part in it because art is my life and I live with art. After finishing a day in my office or when I feel free I will started to draw. I don't know why but I feel I am addicted. Also, art helps me to speak to the world through my fingers and it's a good medium to explain the things we can't talk literally.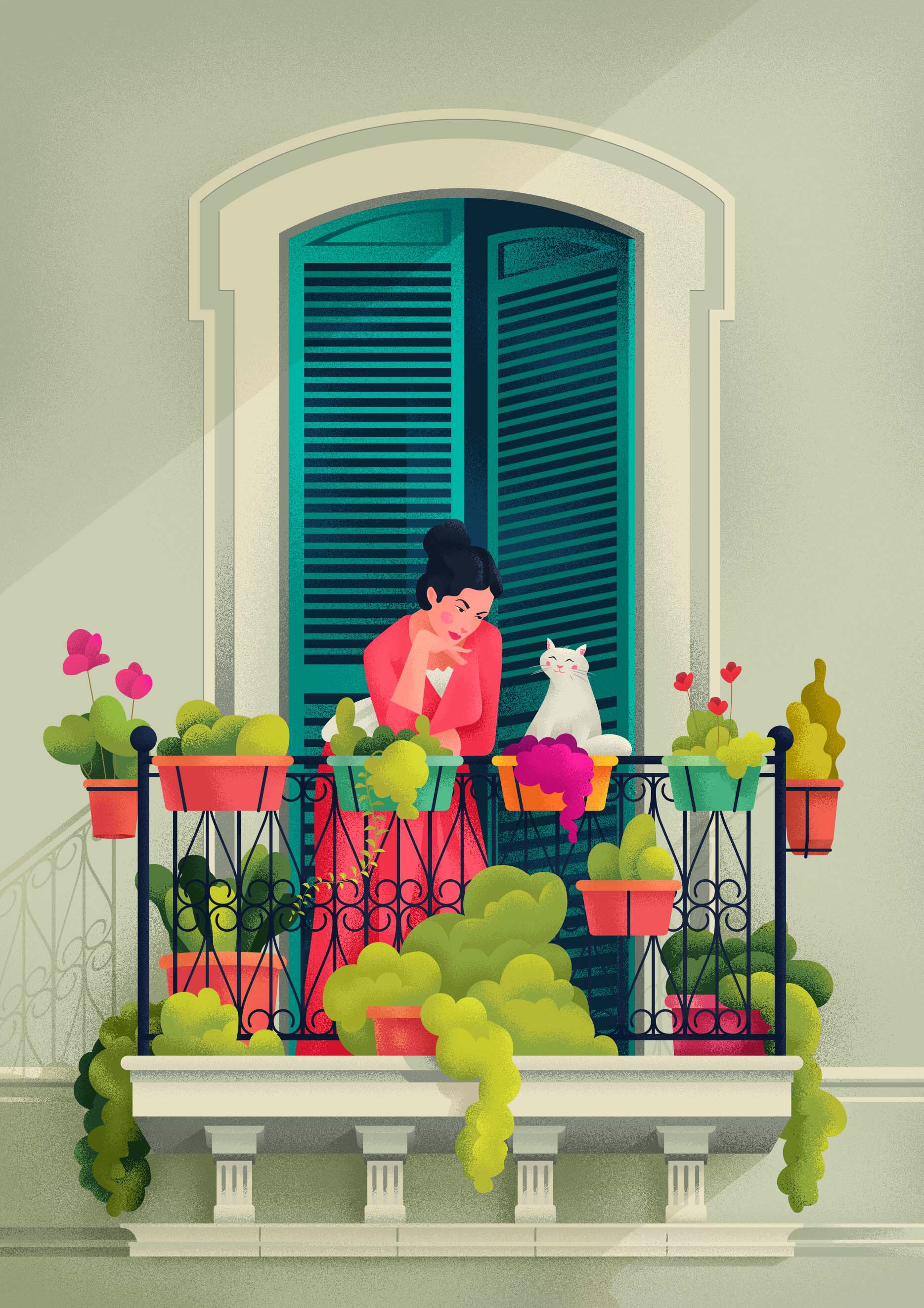 7. Where did you study?
I studied Bachelors of Fine Arts from Trivandrum fine arts college, Kerala.
8. Where do you see yourself in five years?
I would love to explore my art throughout the world and hope I can work with some other great artists in some other countries.
9. What about in ten?
I would love to travel around the world so I will try to make the plan for that.
10. What do you hope to achieve with your art?
My biggest dream is like to be in one of the top known illustrators in the world.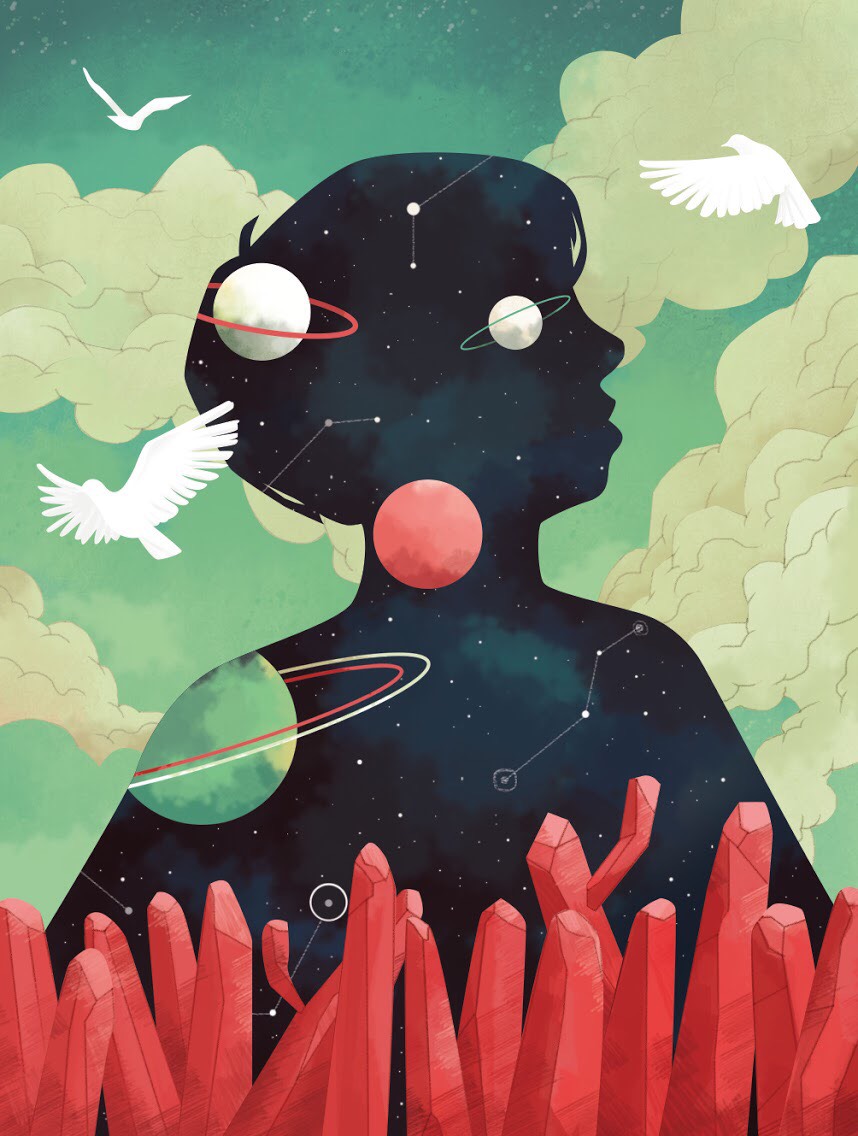 11. Now, tell us a little more about you as a person: what is your favourite food?
I love Calicut biriyani, and Kerala Sadhya. Also, love Arabic food.
12. Favourite book?
Pathummayude aadu - Vaikom Muhammed Basheer
13. Favourite genre of music?
Coming back to life - Pink Floyd
14. What are your hobbies?
I love to collect stamps and plants. Also, love travelling.
15. If you weren't an artist, what would you be?
Maybe I will be a dancer or civil engineer.