Instagram: @mylene.cagnoli
Website: www.mylenecagnoli.com
1. What's your story? Where are you from?
I grew up in french mountains, born with a pen in my hands!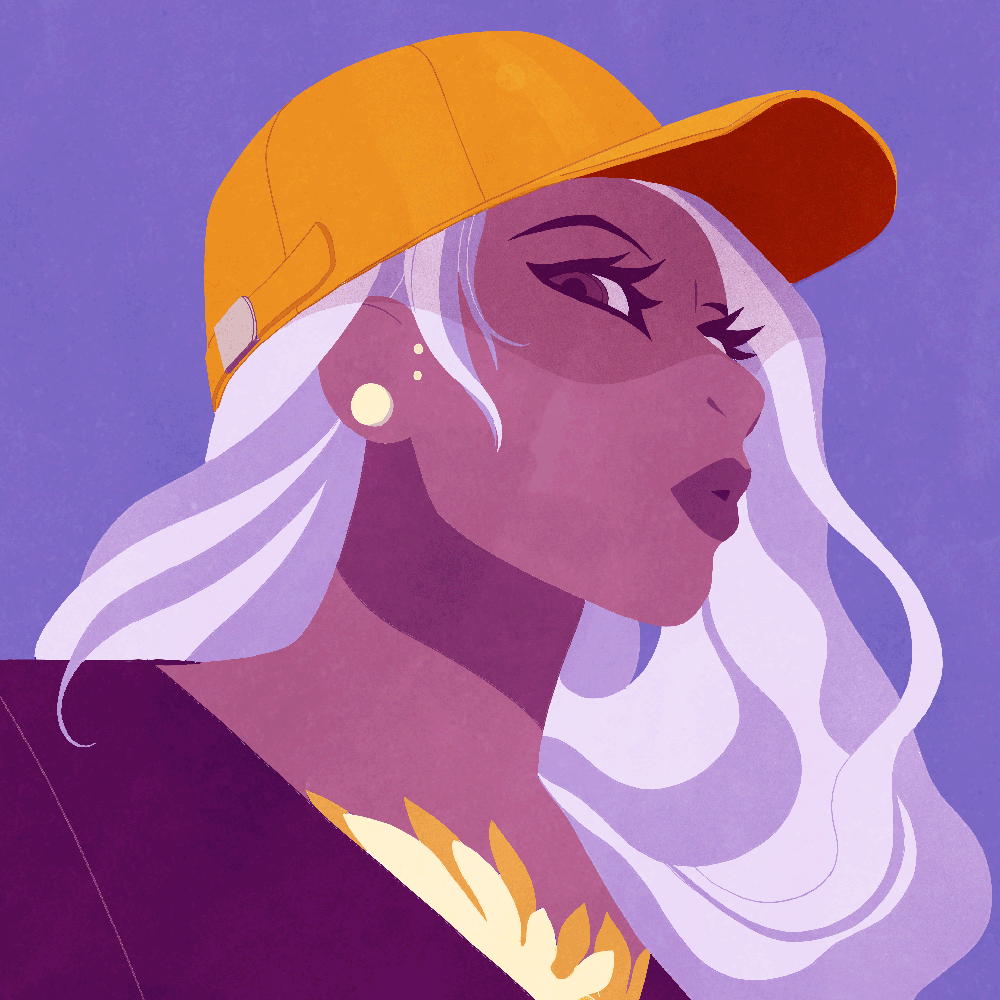 2. Tell us about your aesthetic.
Pop colours, feminism and empowerment are my keywords, and if it's neon and moving a lot I am happy. A bit of eroticism and a pinch of salt, here you are :)
3. What is your favourite medium and why?
For now digital, because I can animate, illustrate and color videos. It allows me to have something complete quite rapidly, though I love traditional media too.
4. What is your artistic process like?
Watching a lot of anime videos, drawing everyday and taking time to gather energy to transcend it into drawing. I absolutely need to be fully concentrating and that's why I prefer to work from home.
5. Who and/or what inspires your work?
Pop culture, Ghibli movies, fashion and music mostly. The multi-talented artist Grimes is my biggest inspiration at the moment. And the director Céline Sciamma.
6. What role does art play in your life? How does it change the way you view the world?
i don't know, as I have always had this vision. I guess it's overly sensitive and emotional.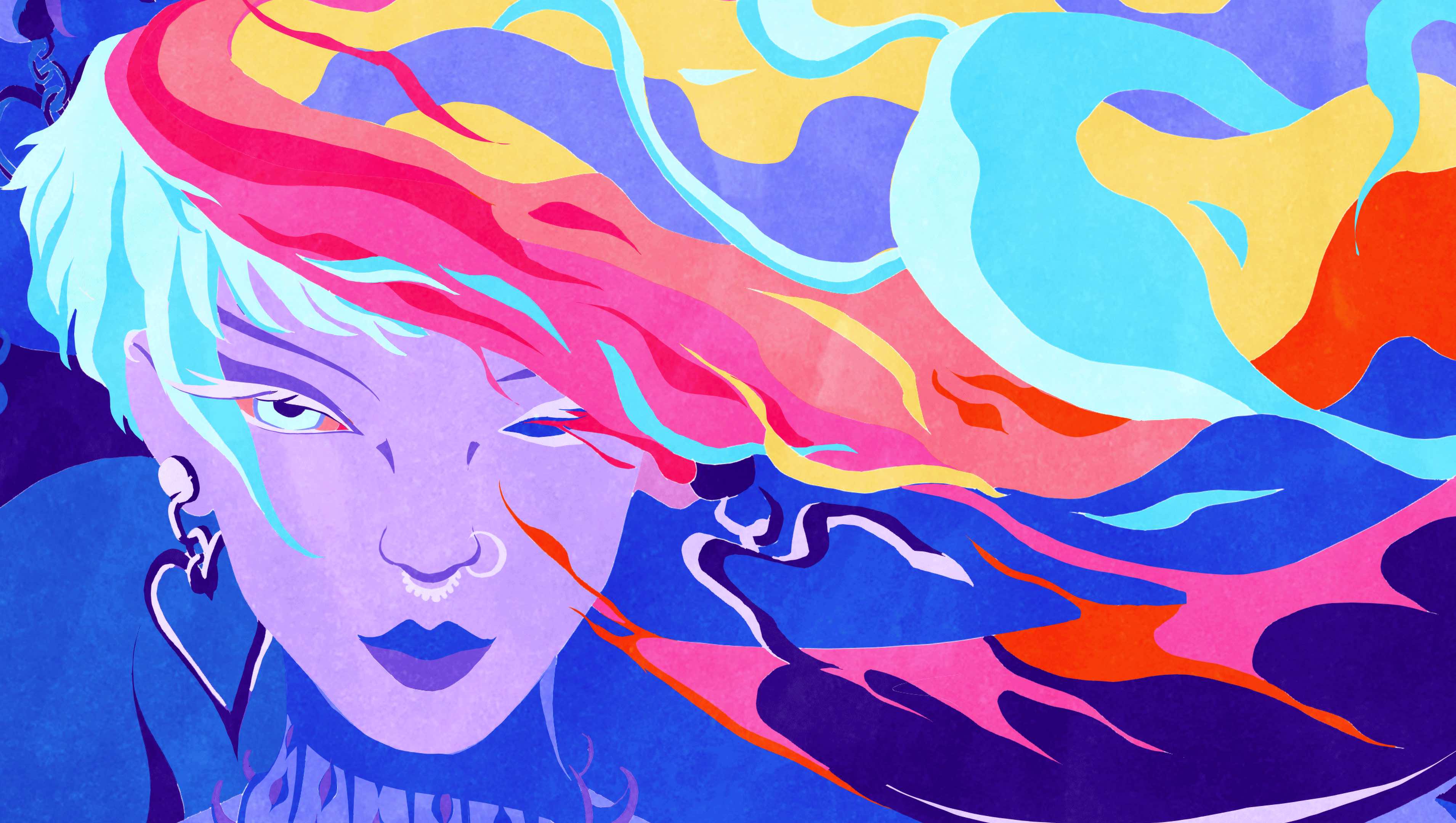 7. Where did you study?
Aix en Provence Fine Arts and Emile Cohl School in Lyon, france
8. Where do you see yourself in five years?
In a lonely house in the forest, with my bf and my cat, still working from home as I do.
9. What about in ten?
Wow will the world will still be here?
10. What do you hope to achieve with your art?
Burn patriarchy and get much fame :D and create videos as a director for fashion, video clips and indie short films.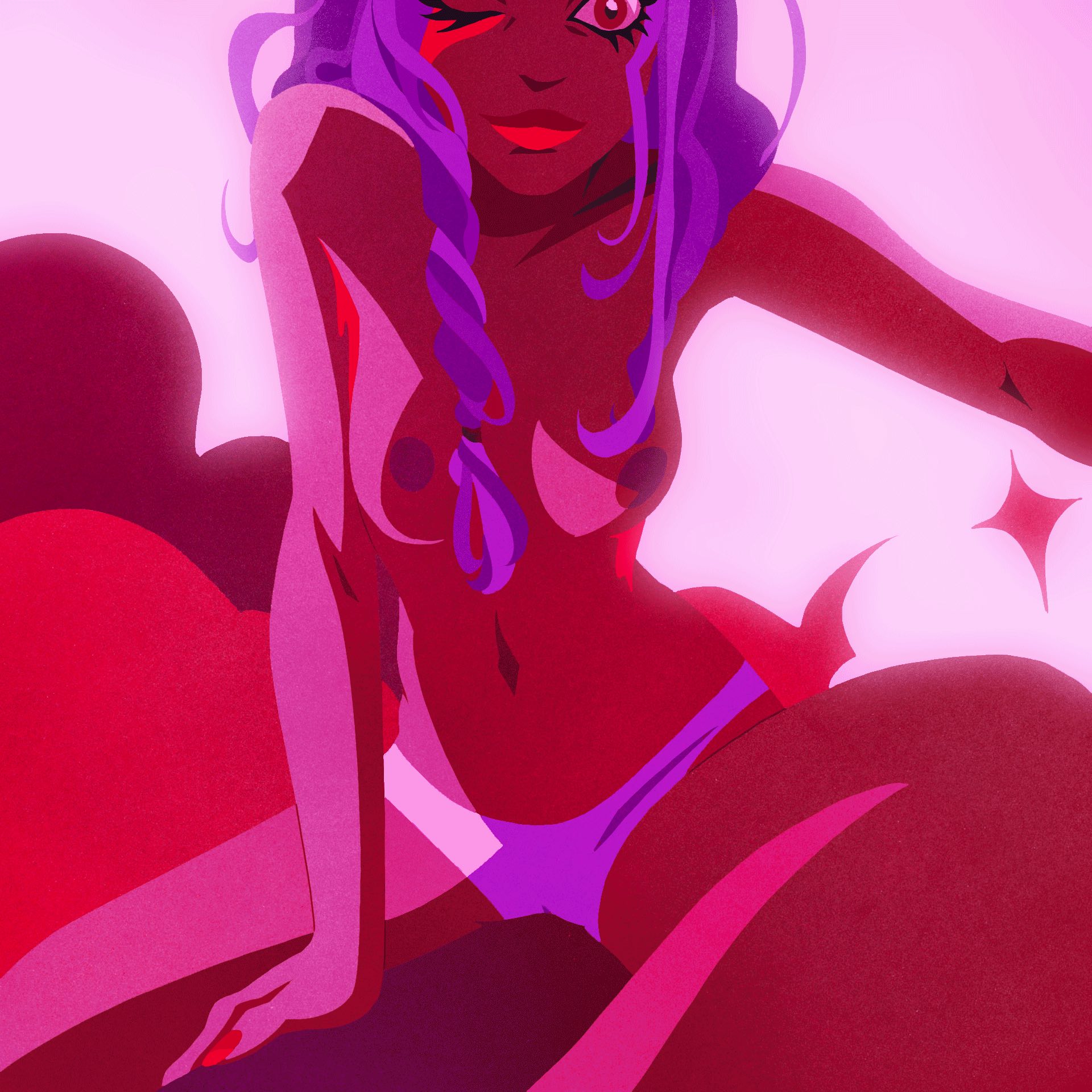 11. Now, tell us a little more about you as a person: what is your favourite food?
Fries, cheese, and fries with with cheese
12. Favourite book?
Flash, from Charles Duchaussois
13. Favourite genre of music?
I listen to many music types, but at the moment it's mostly trance music
14. What are your hobbies?
Climbing rocks, and singing with my piano/guitar
15. If you weren't an artist, what would you be?
A forest cat or a chirgugian, strange but true