Instagram:
@mynameis20
Facebook:
www.facebook.com/mynameis20
Website:
www.mynameis20.com
1. What's your story? Where are you from?
Hello, this is Leegong. I'm born in Korea and working as an illustrator while managing the bistro pub, in Yeonam-dong, Seoul.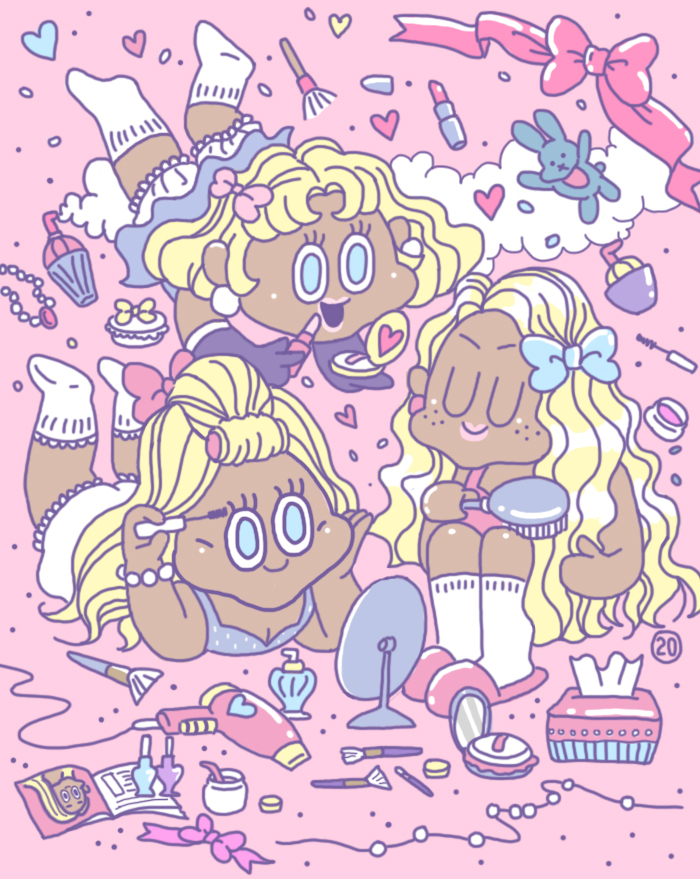 2. Tell us about your aesthetic.
Mostly inspired by the littlest stories in our daily lives, LEEGONG captures and depicts the unpolished and unstable moments, such as a teenage girl, wet paint, or the break of dawn.
3. What is your favourite medium and why?
I ususlly like to work on graphics using computer since it feels more smooth and neat. When I miss drawing on the paper, I used to draw something like doodles using dry materials such as design markers or color pencils. I also like the natural drawing that computer cannot describe as it is.
4. What is your artistic process like?
I'm very used to have the habit of recording every day. I like to write a short dairy day by day, note a memo, sketch roughly, and also try to catch the mood or the feeling of each moment by iphone camera or a recorder. Based on my records for each moment, I sketch and coat coloring on my drawing. My recent art works are inspired by my dairy from the days of my girls' high school years.
5. Who and/or what inspires your work?
The beginning of my inspiration is coming from myself. I ask to myself and record constantly my feelings, the ambience, and the scenes I liked of the day.
6. What role does art play in your life? How does it change the way you view the world?
I got to be someone who has the habit of observing the beautiful scenes in a detailed and sensitive way. Now I'm interested in very little and trivial things that can be missed in my daily life.
7. Where did you study?
I majored in visual design in art college. I worked as an editorial designer for making some little brochures and booklets.
8. Where do you see yourself in five years? Working in an agency?
I manage the store, that are filled with my art works. I still want to work as a freelance illustrator, and wish to have my little store with the drawing that has been deepened by the time. After 5 years, I also hope to run a fancy brand that has diverse goods/products based on my drawings.
9. What about in ten?
I will be drawing forever, continuously while feeling blessed and happy.
10. What do you hope to achieve with your art?
I hope I can deliver happiness for the people who appreciate my artworks. I really long for it and it is the most important part for my drawing. Also, I wish it can be a break for someone.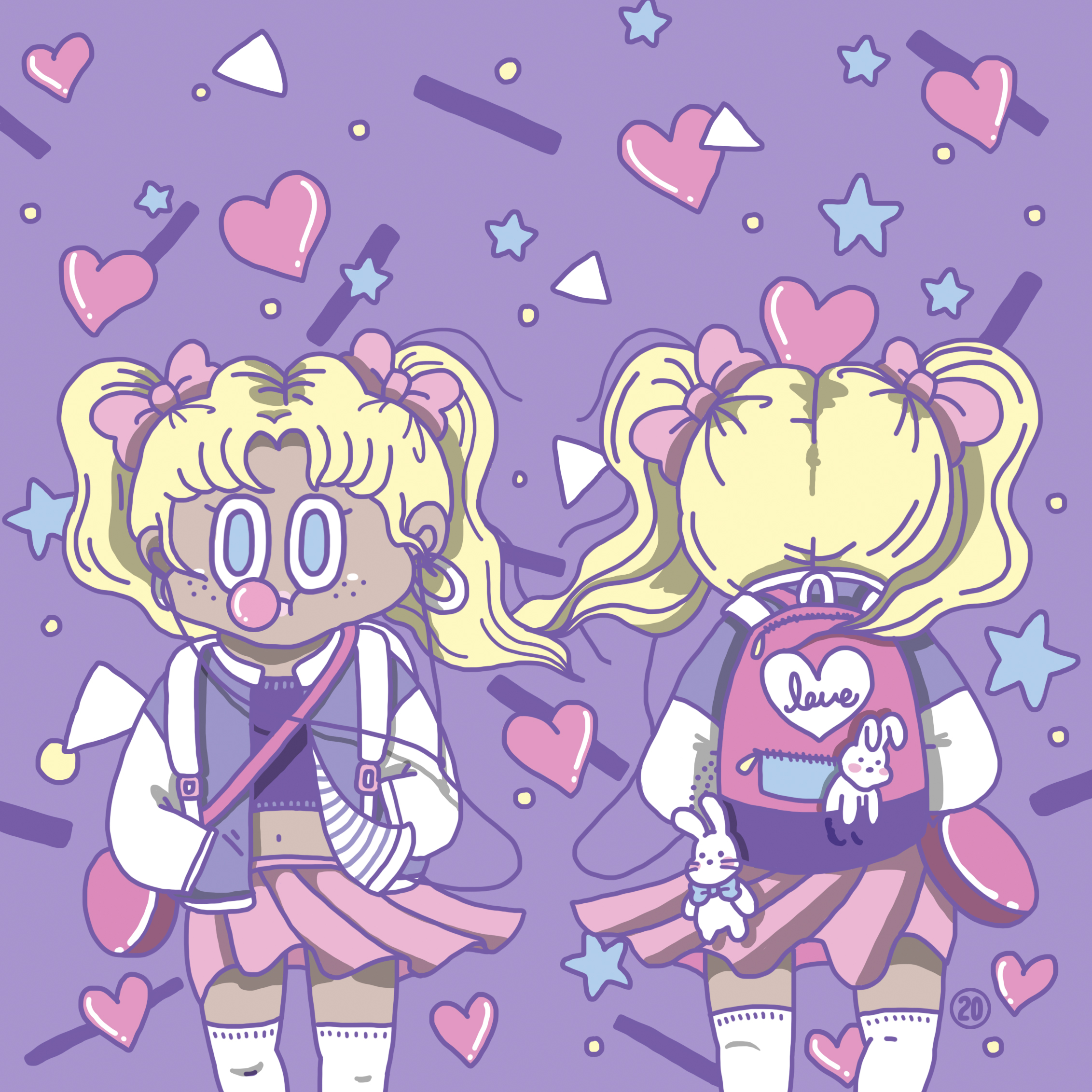 11. Now, tell us a little more about you as a person: what is your favourite food?
Coke! It is my main menu.
12. Favourite book?
<Lady's Mood> Poet, Park Sang-Su
13. Favourite genre of music?
I really love listening to music, especially which includes Alternative Rock, EDM, Synthesizer.
14. What are your hobbies?
Finding cute parts of the people for them :-)
15. If you weren't an artist, what would you be?
I may have ended up working as an editorial designer in the company.