Instagram: @namsai_k
1. What's your story? Where are you from?
I'm an illustrator and visual artist. I started out dreaming of working in animation and it's still my ultimate artistic goal to be a filmmaker. I am from Chiang Mai, Thailand. I live in a small town surrounded by mountains. I traveled a lot in my teenage years for my studies. This home in the mountains and those traveling years help make me who I am.
2. Tell us about your aesthetic.
My work is pretty feminine. I like playing with colors and shapes and mark making. I try to keep my composition simple, to tell sincere stories.
3. What is your favourite medium and why?
I sketch with gel pen and mechanical pencil because it's convenient. I enjoy painting with gouache and watercolor the most. I like the feeling, the texture and how unpredictable they are.
4. What is your artistic process like?
I feel like I'm still experimenting, still finding the process and finish that I feel comfortable with. My only constant practice is sketching and journaling. I start with random marks in my sketchbook and a vague story in my head then I improvise.
I'm now interested in bridging the difference between the sketch and the final. Somehow, I want to keep that rough, unfinished quality of my drawing there.
5. Who and/or what inspires your work?
Words inspire me. Words from books, movies, conversations, people, internet. Nature and just everyday life also gives me a lot of ideas. When I run out of motivation or feel lost, I look through art I admire. It's kind of like a compass, showing me what kind of art I want to make, what kind of artist I want to become. I use Pinterest and there's a bookmarked list of artists I have on my browser.
6. What role does art play in your life? How does it change the way you view the world?
Art is how I express myself. I'm very introverted so sometimes it feels like the only way to connect with the world outside of me. Art is a lot about observation so I think the process of making art teaches me to look at things deeply.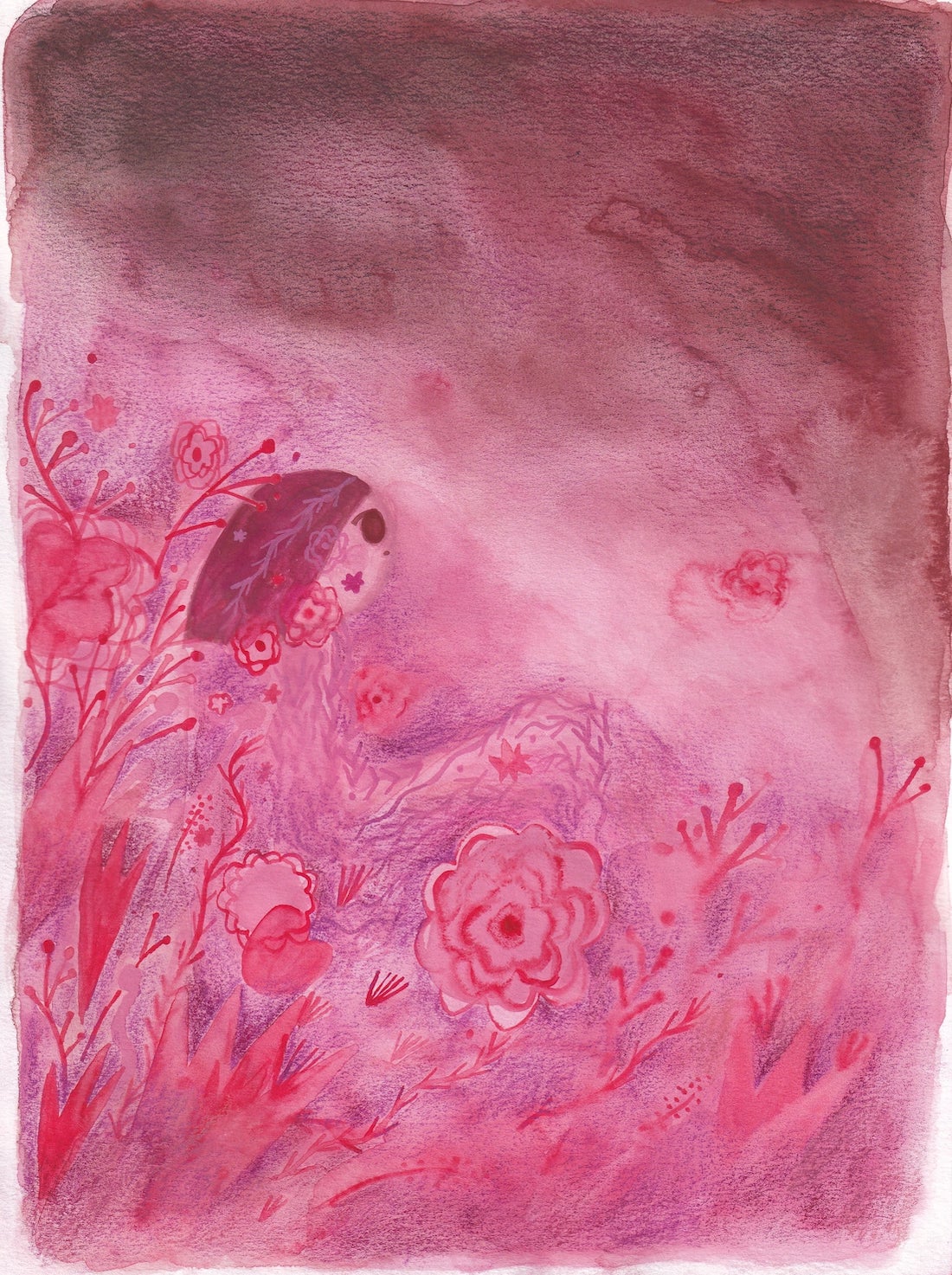 7. Where did you study?
I studied animation filmmaking for 2 years in France. One year at Atelier de Sévres in Paris, another at EMCA (École du métier du cinéma d'animation) in Angoulême.
8. Where do you see yourself in five years?
Somewhere abroad. Traveling. Still struggling to make art but happy.
9. What about in ten?
Settled in Thailand with enough means to support myself as an independent artist and to still travel, working on my own animation film.
10. What do you hope to achieve with your art?
For now my goals are personal; to have a stable enough career, to be able to support myself but the big picture is to be a positive force, to bring hope and consolation to people.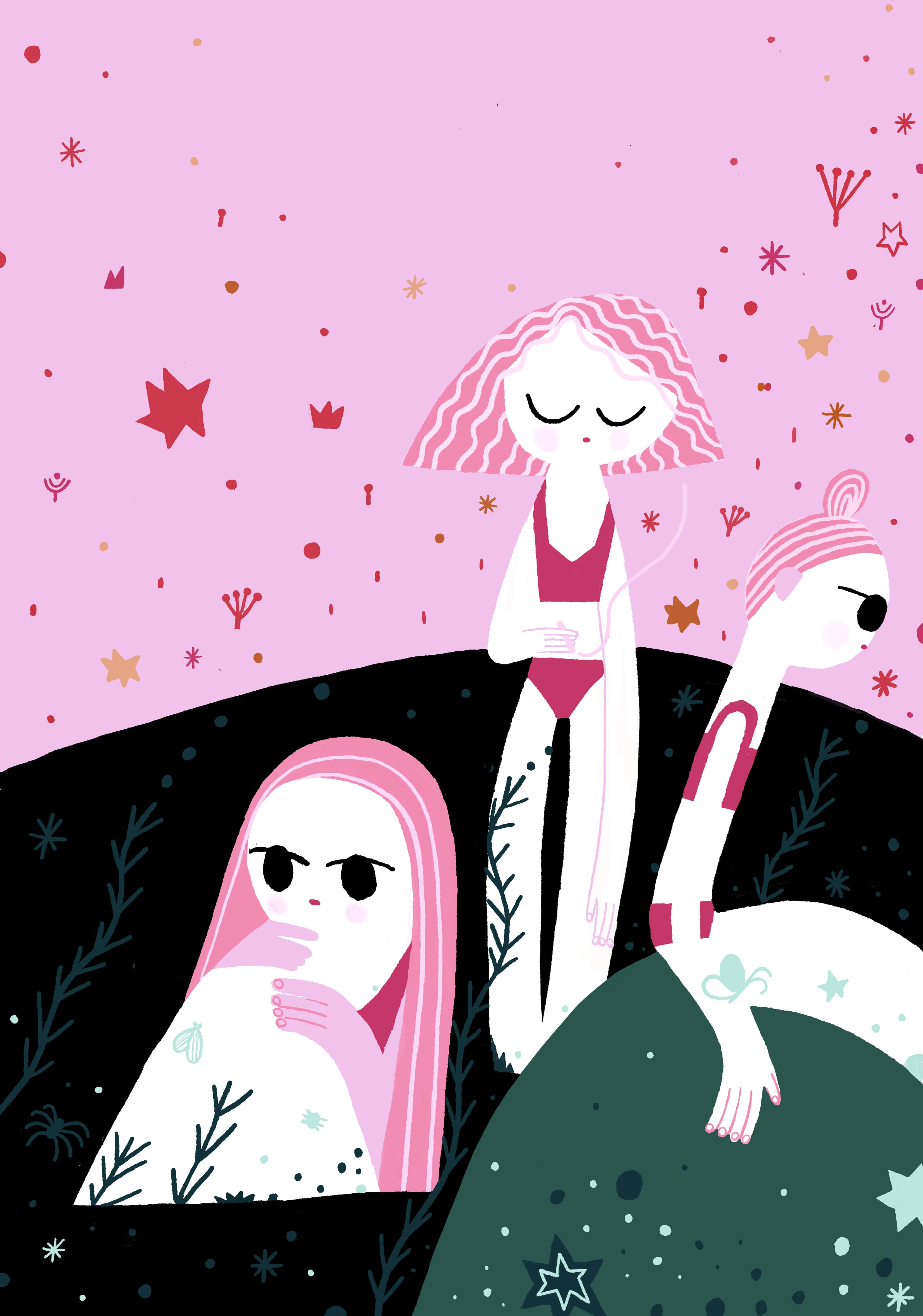 11. Now, tell us a little more about you as a person: what is your favourite food?
My mom's food and cakes.
12. Favourite book?
I'm finishing A Little Life by Hanya Yanagihara and it's incredible. And these days I think about The Secret Garden by Frances Hodgson Burnett often. It's one of my all-time favourites.
13. Favourite genre of music?
Anything with chill vibes.
14. What are your hobbies?
Watching movies, doing yoga, reading, and, for now, discovering k-pop and learning korean.
15. If you weren't an artist, what would you be?
Honestly, maybe I'd choose a monastic life or maybe a career in translation with a lot of volunteer work.