Instagram:
@nancykouta.me
Twitter:
@nancykouta
Pinterest:
@nancykouta
Behance:
www.behance.net/nancykouta
Linkedin:
www.linkedin.com/in/nancykouta
1. What's your story? Where are you from?
Hey, I am Nancy Kouta. I was born in a small town called Saida (South Lebanon). I moved to Beirut 6 years ago and I am always looking for a new creative adventures. Since a young age, I was interested in art, video games and abstract paintings. I have been obsessed with colors my whole life and that has influenced me for taking a creative path.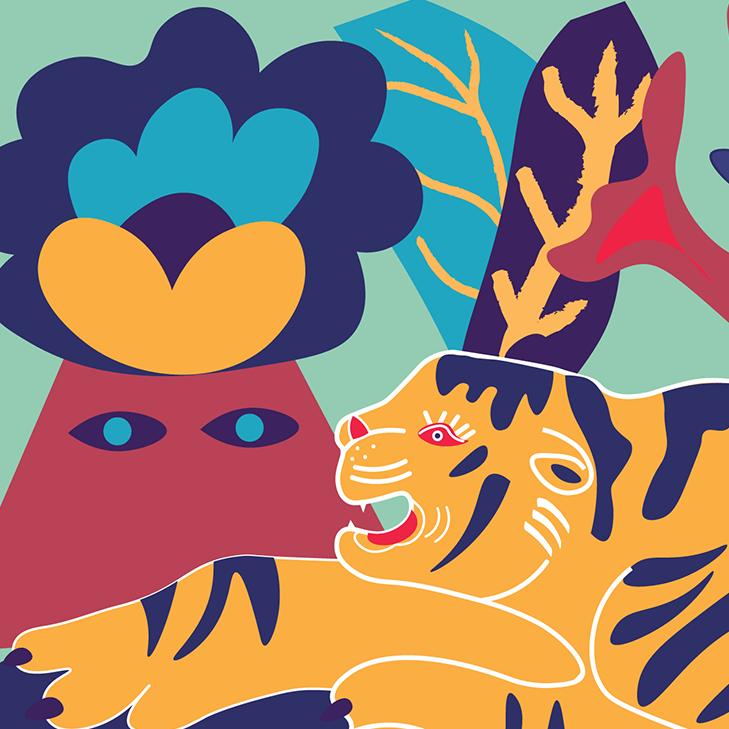 2. Tell us about your aesthetic.
As I mentioned earlier that I am obsessed with colors so my work is generally characterized with bold vibrant colors with simple abstract shapes. I think my style is developing more and more with every project I am taking.
3. What is your favourite medium and why?
My work is mostly digital but any idea always starts with a pencil. Expressing my ideas comes more easily when touching the paper, and. I am making time now in exploring printmaking.
4. What is your artistic process like?
I always start with a research until having a clear idea. After that I start sketching my ideas with a pencil and sometimes I color them in order to know my feelings beyond them. I start over if I didn't feel something. When I am satisfied with the sketch, I scan it and bring it to illustrator or Photoshop to work on the color palettes.
5. Who and/or what inspires your work?
Anything can inspire me. It can be a random talk with a stranger, a kids or any book I read, a jog in the beach or the coffee smell in early mornings. Within the creative field, I find inspiration in the animation movies I watch with my nephew, and in the video games I play. Also, the work of Libuše Niklová inspires me a lot.
6. What role does art play in your life? How does it change the way you view the world?
Art has always been a huge part in my life. I used to have my own little space that was filled with paint (a lot of paint), video games (Sega and Nintendo games) and crafts. I get bullied in school because my way of thinking was different and this thing made me more curious in exploring my own space. I was curious to play with everything even with items that unfortunately society refers to it as boy's games. All that exploring let me see everything in a different way now and it helped me see the beautiful imperfection details.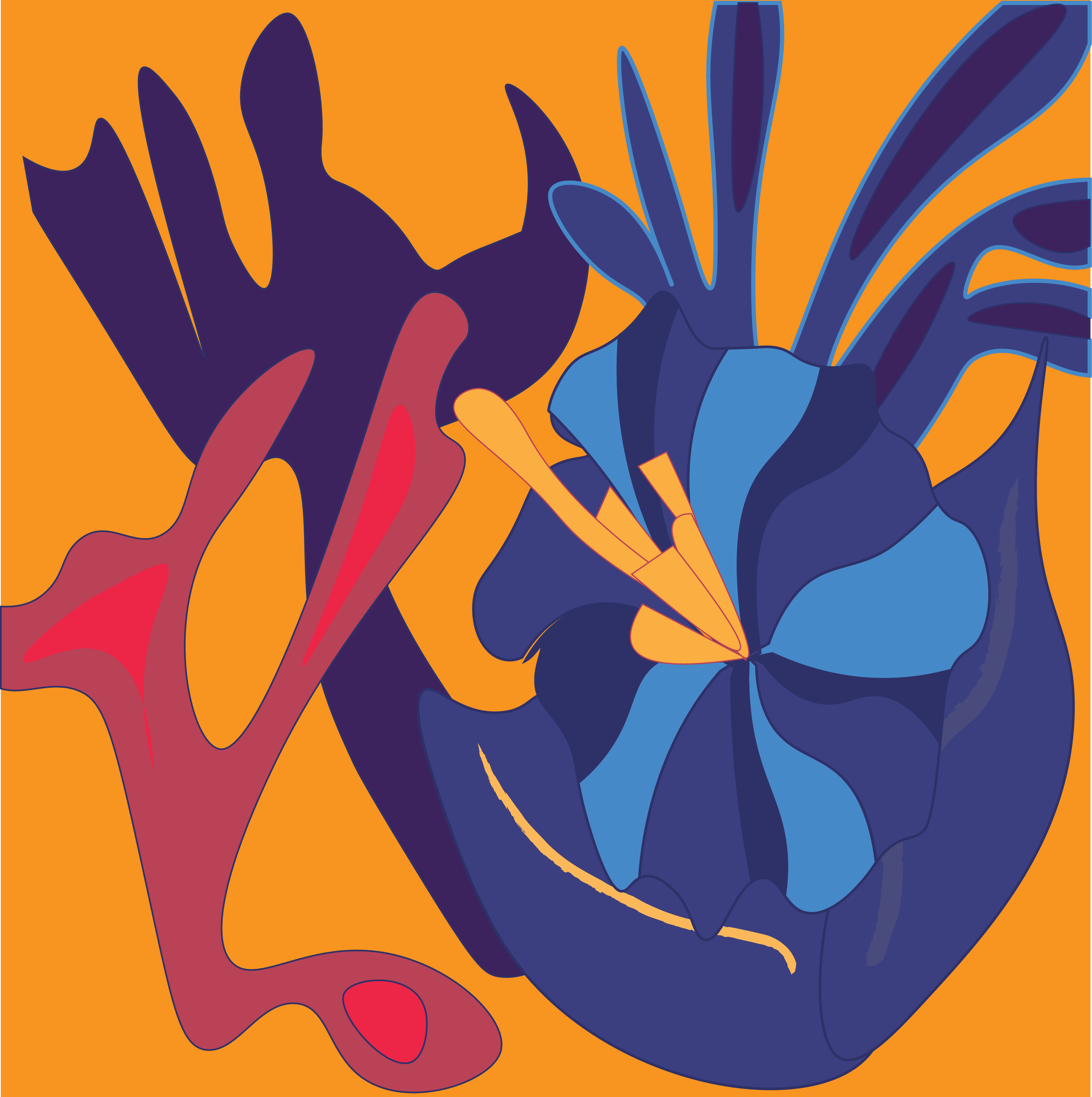 7. Where did you study?
I studied Graphic Design in the American University of Science and Technology (AUST) in Beirut.
8. Where do you see yourself in five years?
I would like to move to another city (I recently had an idea in exploring Dublin). Maybe working with agents because it will help me know more creatives. Also, having a line of illustrated eco products (a project working on it now).
9. What about in ten?
Hmm, maybe I will hopefully have my own studio and I would love if I can open a free art school for kids and adults.
10. What do you hope to achieve with your art?
Art is the only way I know that helps me express my inner thoughts. I hope my artwork will let them feel something (good or bad) beyond their comfort zone and may this experience inspire their journeys.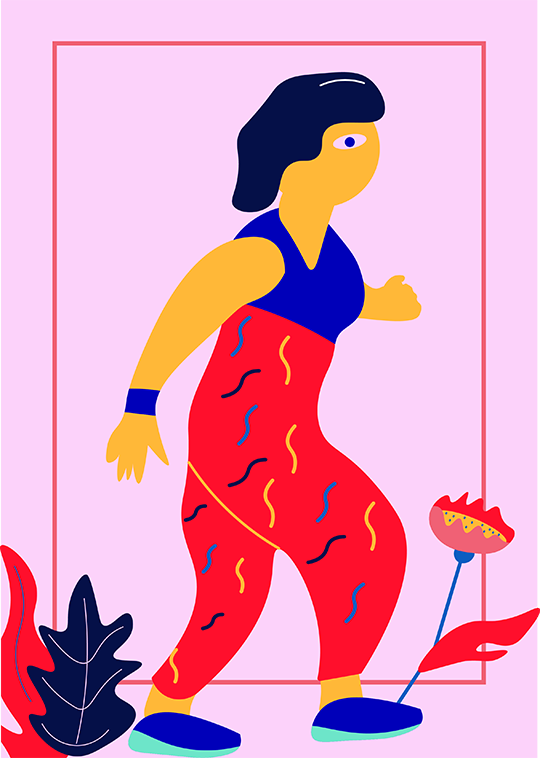 11. Now, tell us a little more about you as a person: what is your favourite food?
Mediterranean food with Mexican twist.
12. Favourite book?
I love fantasy and philosophy books so I will choose "Human, All too Human "by Nietzsche.
13. Favourite genre of music?
Depending on my mood but mainly jazz.
14. What are your hobbies?
Exploring cities, Reading books, riding bikes and video games.
15. If you weren't an artist, what would you be?
Penguin guardian. ☺