Instagram:
@nancyleerf
1. What's your story? Where are you from?
My name is NancyLee, I come from a city in the south of China--nanning, it is a beautiful place, I like painting from a very young age, but later I stopped painting because of the pressure of study, until I grow up,now I start painting again. 我的名字是NancyLee,我来自中国南部的一个城市--南宁,那是一个美丽的地方,我从很小的时候就喜欢画画,但是后来由于学习的压力就停止了,直到长大以后才重新开始画画。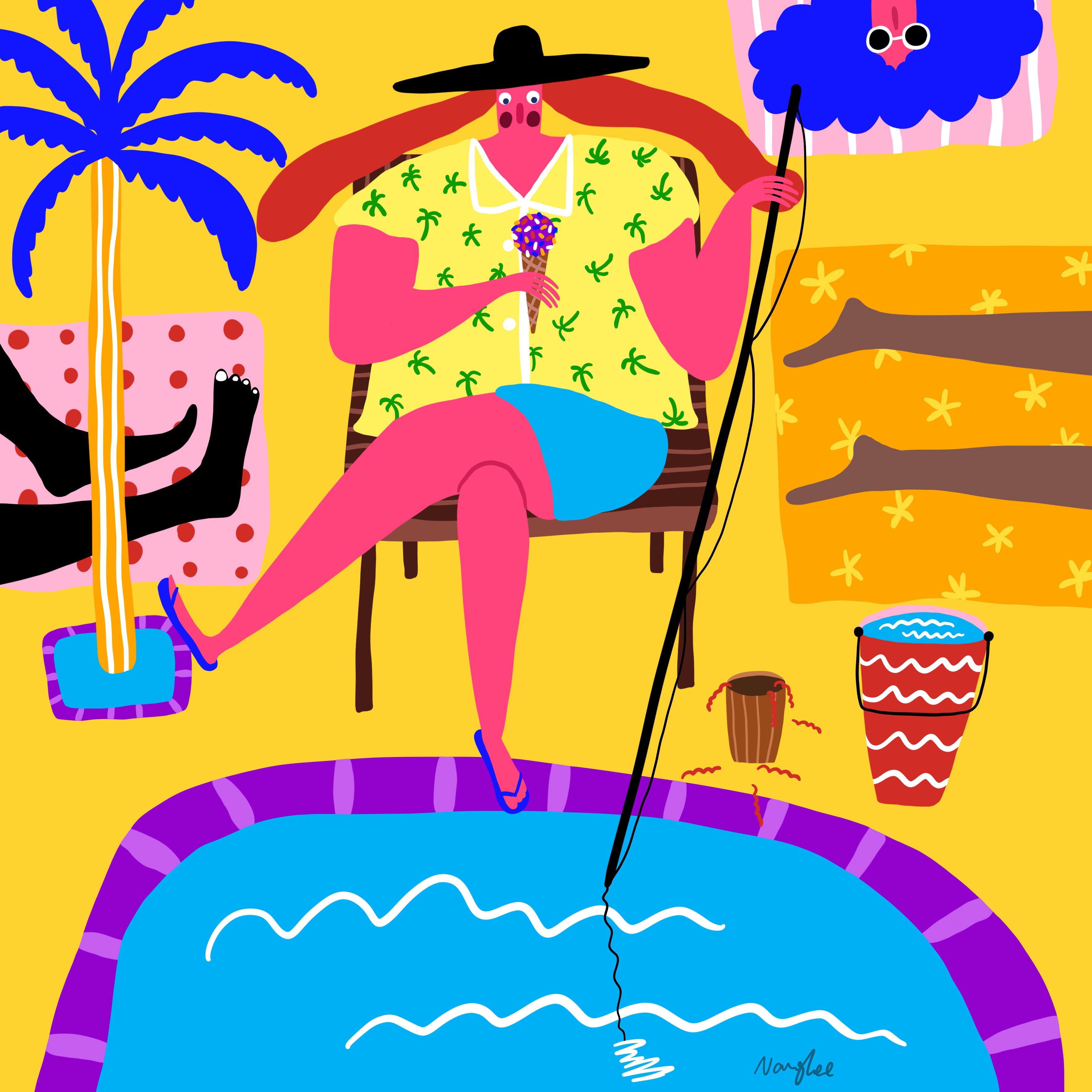 2. Tell us about your aesthetic.
I like all the bright colors, because bright colors can bring me happiness. 我喜欢一切颜色鲜艳的东西,因为鲜艳的颜色能给我带来快乐。
3. What is your favourite medium and why?
my favorite media is the Internet, through the network, I can know a lot of interesting people, but also to see this colorful world. 1、我最喜欢的媒介是互联网,在网上能认识很多有趣的人,也能看到这个丰富多彩的世界。
4. What is your artistic process like?
I draw a picture every night, and then put it on the Chinese social media, micro-blog. 我每天晚上都要画一张画,然后放到中国的社交媒体--微博。
5. Who and/or what inspires your work?
my art is very simple, a year ago, a friend asked me to draw a picture of him, after the completion of the task he liked it very much, which inspired my passion for painting. This year, I insist on drawing a picture every day, has been uninterrupted.My family and friends like these works, they give me a lot of encouragement. 我的艺术历程很简单,一年前,我的一个朋友拜托我给他画一幅画,当任务完成之后他非常喜欢,这激发了我的绘画热情。这一年来,我坚持每天画一张画,一直都不间断。我的家人和朋友们都喜欢这些作品,他们给了我很大的鼓励。
6. What role does art play in your life? How does it change the way you view the world?
Painting has become a part of my life, I feel happy in the painting, through the painting, I met a lot of friends on the network, we communicate with each other, to discuss the knowledge of art. 绘画已经成为我生活中的一部分,我在绘画中感受到快乐,通过绘画,我在网络上认识了很多朋友,我们一起交流,一起讨论关于艺术的方面的知识。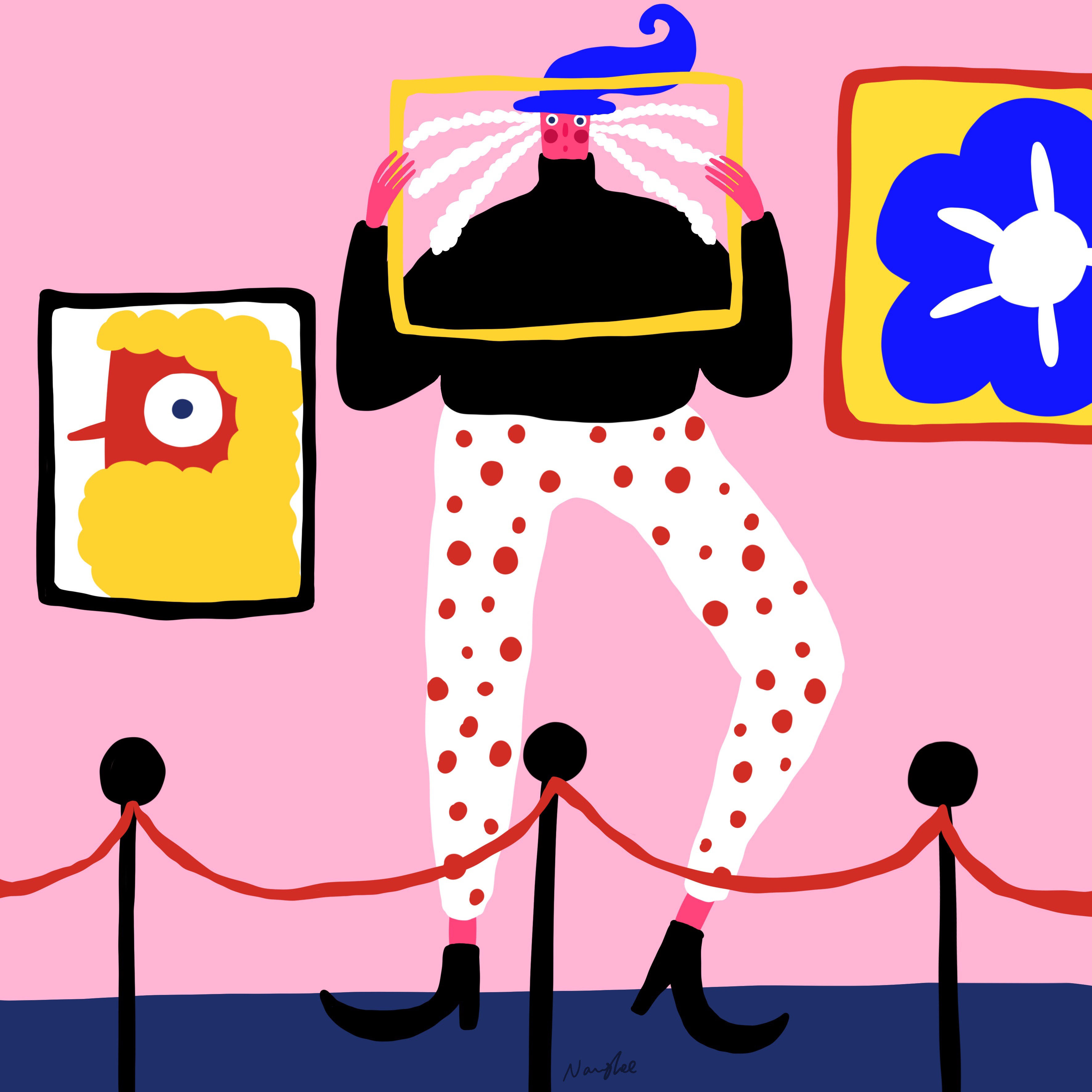 7. Where did you study?
I didn't learn painting in a professional college. 我没有在专业的大学里学习过绘画。
8. Where do you see yourself in five years? Working in an agency?
I am currently working for a big company in China and I want to be a professional illustrator in five years. 目前我在一个中国的大企业工作,我希望在五年之内变成一名职业的插画师。
9. What about in ten?
I want to have a studio of my own. 我希望有一个自己的工作室。
10. What do you hope to achieve with your art?
I hope more people can see my paintings, I hope these paintings can bring happiness to them. 希望更多的人看到我的画,希望这些画能给他们带来快乐。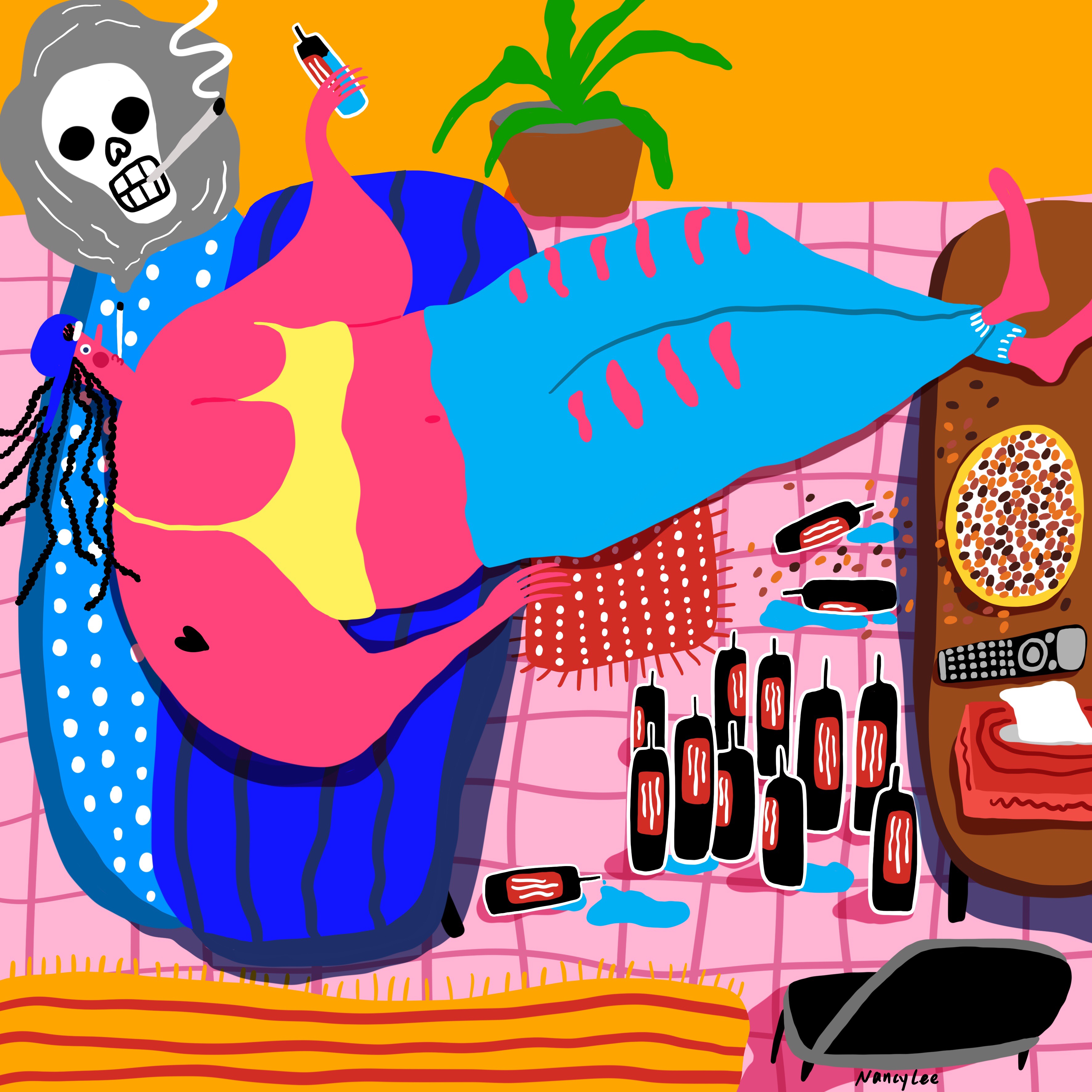 11. Now, tell us a little more about you as a person: what is your favourite food?
There are a lot of delicious food in China, but my favorite is vegetables, vegetables can bring health to my body. 在中国有很多美味的食物,但是我最喜欢的是蔬菜,蔬菜能给我的身体带来健康。
12. Favourite book?
My favorite book is written by a Chinese writer, "the ordinary world", which is a great book. 最喜欢的书是一位中国作家写的《平凡的世界》,这是一本伟大的书。
13. Favourite genre of music?
The most popular type of music is pop music,both Chinese music and foreign music, because listening to good music is a kind of enjoyment. 最喜欢的音乐类型是流行音乐,中国的音乐和外国的音乐我都喜欢,因为听美好的音乐是一种享受。
14. What are your hobbies?
I like running, traveling and reading. 我喜欢跑步、旅游和看书。
15. If you weren't an artist, what would you be?
I am now a company's employees, if I can not become an illustrator, then I may continue to do this post. 我现在是一名公司的员工,如果以后我不能成为插画师,那么可能我会在这个岗位继续做下去。