Instagram:
@nangso25
Website:
dmsp0031.wixsite.com/nangso25
1. What's your story? Where are you from?
I am currently working as a freelance illustrator and I am doing various work such as picture books and essay illustrations. I'm from Korea.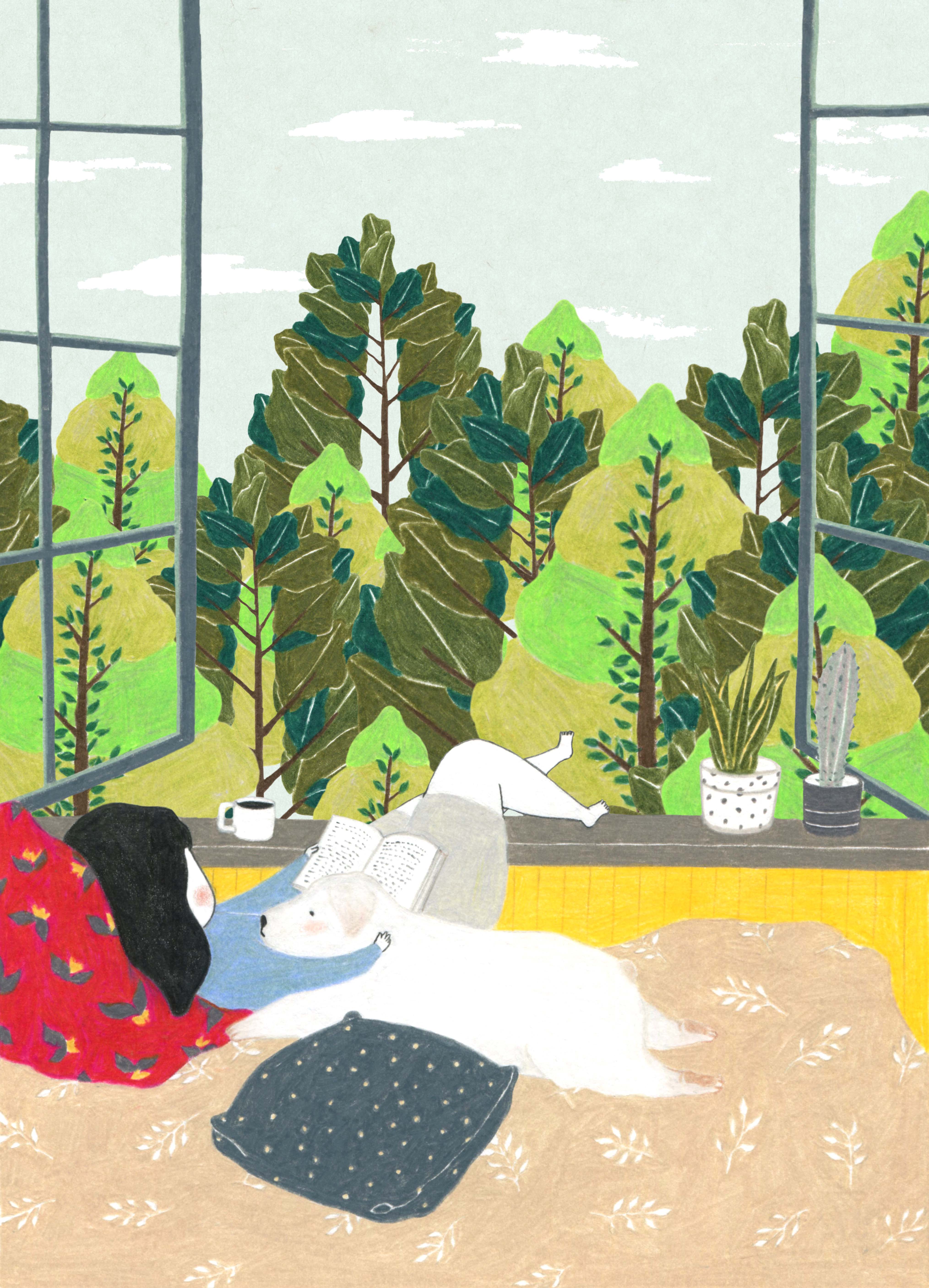 2. Tell us about your aesthetic.
I mainly draw active messages through relationships with animals, especially with companion dogs. I will draw a picture with the desire to tell people happy messages that can be found in a few everyday situations. It is those who concentrate on colors that can feel comfort.
3. What is your favourite medium and why?
I like the feel of pencils and colored pencils. In the end, we finish with Photoshop, focusing mainly on manual work. It has a warm color that only pencils and colored pencils can give.
4. What is your artistic process like?
Sketch the paper with a pencil and color it with colored pencils. Finish corrects the color again in Photoshop.
5. Who and/or what inspires your work?
A small moment in every everyday becomes the thematic song of the figure. Pictures and memories that I took when I travelled have also become materials for diagrams.
6. What role does art play in your life? How does it change the way you view the world?
The picture gives hope to me. I want to send some positive messages to people.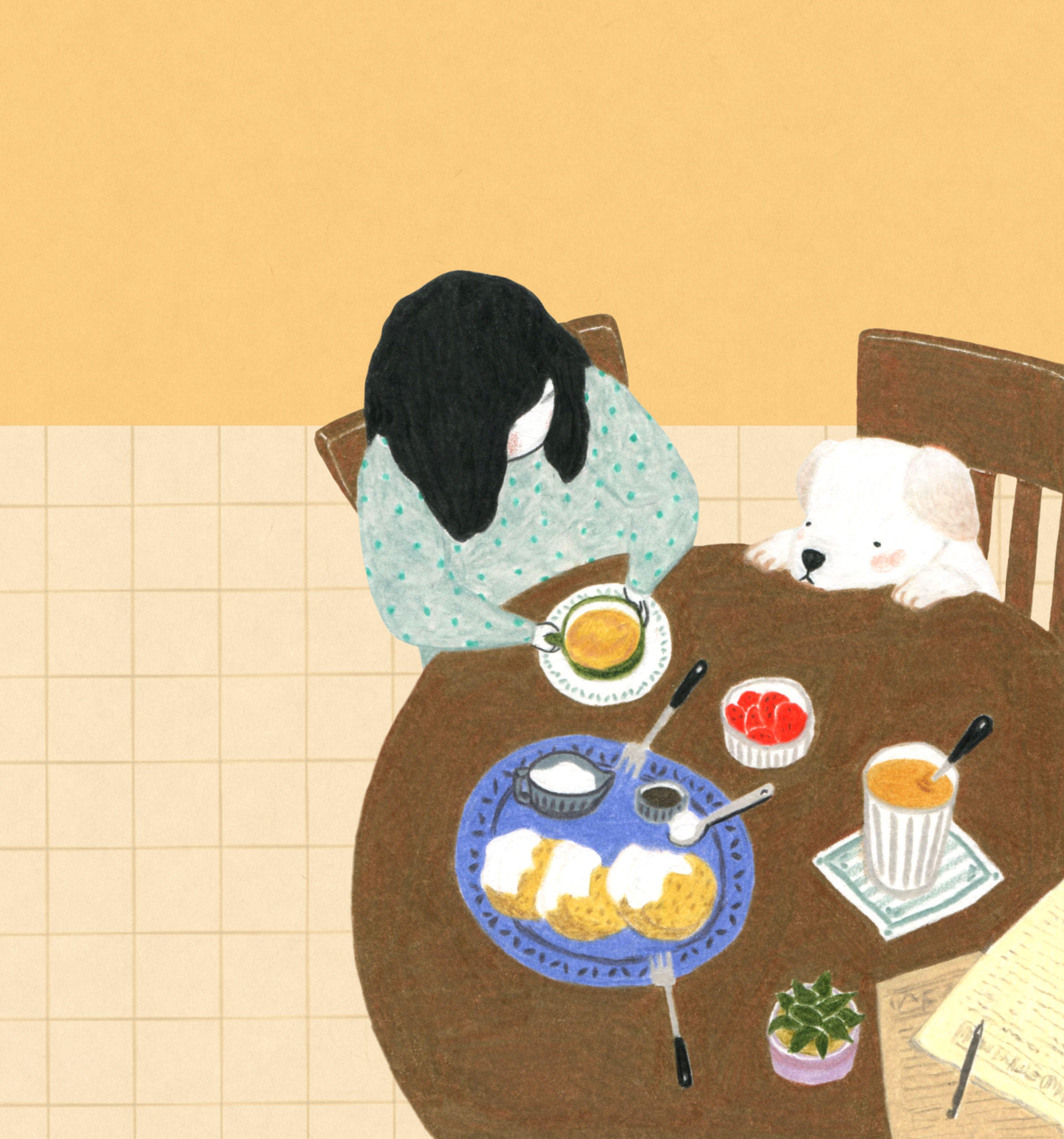 7. Where did you study?
I majored in visual design at university. I am interested in the illustrations and I have been drawing so far.
8. Where do you see yourself in five years? Working in an agency?
I have not tried many things yet and want to do various things. If you have a chance, I would like to publish an essay from my drawing.
9. What about in ten?
Well ... I want to make a picture book after 10 years. I hope I can continue to paint my favorite paintings.
10. What do you hope to achieve with your art?
I wish people who met my painting feel a little comfortable and happy feeling. I want to give you a break in a difficult day.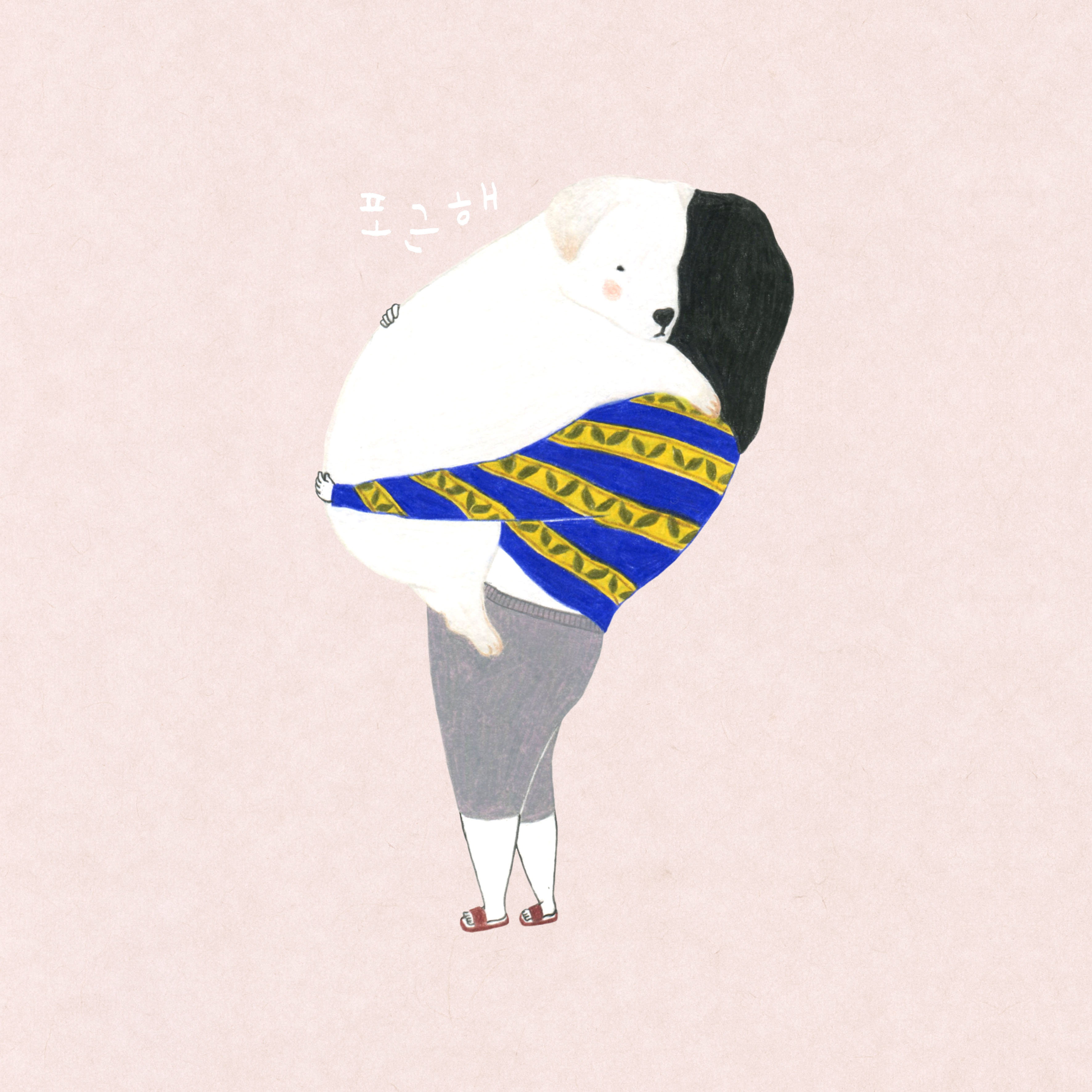 11. Now, tell us a little more about you as a person: what is your favourite food?
The rice that my mom gave me is the best. I like Korean food and Japanese food.
12. Favourite book?
I like picture books and there are many picture books of various artists at home.
13. Favourite genre of music?
I usually listen to music with a good melody. I listen to a lot of indie music when I am working.
14. What are your hobbies?
When I do not work, take a bicycle. Climbing on weekends and drinking good air.
15. If you weren't an artist, what would you be?
I have been drawing pictures since I was a kid and I have not been able to think of other things. Perhaps I did not play the piano I learned a little while I was a child?