Instagram:
@nataliaagatte
Website:
www.nataliaagatte.com
1. What's your story? Where are you from?
Hello! My name is Natalia Agatte, and I'm from Sao Paulo, Brazil. I moved to NYC when I was 21 –– after I finished college in my country (I'm 27 now).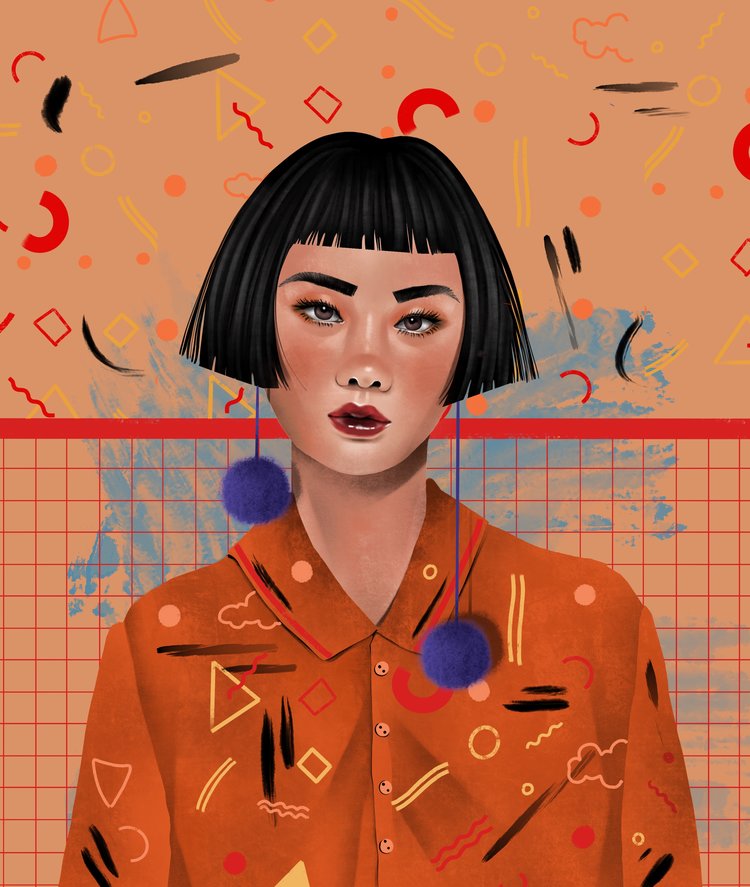 2. Tell us about your aesthetic.
I like to mix fashion and beauty to portray women in different situations of their lives. I love portraiture and the many stories we can tell only with facial and/or body expressions.
3. What is your favourite medium, and why?
Hm. I used to work with watercolor a lot in the past. But my best friends, for now, are Procreate and Photoshop.
4. What is your artistic process like?
I usually start with a color palette (I have many saved for future use) and then I choose an exciting picture for inspiration. People with strong and different features are usually my go-to.
5. Who and/or what inspires your work?
Diversity. Colors. People that I see every day in the city. Everybody is unique from the way they dress to the way they talk.
6. What role does art play in your life? How does it change the way you view the world?
Huge part. Particularly visual art. I'm completely mindful and present whenever I'm making or seeing art.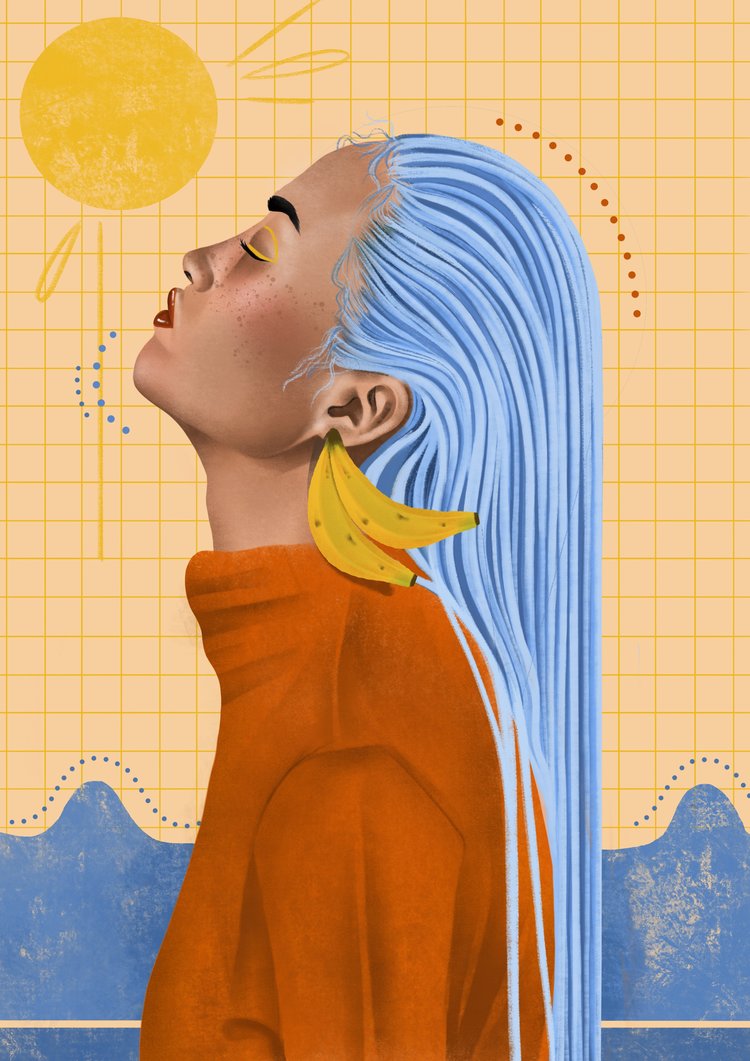 7. Where did you study?
I have a Bachelor's degree in Fashion Design from Santa Marcelina University (Sao Paulo). Graduated in Fashion Illustration.
8. Where do you see yourself in five years?
Collaborating and working with artists and brands that inspire me.
9. What about in ten?
Same thing, but more established. And I hope to have different and more challenging goals by then.
10. What do you hope to achieve with your art?
Seeing people relating to my art. Getting something useful from it. And, I don't know, just keep doing what I love!
11. Now, tell us a little more about you as a person: what is your favourite food?
My favorite right now is Indian food!
12. Favourite book?
I love mysteries! So I'm gonna go with "And then there were none" by Agatha Christie.
13. Favourite genre of music?
Rock, Alternative rock or pop
14. What are your hobbies?
Drawing and movies. I'm a big film fan.
15. If you weren't an artist, what would you be?
Hm. Probably something related to films. Something visual for sure!