Instagram:
@natashasmithdesigns
1. What's your story? Where are you from?
Hello! I'm Natasha Smith, 25 years old from Lincolnshire in the East of England. I currently work full time as an in house Graphic Designer and I do lots of freelance illustration in my spare time.
2. Tell us about your aesthetic.
Simple, often colourful featuring bold shapes with a little bit of texture thrown in here and there.
3. What is your favourite medium and why?
Digital, Digital and more digital. Adobe Illustrator is my best friend!
4. What is your artistic process like?
I will come up with an idea, get it down with pencil and paper - very, very badly. I really cannot draw, which seems crazy for an illustrator. But an idea is an idea, doesn't matter if it looks good originally, so I start with pen and paper. Then I work digitally on it in Adobe Illustrator - the shape tool and pathfinder tool is my best friend - I let that do all the hard work. Then I finish off with a little bit of texturing in Adobe Photoshop
5. Who and/or what inspires your work?
Things I read about most. I felt like there was a lot of horrible things going on in the world and that was all the news ever focused on and it just became so depressing, so I sought out to find happy, fun and positive articles and I'd illustrate after reading them. I'm also inspired by people and basic daily life!
6. What role does art play in your life? How does it change the way you view the world?
I find creating art a really mindful process - it's my escape and its good to be constantly learning - I still class myself as a beginner, but it's also quite a scary process - you start it off, question your ability and think, 'i'm not sure if this is shit or good.' then sent it off into the world, for other people to think, 'i'm not sure if this is shit or good.' But that's just life!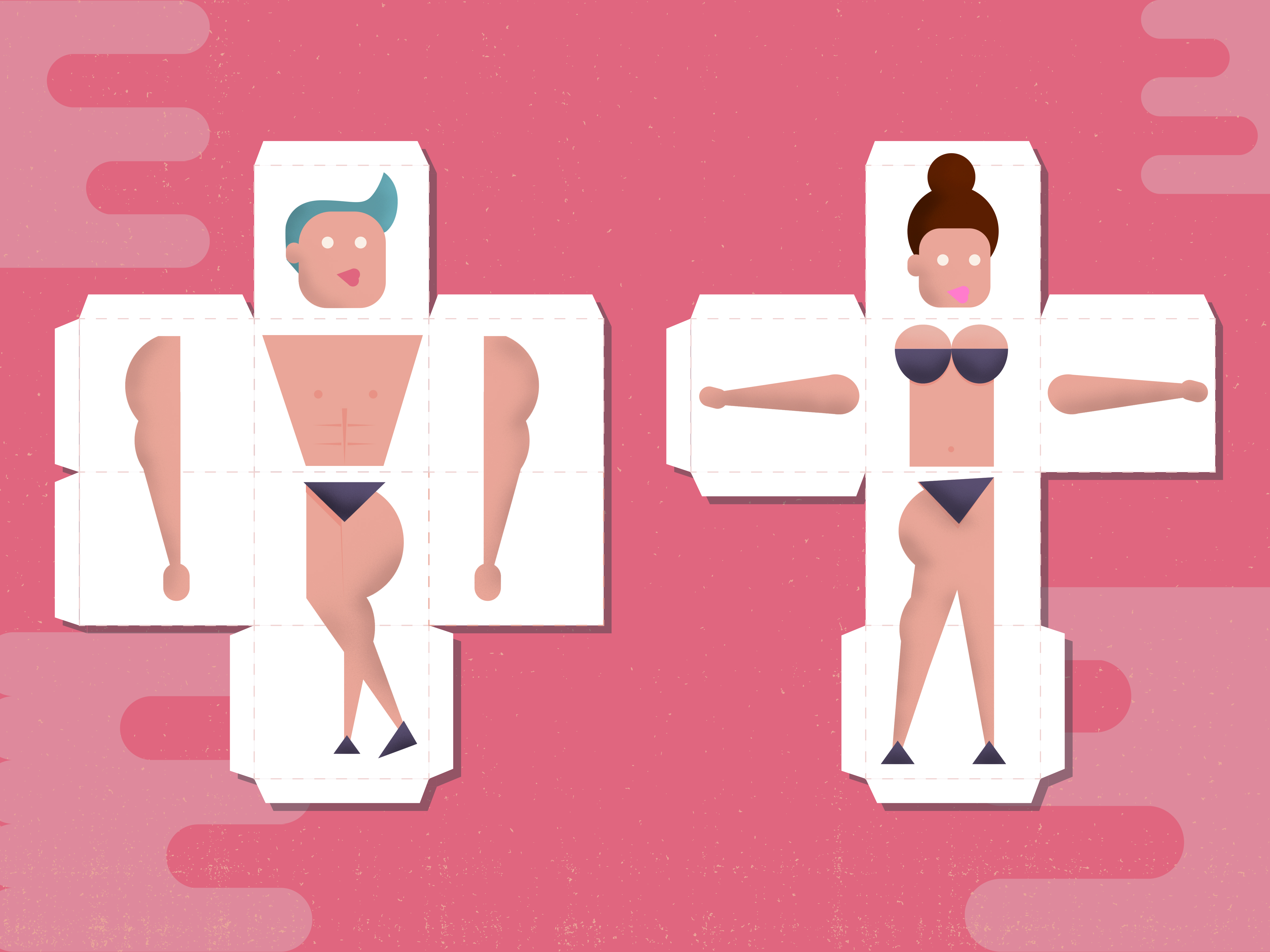 7. Where did you study?
I studied in Southampton, England. But it was on a course that has nothing to do with illustration - so I guess I'm pretty much self-taught. Skillshare and youtube videos pretty much taught me everything!
8. Where do you see yourself in five years? Working in an agency?
I'd like to be able to do freelance illustration full time and be represented by a lovely illustration agency to help with clients and support my work.
9. What about in ten?
a 3 bedroom house with a massive garden that I could have my own little studio in, with 3 dogs running around and I could just illustrate all day! Other than that I'd like to take part in some illustration fairs, conferences and talks etc. Maybe even teach some classes? The possibilities are endless.
10. What do you hope to achieve with your art?
I'd like people to be reading through a magazine and maybe see some illustrations I have featured in it and know straight away that it's my work, without even seeing my name. That would make me really happy!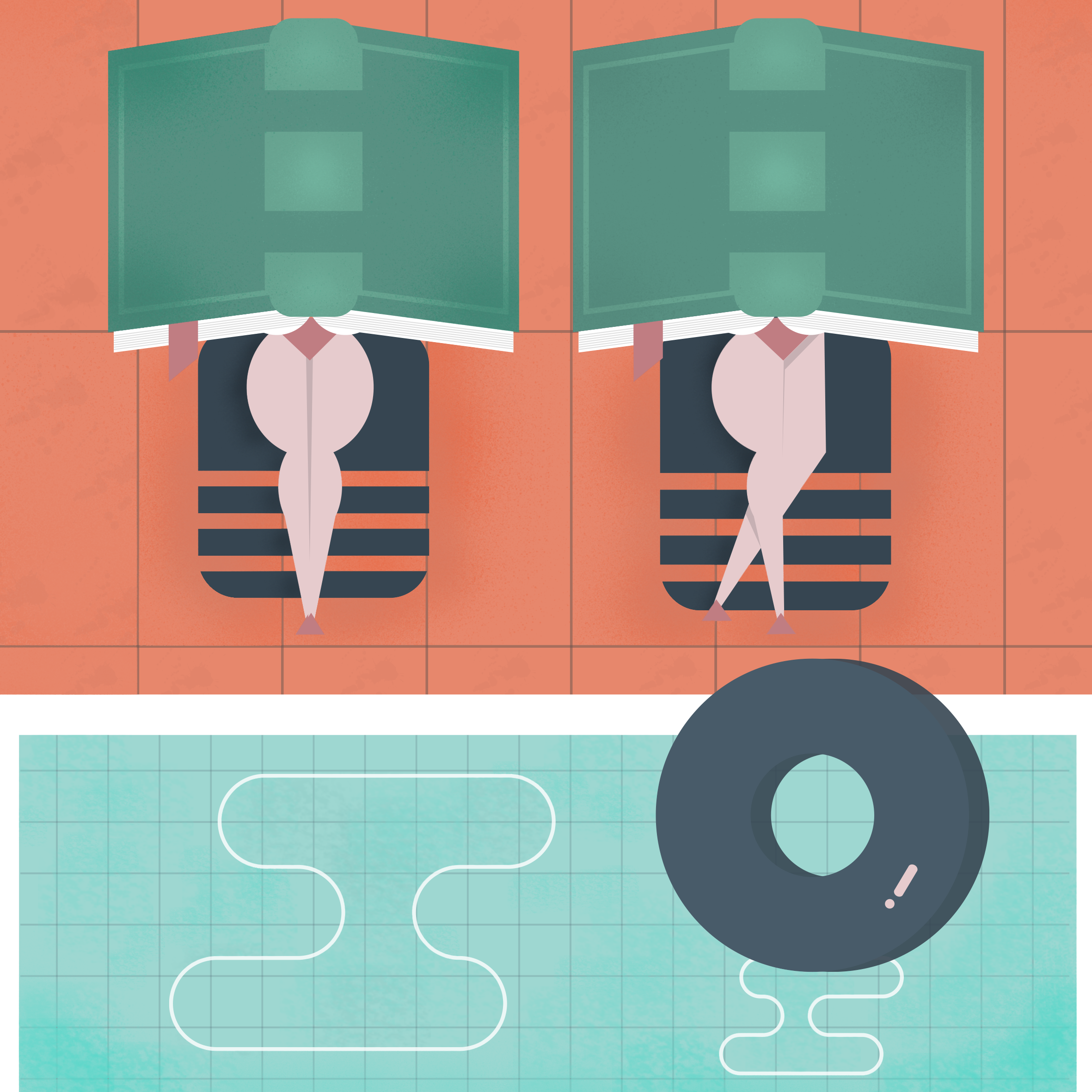 11. Now, tell us a little more about you as a person: what is your favourite food?
My diet basically features the colour beige. Bread, pasta, potatoes - basically everything that's bad for you, I like! But I'm trying to be better and more healthy. My favourite meal of all time that is a traditional Sunday roast dinner.
12. Favourite book?
There's so many! I loved reading as a child, my favourite was obviously - Harry Potter. But recently I like books by Gillian Flynn - Gone Girl and Dark Places are very good books!
13. Favourite genre of music?
Hip Hop and 90's R n B. I love Kendrick Lamar's first album - it's probably my favourite album of all time.
14. What are your hobbies?
Illustration, watching skillshare videos about illustration, scrolling through Instagram too much, walking my Jack Russell Terrier, Nelly. Eating beige food, oh and of course watching documentaries about some form of murder or serial killer on Netflix!
15. If you weren't an artist, what would you be?
Well, I work full time in Graphic Design - but I guess that is still classed as art. If I had to do something completely different though it would probably be working with dogs - they are just nicer than humans.