Instagram:
@natelledrawsstuff
Website:
www.natelledrawsstuff.com
1. What's your story? Where are you from?
I was born in Malaysia, grew up in New Zealand, and recently made the move to Florida in 2015 with my husband, and we were crazy enough to bring our adopted cat with us! While I currently run my small craft business, I actually have a background in biological sciences and my last three jobs were in laboratories. I had been drawing for as long as I can remember, and would make art and craft jewelry to sell on the side. I never imagined starting my own business, but here I am.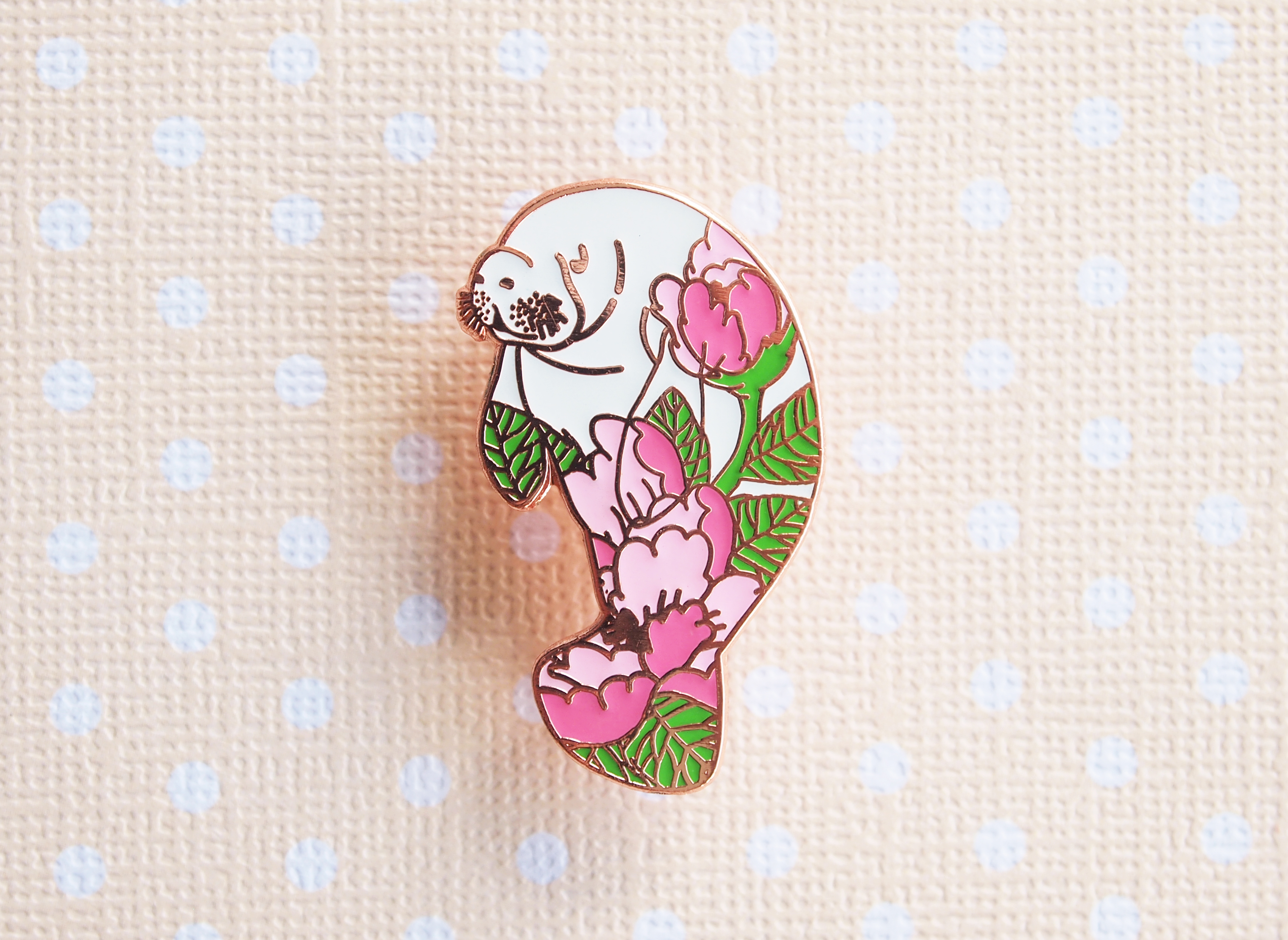 2. Tell us about your aesthetic.
My aesthetic is a conglomeration of cute/kawaii, quirky, and fun. A lot of my art is based on my love for animals, plants, and food. I aim to make people smile and laugh when they see my art, and maybe even do a double-take at the designs.
3. What is your favourite medium and why?
This might sound kinda old-school but I actually love just drawing with a pencil and pen. All of my art starts this way. I can be quite particular about the type of paper I draw on, and would spend hours at an art store trying out different types of paper with my favourite inking pen.
4. What is your artistic process like?
I always start with a pencil drawing on paper, which gets inked. Then I upload it on to my laptop and play around with it on Photoshop and Illustrator until I get a final digital image that I'm happy with. I design a lot of my enamel pins, iron-on patches, greeting cards, buttons, and fabric prints this way.
5. Who and/or what inspires your work?
I take time to flip through design books, tattoo designs, paintings, nature photography, etc. My life is always filled with plants, animals, and pastries. All of these things heavily inspire and influence my work.
6. What role does art play in your life? How does it change the way you view the world?
Growing up, art had always been just a hobby. It was a thing that I could retreat to when I was stressed out. Eventually, I started making more of my art; I painted more and showed some works in a gallery, I designed fundraising merchandise for the animal shelter that I had volunteered at in New Zealand, and I started making jewelry and selling them at a little local boutique. The move to Florida really allowed me to seriously reconsider what I wanted to do with myself, and when I got great positive feedback from people about my art, I decided to jump in.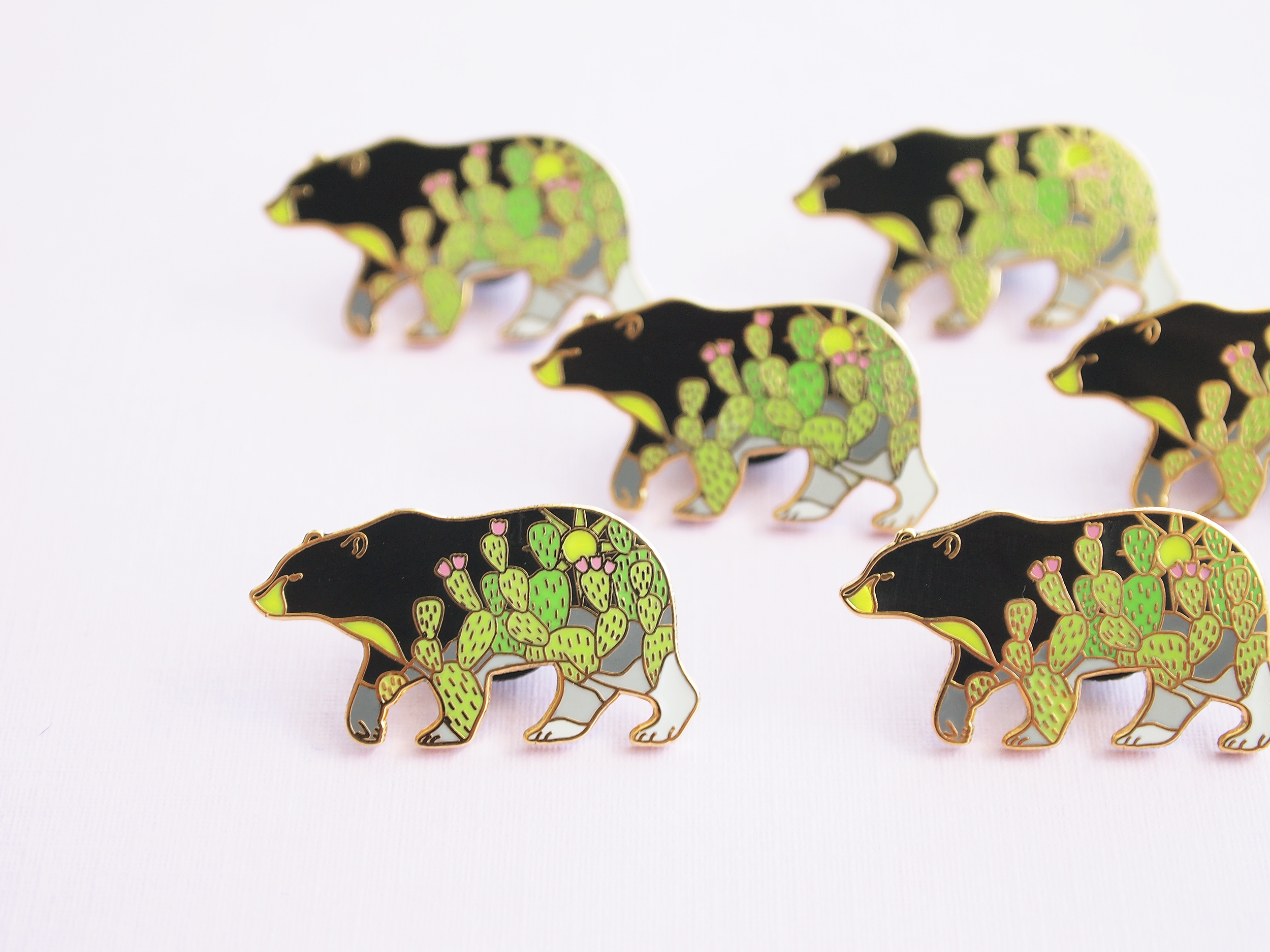 7. Where did you study?
I did the majority of my schooling in New Zealand. As mentioned previously, my background was in biological sciences; I graduated university with a Master's degree in biology. No formal art training whatsoever!
8. Where do you see yourself in five years? Working in an agency?
An agency? That's interesting. Do most people in the art industry end up in agencies? In five years, I hope I still have good health, a roof over my head, food on the table, and my small weird family by my side (my husband, and my cat and dog). I am completely aware that my small business is part of what industries deem as "fast fashion". I don't have grand visions for my career. I don't think I even have a career. Ideally I would probably move towards designing and illustrating, away from crafting and having an online retail store. But we'll see.
9. What about in ten?
As above, but maybe with more pets? I can see myself getting more pets for sure.
10. What do you hope to achieve with your art?
All I want is to make people smile, bring a bit of cheer into their day. I'm neither revolutionary, nor special. My art doesn't contain sub-textual messages that would blow people's minds. I just want to make people smile. Oh, I am very fond of making art where some proceeds go to different non-profit organisations, so I guess there's some kind of awareness thrown in the mix?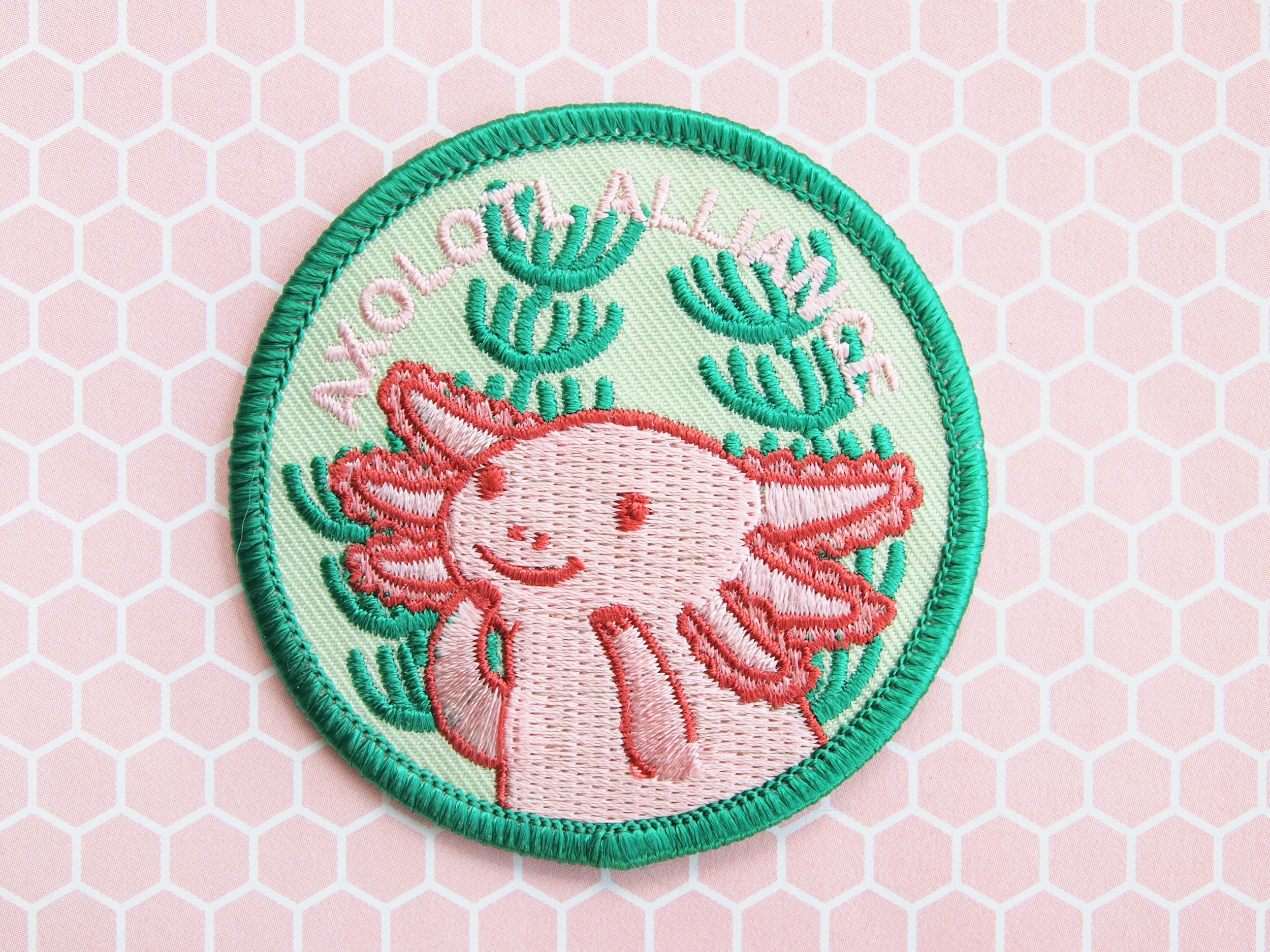 11. Now, tell us a little more about you as a person: what is your favourite food?
When I first read this, my husband was sitting next to me, and I told him, "hmm... I think potatoes." HAHA! But it's true, I love potatoes. Boiled, roasted, mashed, fried, stuffed. Oh, and cheese. I love cheese too.
12. Favourite book?
This is too hard to answer! Weirdly enough, The Pearl, by John Steinbeck was the first title that came into my head. I read this as a child, and I remember thinking back then that there were so many lessons taught in that book.
13. Favourite genre of music?
Motown, indie, electronic
14. What are your hobbies?
Apart from drawing, I also love hiking, baking, and I'm trying my hardest to be good at taking care of plants, but it really isn't working!
15. If you weren't an artist, what would you be?
Probably something to do with animals; volunteer at a rescue shelter, foster animals, run a cat cafe? At one point I was pretty into the idea of packing up my entire life and getting lost in the jungle, spend my time trying to save sloths or lemurs or orangutans from poachers or something crazy awesome like that.