Instagram:
@nativefiber
Etsy:
www.nativefiber.etsy.com
1. What's your story? Where are you from?
My name is Kristen Vaughn. I grew up and lived in the state of Delaware my whole life, up until a couple of years ago when my husband and I moved to Maryland. I am an embroidery artist, currently managing the Etsy shop and Instagram account Native Fiber!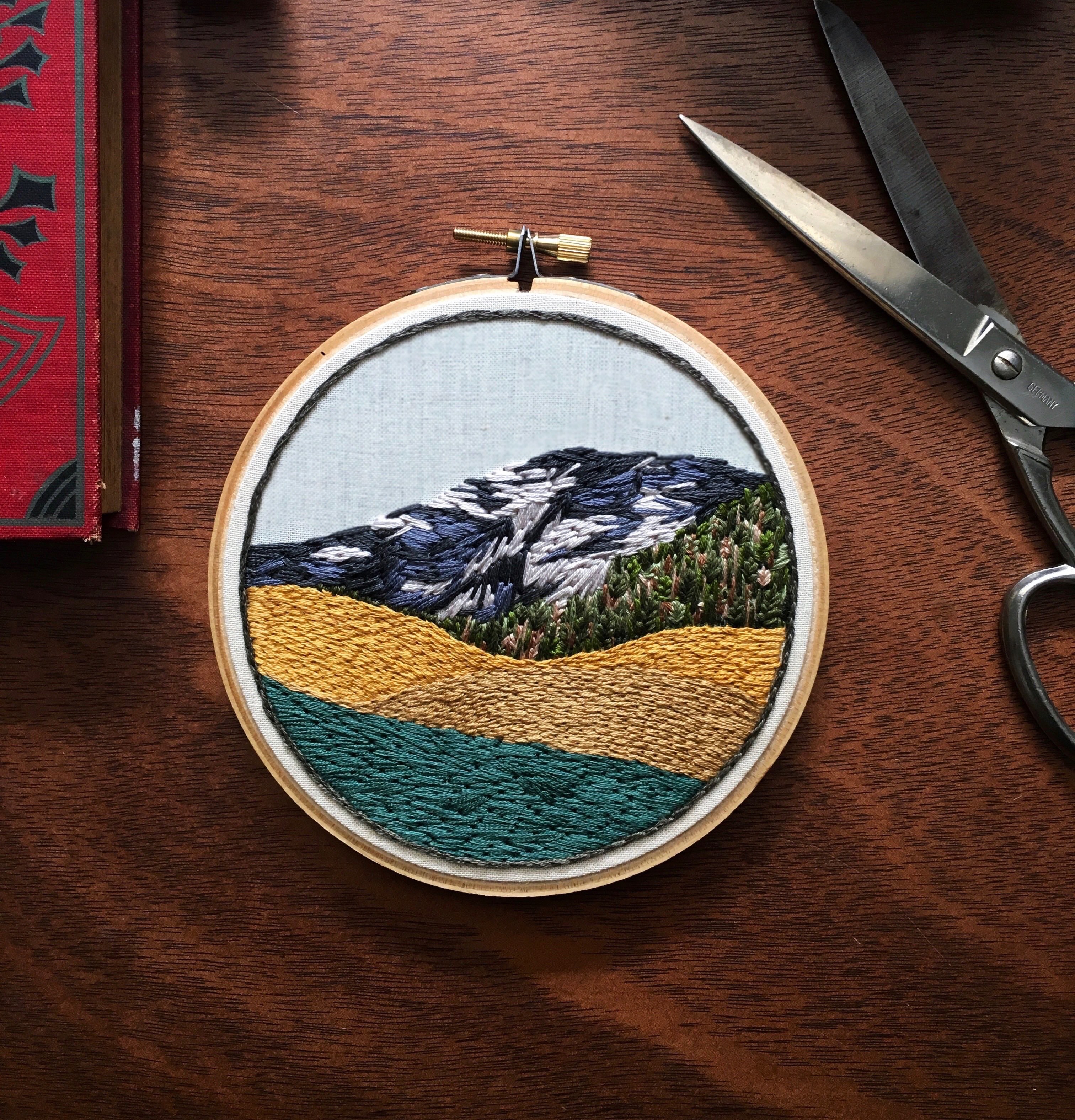 2. Tell us about your aesthetic.
Detailed yet simple, colorful, moody.
3. What is your favourite medium and why?
My main focus is embroidery, so I use DMC thread! Although, I do dabble in digital art and watercolors.
4. What is your artistic process like?
It's kind of all over the place. I save ideas on my phone if I'm out. I also sketch on my iPad Pro. Most of the time, I'll just draw a basic outline of my idea onto the fabric itself, with a heat soluble pen, and stitch from there! Like I said, it's kind of all over the place, but it works for me.
5. Who and/or what inspires your work?
Books and nature are my biggest inspirations. I love using quotes to guide my focus for a pattern. One of my latest pieces was inspired by The Hobbit by J.R.R. Tolkien.
6. What role does art play in your life? How does it change the way you view the world?
I have a day job, so creating art after work is my release. I do it for the patience, for the growth, to continue looking at things differently than I used to. It helps me feel like I am taking a part in the world, not just existing in it. It's a very personal process.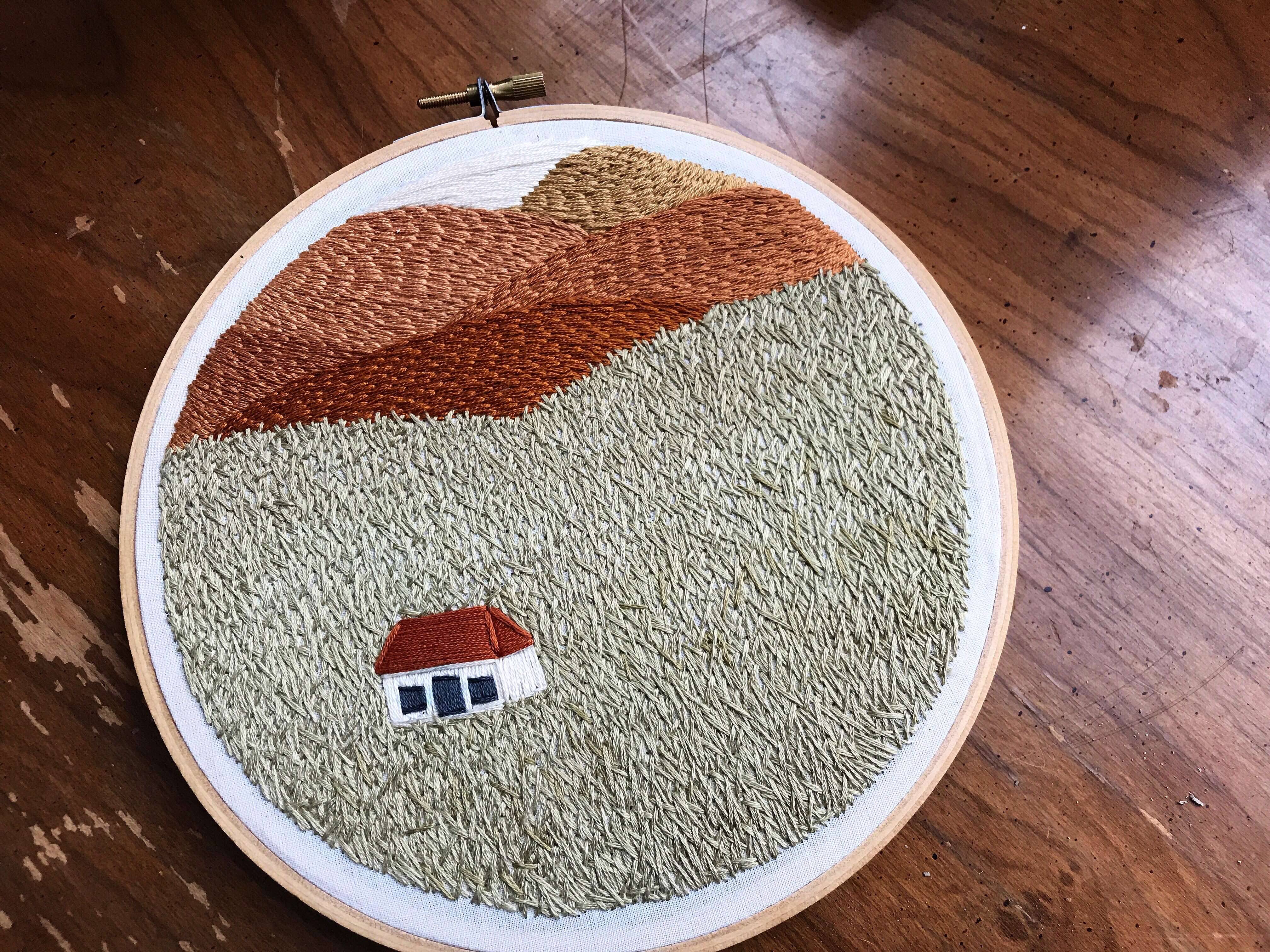 7. Where did you study?
I went to the University of Delaware where I graduated with a BA in English. I thought I was going to be a writer, but things change! Sometimes you don't know what you want to do for the rest of your life when you're only 20.
8. Where do you see yourself in five years?
I want to continue growing in my craft, and I want to learn pottery and French.
9. What about in ten?
If I haven't learned it in five years, maybe I can learn French in ten years.
10. What do you hope to achieve with your art?
Embroidery has mainly been thought of as "women's work" for a long time, and I am so happy I can take part in changing that stereotype. I want it to be seen as real art, because it is real art!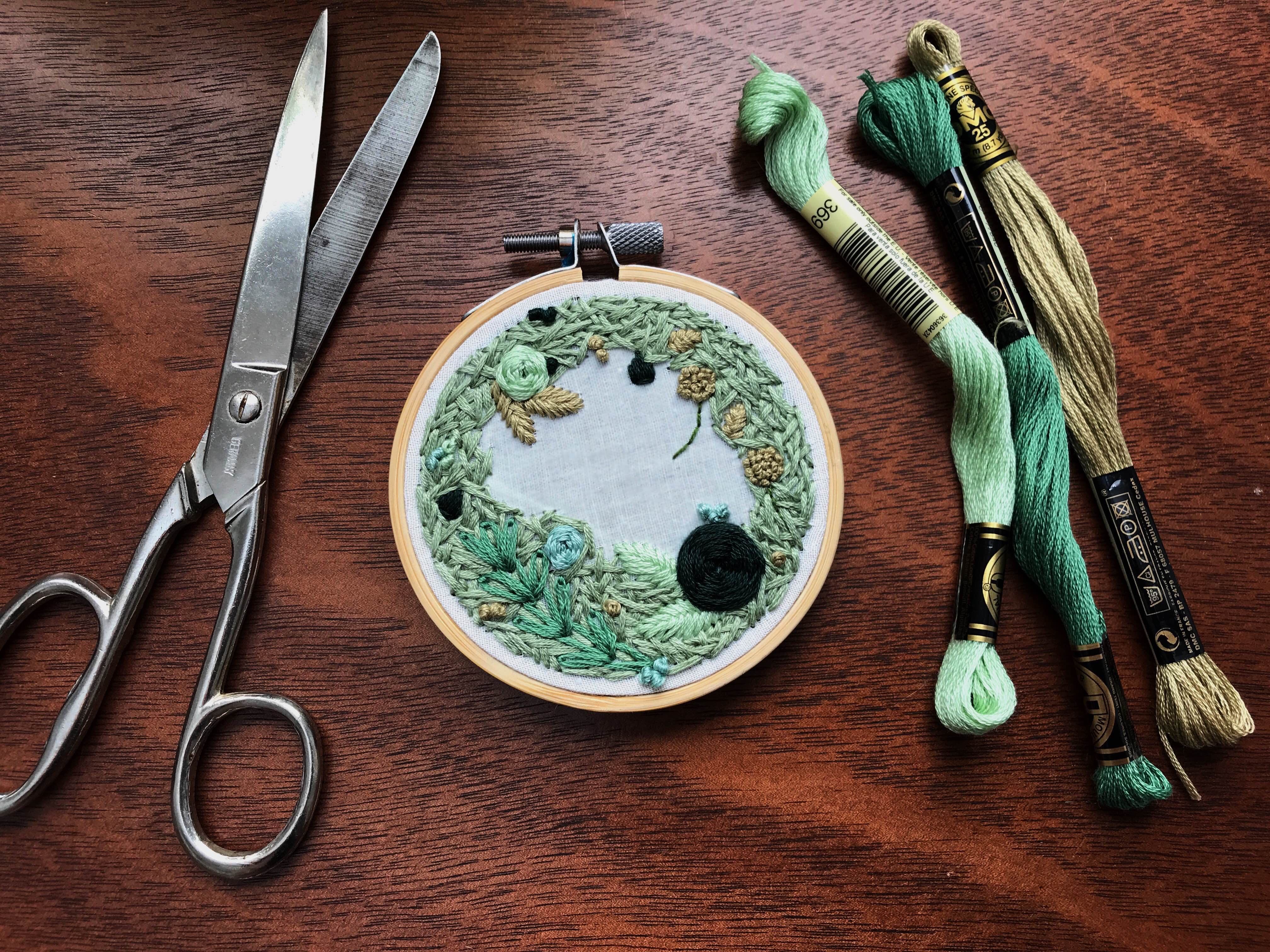 11. Now, tell us a little more about you as a person: what is your favourite food?
I've been trying to eat healthy lately, but it will always and forever be mac n cheese.
12. Favourite book?
Peter Pan played such a huge role in my life growing up, so I'll have to say that.
13. Favourite genre of music?
I'm really bad with music, but I love The Smiths. So whatever genre they fall into.
14. What are your hobbies?
Watching bad Nicolas Cage movies, and learning spoon carving. I also like photography.
15. If you weren't an artist, what would you be?
Probably a librarian.