Instagram: @ne_reu
1. What's your story? Where are you from?
I am currently living in Seoul and a graphic designer. I work at a design studio that mostly does branding and packaging design. After work, I started drawing illustrations as a hobby, and I got many opportunities to do some work on illustrations.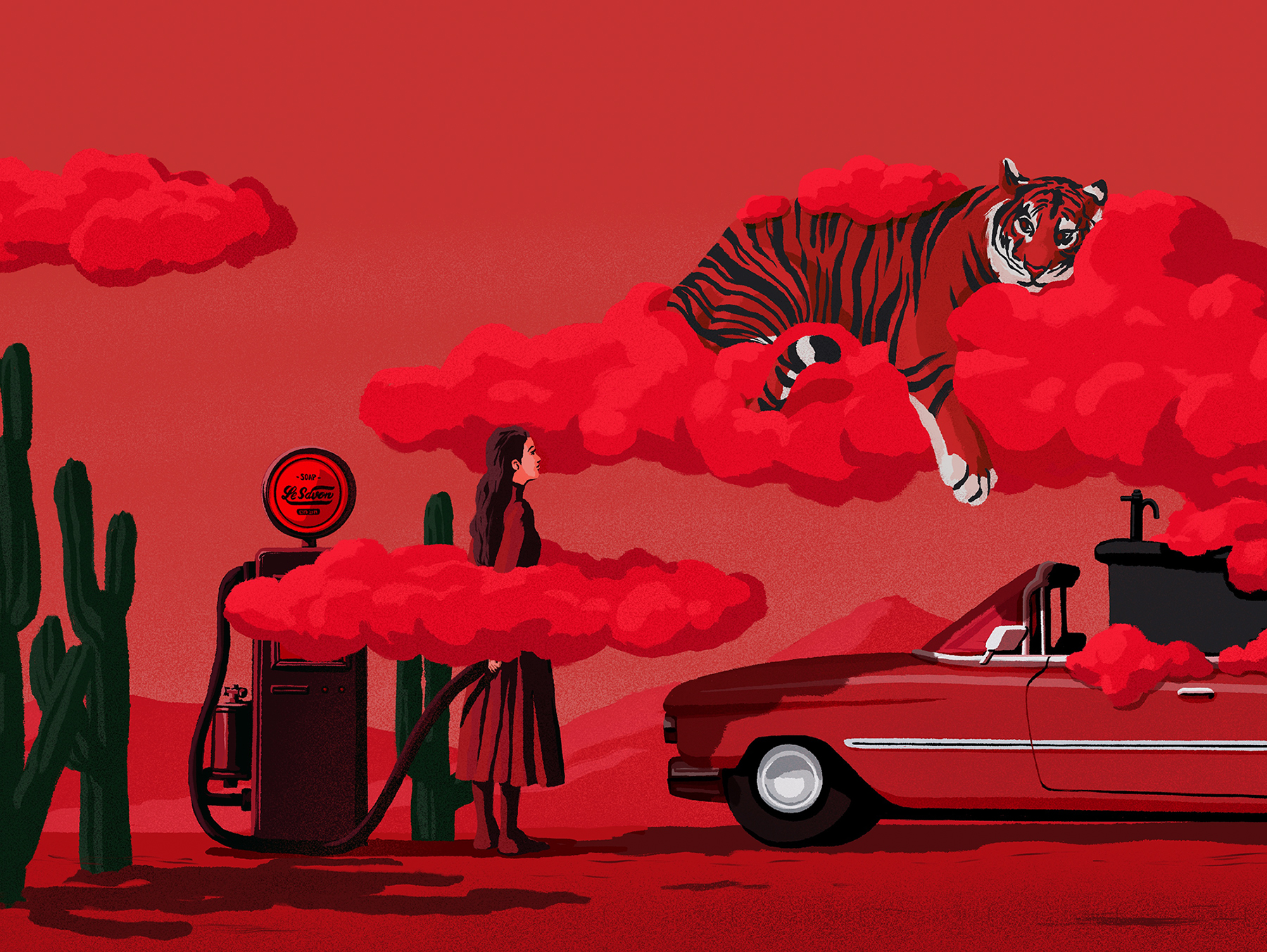 2. Tell us about your aesthetic.
I think that a stable angle, ambience, well matching color tone, and the immediacy of the message is important. Also, I think that it is very important to work on pieces that many people can relate to. Currently, I am working on creative and aggressive challenges that is inspired by individuality apart from the standardized works.
3. What is your favourite medium and why?
Almost all of my work are done on an iPad. My works are mostly for online platforms, and I think the iPad is a great tool to effectively express my various ideas and colors.
4. What is your artistic process like?
First, I always memo ideas that I come up with. These ideas are about objects I usually like, brands or social issues that are interpreted in a different position or new context. I draw these ideas as a thumbnail sketch and contemplate on how to more effectively convey the message. If an unsatisfying result comes out in this process, I go on to another idea. I transfer the organized sketch to the iPad, color the sketch, and pieces that are hard to express on the iPad are finished with Photoshop.
5. Who and/or what inspires your work?
I prefer hyper-realism and Rene Magritte's works, and they have greatly influenced me. Also, various scenes that I can encounter on-/offline and numerous works that have been re-interpreted in a new perspective give me many ideas.
6. What role does art play in your life? How does it change the way you view the world?
Since I was young, I liked drawing pictures, and I have done many activities related to this. At each important decision making moment, art has been a part of me and have made the person I am today. Through various visual works and practices, I have formed a perspective and opinion that is different from others.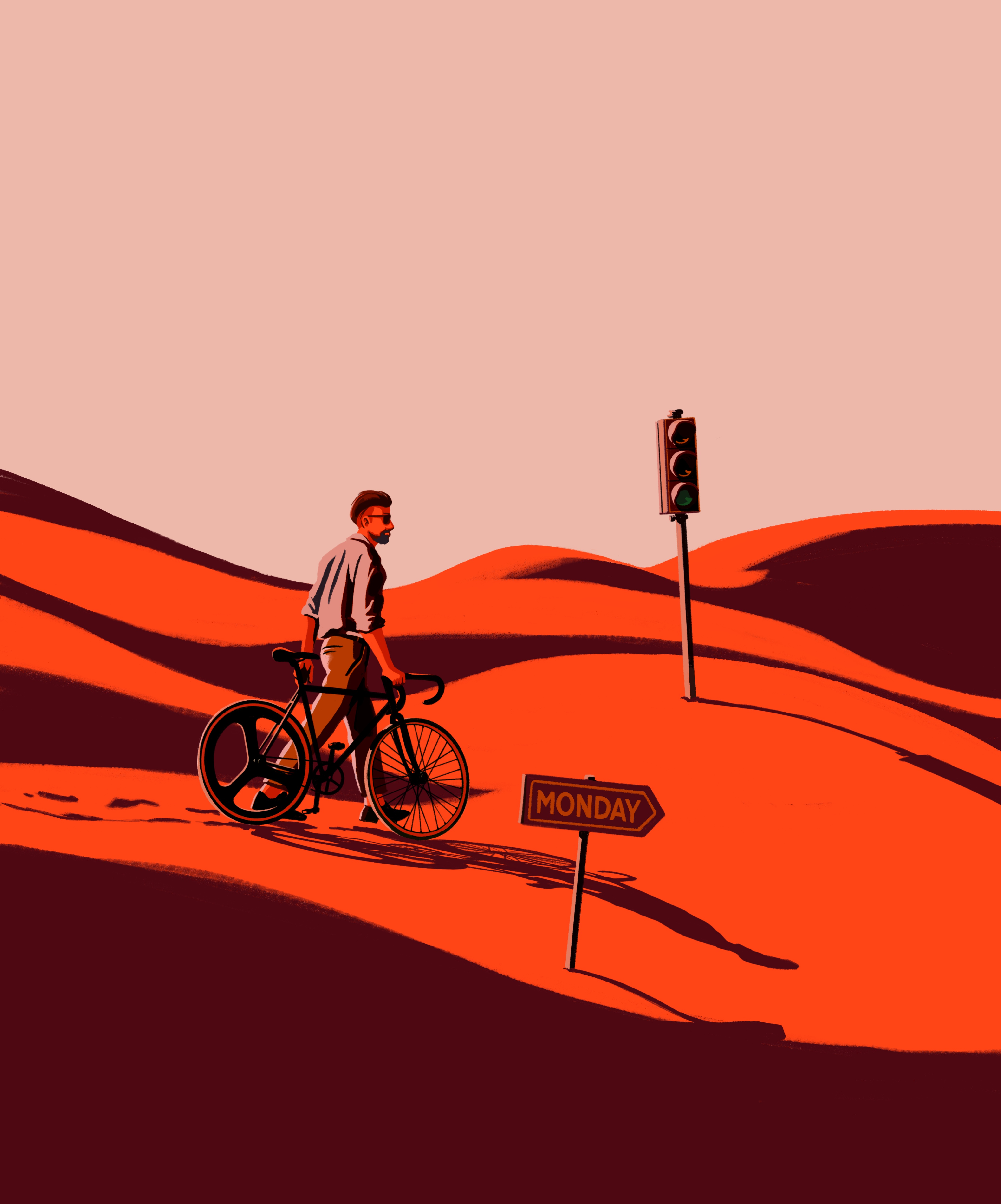 7. Where did you study?
I studied Product Design during my undergrad and studied Visual Communication Design during my Master's at Hongik University.
8. Where do you see yourself in five years?
Now I am working with many companies and clients, but within 5 years, I want to establish a brand with my friends to do various works, and I am currently planning them one by one. Also, I want to my own unique graphic style.
9. What about in ten?
If my established brand gets stable, I want to develop it as a commercial space that sells various products.
10. What do you hope to achieve with your art?
When I work, I usually listen to music, and I have different emotions depending on the music. Like music, I want to change the emotions of many people or make them shed tears of impression through my works.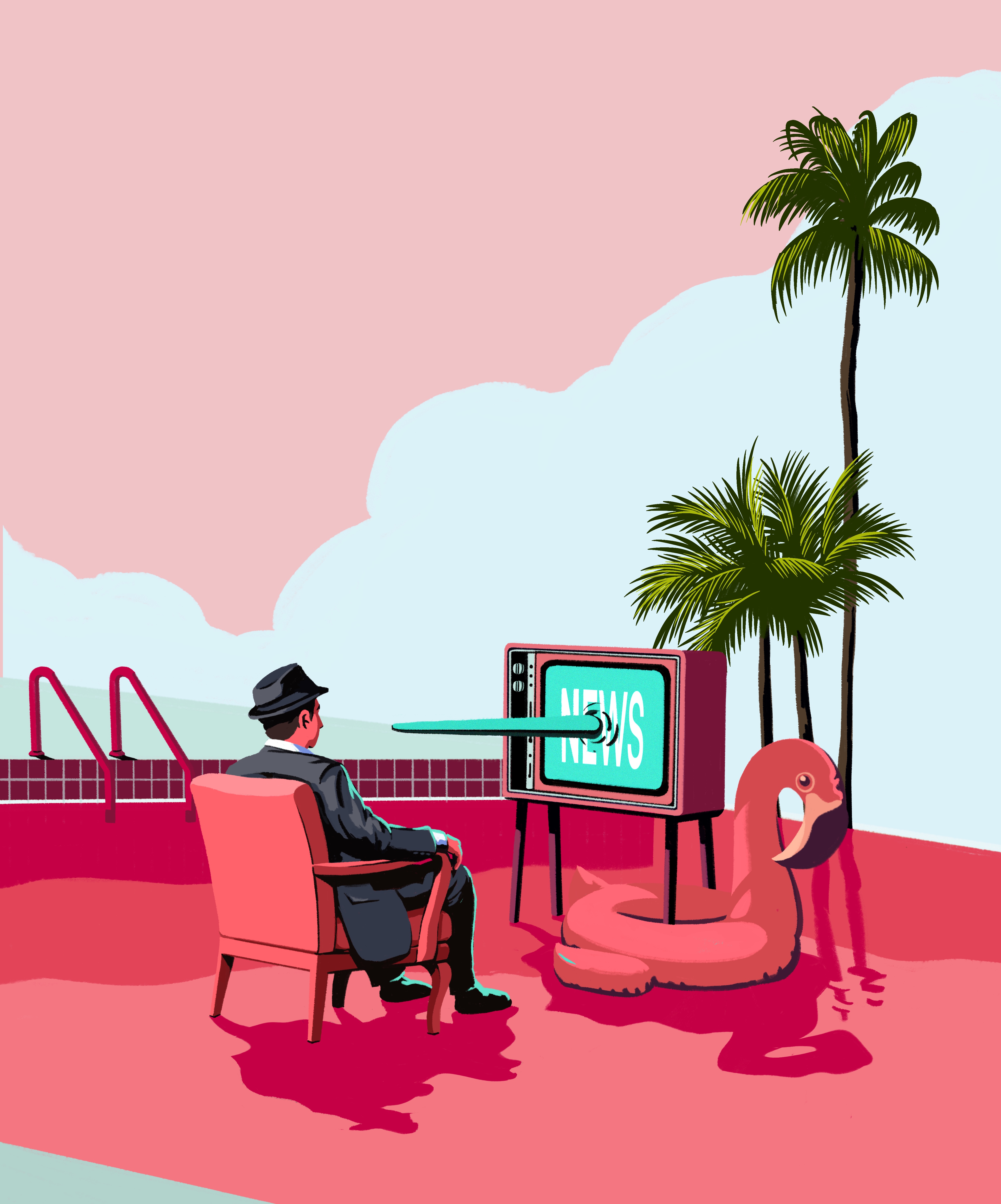 11. Now, tell us a little more about you as a person: what is your favourite food?
I am not greedy for food. I prefer spicy food or noodles, and also enjoy coffee and cookies.
12. Favourite book?
It's a little embarrassing, but I don't have a book that I like. The bible is the book that I have read most.
13. Favourite genre of music?
I listen to various music genres such as R&B, Electro, Alternative, Rock, Punk and etc. However, I do not like Heavy Metal.
14. What are your hobbies?
Taking photos and drinking coffee. Especially, these days I am very into coffee and am enjoying various coffee culture by visiting famous cafés.
15. If you weren't an artist, what would you be?
I would have probably done interior or construction related work.