Instagram:
@nellaphnt
Website:
www.nellaaddy.com
1. What's your story? Where are you from?
I grew up in a beautiful small village in South Africa called Clarens. My parents are both artists and they purchased this big plot of land in the mountains and built our home there. It was paradise growing up there as a kid... I still love it when I visit. I spent my childhood drawing, painting, climbing, and running around wildly. We were just really wild and it was amazing. I don't think I brushed my hair for 2 years eventually, my mum had to cut my dreads out. Being raised by two artists in a creative home, I was involved in and taught about art from very young and inevitably gravitated towards it as a career.
2. Tell us about your aesthetic.
I'm quite versatile and I work in varied mediums and styles at work, so I feel it changes from project to project depending on what I need the project to communicate. My personal work is always very colourful. I love illustrating people (women specifically) and environments. I'm always drawn to dynamic strokes and scenes; I love creating a sense of movement in my illustrations, which probably ties into my love of animation.
3. What is your favourite medium and why?
In 2016 I learnt how to illustrate and paint digitally using a Cintiq and Photoshop. Before then I only painted with acrylics, alkyds and ink on paper or canvas. I still love to paint but now I primarily work digitally, and it's my favourite medium. Most of the illustration and art direction I do is for animation, so I transferred to digital because it's very fluid and quick to test ideas and colour. It is very free because you have so many brushes and textures to choose from and also unlimited colour choices.
4. What is your artistic process like?
It totally depends on the project, because it is different when I'm working on commercial commissioned work vs my personal pieces. For animated pieces I start with the idea, then script and rough storyboarding. As I start to get a better handle on the sequence, I flesh out the storyboard and turn it into an animatic to test timing and sound. Once I'm happy with that I dive into design and animation. For my illustrated pieces I usually sketch out ideas in my sketchbook or on my iPad. When I have a composition I like, I start working on clean lines and colouring in Photoshop or Procreate.
5. Who and/or what inspires your work?
Definitely, my upbringing and parents; being surrounded by nature and open-air is probably the biggest inspiration for my work and aesthetic. More recently, I have been very inspired by my favourite animation studios and other creatives working in the animation industry, such as Gunner, Nerdo, The Line, James Noellert, Xoana Herrera and so many more.
6. What role does art play in your life? How does it change the way you view the world?
I grew up in a space that championed critical thinking and so my parents never really hid anything from us. I think our lifestyle is very honest, understanding, and open-minded - maybe a product of creating art. I work for myself, so I also think art plays this role in allowing me to live according to my own schedule and from my own location.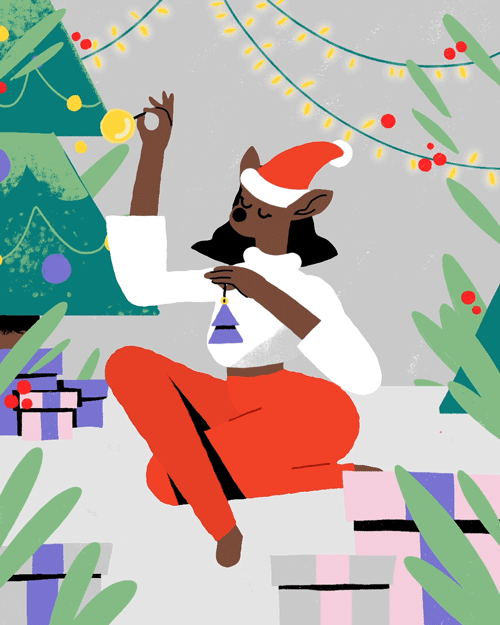 7. Where did you study?
I studied at Vega in South Africa, where I got a degree specialising in Multimedia Design and Creative Brand Communication. It's a university designed specifically for the branding industry, so it was really great to get an education that was so specific. I got more specifically interested in animation as a career while I was studying my degree, and started teaching myself animation techniques in my spare time.
8. Where do you see yourself in five years?
I'm currently in the middle of preparing to move to London, the UK with my partner. So atm I'd say I see myself in London, working on cool projects. I'm sure I'd have worked super hard during those 5 years, so I'm hoping I'd be better at animation and have an interesting style of illustration that is true to me.
9. What about in ten?
Co-running an animation studio with my partner Rogan, living in our own house we built next to a river on a farm in the mountains. We'd be working remotely but in the most lovely studio. I hope to have children, so I'd be spending my days between the studio and hanging out with them.
10. What do you hope to achieve with your art?
Our family has always given art as gifts to close friends and family. I think because we create art all the time we start to become used to it and think of it as normal - but when you give it as a gift, the response is always so surprising to me that it makes people so happy - they hang it in their homes and it becomes a special piece for them. This reminds me that my art can have a real impact on people and that's what I want to achieve with it. I want to create pieces that evoke emotions, that tell interesting stories, deliver important messages or make spaces more beautiful.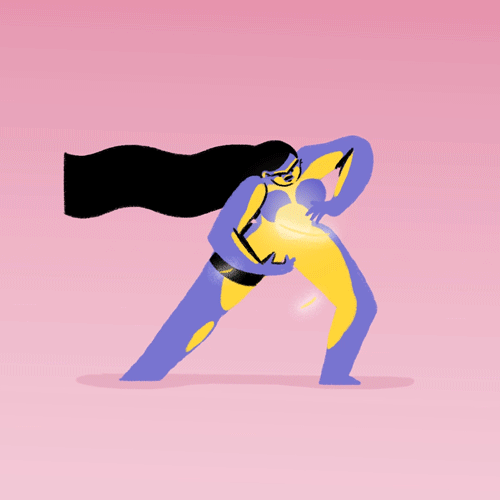 11. Now, tell us a little more about you as a person: what is your favourite food?
Definitely sushi, berries, and breakfast food.
12. Favourite book?
Shadow of the wind, Catcher in the Rye, Memoirs of a Geisha, The Gift of Rain.
13. Favourite genre of music?
I love jazz-fusion, contemporary R&B, funk and also classical. BadBadNotGood, ThunderCat, Brad Mehldau, Hiatus Kaiyote are some of my favourites. Currently, I've been loving the album 'Musas' by Natalia Lafourcade.
1​4. What are your hobbies?
Drawing, tending to my plants, reading, having breakfast.
15. If you weren't an artist, what would you be?
I would have wanted to be a professional musician, trying to get into writing scores for film. I've played the piano since I was 8-years-old and I love it so definitely would have checked that out if illustration and animation weren't a thing for me.