Instagram:
@nellygarreau
Facebook:
www.facebook.com/nellygarreau.illustrations
Website:
www.nelly-garreau.com
1. What's your story? Where are you from?
I'm Nelly, I was born in West part of France in a quite small city called Angers and I grew up in the middle of vineyards. I left the countryside for the crazy Shanghai city from 22 to 26 years old and I finally moved in NYC in September and I am working in Vault 49 company now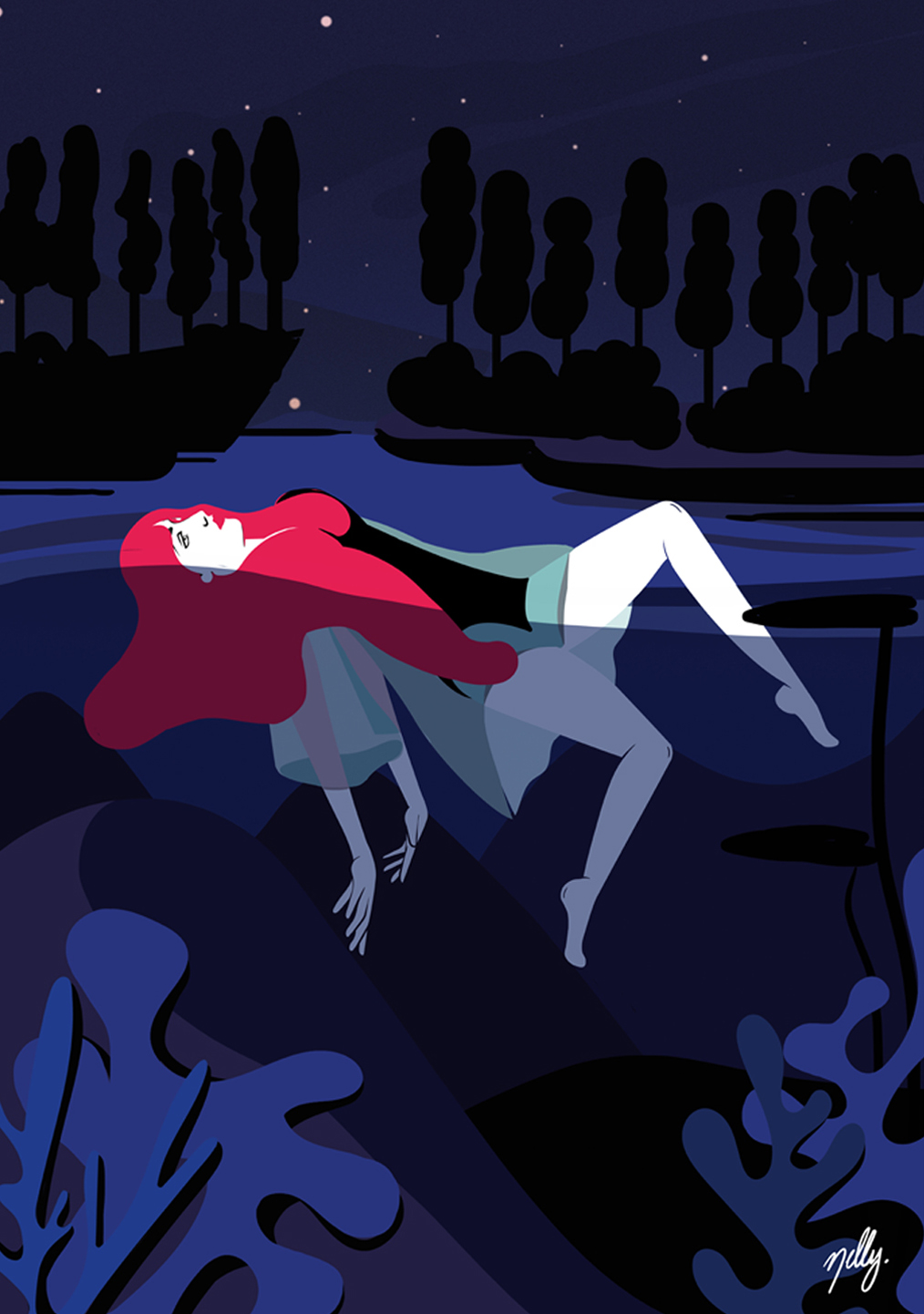 2. Tell us about your aesthetic.
I think my aesthetic is really feminine and a bit melancholic but I'm trying to make it evolved every day.
3. What is your favourite medium and why?
I like to use the digital medium because I feel more confident with it, it allows me to make mistakes but I would like to be able to sketch more and do more handcraft stuffs, it's one of my goals.
4. What is your artistic process like?
I usually start sketching on illustrator, I create all my illustrations only in black and white and add the colors and textures on photoshop
5. Who and/or what inspires your work?
I take inspiration from daily life. Females feelings, love, travel, songs lyrics and sadness. I'm also inspired by abstract shapes, like a child looking the sky and imagining animals, I always see stories in abstract shapes as wallpaper pattern, wood grains or random shadows…
6. What role does art play in your life? How does it change the way you view the world?
Art creates a lot of different emotions, it help me to think deeper, laugh or cry.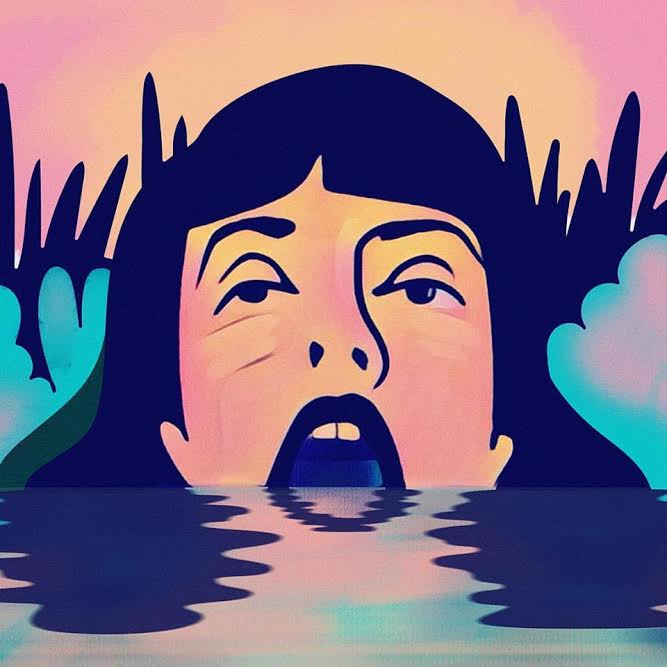 7. Where did you study?
I studied graphic design at l'Ecole de Design Nantes Atlantique in France for my bachelor degree and completed my master's degree in transcultural and graphic design at Shanghai University.
8. Where do you see yourself in five years? Working in an agency?
It's hard to say but I did my end study project about development of children creativity and it's something I always keep in mind as a future goal to achieve. I like working in agency but i would like to develop some personals projects I care about like this one.
9. What about in ten?
Who knows :)
10. What do you hope to achieve with your art?
I started to draw as a personal therapy, drawing allow me to exorcise my deep fears and extract and understand my desires. What is interesting is to create an emotion for the audience looking at my art. I just want to be an emotional little wave in the sensitive ocean of each person.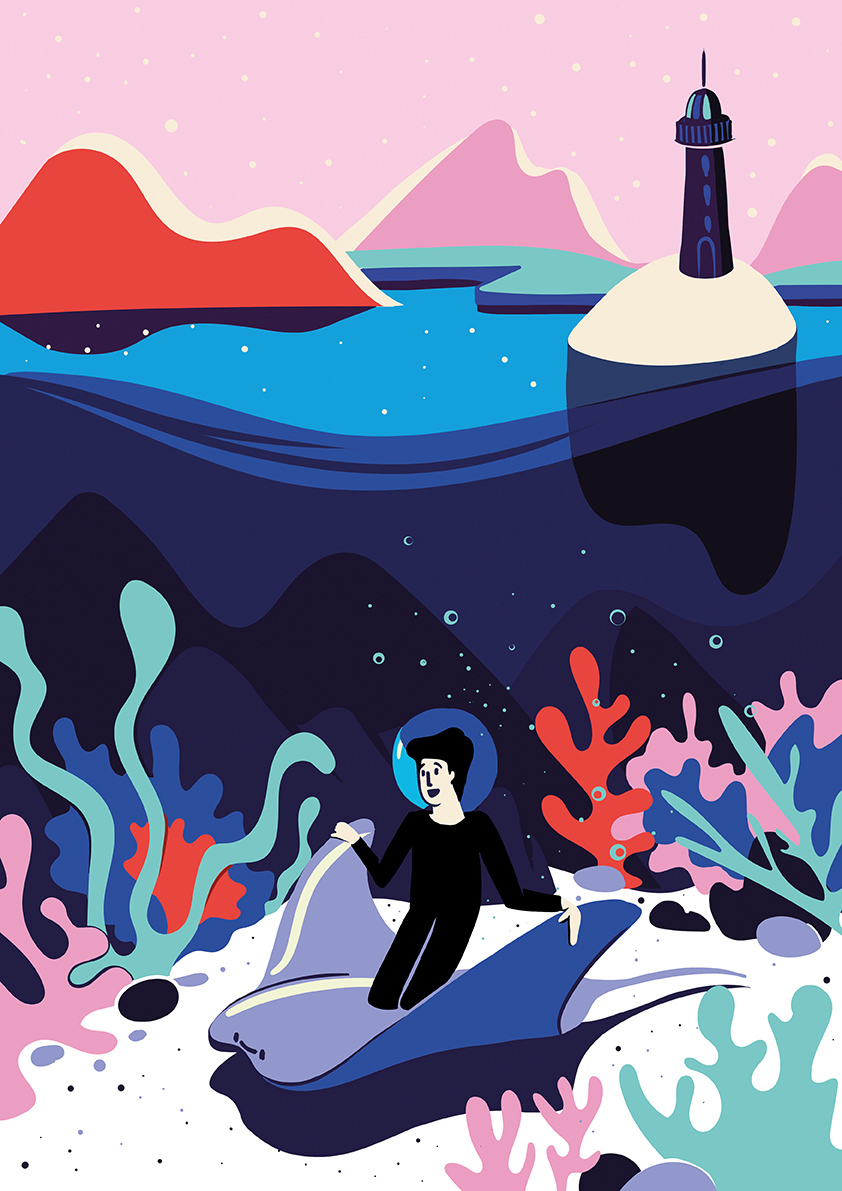 11. Now, tell us a little more about you as a person: what is your favourite food?
Probably a good paella. I discovered Lobster rolls in NYC and like it so much. I am also fond of cheese, especially with a glass of red wine
12. Favourite book?
The Pigeon by Suskind
13. Favourite genre of music?
Coldwave, Electronic music
14. What are your hobbies?
Hang out with friends, travelling, drawing, playing with cats and see concerts :)
15. If you weren't an artist, what would you be?
Probably exercising an other kind of art, I dream myself as a voice actor.