Instagram:
@netorod_
Facebook:
www.facebook.com/netorodd
Behance:
www.behance.net/NetoRod
1. What's your story? Where are you from?
I am Neto. I live in El Salvador. I am a student of Graphic Design, and I am currently studying my last year at the university.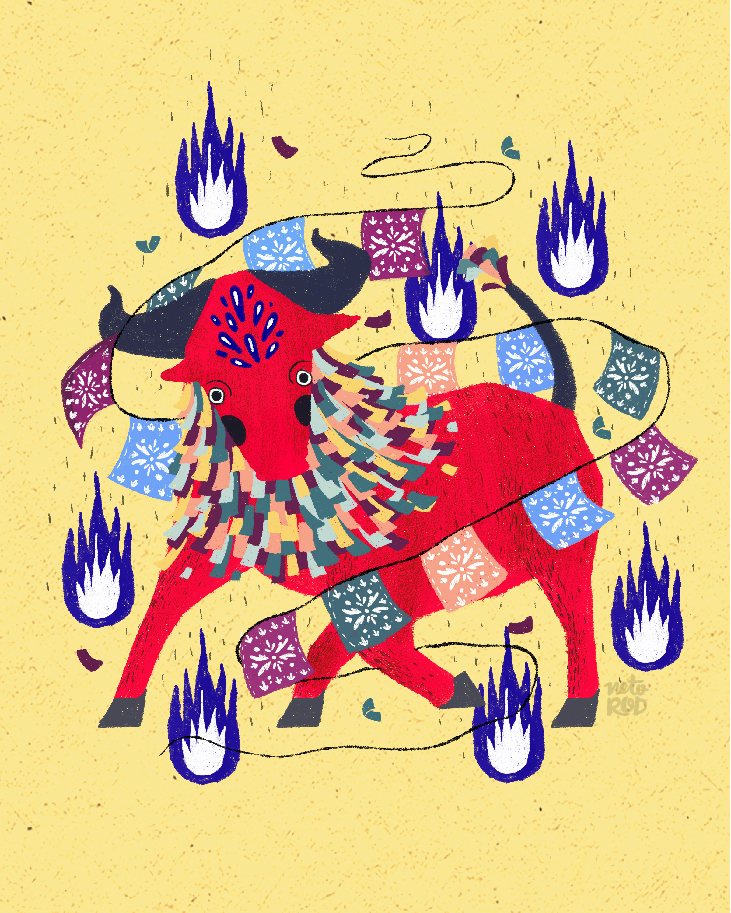 2. Tell us about your aesthetic.
I like a lot the relaxed and carefree lines. Although lately, the most of my work is done digitally. I like to add different textures, whether digital or made with traditional techniques that give a more natural look, walking away from the realistic shapes.
3. What is your favourite medium and why?
I have always liked working with graphite pencil and ink. I believe there is something really valuable when things are made by hand. I like a lot the irregular lines on paper and the organic forms.
4. What is your artistic process like?
Well, all begins by making a little search about the subject I want to illustrate. I look for some references on-line, pinterest, instagram and designspiration. Latelly, I use pictures as references of textures, colors and forms. I consider myself a 100% visual person. I play better the things when I see them, that's why I try not to use illustrations as references, because I could lose myself in all the visual noise in my head. I make a sketch on paper, I scan it and finish the illustration digitally using Paint Tool SAI or Photoshop.
5. Who and/or what inspires your work?
My work is mainly inspired in the culture of my country, my family, my friends, people I don't know from the bus and the chaotic city of San Salvador. I believe everybody has a story to tell, and I like playing those stories translating them into illustrations.
6. What role does art play in your life? How does it change the way you view the world?
Since I was little I felt an attraction for drawing, and after I studied graphic design and getting close to the art, I opened my mind. I think art can change people from the inside out. It is not about something only aesthetic; it is a way of thinking, living and communicate with others. I have learned to see beauty in the ugly, to assess the manual labor, the local products and any form of artistic expression.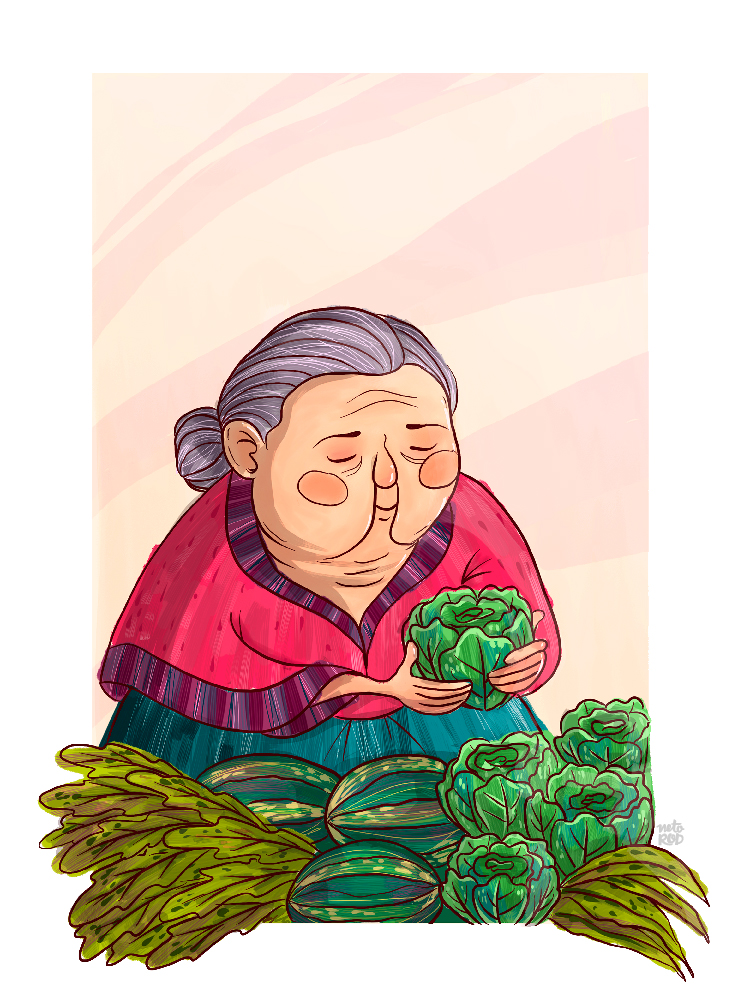 7. Where did you study?
I am still studying. I am studying graphic design in the design school (EDD) of the Dr. José Matías Delgado University.
8. Where do you see yourself in five years? Working in an agency?
It is hard to me to see myself working in an agency. I like working in a more organic way. But you never have to say never. The future is unknown and life always surprises you. I hope to continue working as a freelance illustrator, and focus in my personal brand. I also would like to work with others who are involved in other branches of design, such as fashion, photography, typography and more.
9. What about in ten?
To be honest, I dread to think what will become of me in ten years.
10. What do you hope to achieve with your art?
"Aspire to inspire". I think there is no more wonderful things that make a positive change in people through your work. I want to create illustrations that can inspire people, and make them feel proud of their country, their custom, and motivate them to make a positive change in others.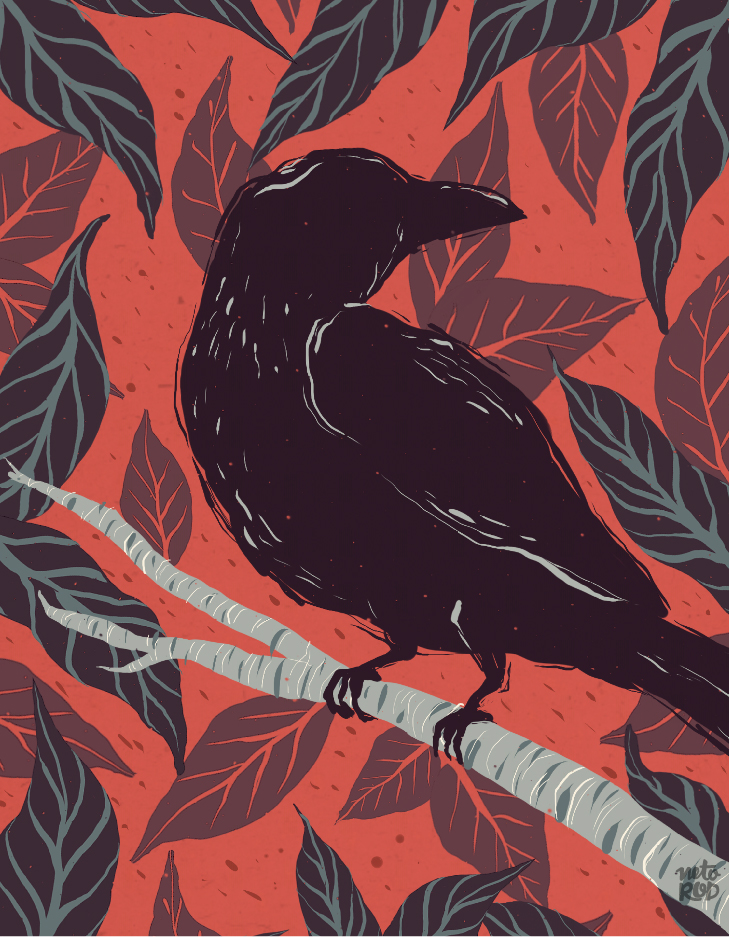 11. Now, tell us a little more about you as a person: what is your favourite food?
ok. First, i have to say that I love food. I like to eat new food any time I can. My favorite food is Chinese, but I also like the traditional food of my country. If you ever get to travel to El Salvador, you must eat the "nuegados" and fried "yuca".
12. Favourite book?
I am not the kind of person who reads a lot. It is hard to me to focus and remain focus and i never get to finish a book, but I love "Steal like an artist" and "Show your work" by Austin Kleon. Ans some months ago, I red "We always change the love of our life (for another love or another life) " by Amelie Andrade. This are really great books to read when you're just not in the mood for something heavy and need some artistic motivation.
13. Favourite genre of music?
I like indie, pop and Latin music. I can start listening to Paolo Nutini, Tom Odell, Siddhartha, Maggie Rogers and finish dancing with Selena Quintanilla. It's all about the mood.
14. What are your hobbies?
Visiting new local places, discover new tastes, coffee and a good talk.
15. If you weren't an artist, what would you be?
Definitely, I would be a psychologist. I am obsessed for knowing what happens inside the heads of the people. But, maybe that doesn't work for me, i am better talking than listening.